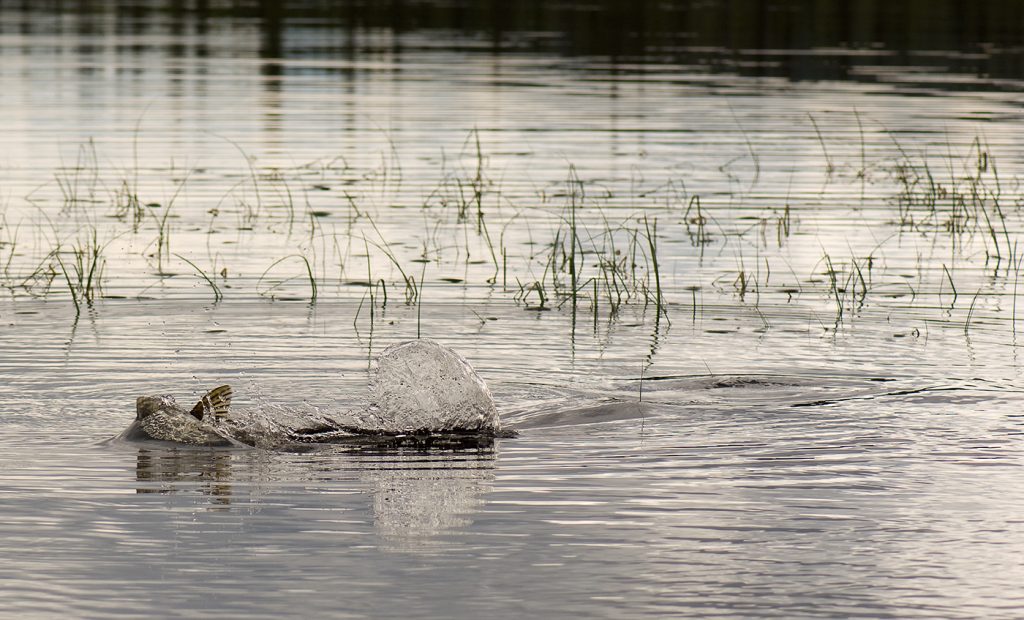 There are many fly fishers and many have different tastes and preferences. Salmon on the hitch, grayling on a deep nymph, trout on streamers and so on. But I think all fly fishers enjoy visible, vicious takes on the surface, whether on a foam beetle or a popper. Right now is perfect pop-pop-pop-time.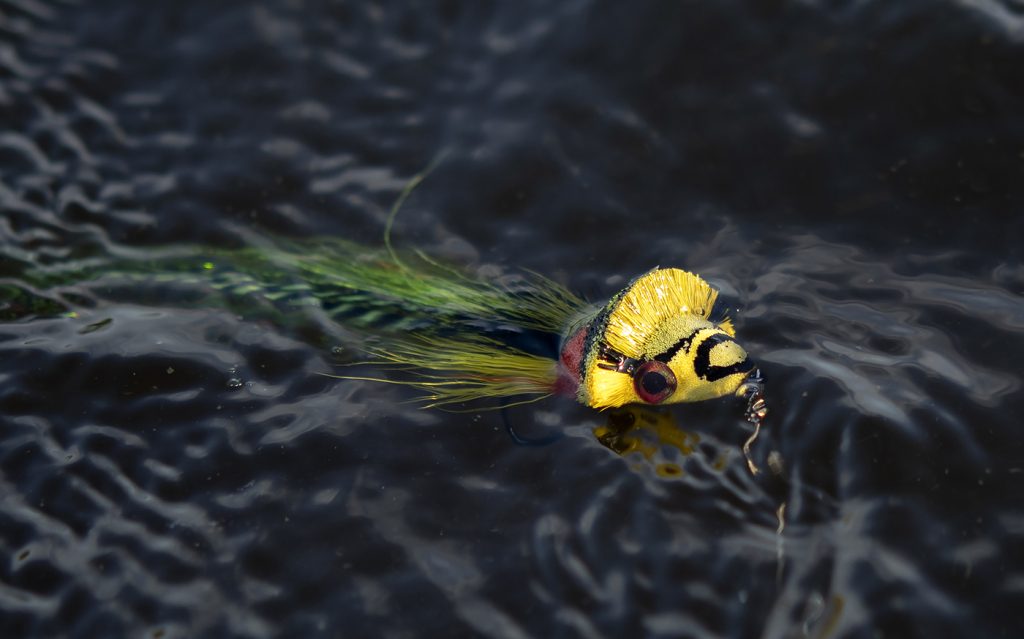 Pike fishing has just opened again after being closed for spawning season. In that time the water has warmed up considerably and also importantly, many lakes have dropped a little and both are high conducive for action on the surface. The shallows are the first to warm up and that means the prey is more active and the big predators arrive instantly. Although they don't really feed on the surface as such, they are certainly not selective and they are happy to knock off a frog or even a duckling, so they rarely refuse a popper.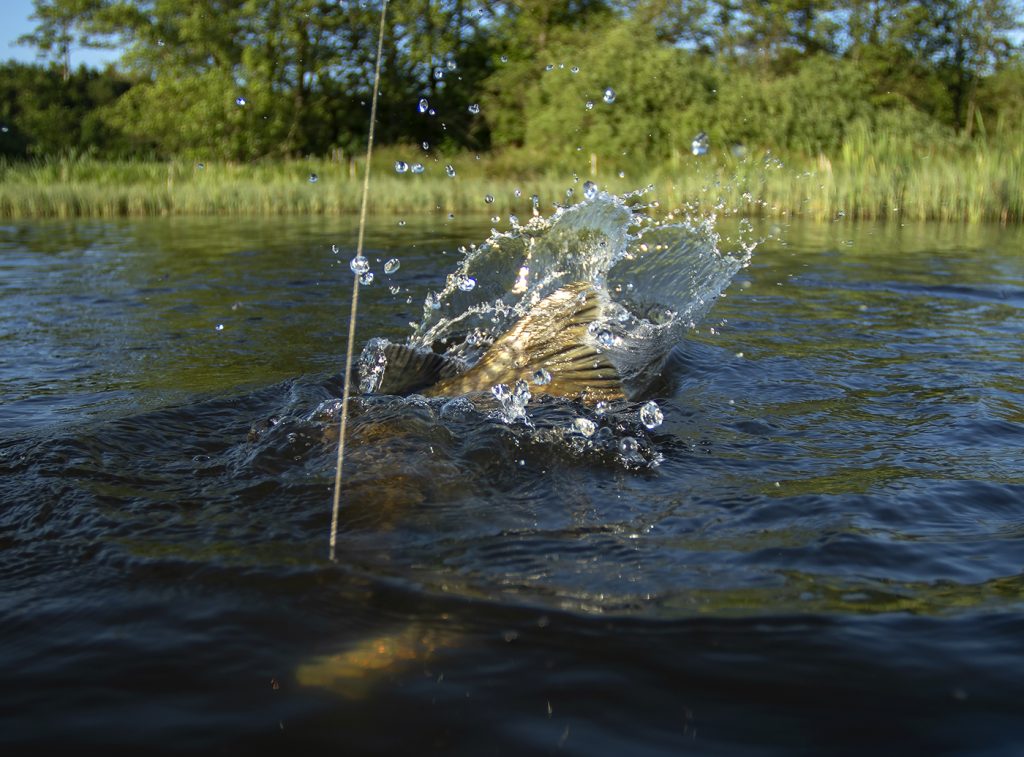 That is not to say that a popper is the most effective, it may very well not be, but personally, I find it intense. Pike often hide in the reeds, even in shallow water, so casting as close as you dare will often illicit a strike within the first two-three pulls. Sometimes popping as hard, fast and loudly as you can is best, sometimes slow and even sliding is better.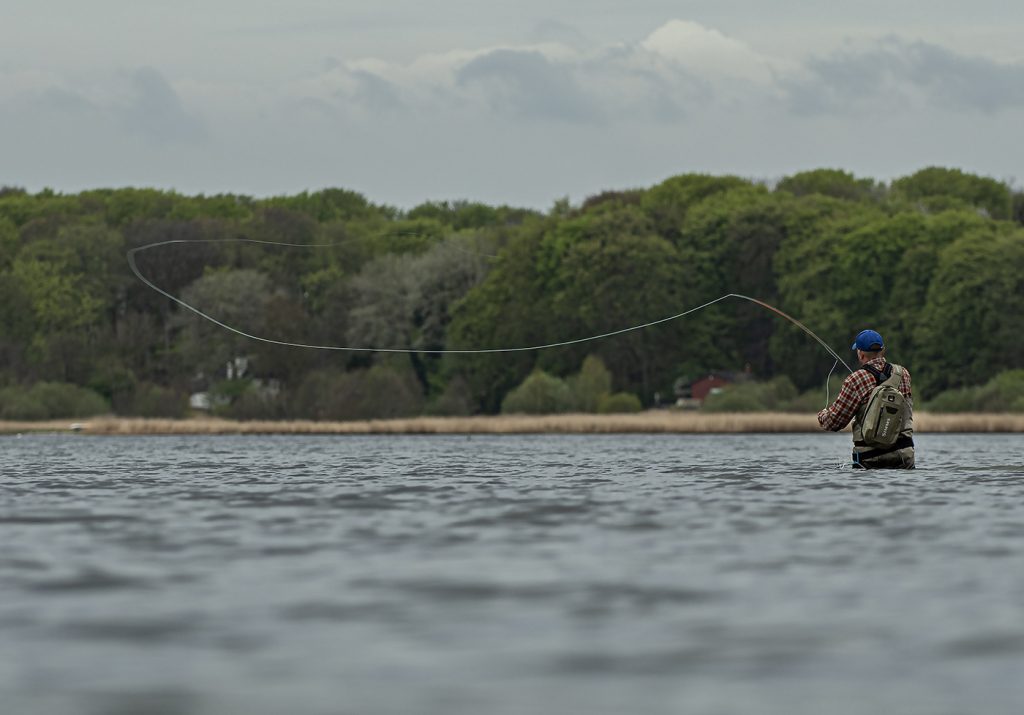 It's May so there's also good popper action in the salt in Scandinavia right now. The garfish have arrived to spawn, and they arrive in legions. On a sunny, calm day you can have lots of action and garfish will be visible in the surface constantly. You'll see them boiling in the surface as they spawn, but please, don't cast to these boils. Cast to the single fish you'll also spot or fish blindly – you'll get plenty of takes. And a popper is most certainly not the most effective fly for garfish, which are notoriously hard to hook. In all honestly they're not strong fighters, so enjoy the take – even if you don't connect. Enjoy it when you see a garfish strike 2-3-4 times without even feeling it.
They hunt by striking their prey with the long, hard beak and only then try to pick it up, and that's why they're hard to hook.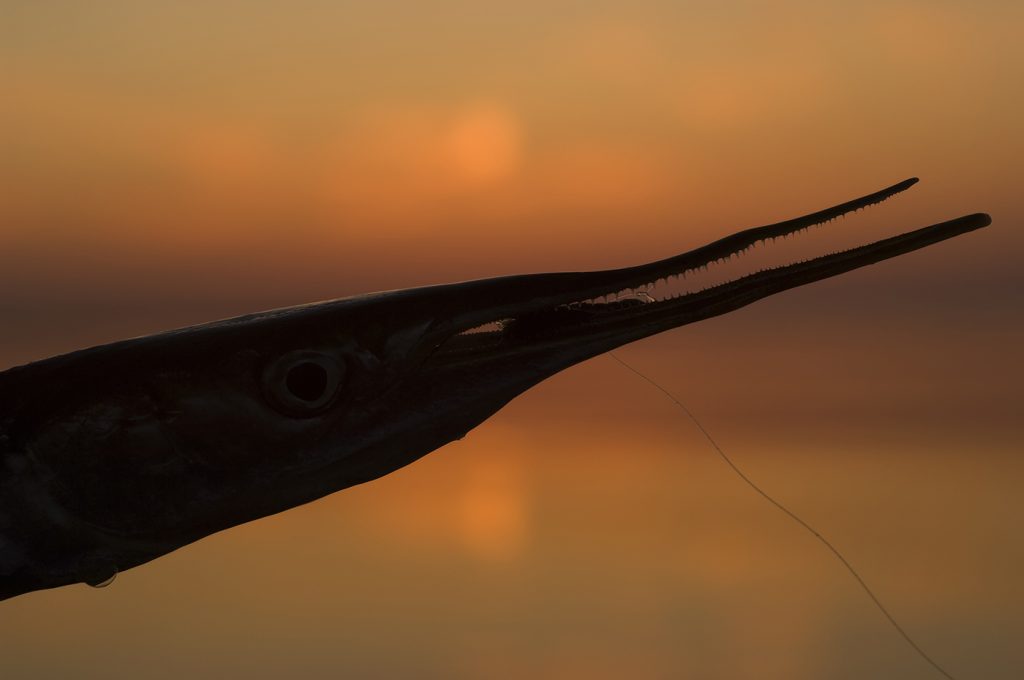 Whether popping for pike or garfish you're likely to see that action declines as the sun begins to set. But the fishing might not, if you adapt. Switch to a sub-surface pike fly and you can still catch pike. In the salt, switch to a bait fish fly, maybe an intermediate (or even a sinking line), fish deeper and faster and there's a real chance of a few hours of good sea trout fishing.

Even if an old proverb states that there's no such thing as bad weather, only bad clothing, it's still nice to fish in short sleeves and the waders rolled down. Don't forget a jacket – as the sun sets it can still get cold. Do also remember sun screen – otherwise your nose, ears and cheeks will burn.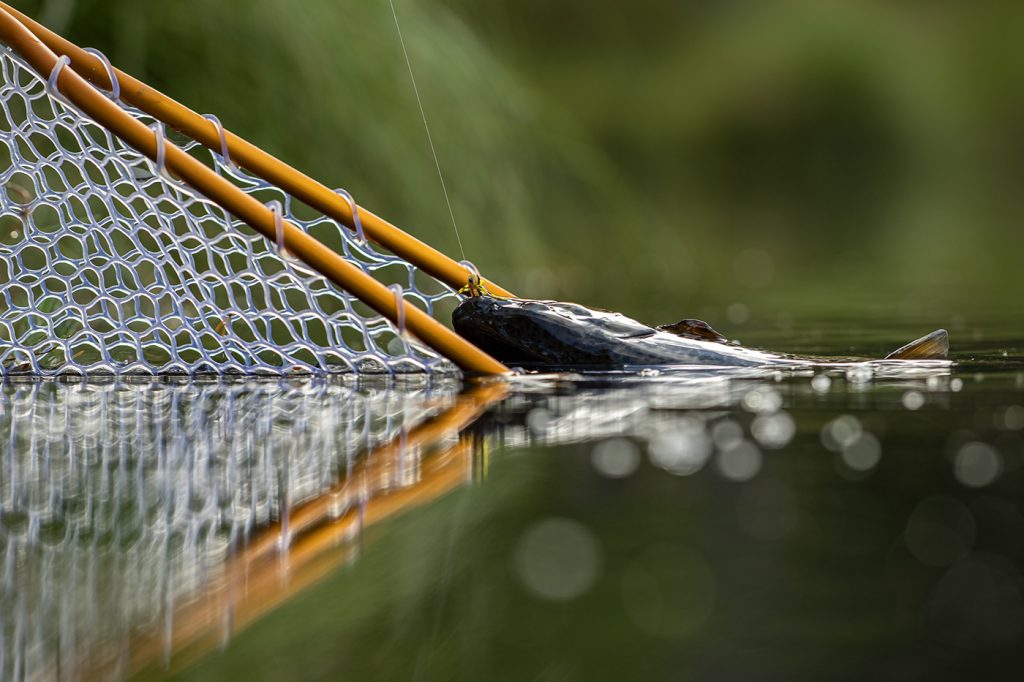 May is difficult – there are so many choices. Salmon, the early run of sea trout in the rivers, the grayling and trout fishing is really picking up, pike, garfish, sea trout, even mackerel and the first sea bass arriving on the west coast.