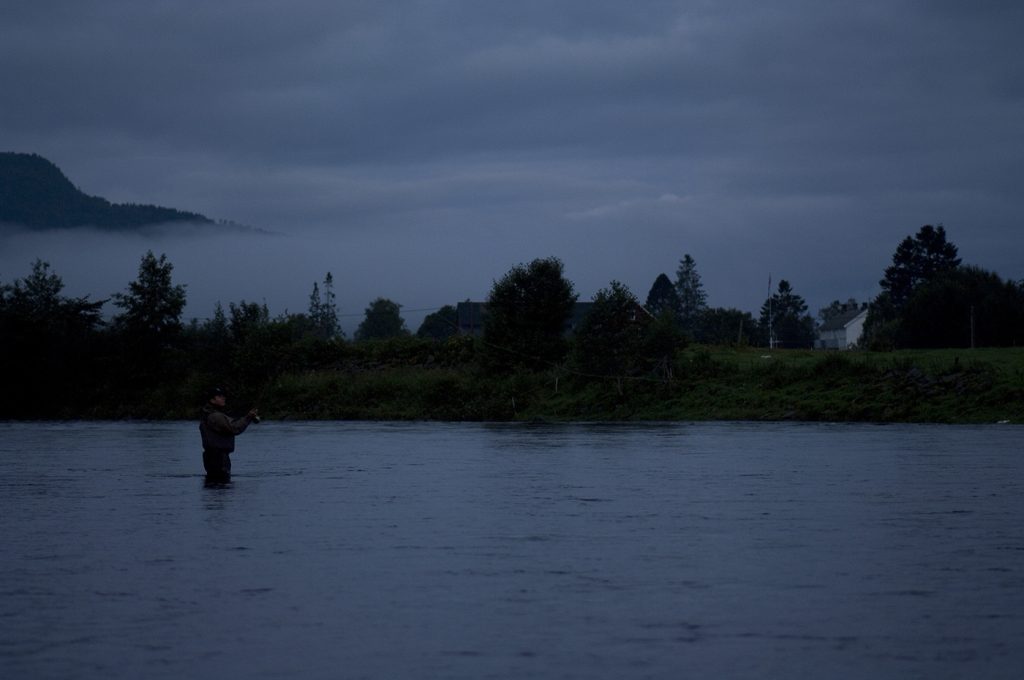 Not quite, but if Barnaby was as good as catching sea trout as he is catching murderers, he'd be an excellent fly fisherman. In Denmark tradition has always been that the big upstream migration of sea trout to our larger and smaller rivers being at midsummer. They do arrive earlier, the first ones, but it's true that by midsummer, it pays off to intensify efforts.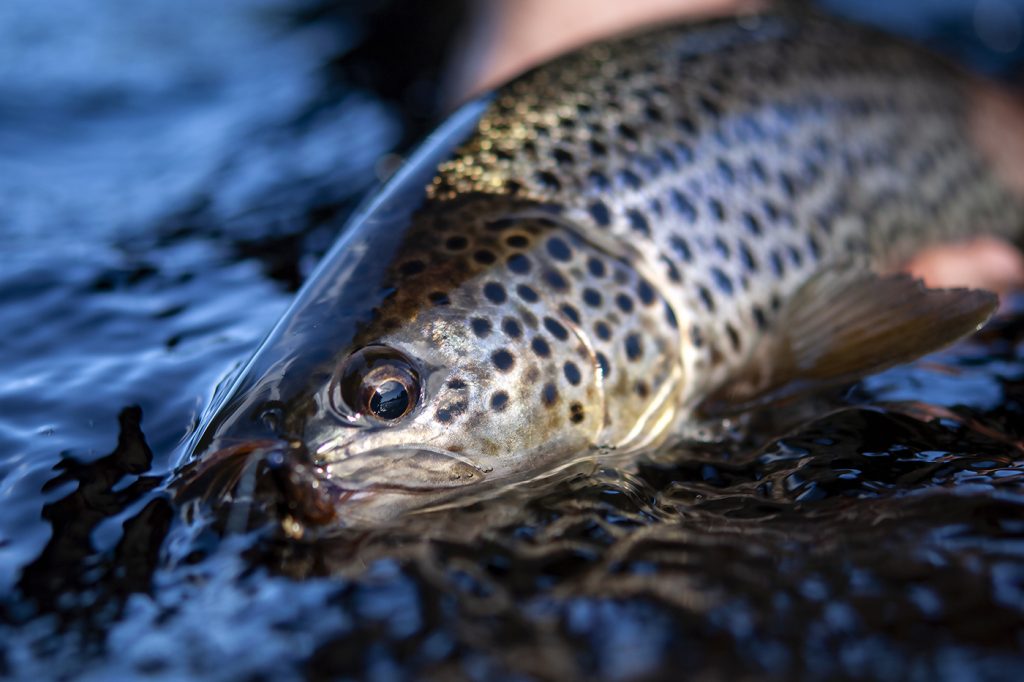 The fishing is most effective at night and quite exciting. Even very small streams can hold big sea trout. They are less shy at night and the tend to be more active, moving around more, making them more aggressive. But be mindful – they are still shy and a stealthy approach is always better.

With active fish and fishing in the dark, big, contrasty flies fished just under the surface are very effective. Fished fast you can sometimes have big trout chasing down the fly from the opposite bank, which is when you really need to keep your cool and wait till you feel the weight of the fish.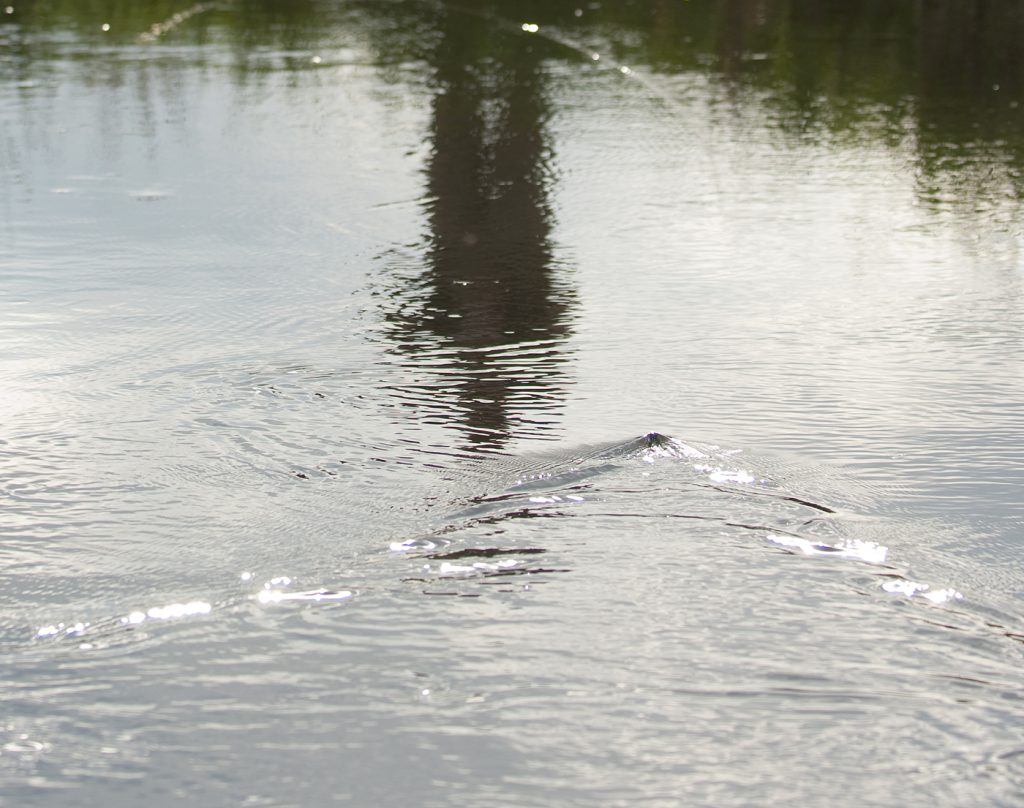 Another element you can add to the fly is the ability to push water. There are of course many options, but a particularly effective one that not only pushes water, but also gives the fly a bit of erratic movement is the thin, light weight plastic discs that Martin Votborg came up with several years ago. Martin is well known for his big, silhouette, yet simple flies using this thing technique.

You can see how Martin ties some of them here:
Spend a little time on Martin's channel and check out some of his other flies with FlatHeads.
The flies don't have to be big and black for this technique to add something to a fly, demonstrated here by Martin, tying his FlatHead Brenda, which is really an adaptation of a popular, Danish saltwater fly.
There are many good reasons for choosing tube flies for the big silhouette flies. Big flies remain light weight and one more important reason. Sometimes sea trout can tend to be "tail nippers" and with a long tube, you can place the hook right under the wing tip, which often means a bette hook up rate.
Big, light weight tube flies, preferably with a FlatHead disc or a muddler head (or both) fished right under the surface gives a very visual type of fishing. The flies push a small wave ahead of them, so you can follow the fly as it swings across. This also means that the takes happen right in the surface, fully visible and when they are not tail nipping, takes are often quite hard.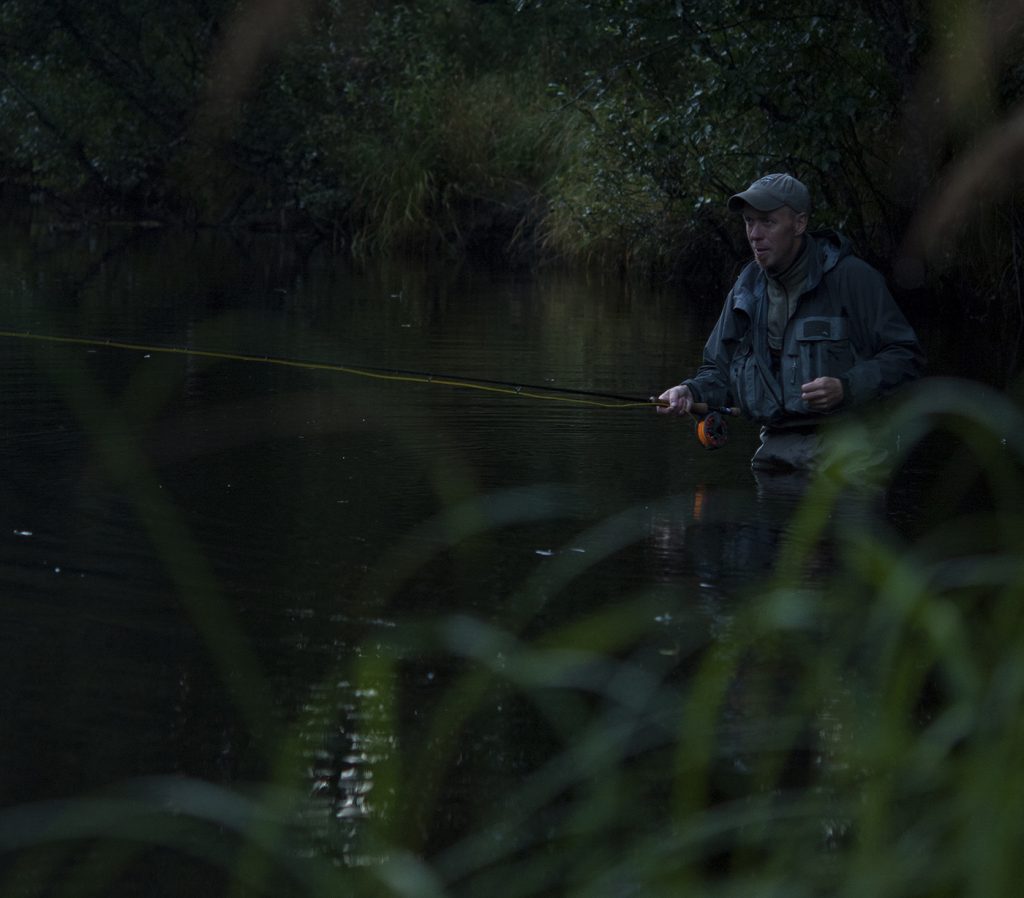 Take a good, long afternoon nap and prepare for a night on the river. It's not for everyone, but the fishing can be very good.
Martin runs a webshop, where he also sells custom tied flies, amongst other, these water-pushing tube flies – you will find it here.