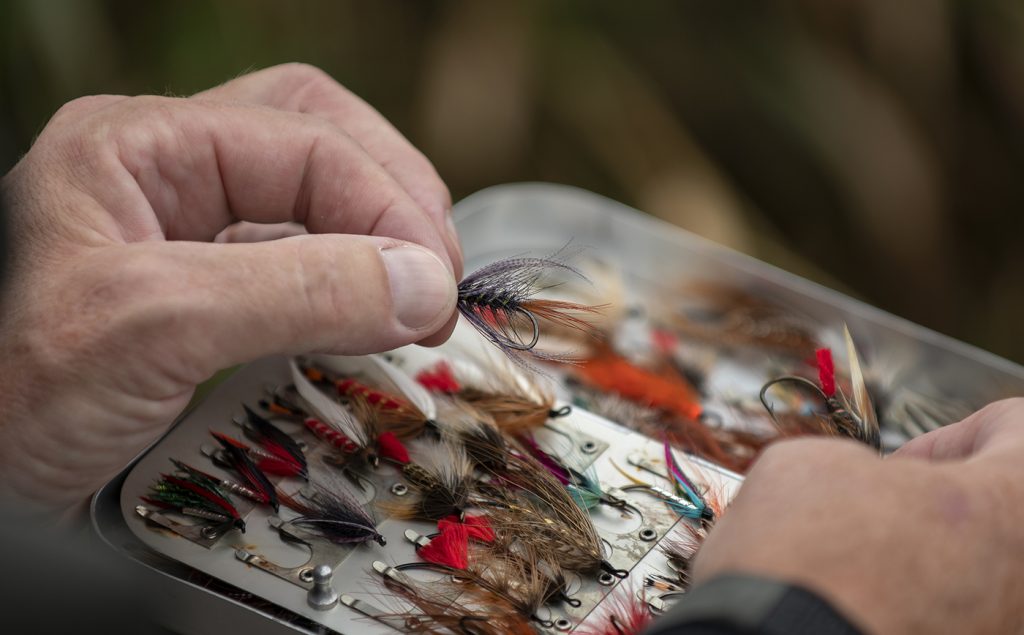 Not tube flies and not that we don't like tube flies – we love them, but "The Tube" – YouTube. We hope that you are subscribed to our channel and if not that you will consider doing so. We try to make as varied a content as we can and we have had a lot of different fly tiers in the studio over the years.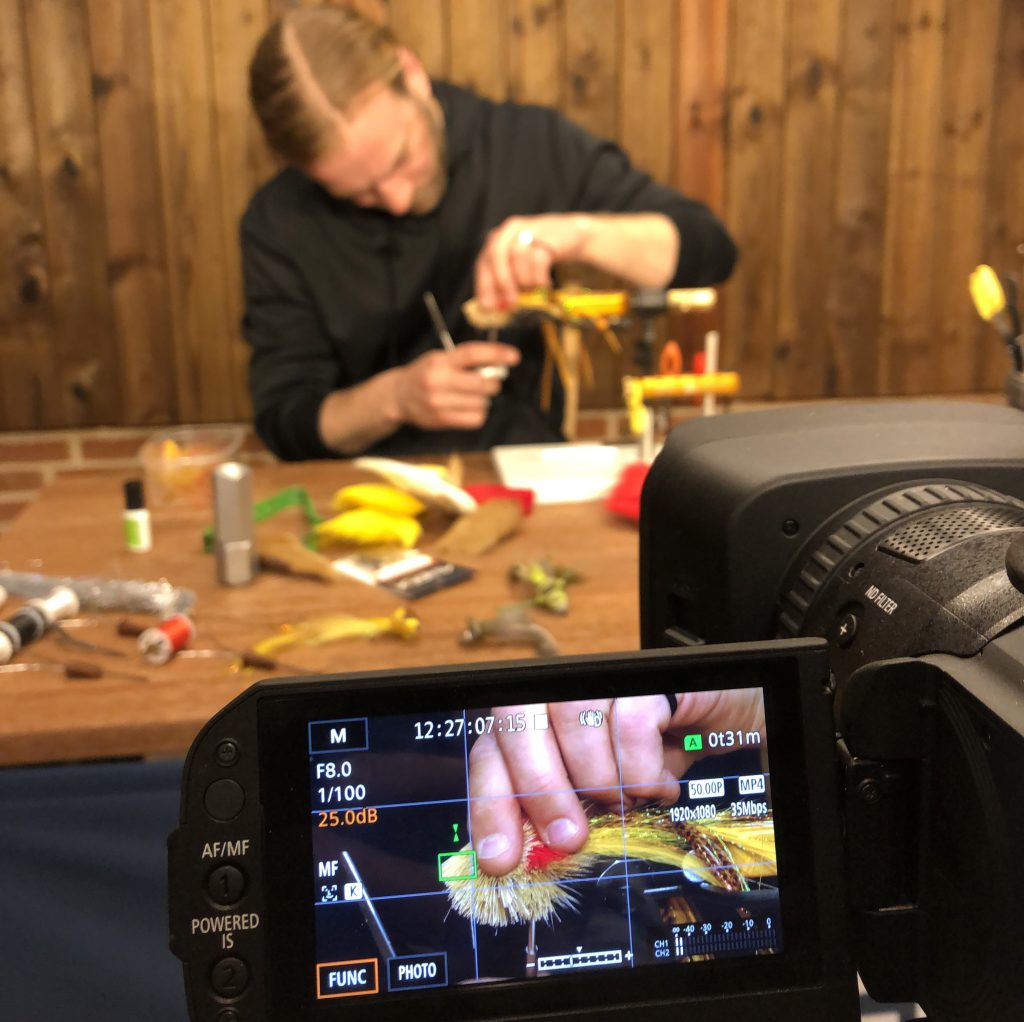 We are of course based in Denmark and that puts a natural limitation to who can practically come visit us and make videos. But we do have several different fly tiers on our channel with different specialities, which allows us to release a lot of different styles of fly tying. And if you have any specific wishes or requests for flies, don't hesitate to send us an email. We have a good network of fly tiers and chances are that we can chase one down to accommodate your request.
When we have fly tiers in the studio we often shoot several videos a day to make it worth the effort, so to speak, for the guest fly tier. And of course, when Håkan is down from Sweden, we shoot about 341 videos in a day… Just consider how many fly tiers you know who can tie a classic Mar Lodge in 15 minutes.
At the time of writing this we have 275 videos on our channel, and we strive to publish a new video on weekly basis. Click below and subscribe.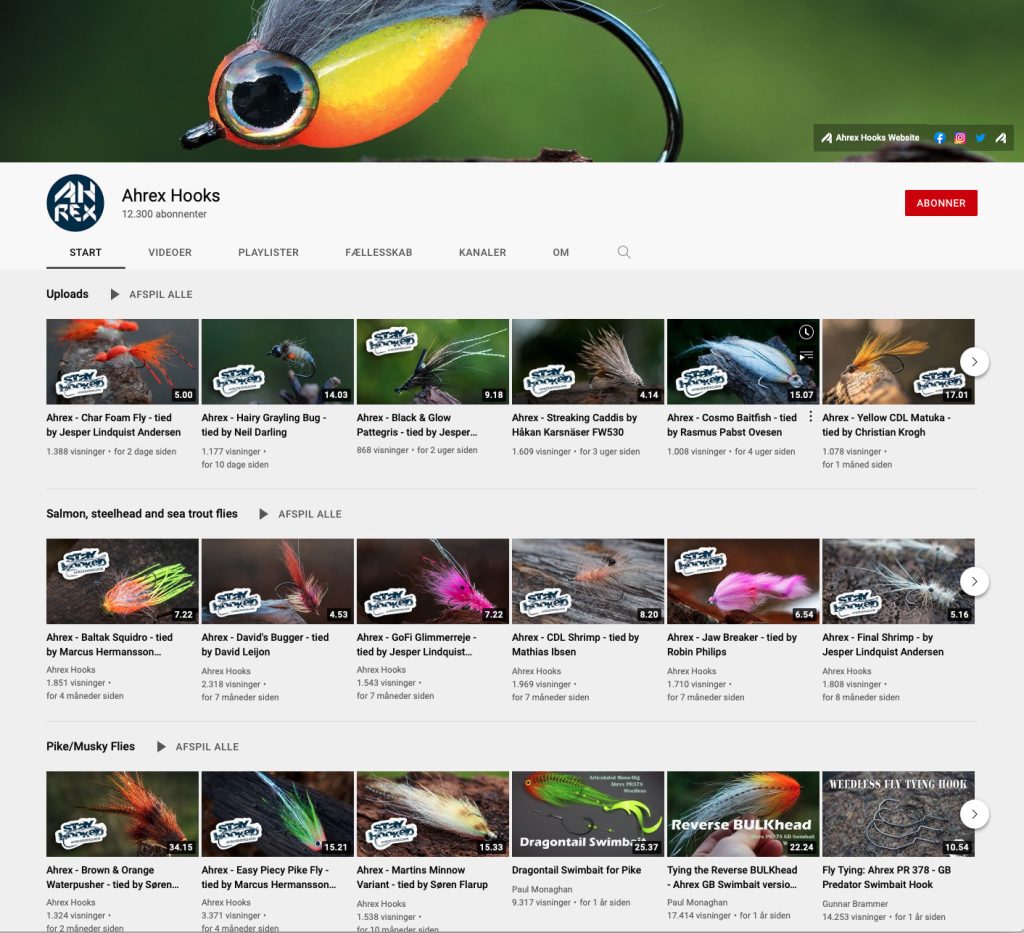 We are of course very active on Instagram as well – as many of you know, because you are following us there, and thank you very much for that. We have begun increasing our releases of 60-second high-speed videos on Insta. The vast majority of our videos are fly tying videos and since we are making hooks, that will not change. But we're also beginning to focus on creating more fishing related content to add to our channel. Keep an eye out!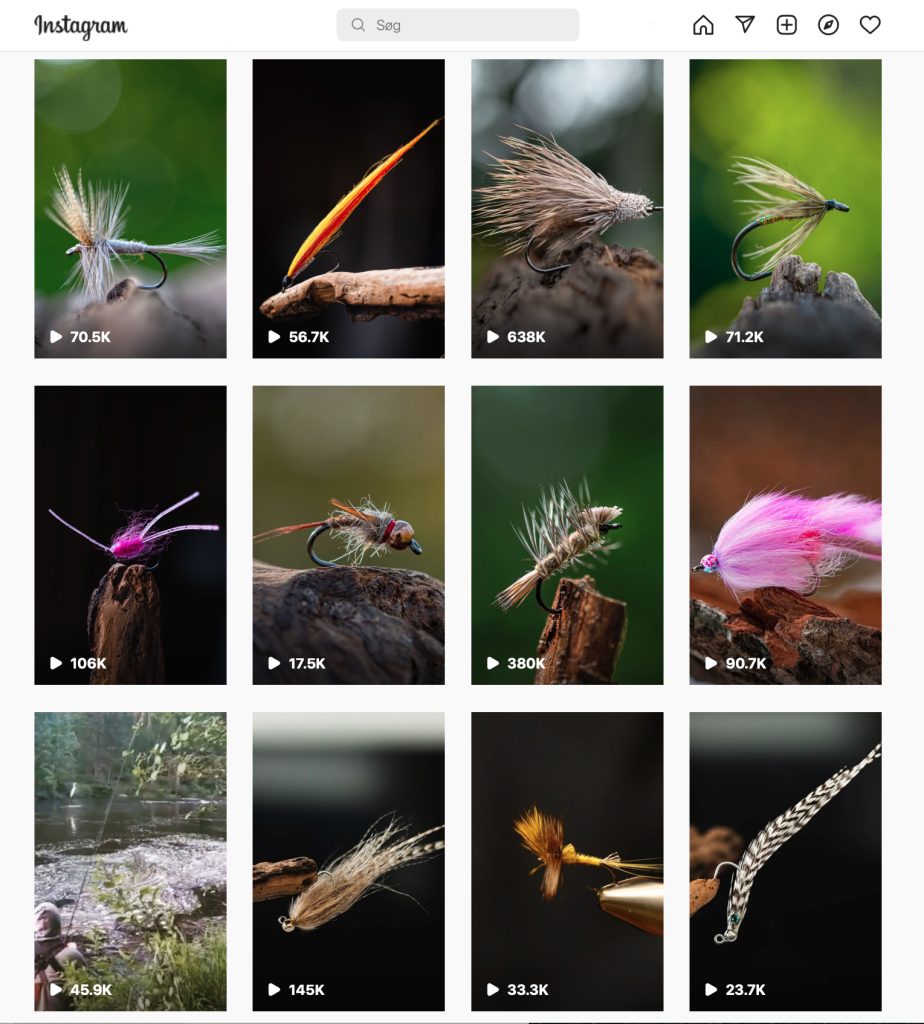 We are very happy and thankful for all the fly tiers that have visited us and contributed to the content of the youTube channel. We have so many different types and flies represented on the channel and without the guests in our studio, that would never be possible. We try to put out seasonally relevant flies as well as "random" ones.
One of the not-so-fly-tying-specific-videos that we are quite proud of is our interview with Bob Clouser. Not because it's technically brilliant or full or exquisite, artistic pans and angles, but simply because it was such a pleasure to interview Bob, who is a living legend and of course the man behind the Clouser Minnow. The Clouser Minnow is arguably the most famous saltwater fly. It wasn't long ago I heard that "you only need two flies for tropical salt water fly fishing. A Clouser Minnow and I can't remember the other one!" And the interview was one thing, but the close collaboration with Bob Clouser in making the SA210 Clouser Signature S/E was, for us, a stamp of approval not only on our ability to design hooks, but also the quality of our hooks, which we take great pride in. Bob was great fun to talk with, full of good stories and of course, a life time's worth of experience. Please take a look at the interview here:
Summer is still upon us here in Denmark and the next time stars and moon align on a calm day, where we can all find the time, I think Morten, Søren, Martin and I will be on the water chasing mackerel within the near future. Not many target mackerel on fly, but we all enjoy it. Who knows, maybe a picture or two, maybe even a video, will find its way to our social media.