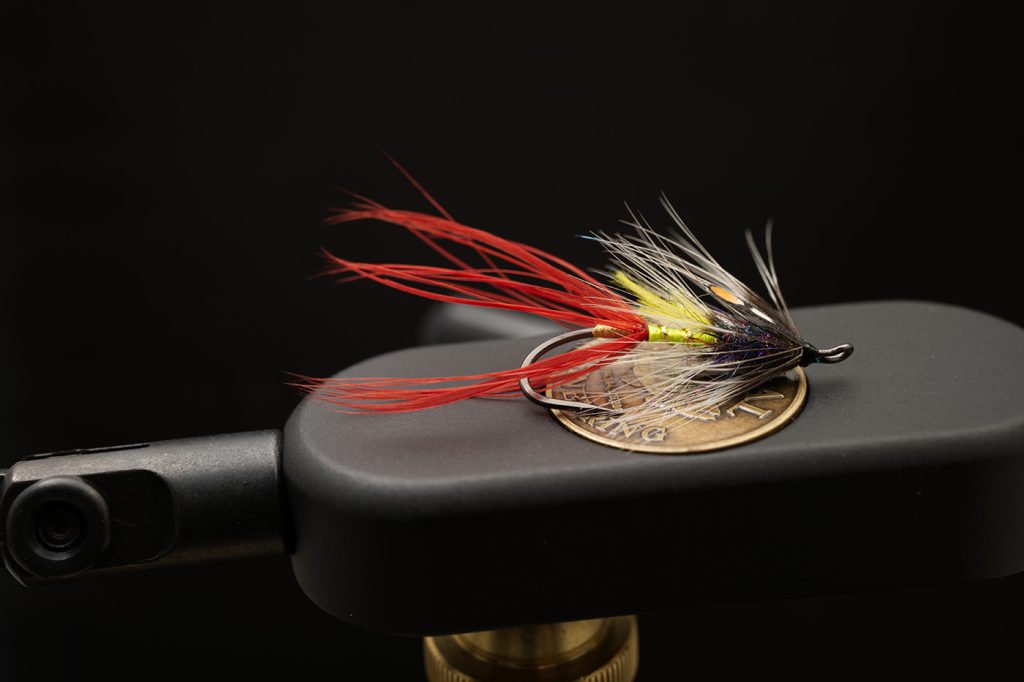 Many, if not most, of the Irish salmon-. And sea trout patterns include two or three hackles and no wings. They are tied on all styles of hooks – singles, doubles and trebles and on tubes. They do well tied and fished both small and large and some of the patterns are even popular flies for loch-style fishing for salmon. Their history is a subject for another blog – here I'll take a look at the basics of tying them. They look deceptively simple, but there are a few pit falls to avoid.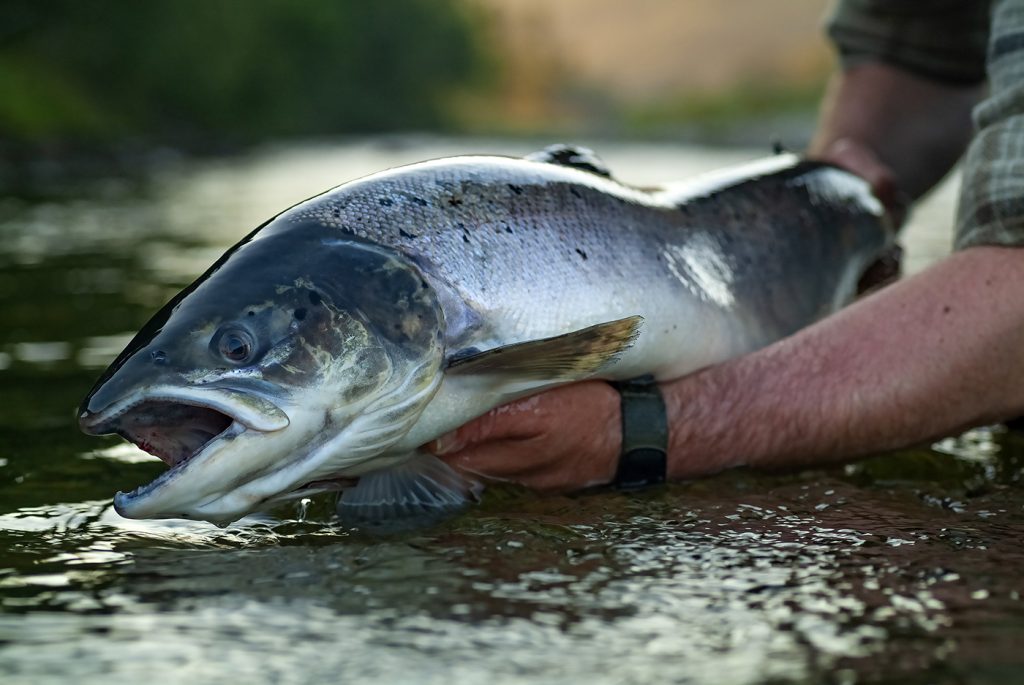 Three-hackle-flies have regained some popularity here in Denmark, where especially moderne tube fly systems allow you to tie quite heavy ones with them becoming too bulky. A weighted fly allows the anglers to reach the appropriate depth on the opposite bank, before the fly starts it swing.
The first thing to watch out for is over dressing them. With three hackles and sometimes some dubbing, over dressing the fly is easy. On a weighted tube fly it doesn't make too much of a difference, but on a hook it does. And I've really never found that a heavy dressed version is better than a sparser dressed one.
The basic style is simple. Three hackles, evenly spaced over the hook shank, the back hackle very often a red breast feather from a golden pheasant. They are now almost as scarce as, I don't know – panda fur (although of course legal), and if you don't have any left, don't panic. I've used dyed schlappen feathers as a substitute and they work just fine. They don't have a same quite the same appearance, they're not as translucent and they're softer – but the fish don't care.
In the step-by-step photos, I'm tying what's know as the Irish Shrimp in Denmark. It has a long history here and was, for some odd reason, quite popular in the 1970s – as a dropper for coastal sea trout on spinning gear. I fish it for both sea trout and salmon, but in the rivers. For some odd reason it does very well on high, dirty water. Here's a good fishing tip I learned when a friend first showed my the fly. In high waters, especially sea trout move to the banks and if the water is murky, they don't necessarily hold deep. Some of the best, high water fishing I've had has been fishing the banks, with an Irish Shrimp on an intermediate line.
The flies are often tied on small doubles for the fishing in Ireland – I always tie the ones I use in Denmark on singles. All the single, doubles and trebles in our Home Run-series work very well and suit the style. I'm tying on an HR 414, size 4.
Pattern:
Hook: Ahrex 414, size 8-2.
Thread: Black.
Tag: Gold – here Lagartun FlatBraid.
Back hackle: Golden Pheasant breast feather – long.
Rib_ Gold tinsel.
Rear body half: Yellow Lagartun FlatBraid, small.
Middle hackle: Silver badger.
Forward body half: Black dubbing w. gold rib.
Front hackle: Silver badger, slightly longer than the middle hackle.
Eyes: Pro Sportfisher Gen3 junglecock substututes (optional).