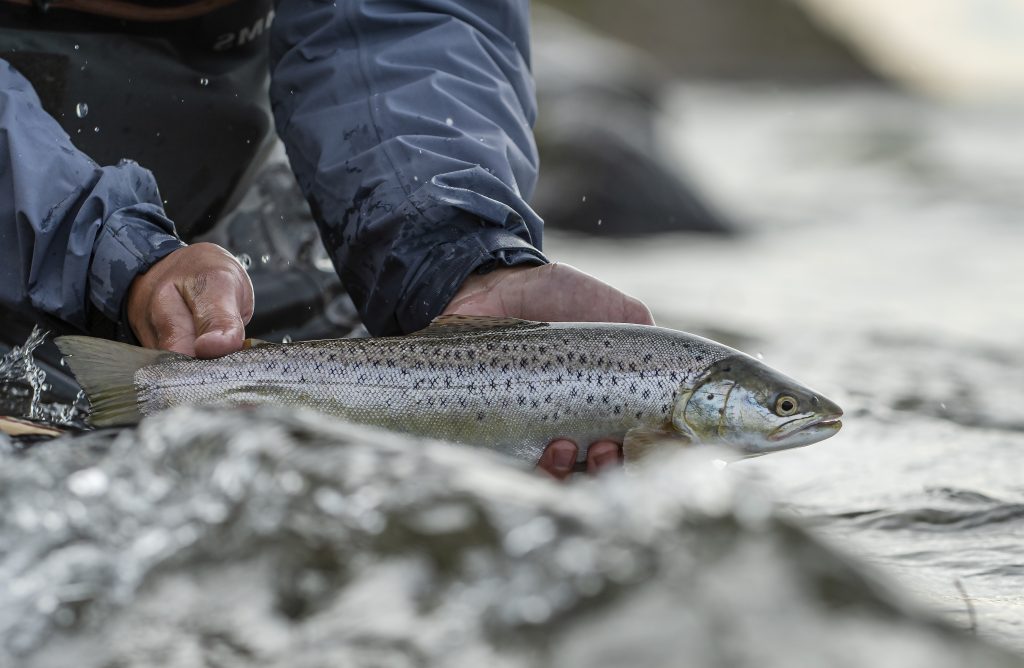 Once again a blog from Peter Alexandersson, our resident fishing machine. Peter fishes a lot and for a lot of different species, but maybe more for sea trout than any other species. Today Peter offers a little advice for autumn fishing for sea trout.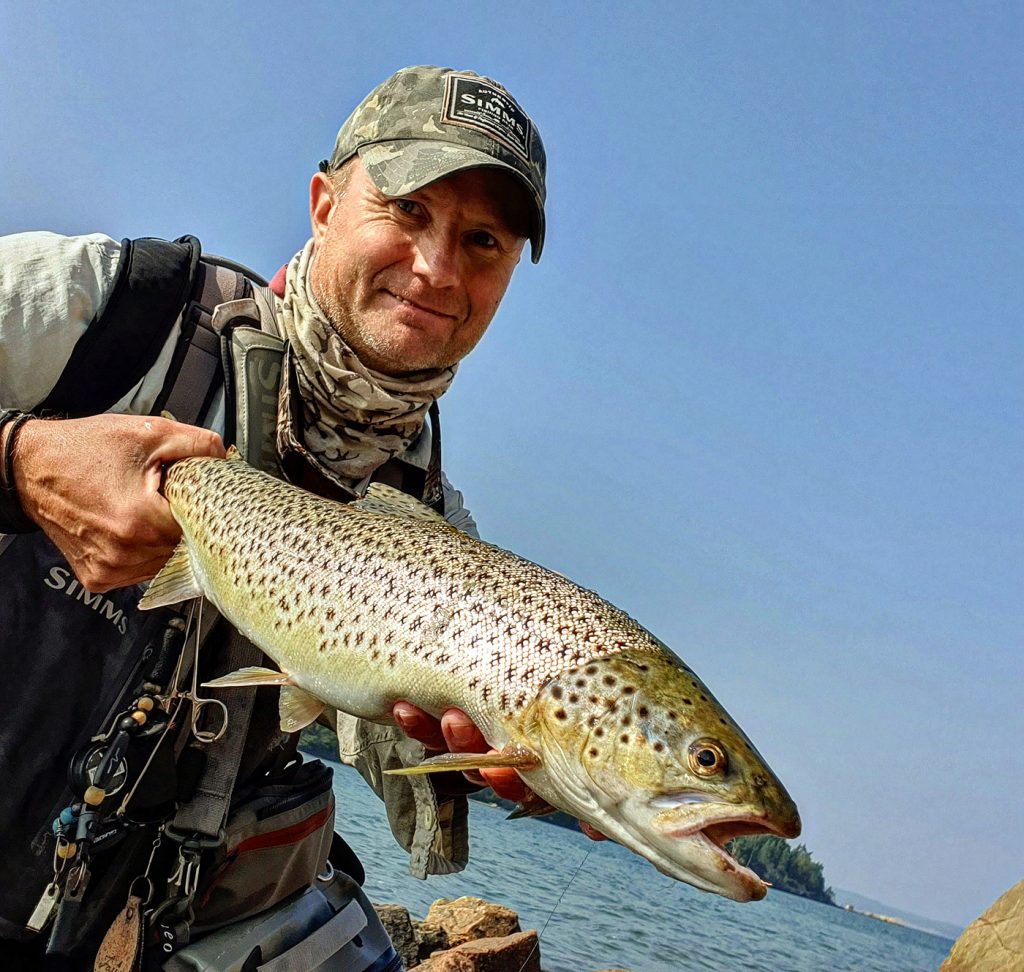 As always the season began on April 1st, a date almost like Christmas Even for those of us on the Swedish west coast. Together with Jonas Nordisgård, I fished Stigfjorden, which he knows better than most. We managed to land 25 fish with several over 50cm. On the last spot of the day we even landed a regular trophy sea trout. The water temperature was just fine, 6-7 degrees, which keeps the fish active and feeding most of the day. The fishing was great the rest of the spring on most of the classic spots around Stenungslund, Tjörn, Orust and Torslunda.
During the summer I spent some time trimming and tuning a new boat, which proved an excellent machine when fishing for sea trout as well. As summer began to give way for autumn, sea trout fishing began to pull me towards the coast line again.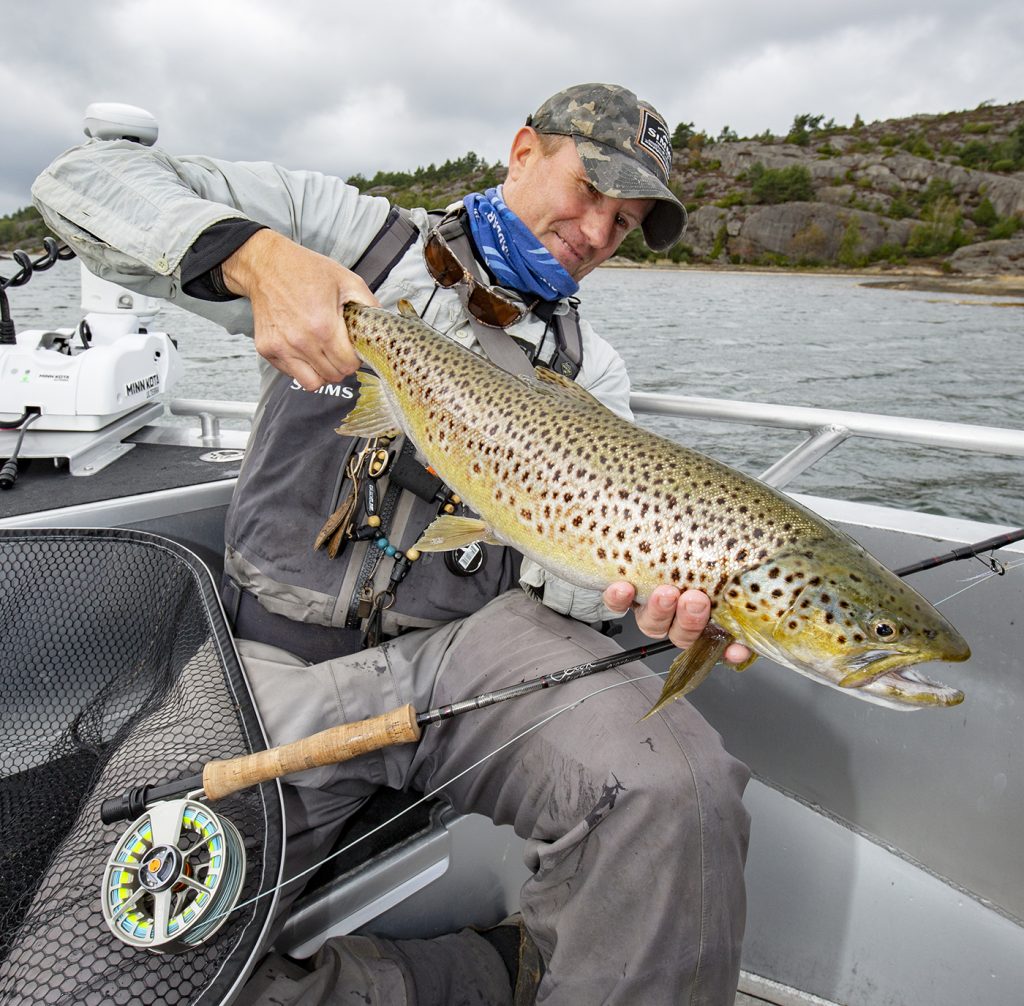 Beautifully coloured autumn sea run brown trout. Photo by Jonas Nordigårds

The early autumn fishing can be really good and September is warm enough till still provide good insect activity. Big sea trout eating on the surface, grabbing ants, beetles and crane flies is worth looking out for, because it's not rare.
Sometimes September can be excellent indeed. Big trout, still fat from the summer feast can be found in shallow water and they are significantly stronger than the spring fish. I once read that autumn sea trout prefer a hard bottom and like to have deep water close by. Well, I catch most of my autumn fish over soft bottom, so sometimes it's good to do things differently and every now and then, you'll learn something new.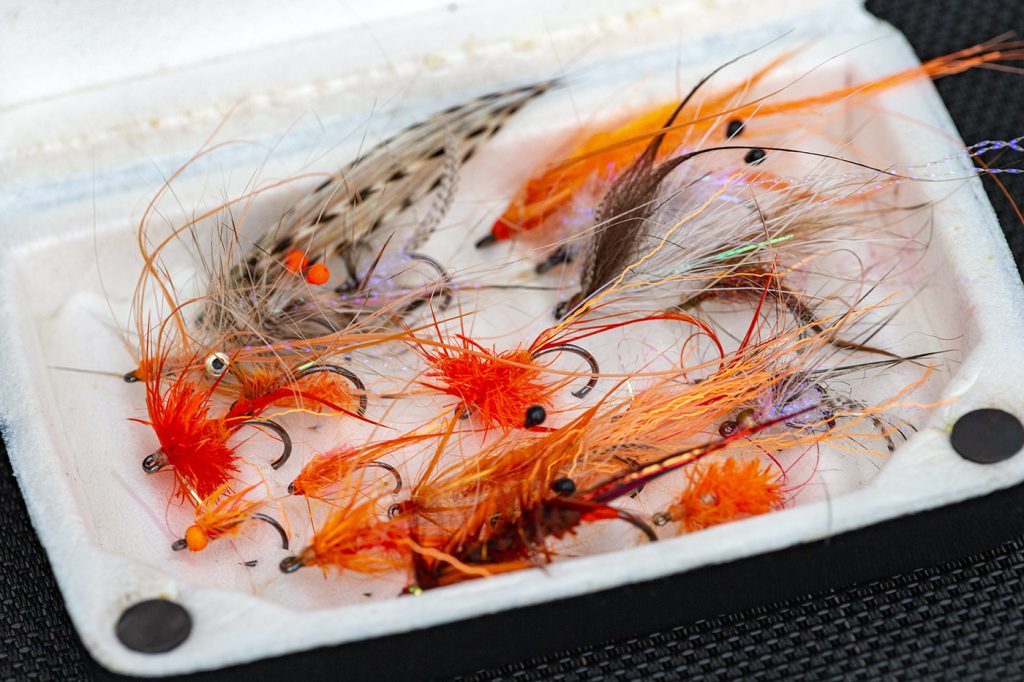 Peters flybox – keep it simple is the key!

Rising water is always the best, but even more important during the autumn, at least on the west coast. As the tide peaks, just keep the fly in the water and don't fuzz about. I keep things simple. As far as flies go, I often choose a hot orange Spey Bugger or a Fireball and a dropper with some UV-material in it. If the sun is up, I swap the UV-fly for a Copper Dropper. I fish this setup on a rod rigged with an intermediate line and a long 15ft fluorocarbon leader (0X).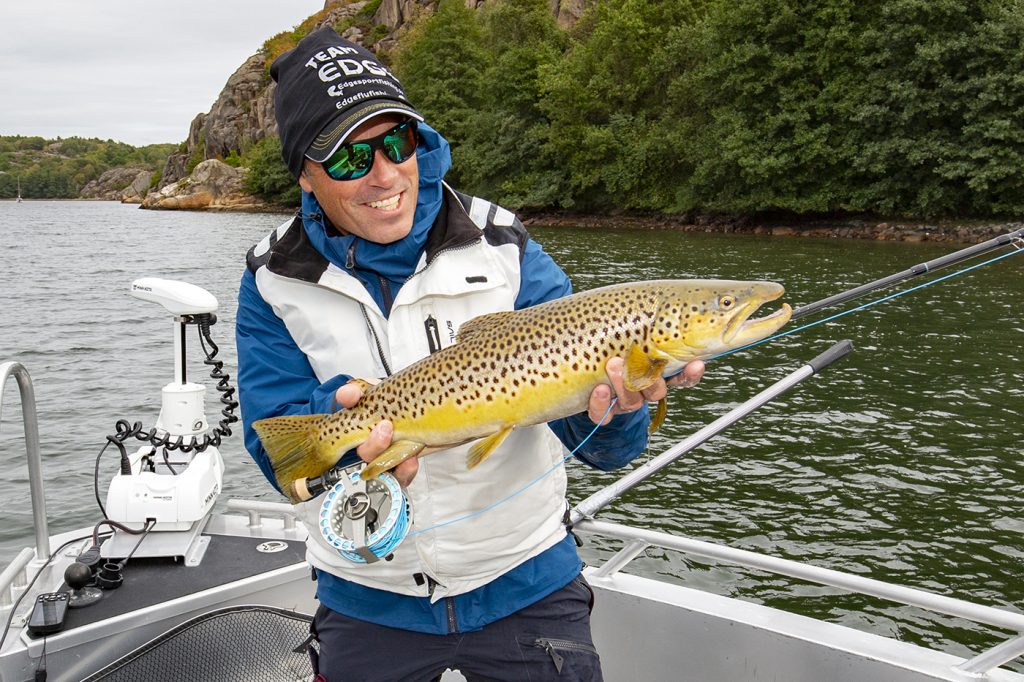 Jonas Nordigårds with gold in his hands.

On another rod I have a floating line with a long nylon leader with a thin point (4X), just in case I find sea trout feeding on the surface.
We have every now and then had some truly memorable days in September.
I hope you all get out there and enjoy the autumn.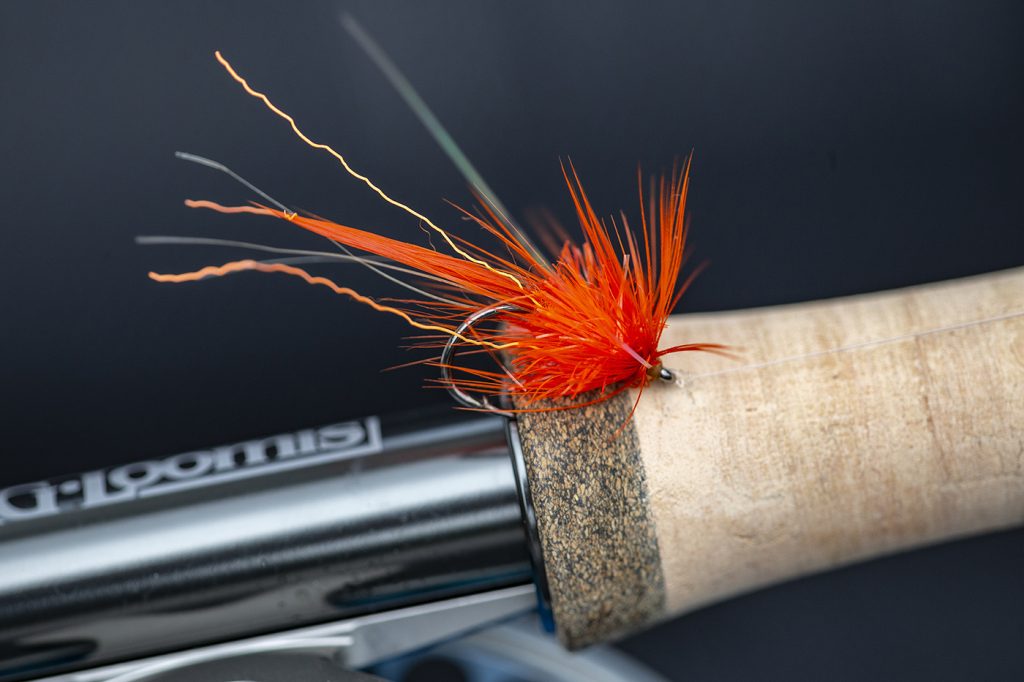 Peter likes to keep his flies simple. And he often uses unconventional flies. His catches proves that that works! The Fireball photo by Jonas Nordigårds. Have a look below of Peter tying it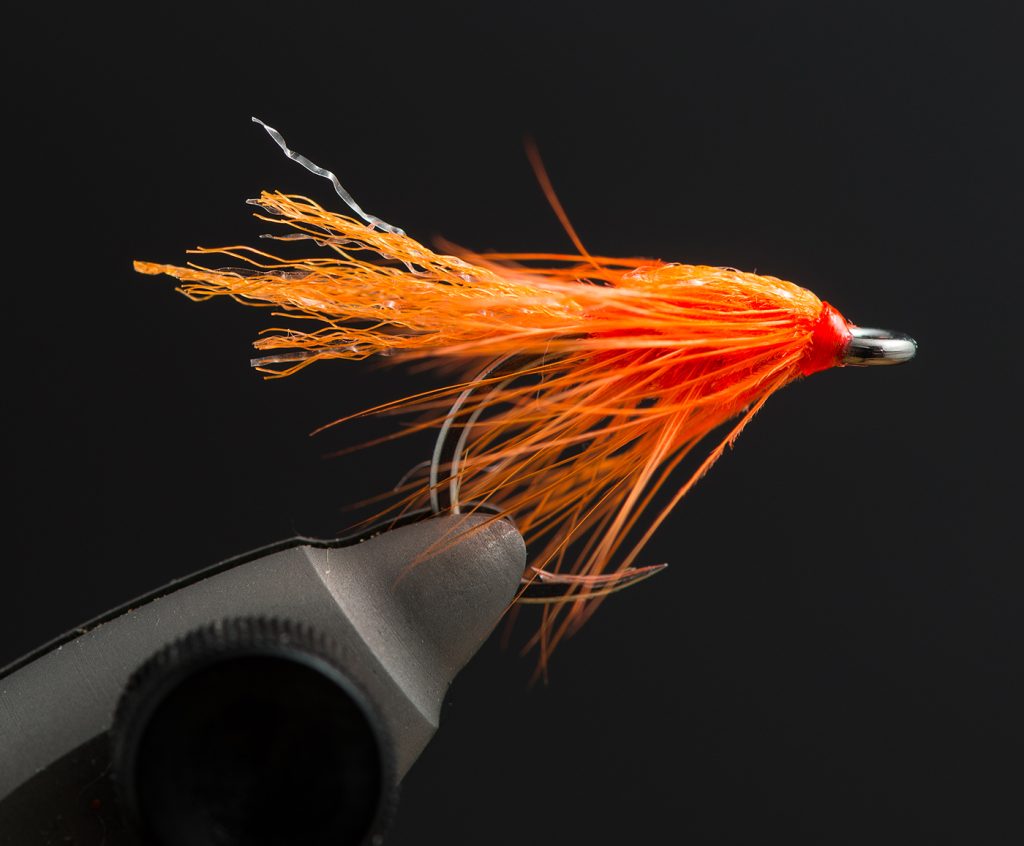 Another one who's found that an unconventional fly can work under most conditioners is Niels Jørgen Plougmann from Denmark. This is his Orange Terror, very similar to Peter's fly, although Niels ties his smaller.