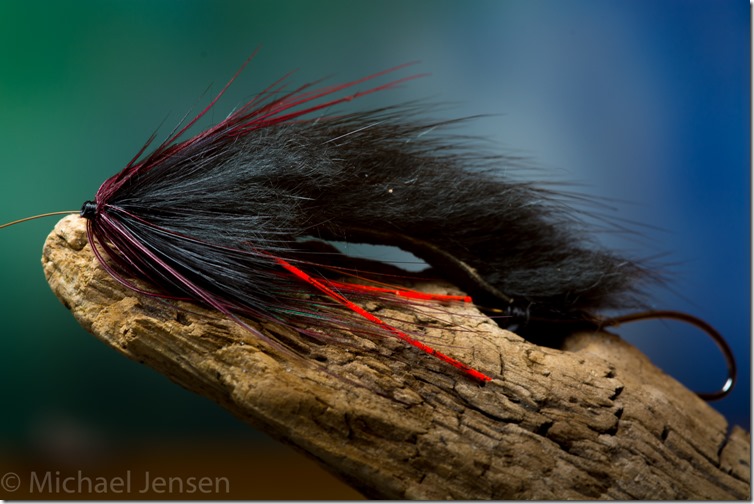 Today we take a look at leeches, since some very effective fly patterns do a good job at imitating these segmented worms.
The majority of leeches live in freshwater environments, but some species can be found in terrestrial and marine environments. Most of us probably think of leeches as bloodsuckers – even though most species are predatory, feeding primarily by swallowing other invertebrates. With almost 700 species on a Global scale a large variety in size and colours are represented.
Leeches, such as the famous Hirudo medicinalis, have been used in traditional medicine to remove blood from patients. The practice of leeching can be traced to ancient India and Greece, and continued well into the 18th and 19th centuries in both Europe and North America.
Anyway, the important thing for us is, that leeches swim in a very sexy and seductive manner and that they are known to be tasty… if you are a fish at least.
That's probably the reason why fish love Woolly Buggers, Egg sucking leeches, Dave Whitlock's Chamois Leech, MOAL Leeches and just about any simple marabou streamer. It doesn't hurt if leech imitations are weighted at the head in some way, since the jigging action… adds to the undulating swimming motion.
Leech patterns are great for fishing the saltwater as well, since they look a lot like the marine rag worms.
Most leeches are nocturnal critters and typically they are most active from dusk till dawn. Trout and other leech eating species, however, seldom reject an easy meal when they see it, so swinging leeches at daytime can be productive as well.
Allan Overgaard ties a String Leech
Today we have a couple of new videos, and revisit an older one. All of these are on leech imitations. First one up is the Danish fly tier Allan Overgaard. This video is from our 2'nd tying session made in collaboration with the cool guys from Sportsfiskeren and Danmarks Sportsfiskerforbund. Allan ties a String Leech as a tube fly that has a cool little detail allowing the small trailer hook to stay close to the undulating zonker strip. Check it out…
Michael ties an Egg Sucking Bunny Leech and a Loopy Lech
Next one is my own take on an Egg Sucking Leech tied in bunny style. And to wrap things up – I have embedded my sbs on the Loopy leech as well.
Have a nice weekend :0)
Michael