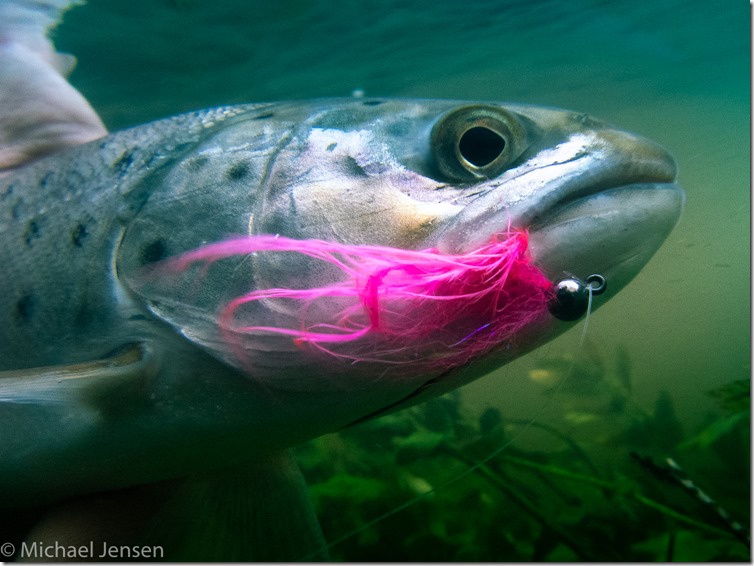 Winter is hitting Denmark this week, so fly tying is really the most obvious pastime around here at the moment. Last week we had ice free waters and fishing was pretty good though. This blog is kind of a patchwork with something old, new, borrowed… and well… pink. Let's get to it.
Mini Jig – new hook release
You might have noticed that a new Mini Jig hook has been added to the Freshwater Series. The model range in size from #4 to #14, making it equally effective for anything from small chezch style nymphs to larger Dog Nobbler/Woolly Bugger/Leech style mini streamers. Like with every other model in the FW series, you have a barbed or barbless option.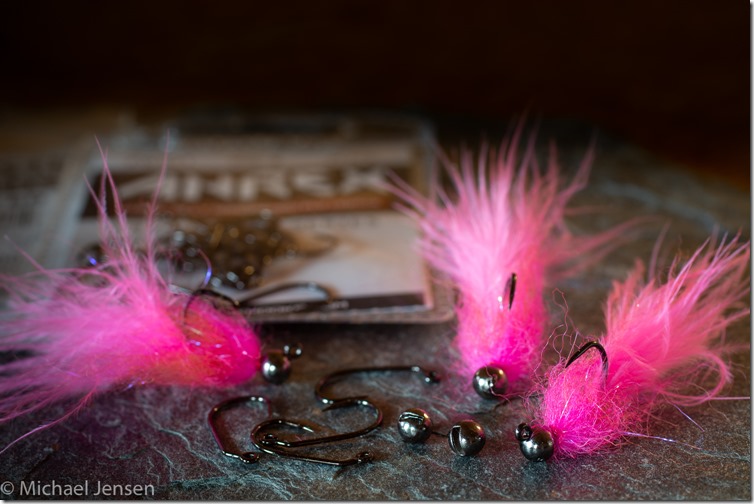 I tied up a small batch of a pink Dog Nobler style special and gave it a swim in my local stream this week. The sea run brown trout liked it, and fished on a floating line the tungsten head mini jig made it possible to access the deep pockets in the stream.
Definitively worth a try, if you like fishing floating/intermediate lines and still need to get down to the action. The FW550 and FW551 is shipping to dealers at the moment, and will be up on our website soon. Till then check out our full range of Freshwater Series hooks.
Bibio – a British Isles classic
I find myself digging into the traditional wet flies of the British Isles at the moment. There's just a vibe of authenticity, heritage and beauty in these flies tied for rivers and lochs in England, Scotland, Wales and Ireland. The Bibio was created in the late 1950's or 60's by Major Charles Roberts of the Burrisholle Fishery in county Mayo, Ireland. Originally tied to represent the heather fly – and for catching brown trout on loughs Furnace and Feeagh. It soon proved its worth as a sea trout and salmon fly as well. Today it is still regarded a top producing fly, especially on dark days with a good wave.
Interestingly the pattern was originally tied using hot orange fur for the middle section of the body – but over the years the orange has been substituted with red – to the extent that most anglers assume that this is the correct tying.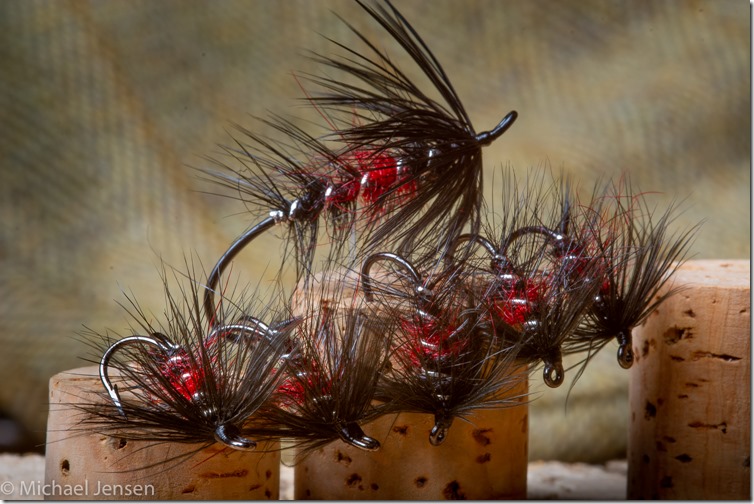 I use it for spring fishing in the often discoloured and cold rivers as well. And I also tie it, just because it looks so beautiful in the vice and in the water. Furthermore I feel it suits our hooks so well. The small selection of Bibios on the picture is tied on FW580 Wet Fly, HR410 Tying Single and HR428 Tying Double.
Kelly Galloup turn 60
With everyone here at Ahrex Hooks being streamer junkies, we are hugely inspired be Kelly Galloup, who actually turned 60 this week. Kelly was one of the driving forces behind the new wave of trout streamer tying. Together with guys like Russ Maddin and others Kelly pushed the boundaries for size and materials on big trout streamer – and started the whole craze about articulated streamers as well. His thoughts on streamer design are based on experience and sound reasoning – and his advices on fly tying and fly fishing are always down-to-earth and super practical no bullshit info.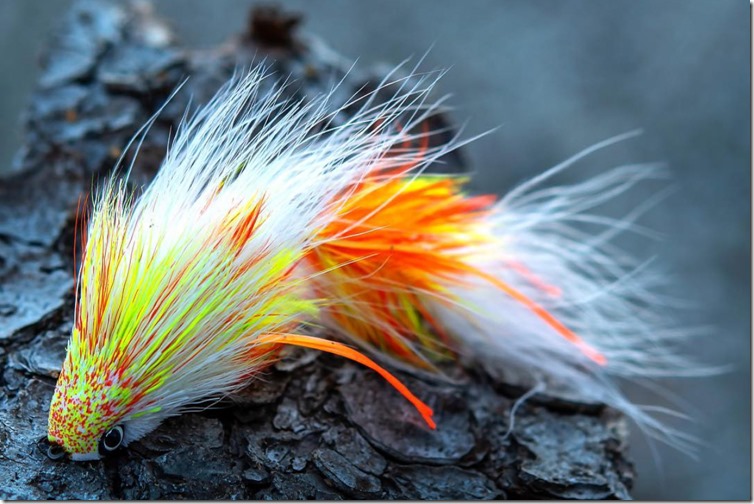 Anyway, as a tribute Swedish streamer master Andreas Andersson tied a Rainbow version of Kelly Galloups Sex Dungeon. From all of us… a belated Happy Birthday to Mr. Galloup.
Bar Flies revisited
At Schultz Outfitters the Bar Flies ball is still rolling, with new cool tiers every week. This past week Mike Schultz himself was headlining. Next week Justin Pribanic will be in the hot chair. Justin works as a guide and is equally skilled in trout- and warm water fly fishing and flytying. We are proud having our hooks as part of the Bar Flies sessions – and we will try to get pictures of the cool flies being produced.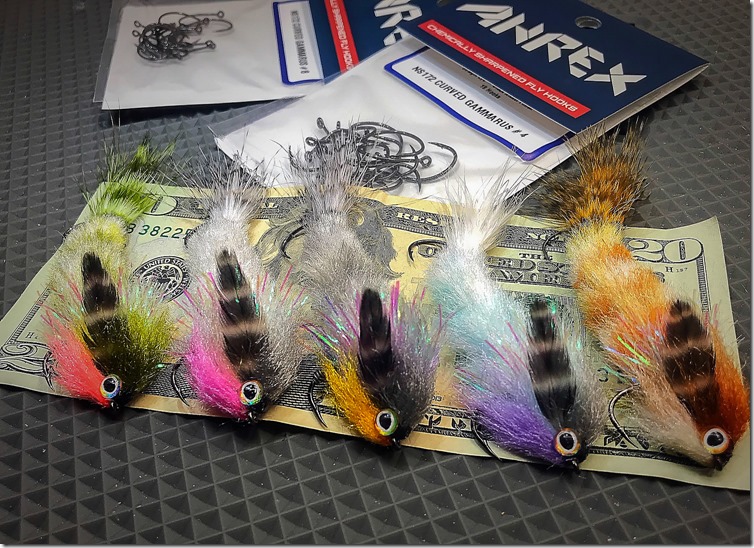 Have a nice weekend :0)
Michael