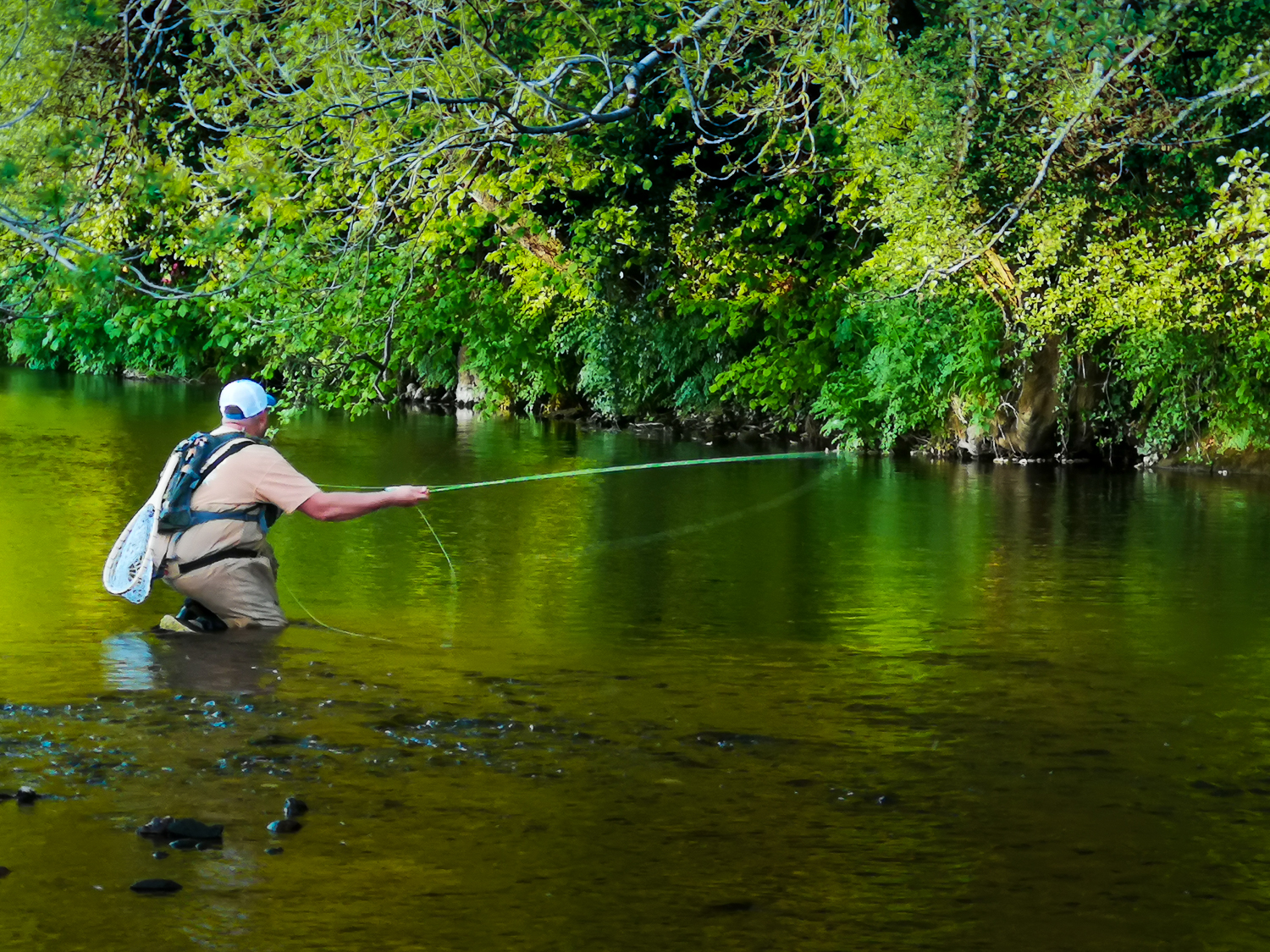 Ahrex Hooks was born in Denmark, and through social media we initially connected with tiers in Scandinavia. Soon after a lot of American friends joined in – and today we receive feedback and inspiration from tiers in many corners of the world.
Through participation in angling shows we have met a lot of cool tiers from the British Isles as well – which is fantastic, since that region was the cradle of fly fishing – and hook making as well. Today we aim the spotlight on Devon based fly tier and fly fisherman Brian Ratcliff. Brian ties all kinds of flies, from the traditional loch style trout flies to contemporary foam and UV- resin flies.
I have asked Brian a bunch of questions about his flies and fishing. Enjoy.
Brian, you are obviously totally into all things flies, but you don't do that for a living, do you? What's your day job?
I am a painter and decorator for a local company. My Boss, Russ is a great friend and he loves fly fishing as well. I would like to sort out my coaching courses and become a fly fishing guide, as passing on my knowledge to others is something l love to do.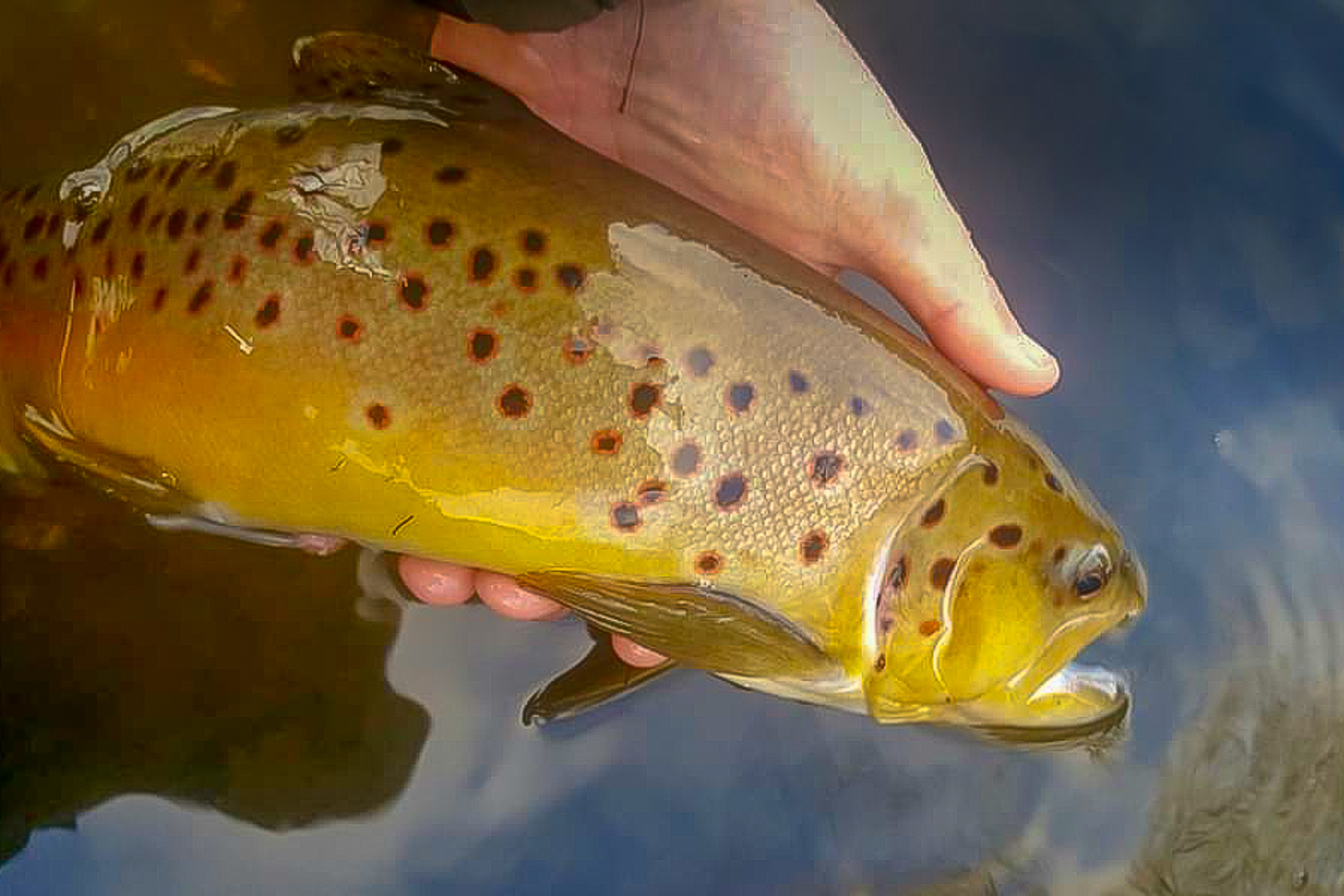 You live in Devon. I guess you have some home waters nearby?
l am lucky to have some fantastic fishing here in Devon. Most of my fishing l try to do on my local rivers, which hold a great head of free rising Brown Trout – and my favourite species, the Sea Trout, when they are in. But when the rivers are up high and running dirty, l look elsewhere. Often in small still waters or large reservoirs. Both are enjoyable to fish. It's important to me just being out rod in hand and casting a fly across a flowing river or on a stillwater waiting for that rise… or take underneath the surface.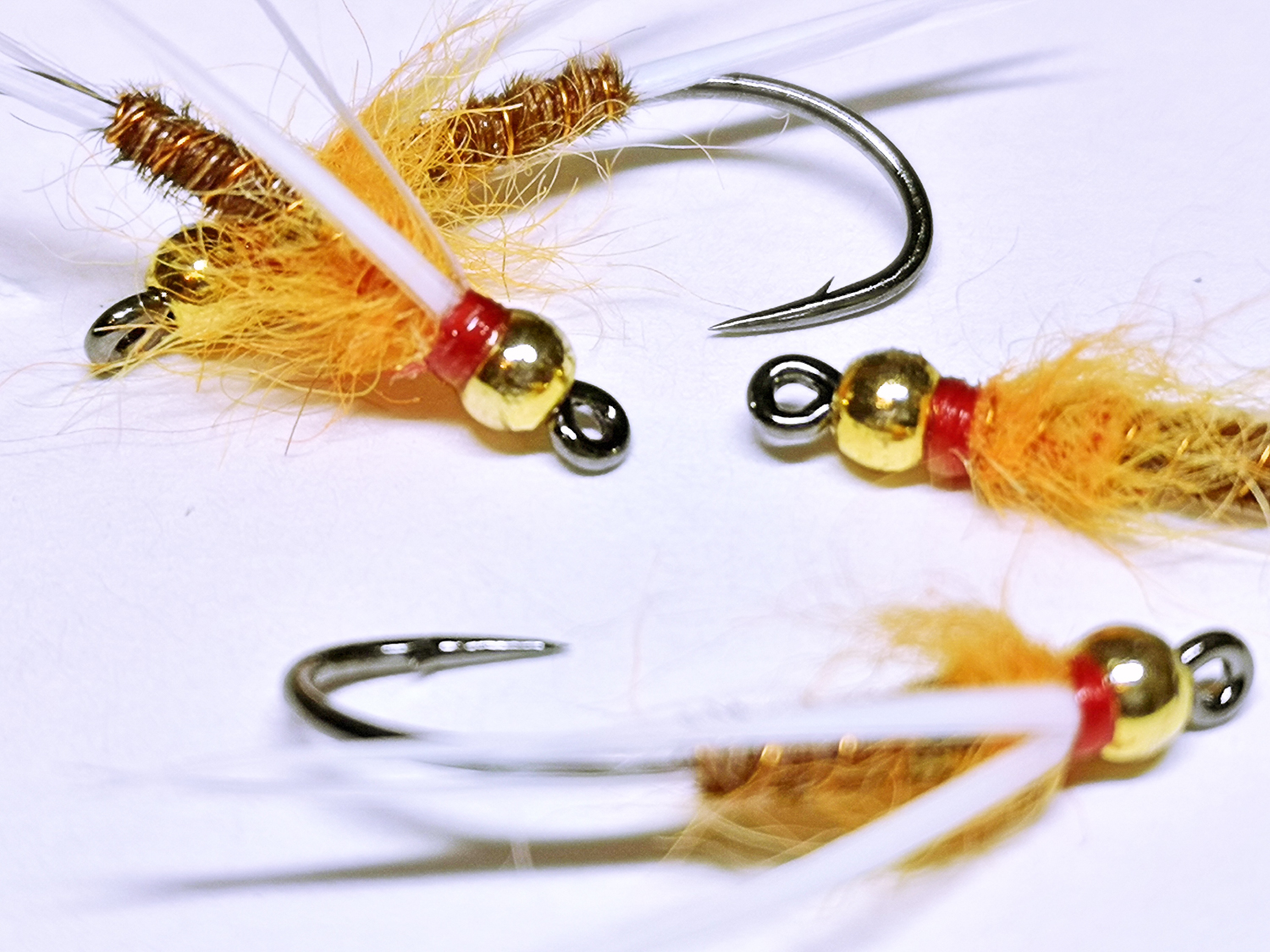 When and why did you take up fly fishing and fly tying? 
l took up Fly fishing at the young age of about 10, as it's been around in our family for as long as l can remember.
l decided to teach myself fly tying and get as much information from friends and books, way before thinking of social media. I can remember that before I got my first vice from my wife Lynn – l would take a cork from a wine bottle and stick my hook in it and tie as best l could. It didn't always go as planned. Before that l always brought my flies from local shops and online.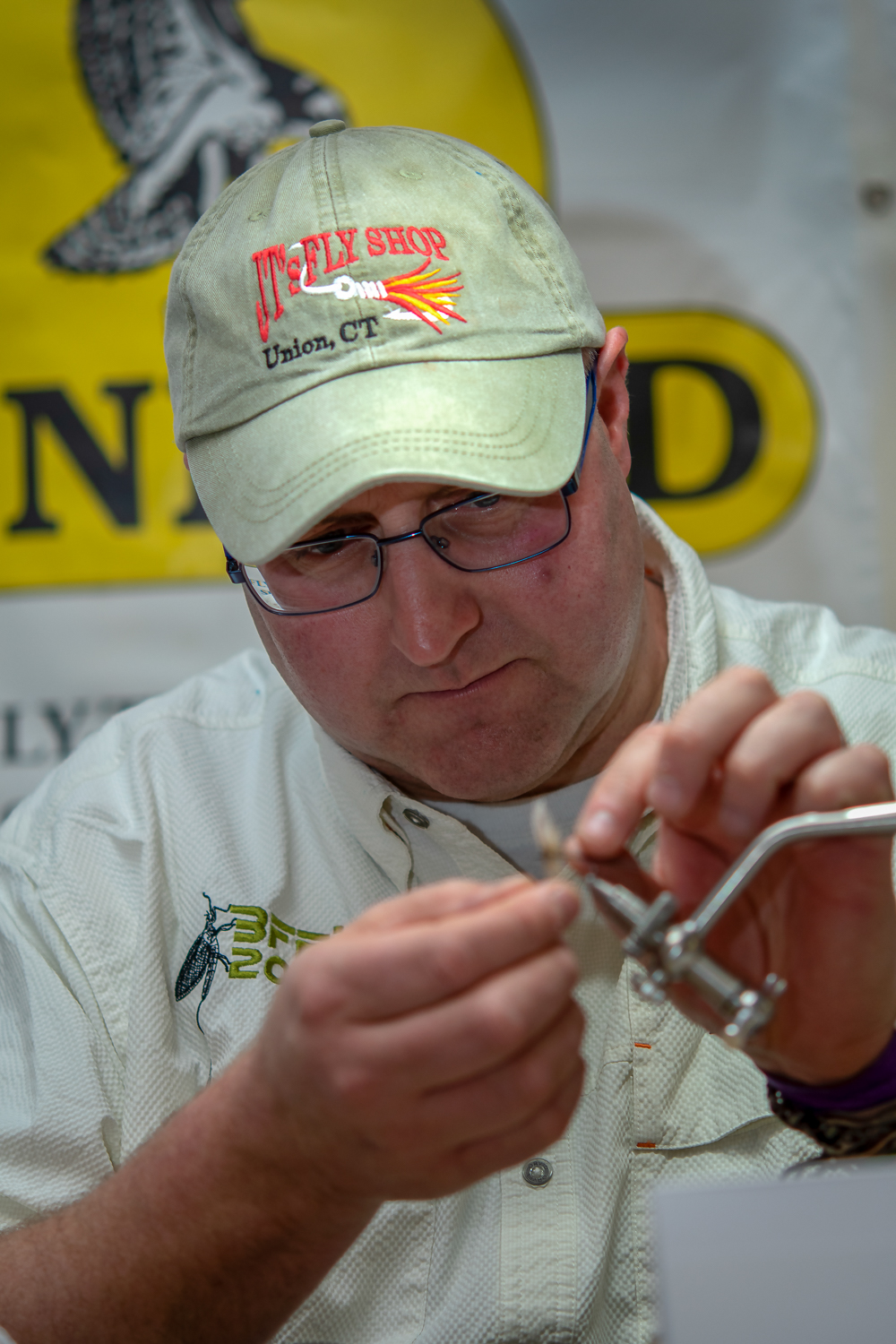 What is your main interest in tying and fishing? What type of flies? Type of fishing?
I'm open to anything, really. l couldn't sit down at the vice and say l only concentrate on one particular pattern type. If out on the Seatrout, l will focus on large wets with or without a stinger depending on the state of the river. On warm nights, l love using a surface lure, mostly tied with foam. Getting that big splashy take in the darkness is a thrill.
With my Sea Trout patterns I use blues, blacks and clarets colours in Furs &Feathers. Then using odd bits of Silver tinsel or cheeky UV in the wing or used as the main body on the hook shank.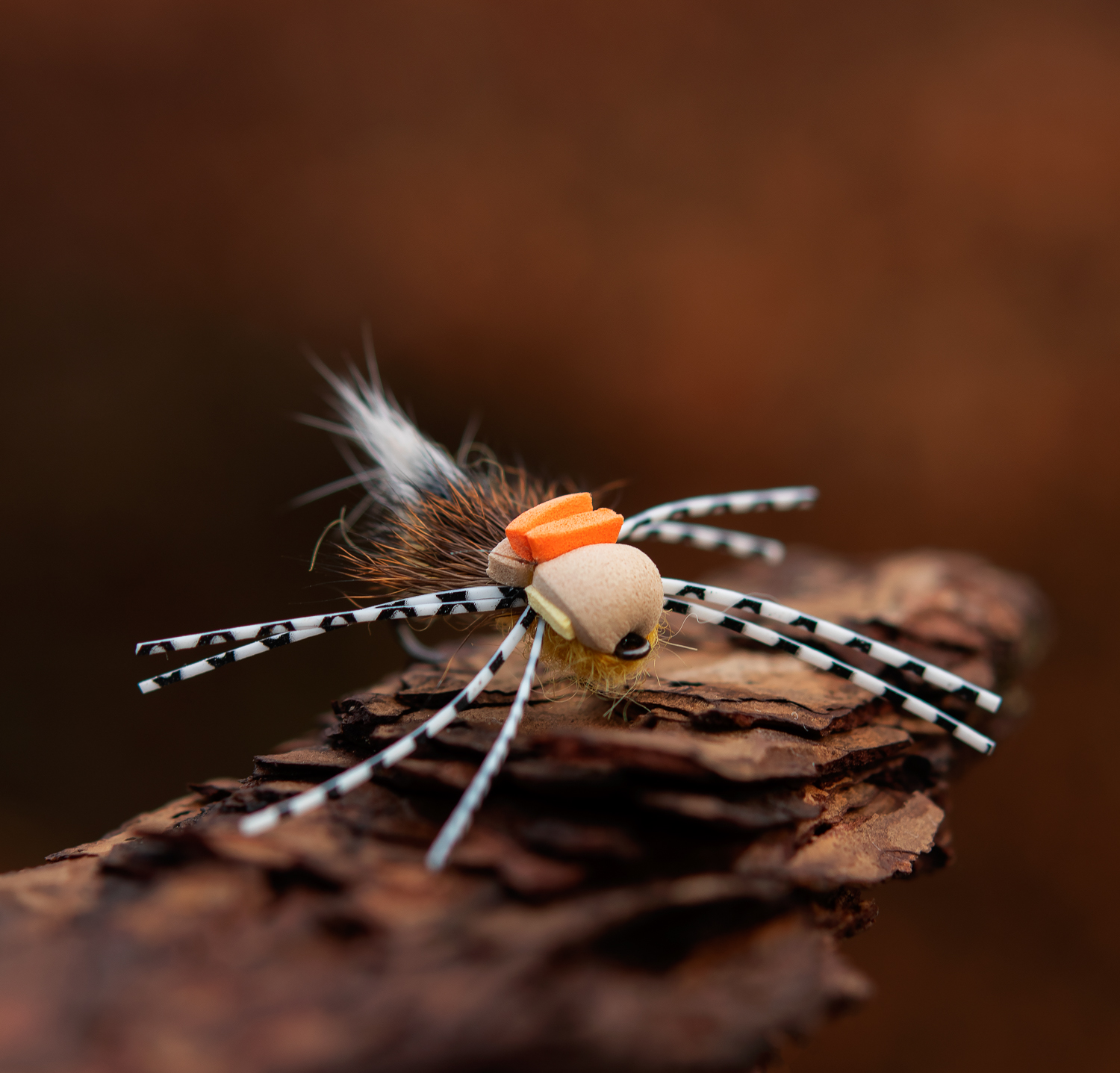 Apart from my love of Sea Trout, l also love tying dry flies and nymph patterns for the brown trout on the rivers as well as the commercial waters for rainbows, browns and many other species. l just love being able to experiment with different patterns and tweaking them as l wish.
Who inspired or inspire you – past or/and contemporary masters or friends?
My inspiration comes from family and friends. I can't name them all, but they know who they are. But l must hold a burning torch for my darling wife Lynn and step daughter Evie, who have put up with me coming home from late nights or the early hours after fishing. Lynn actually has taken some of the pictures for this blog as well. My brother Mike also plays a big part as we have had many exciting nights on the Sea Trout side of things, as well as just fishing for the browns. He got me into Sea Trout fishing years ago.
For me it's about meeting new people in this sport. Sharing stories and ideas – and loving every fishing adventure I go on.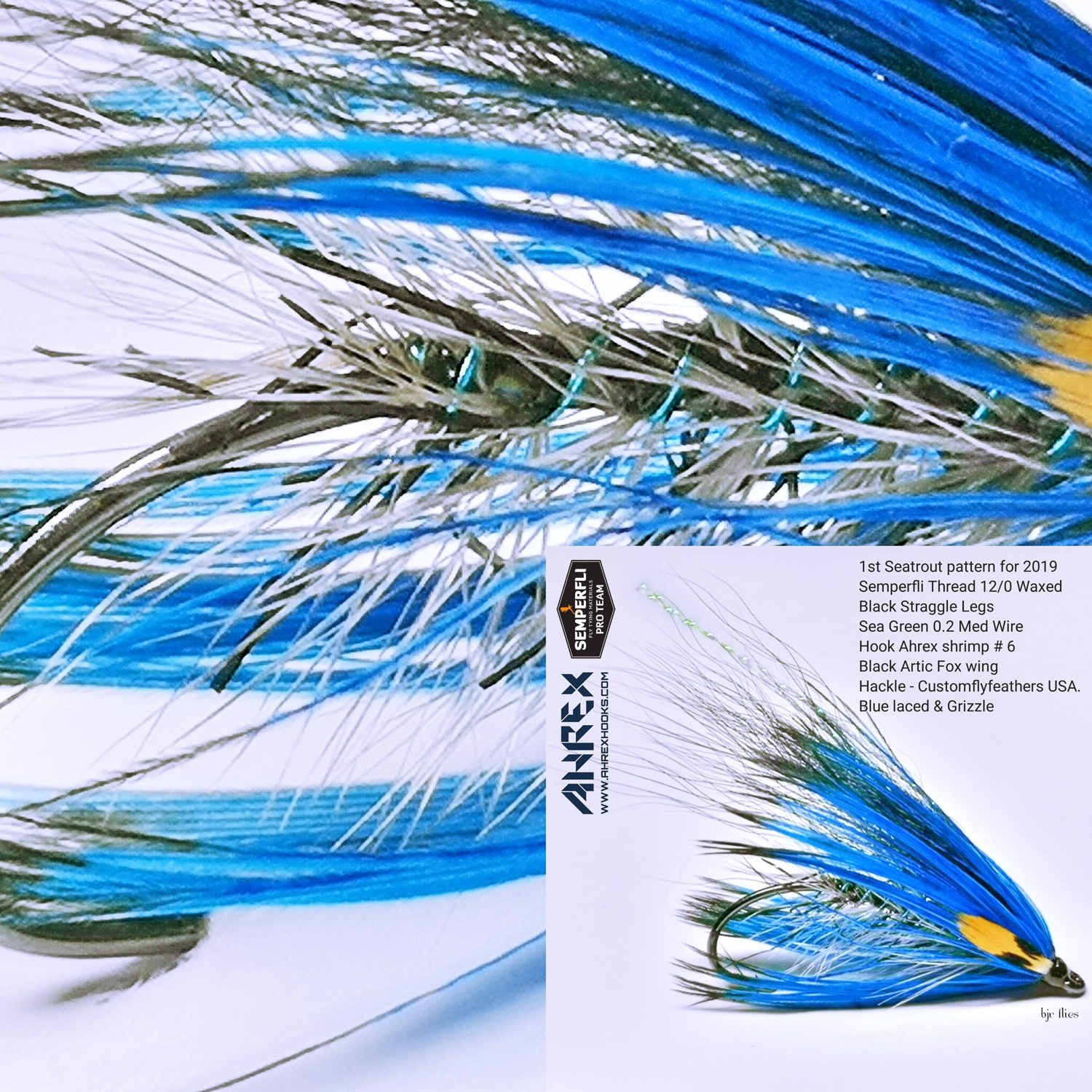 Where can people find more about you and your flies?
I first set up a website www.bjrflies.com a few years ago. For information purposes and showing others my love and passion for fly fishing and tying.  My family and friends tell me it's more of an obsession, though. After setting up the website l then wanted to reach out more to others in this sport, so l decided to set up some different pages on Facebook.
My pages are:
Web: www.bjrflies.com
Instagram – ratcliff.brian
FaceBook:
AHREX HOOKS personal blog – FB
TIGHTLINES across the world -FB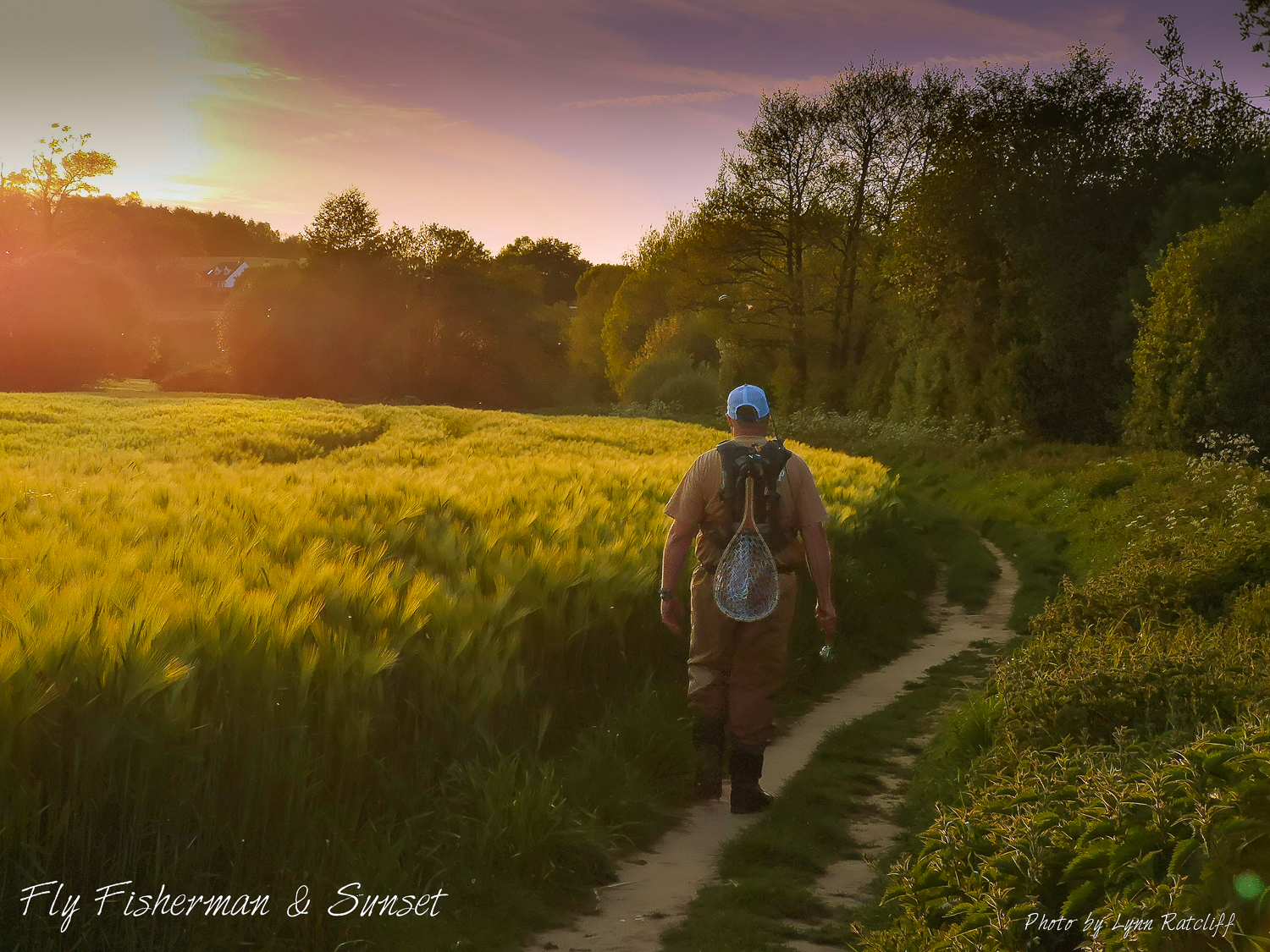 Have a nice weekend :0)
Michael