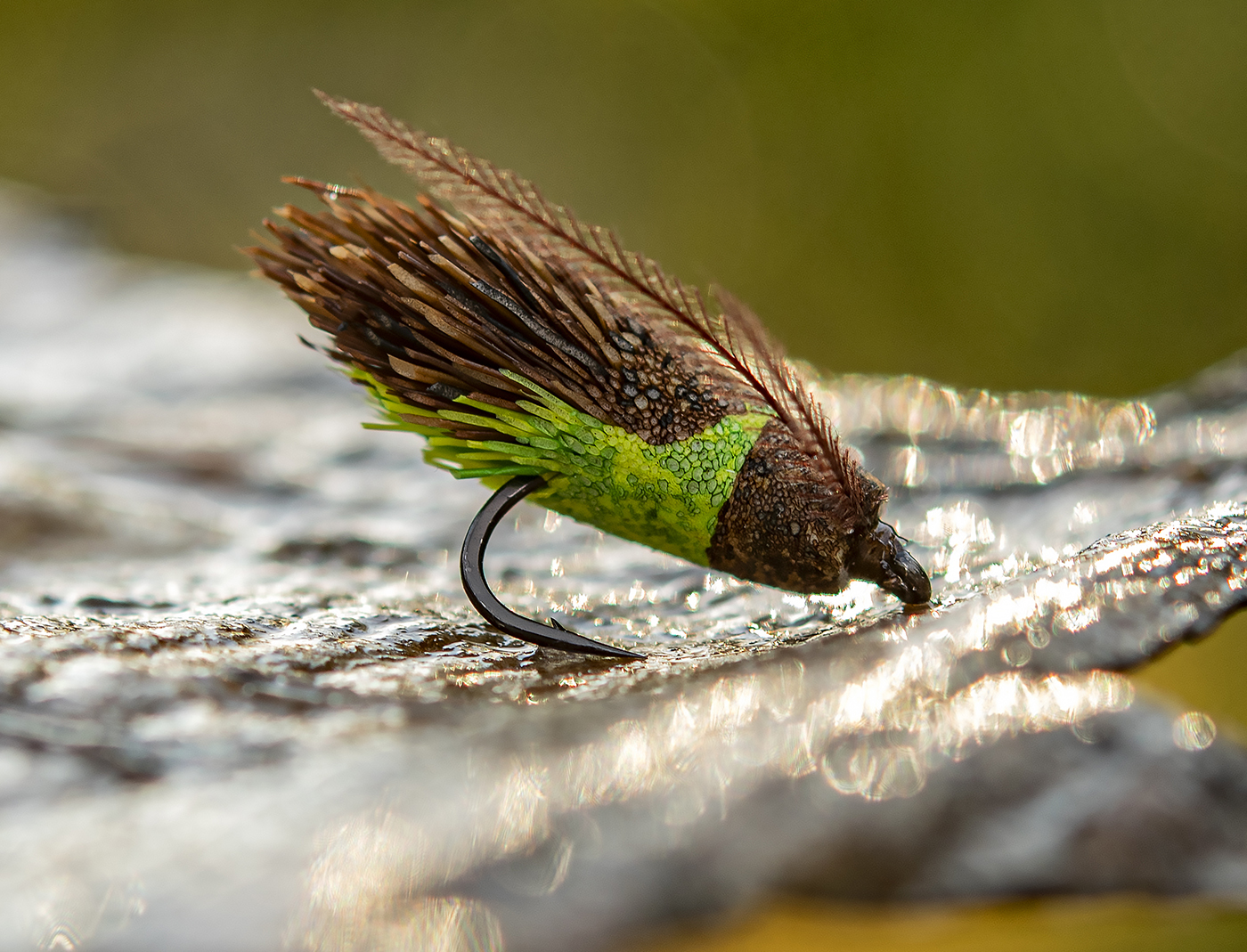 You may have spotted these news on Facebook and Instagram already. If not – today is the official release of a new dry fly hook in the FW-series: the 504/505 Short Shank Dry Fly Hook.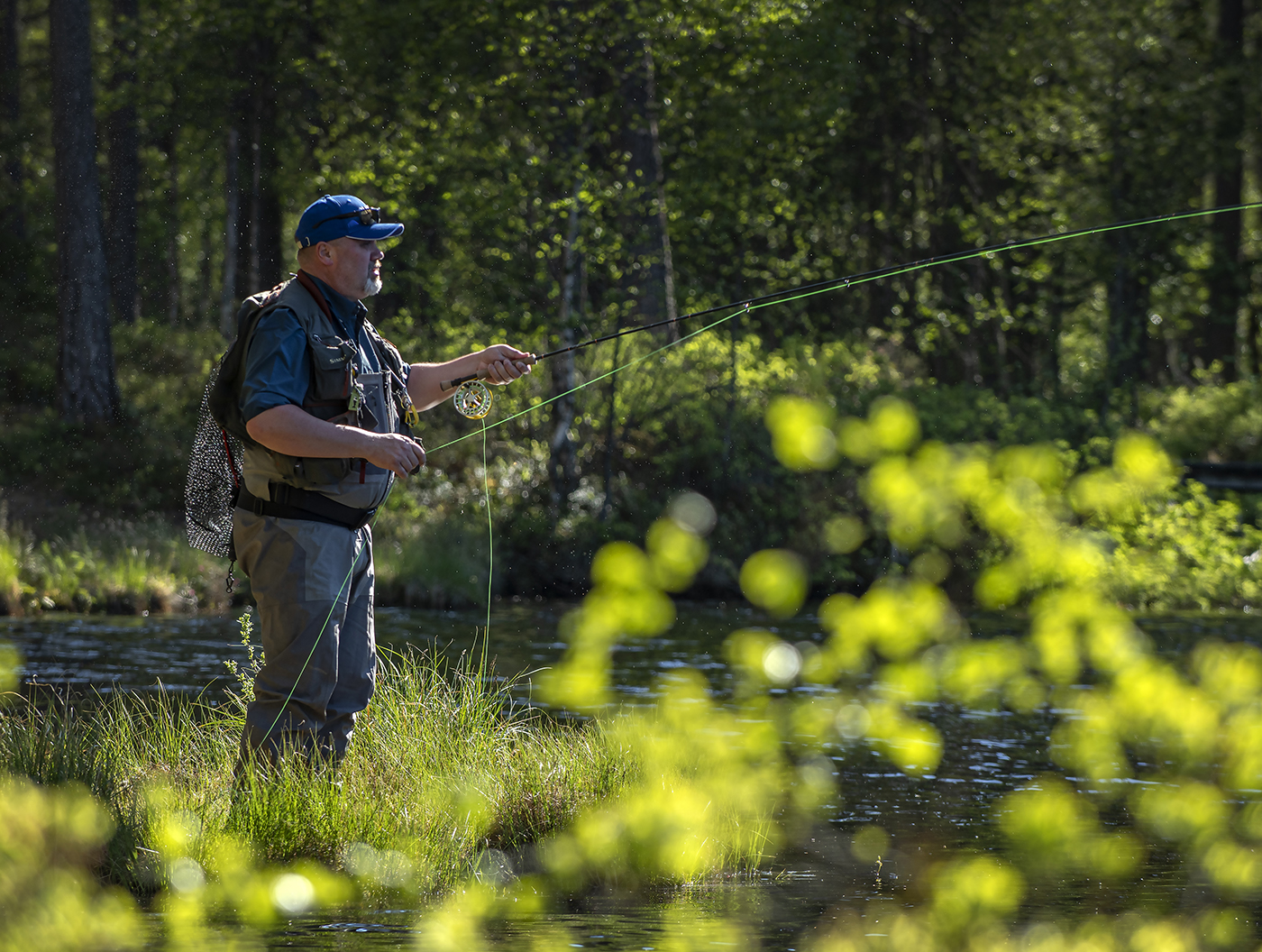 As the sharp readers will have guessed, because we so cleverly named the hook, it's a straight shank dry fly hook with a shorter shank than for instance the 500/501 and 502/503. The wire thickness pr. hook size corresponds with the 500/501, in case you're familiar with those. This means it's quite a strong hook, yet light enough to float easily. The hook is available from size 8 to size 18.

Ahrex FW504 Short Shank Dry Fly/Ahrex FW505 Short Shank Dry Fly: The key points to this hooks are short shank, open gape, ever so slightly up-turned point, down-eye and of course available in both barbed and barbless versions.
The hook is the obvious choice of course if you need a shorter shank, which can be relevant on a number of different imitations and tying styles. Extended body flies often look good and fish well on a short shank hook and I for one am really looking forward to tying some classic North Country spiders on the new FW504/505. The hook is designed with a down-eye making it excellent for parachutes as well.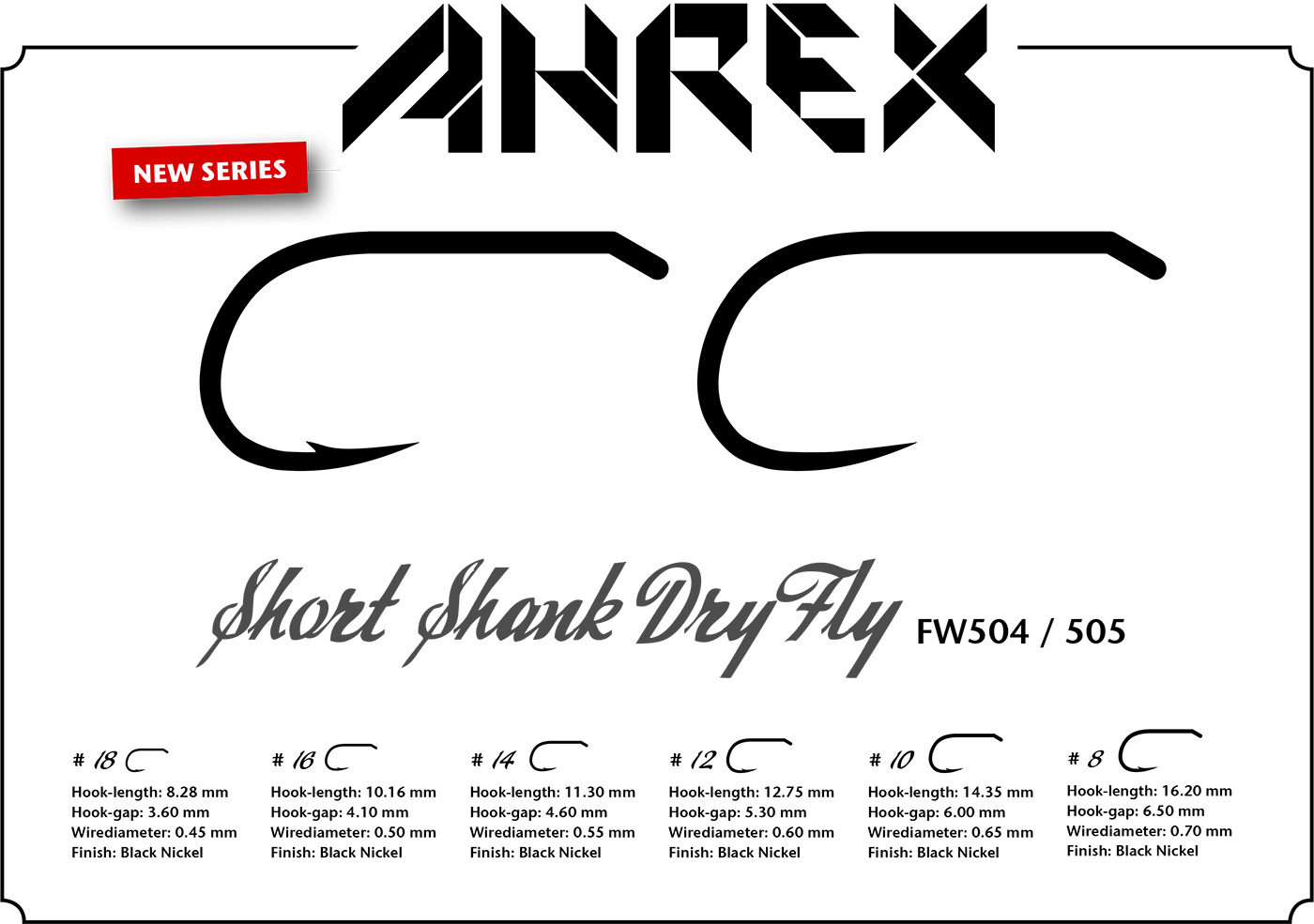 The hook is in stock at the Ahrex HQ and already on its way to the dealers as this goes live, so if you're curious, you should be able to see the hook at your favourite Ahrex-dealer within a few days.
We hope you like it. We're very happy with it, and so was Kim Mäki from Finland, when we sent some of the prototypes to him. Feast your eyes on these fantastic variations of the Ismo Puppan, where Kim Mäki shows off his off-worldly fly tying skills.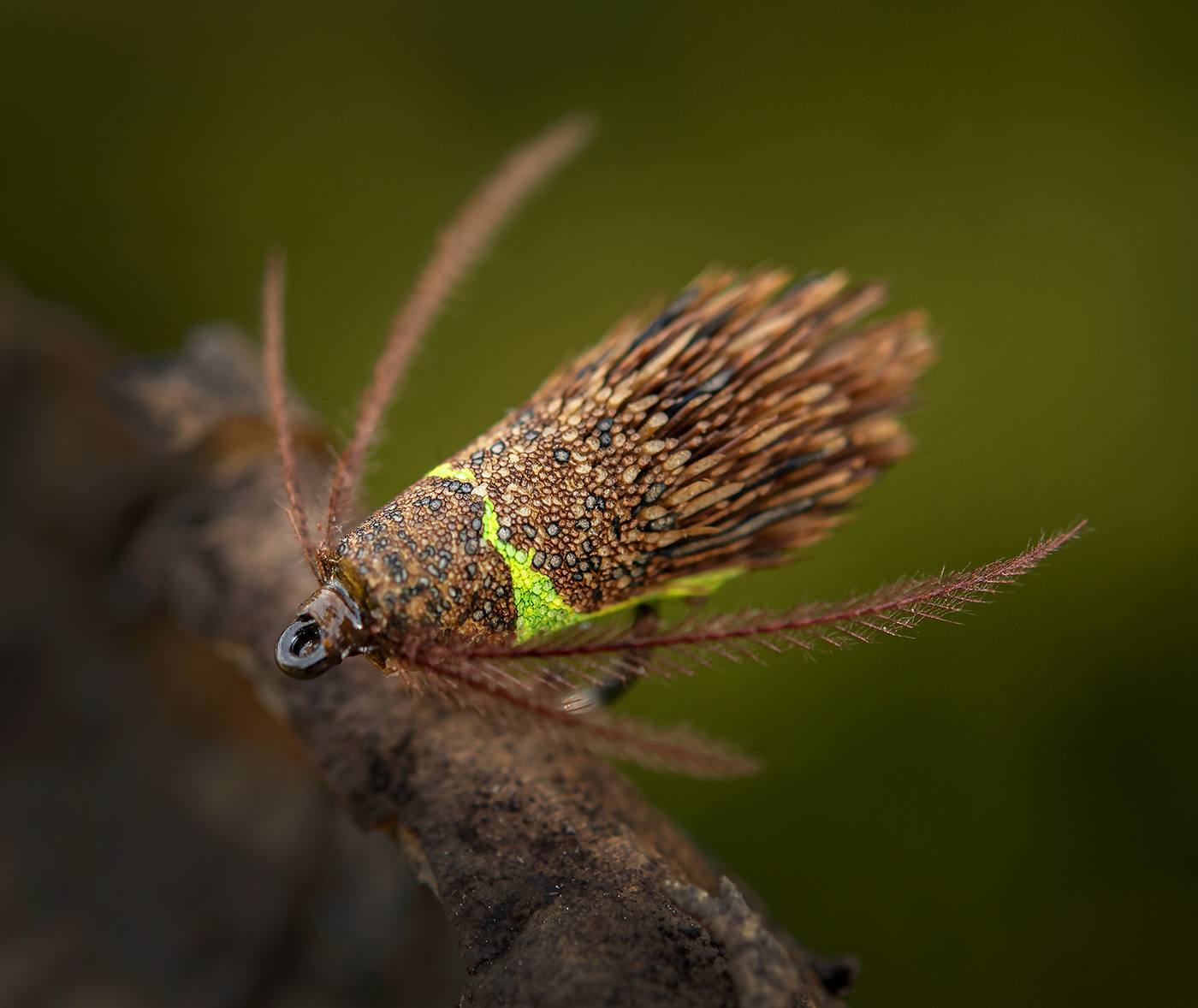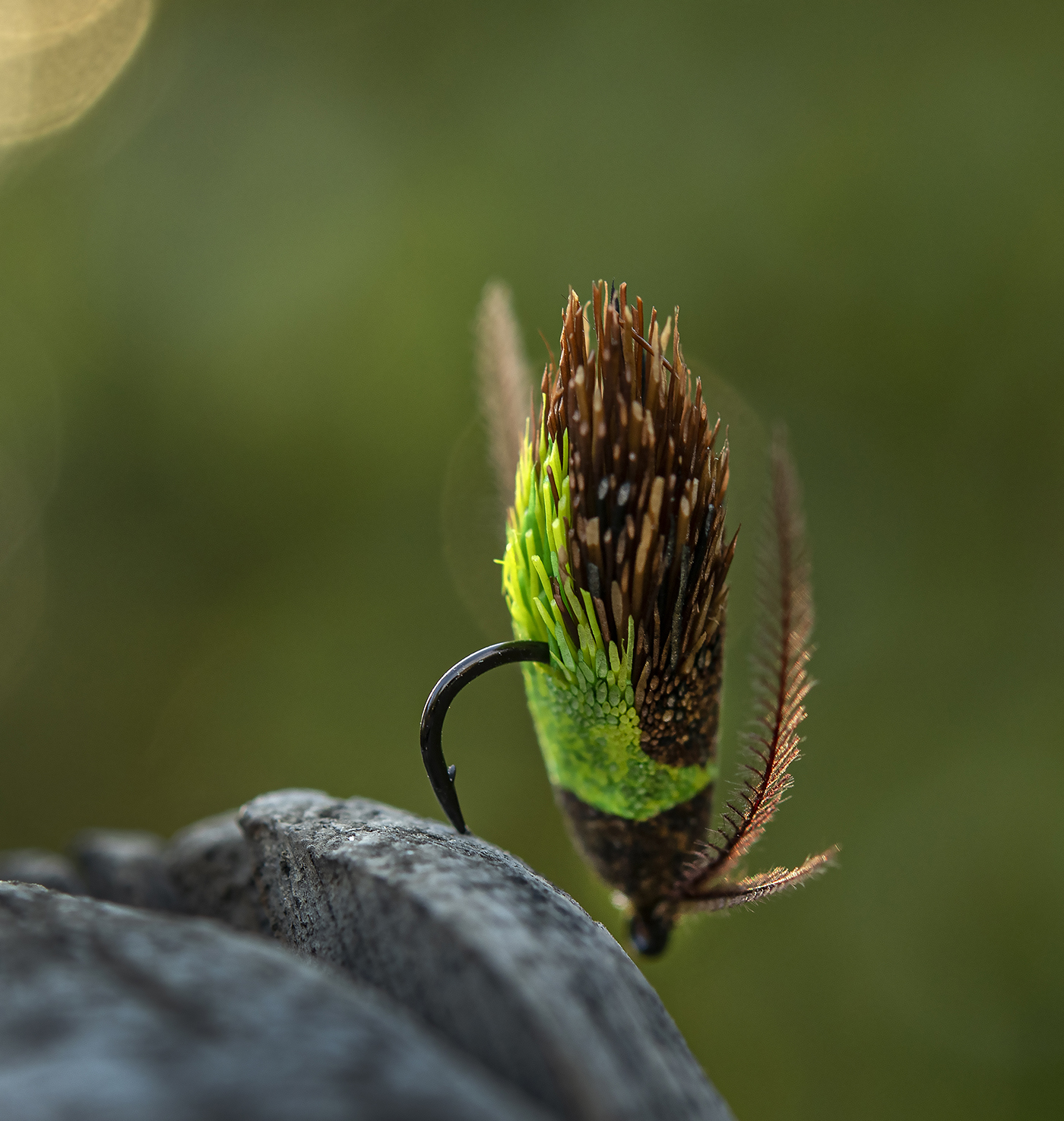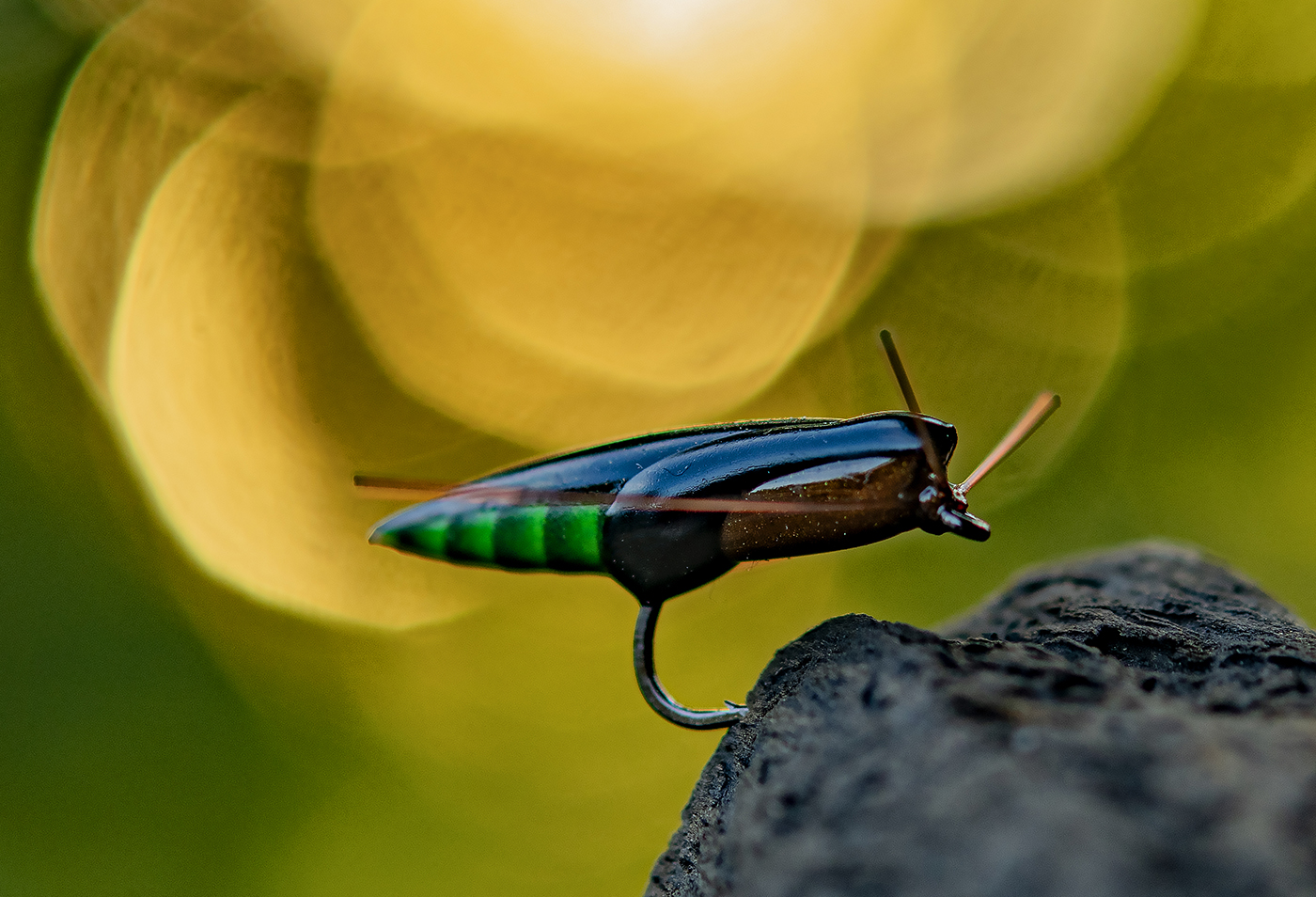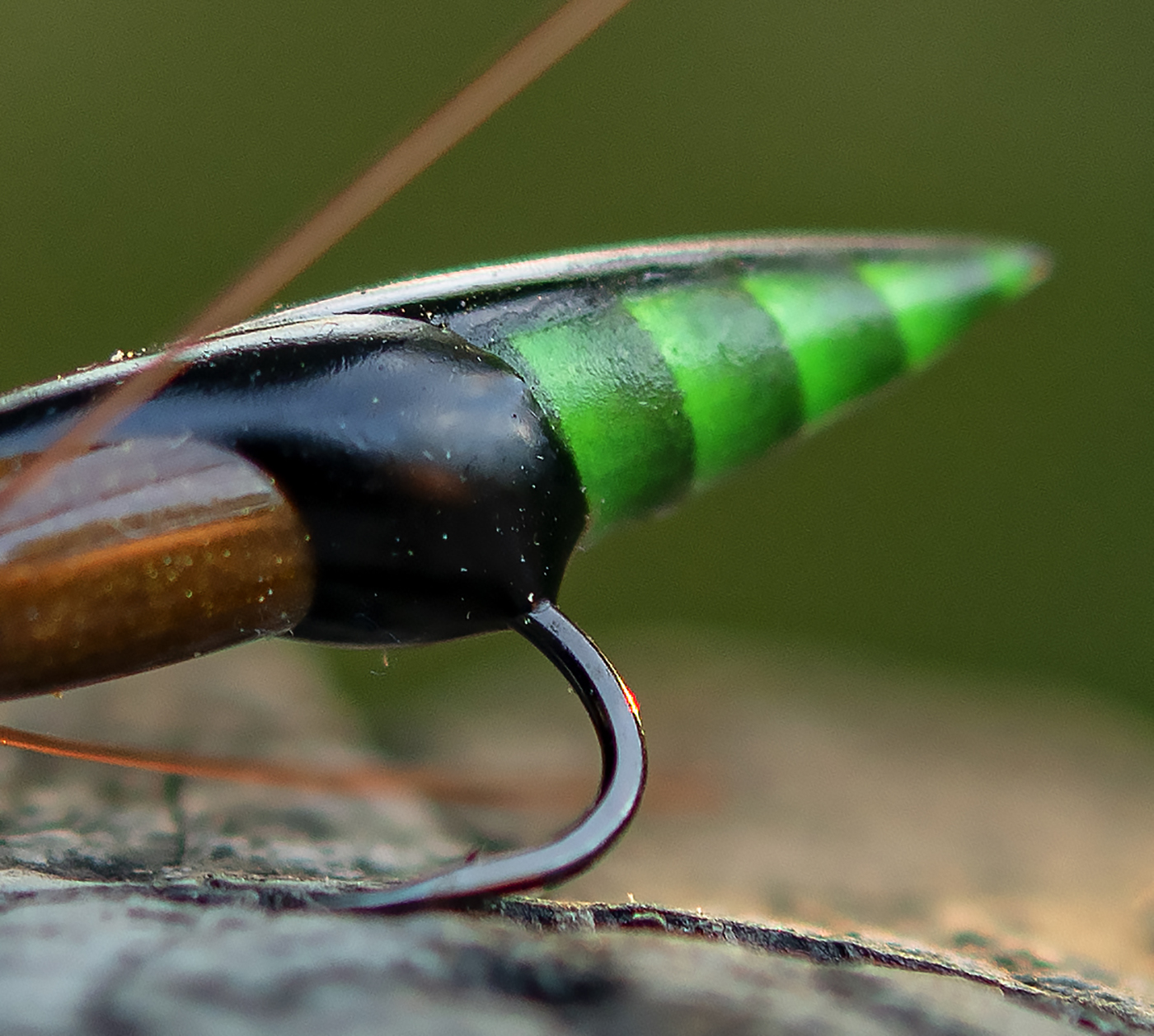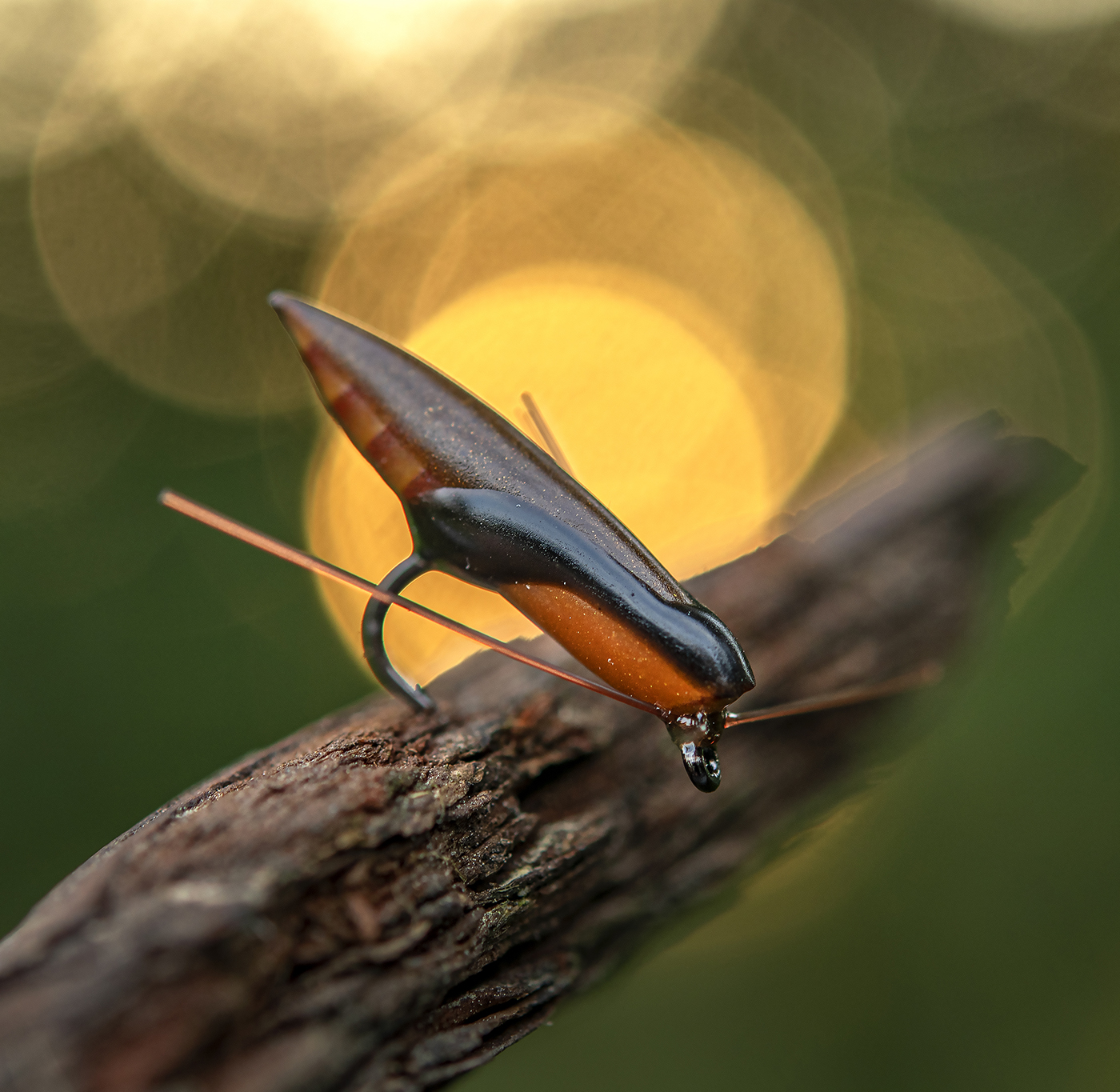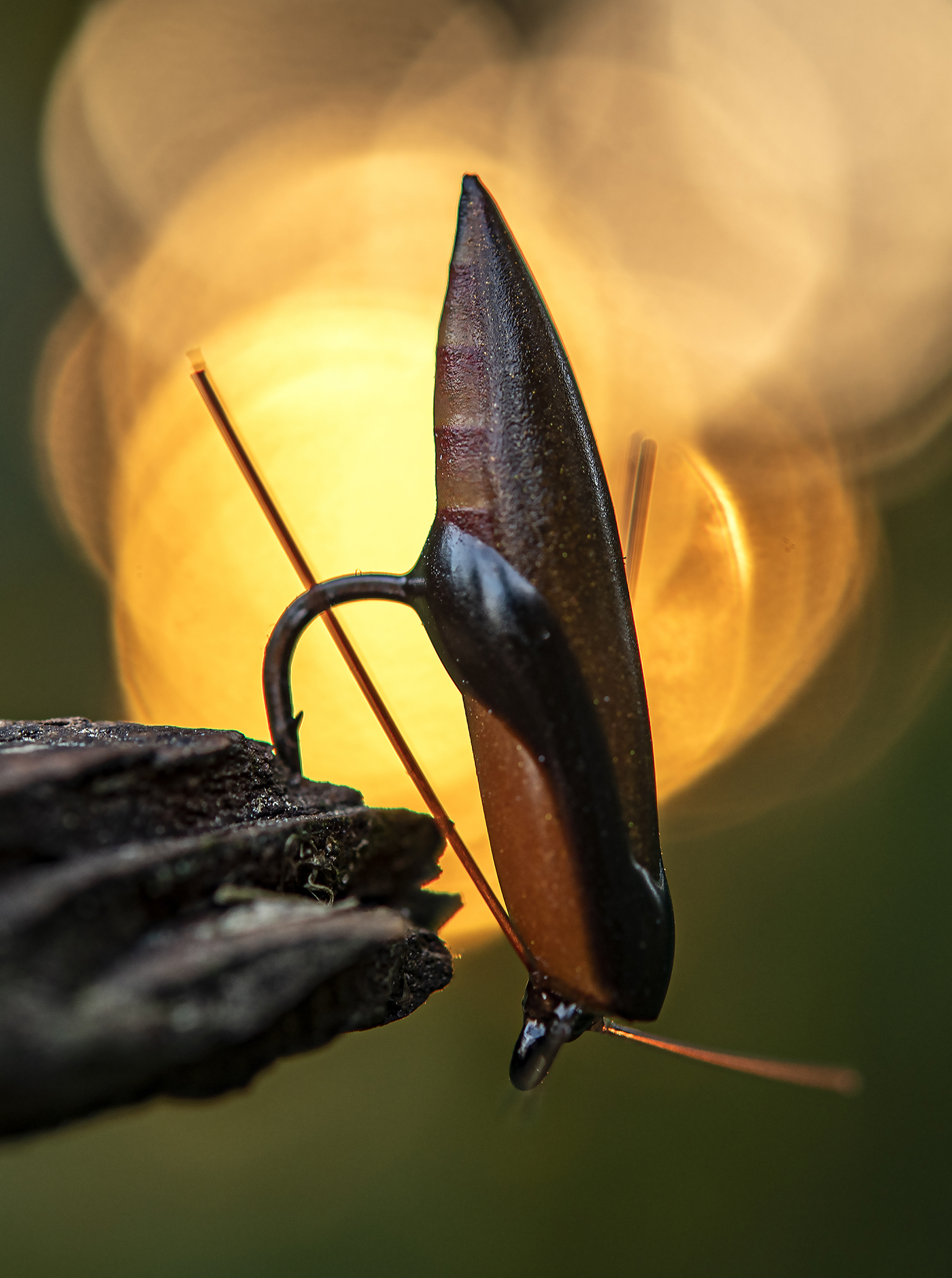 ---
You can see more of Kims amazing tyingskills on Instagram.