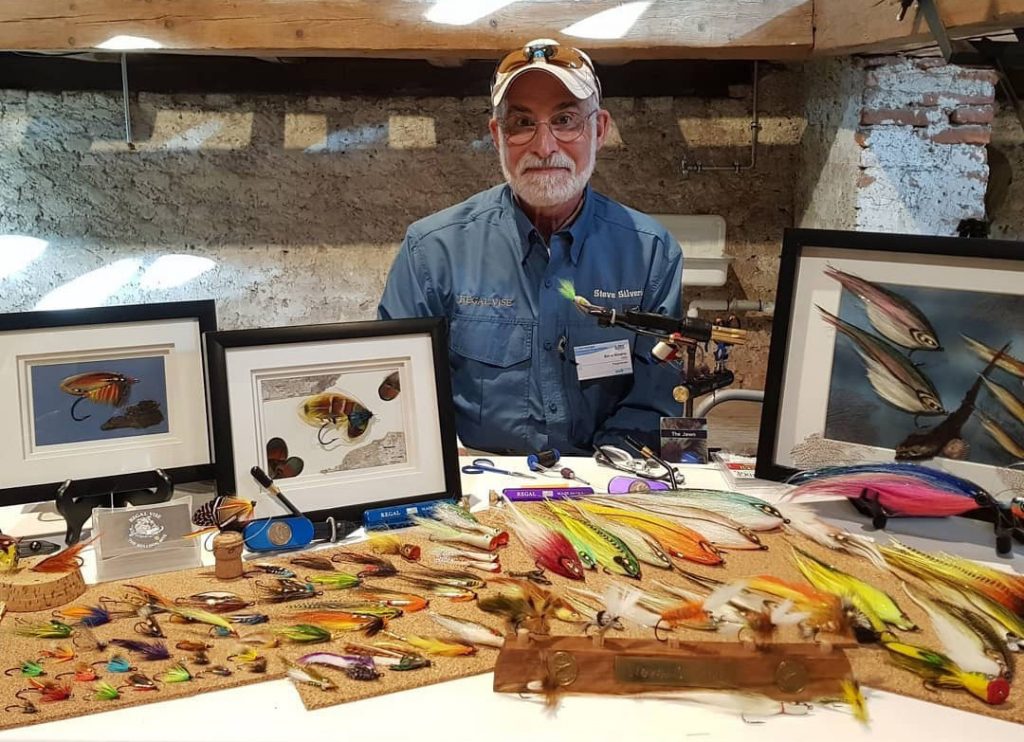 The next in the small series of presentation of the core personnel at Ahrex, is Steve Silverio. Steve is a well known fly fisher and fly tier in the United States and may might also have met him at some of the larger fly fairs on the European continent.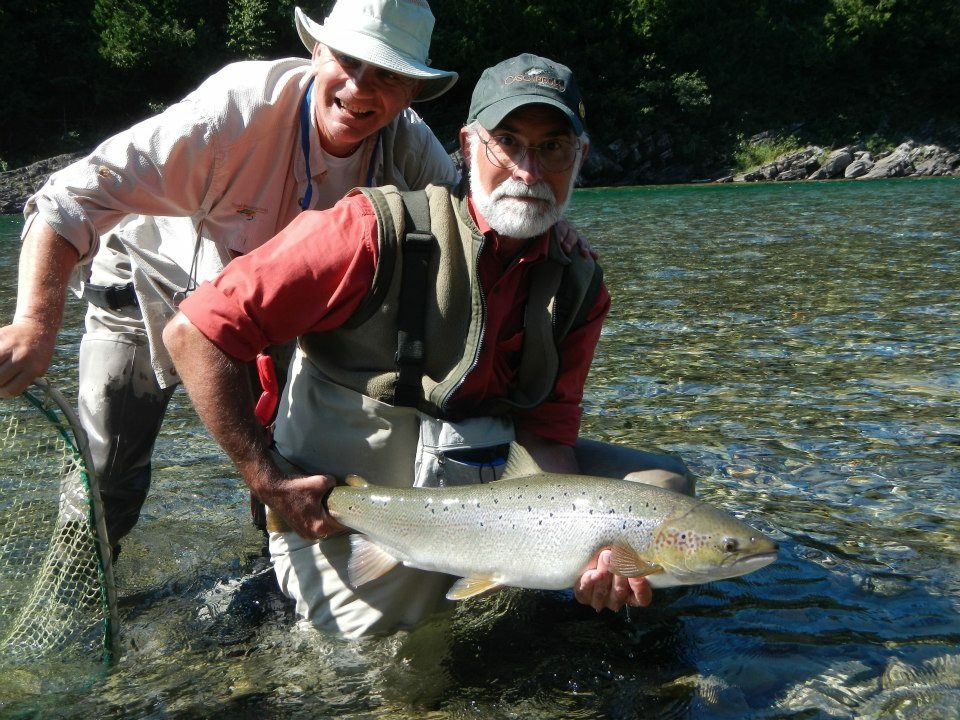 Steve is a busy man (at the ripe old age of 70, as he himself puts it) and is working on several projects. At Ahrex, Steve is first and foremost helping us promote Ahrex Hooks in the United States. He was an integral part of the design and release of our HR 418 WD Bomber Hook. While Steve's main focus for many years has been tying and developing bait fish patterns, primarily for stripers and bass, he has a deep interest in the Bomber-style dry fly for salmon. It was, of course, this interest that was essential in the design of the HR 418. I personally enjoy my communications with Steve. It seems we share a common passion for the history of flies and fly fishing, both the old ones and the newer ones. Steve is very adamant in giving credit where credit is due, which is one of the reasons the HR 418 has the "WD" in the name. WD for Warren Duncan who was famous for many of his flies, but perhaps most for the Bombers he tied.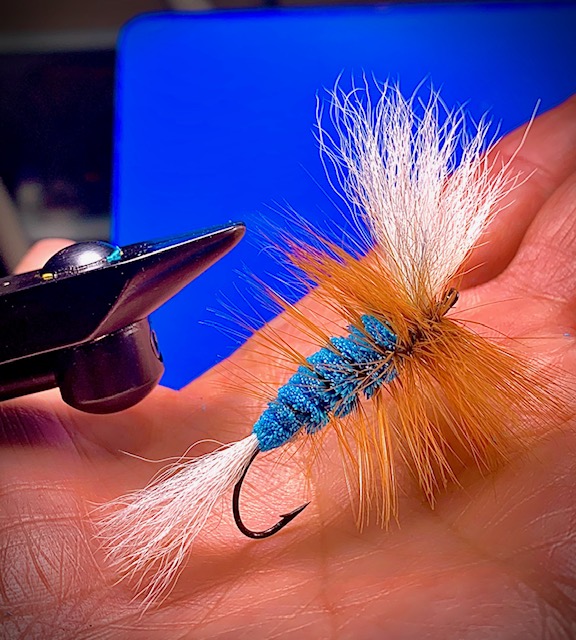 A perfectly tied Quebecois style Bomber by Steve Silverio on the HR418 WD Bomber.
Steve's professional background was first as a greenhouse manager on several estates and later on, he began working at his father in law's aluminium window factory. Here he filled several positions, as some do in smaller companies. The job brought with it an insight into metals, tensile strengths, anodising, extrusion, machining and mechanical drawing. All experiences that he has put to good use working with Regal Engineering on new vises and new accessories.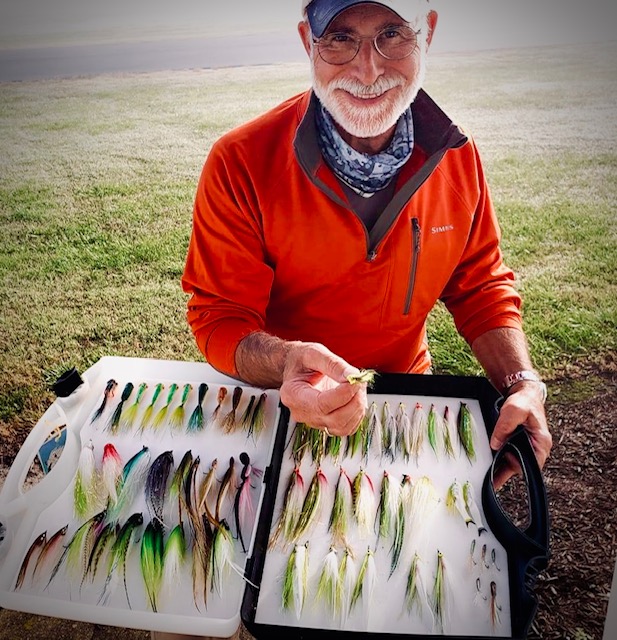 Now thats what I call a fly-box…
Like so many others, Steve's interest in fly fishing began with an article, then placing all of his father's flies in trees on a nearby stream. When asking for more flies, Steve's father told him he'd better become a fly tier if he wanted to fly fish. If you've seen Steve's bait fish patterns and bomber-flies (all showcasing his veneration for natural materials) we can all be happy that Steve followed his father's advice. His interest in the art and craft of tying flies have earned him many accolades, but one stands out. In 2017 Steve was awarded the Claudio D'Angelo Award at Castel di Sangro, in Abruzzo (Italy). The award was enough to be proud of, but Steve's parents were both born in the Abruzzo Region, which of course made the award even more special to him.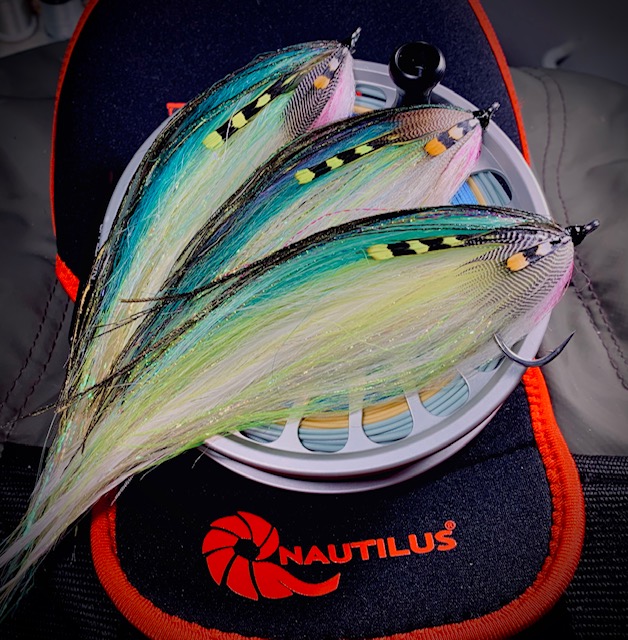 Traditional tied big saltwater streamers with natural materials and just a few synthetics.
Steve attends fly fairs, teaches fly tying, writes articles, does demonstrations at shops, develops new gear for Regal and I'm certain he's got another idea or two up his sleeve for new Ahrex Hooks. And right now he's helping Trey Combs compile a chapter on the Bomber-style flies for an upcoming steelhead book. And he still finds time to answer emails from us within hours, despite the time difference. I'm not sure he ever sleeps.
When I asked Steve for some notes for this blog, he began with saying that he was fortunate to have met Morten and Søren at IFTD. I think I speak for all at Ahrex when I say that we might have been the more fortunate.