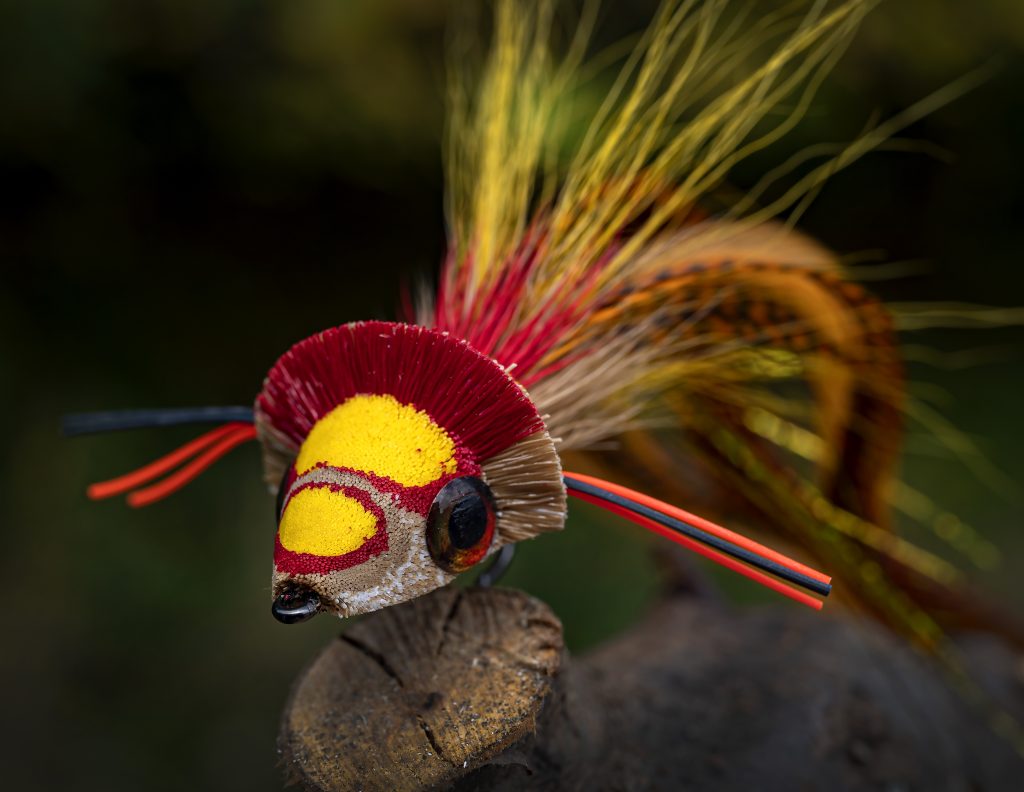 Did you catch our recently published video with Andreas Andersson? It's a very detailed instruction on how to tie the famous fly, the Dahlberg Diver. You can tie the fly however detailed you want, but I think it's safe to say that Andreas' instruction is among the best and most detailed you can find on YouTube. There's no need to go into as much detail as Andreas does. Andreas is also among the best with deer hair, so I think it's also safe to say that no matter how detailed you want to tie your fly, there's a lot to learn.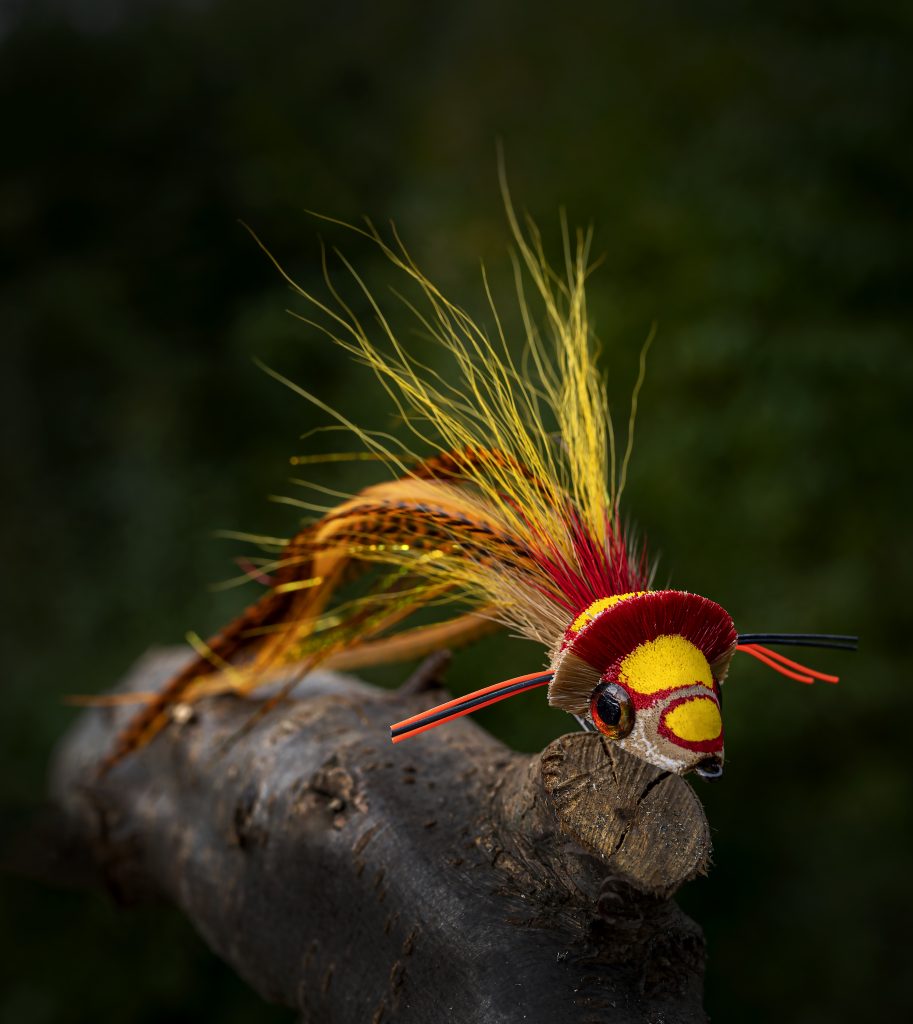 Andreas goes into every detail on how to tie the pattern and not least how to make a durable one, because it is a time consuming fly no matter what.
This fly was, as the name indicates, created by Larry Dahlberg in the 1970s. Larry Dahlberg is a pioneer in fly design, and, ask as far as I know, also was the one to introduce FlashABouu to the fly tying and fly fishing world. I would say that was and is one of the most important changes in fly tying in recent history.
The Dahlberg Diver took inspiration from a busy lure, effective enough that Larry Dahlberg actually tied the Dahlberg diver to put the same action capabilities into a fly as he saw in a lure. One could say that it's a lure imitation as much as an imitation on any prey that roams around in the surfacce. The bottom line is that is is an extremely effective fly, primarily capable of the diving-and-rising-back-up-action that characterises the fly.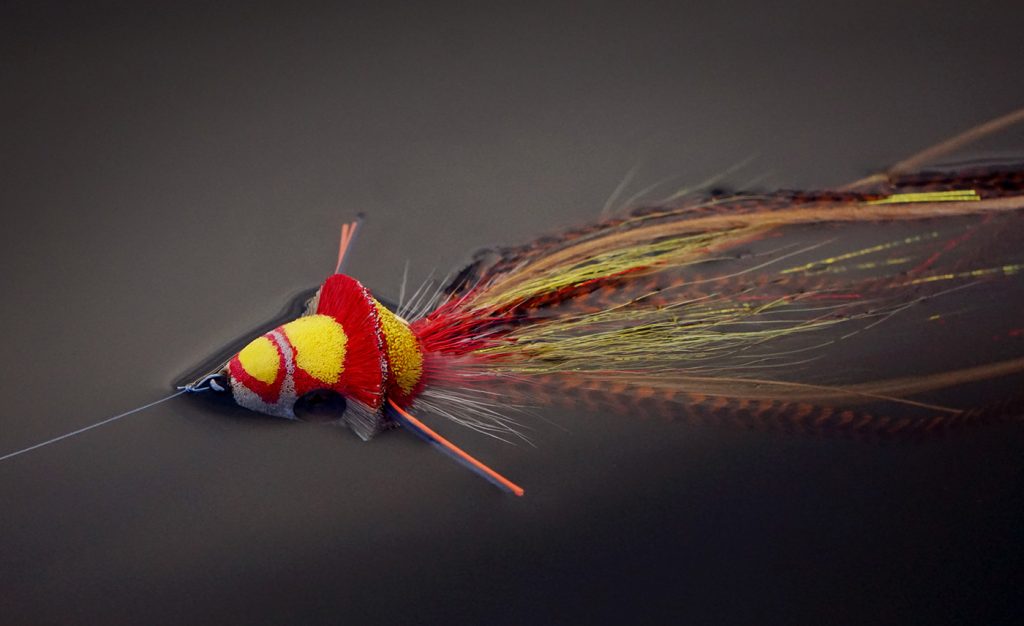 The end of the story is that no matter what the fly imitates, maybe a frog – maybe nothing – the actin clearly triggers predatory fish to strike in spectacular fashion. While most popular in freshwater environments, surface fishing in the salt for sea trout in Denmark is becoming increasing popular. It works, it's effective and there's no doubt that a Dhalberg Diver is as effective as any other surface fly. Maybe I should talk Andreas into tying me a handful of small, inch-long versions?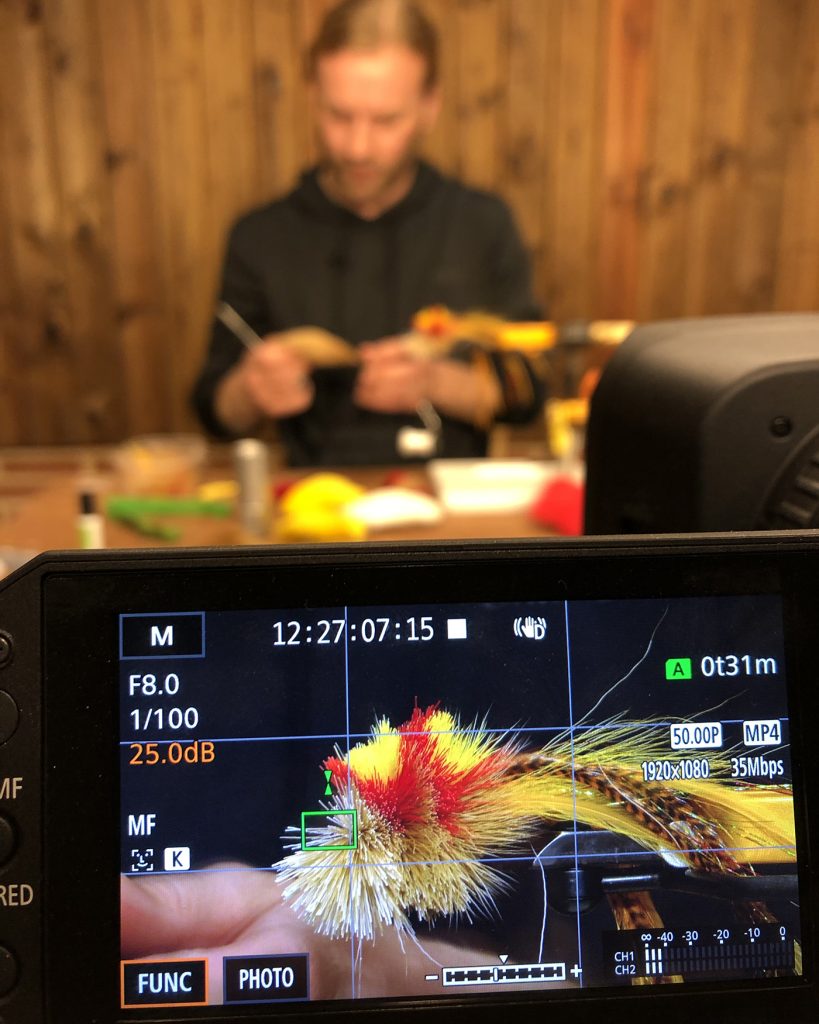 If you're interested in learning how to tie the Dahlberg Diver, take a look a Andreas – it's as good as it gets. And be in mind that we have instructional videos on our channel on how to tie virtually any type of fly.