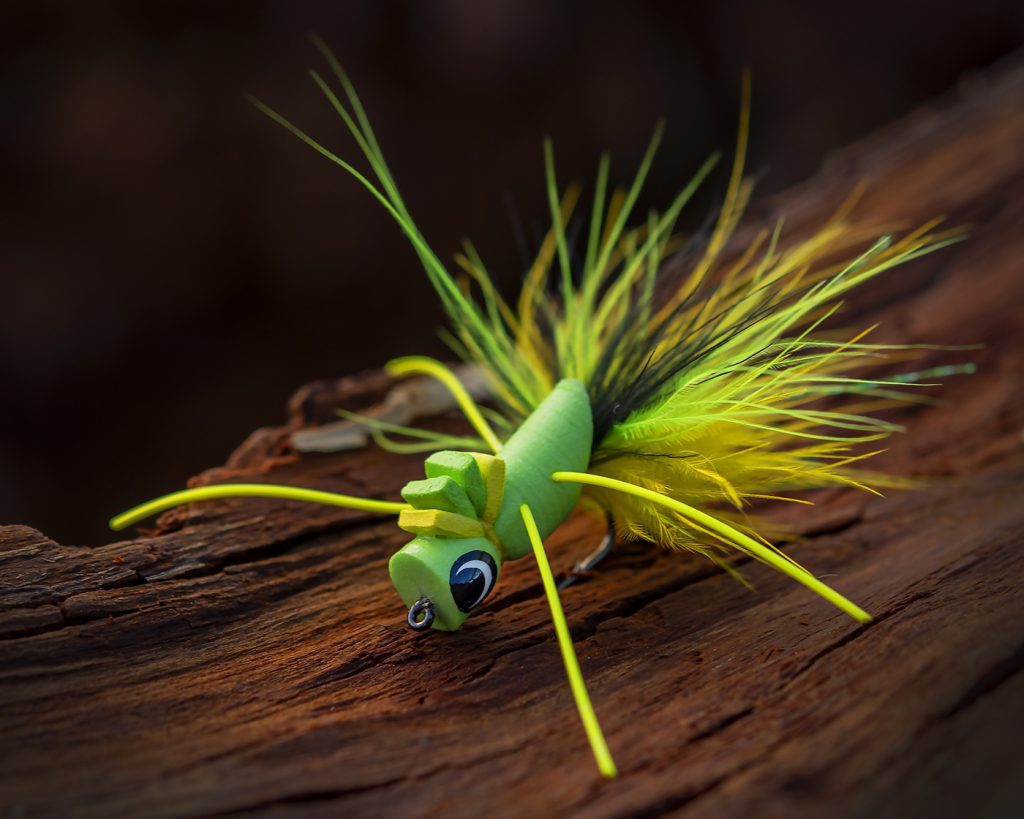 We have just passed Christmas and started the new year when a package arrived at the office – a nicely decorated package box containing a belated Christmas present from the USA with contents that really impressed us. Two nice decorated boxes containing some very nice, brightly colored and especially foam flies – the famous Sam's One Bug that have been developed for bass fishing in the USA.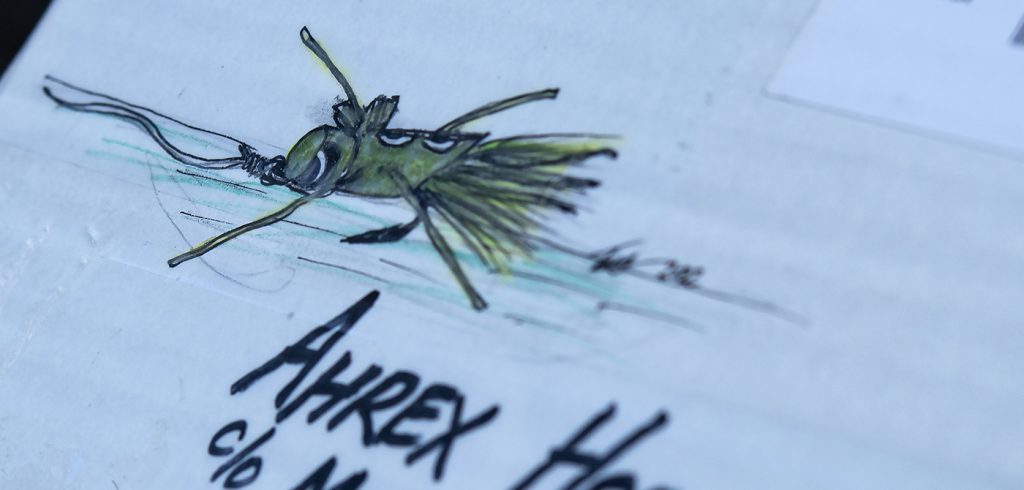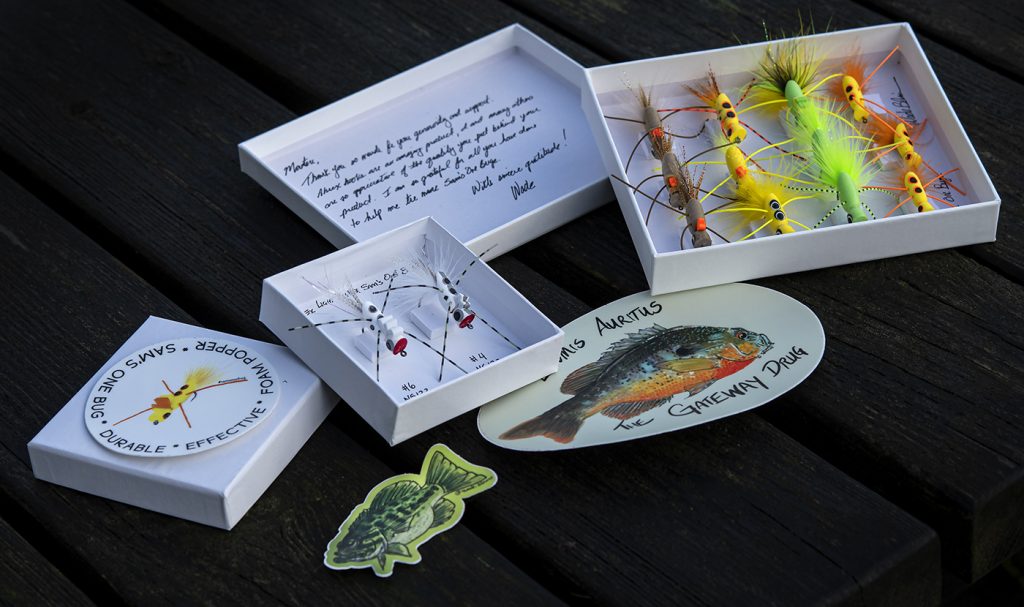 The package came from the late Craig "Sam" Blevins son Wade Blevins, who is working to continue the story of one of the most famous foam flies for bass. We'll turn the word over to Wade Blevins: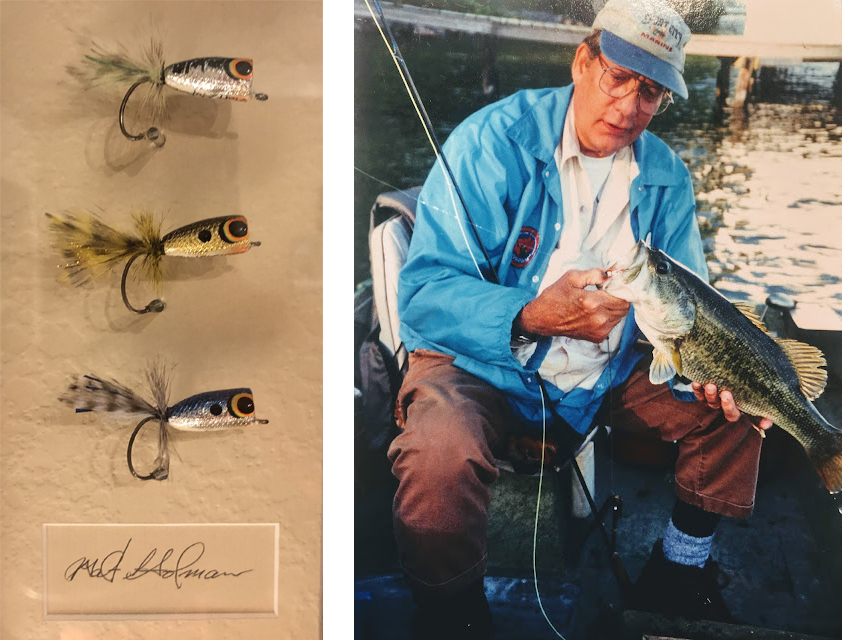 One of the most productive and durable foam poppers made for fly-fishing. Created by Craig "Sam" Blevins around 1984. Thousands have been tied and fished since the late eighties. There are many stories from all over the world with numerous species caught on the Sam's one bug. Sam's son, Wade Blevins, has continued the tradition with the Sam's One Bug 2.0. This version has a few modifications from the original, but is still as productive. Come join us as we discover more about this amazing fly!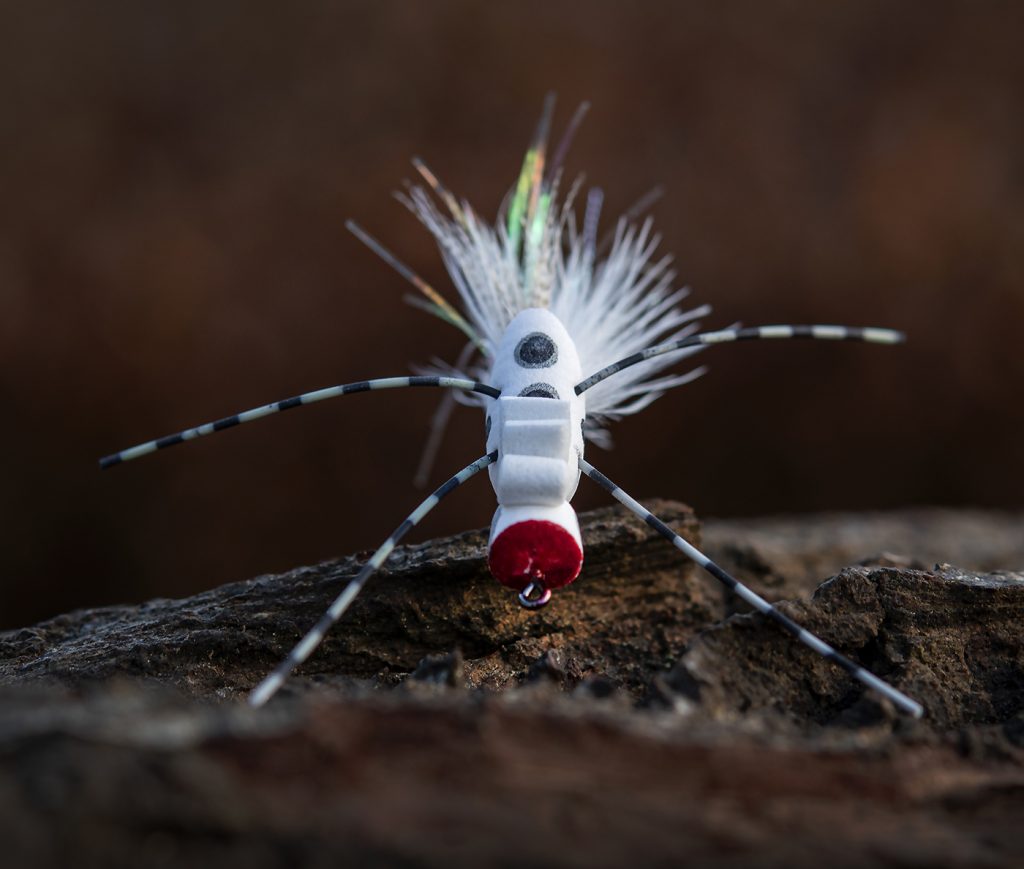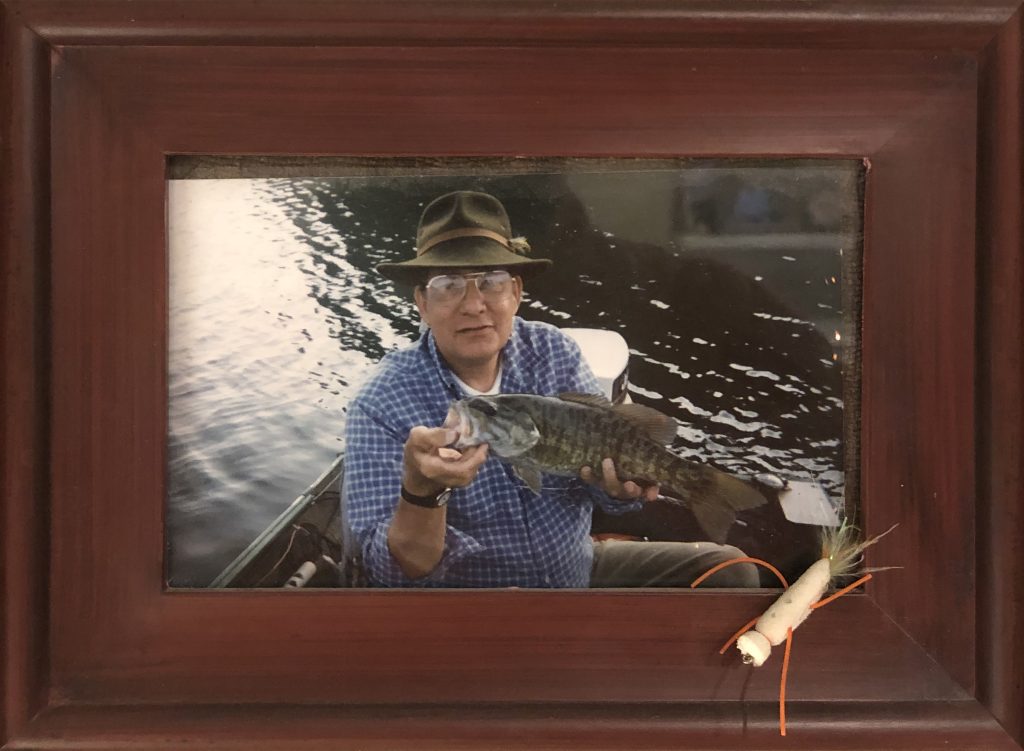 Craig "Sam" Blevins – October 14, 1942 – Ocober 19, 2005
The pictured magazine article below provides a brief explanation of how the name Sam's One Bug came about. My father Craig "Sam" Blevins described his fishing techniques along with his personal opinion on the success of the Sam's One Bug. Over the last 30 years, I have witnessed the success and durability of this fly first hand. I have caught more fish on this pattern than any other fly I have ever fished for warm water species. The article sums it up very well in my father's own words.

Page 72 of Fly Fishing and Tying Journal, Summer 2002. Article entitled Flies and Materials that create the illusion of life. Sam's One Bug and L-Eye-Bee, by Craig E. "Sam" Blevins.
"After catching a hundred-plus bream, three smallmouth, and five largemouth bass on the same fly, it was dubbed the One Bug – I needed only one bug to fish all day. The Live Body foam takes considerable amounts of abuse when fishing rocky shorelines. The foam bounces off the rocks. It does not crack or lose its finish, and it comes in a variety of fish-friendly colors. I try not to spend more time tying a fly than it takes to lose it, barring bad knots, weak tippets and tree limbs too high to reach. The One Bug is the single most productive and longest lasting fly I have ever used."
– Sam Blevins
I must agree. More to come soon with additional tying details, color patterns, and testimonials.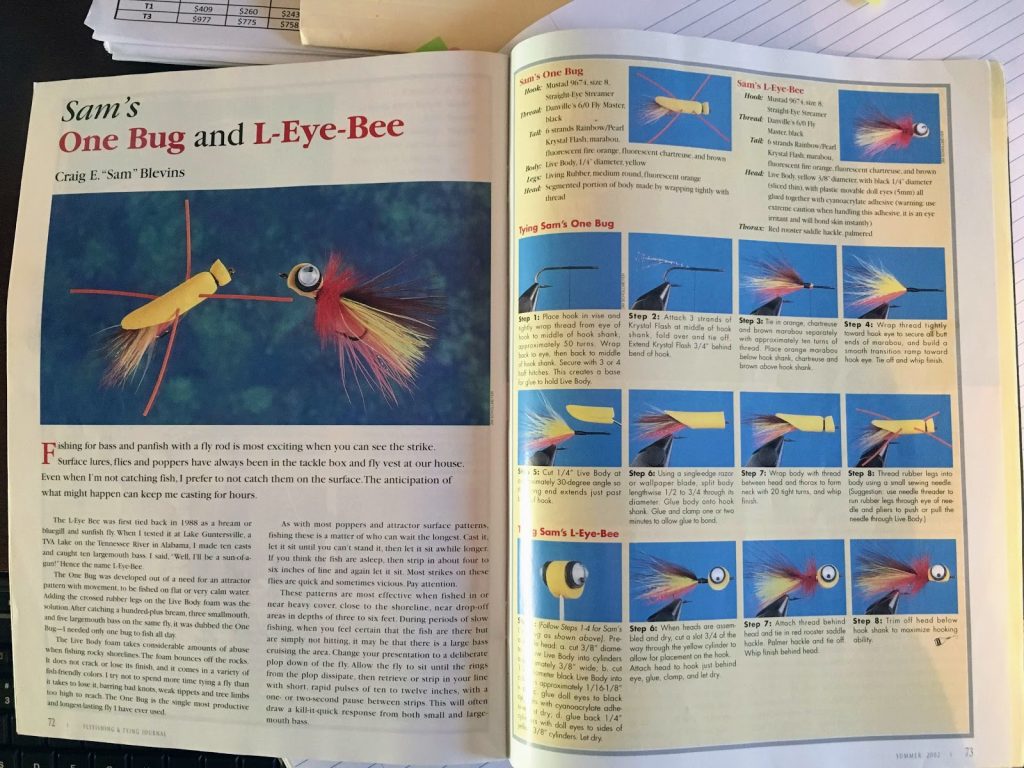 Fly Anglers Online Fly of the Month post link below is a tribute from a friend of Sam's in TN.
Warren Patterson's tribute to Dad
---
Read more about the story of Craig "Sam" Blevins here. and have a closer look at the beautiful content of the "gift" we recieved from Wade Blevins.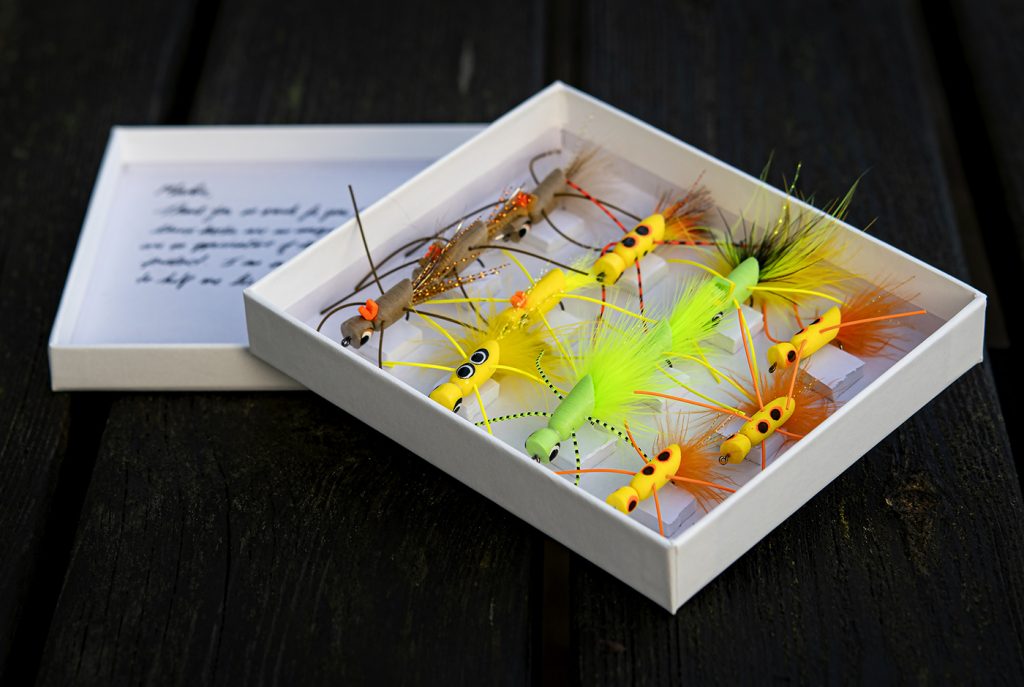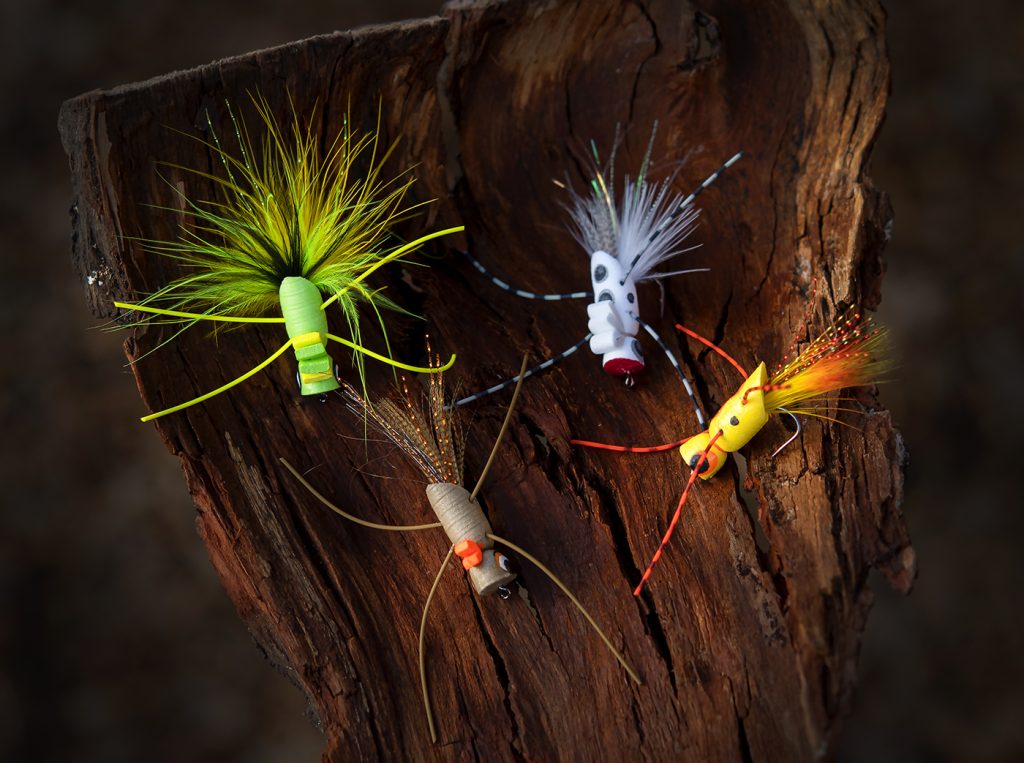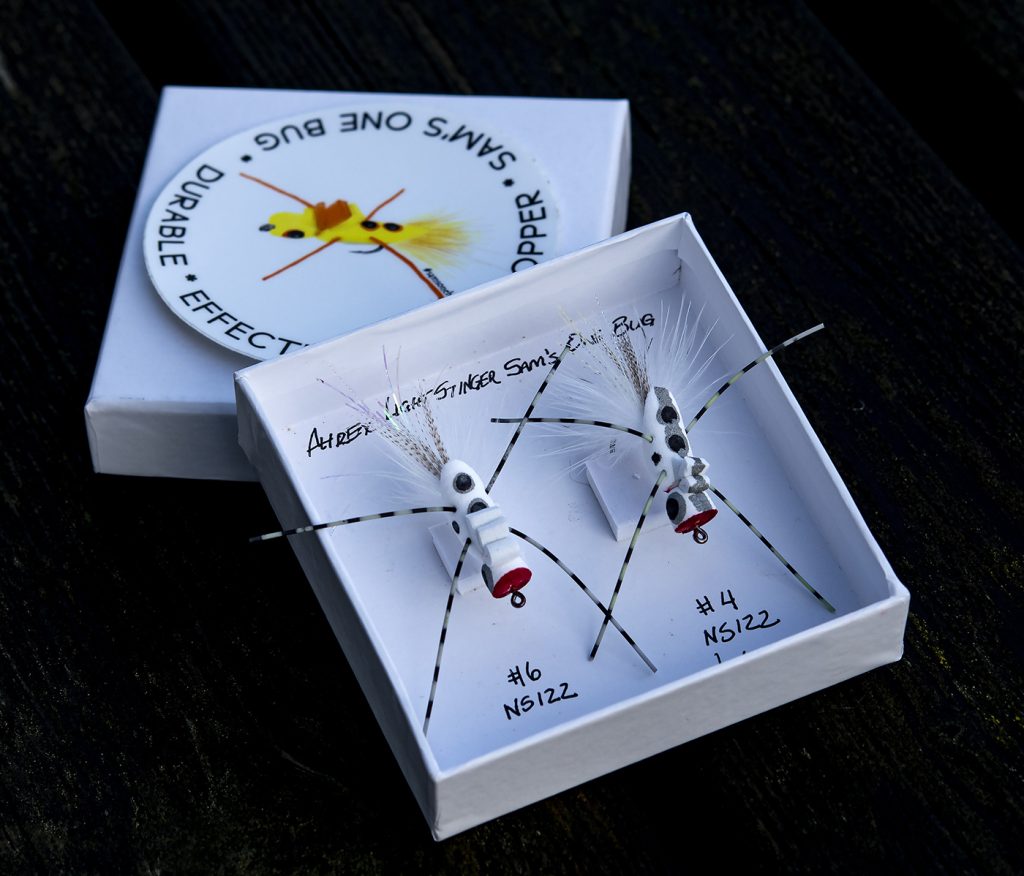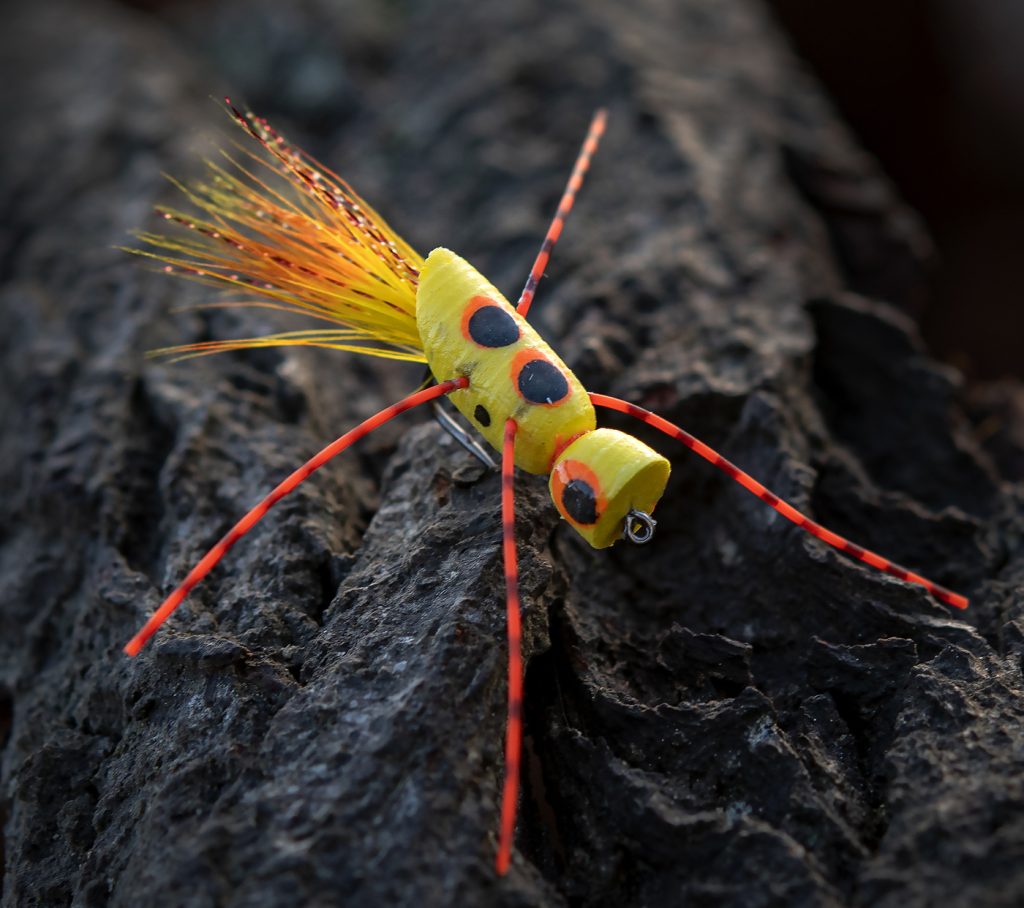 Thank to Wade Bleveins for the package and introducing us to the story about The Sam's One Bug.