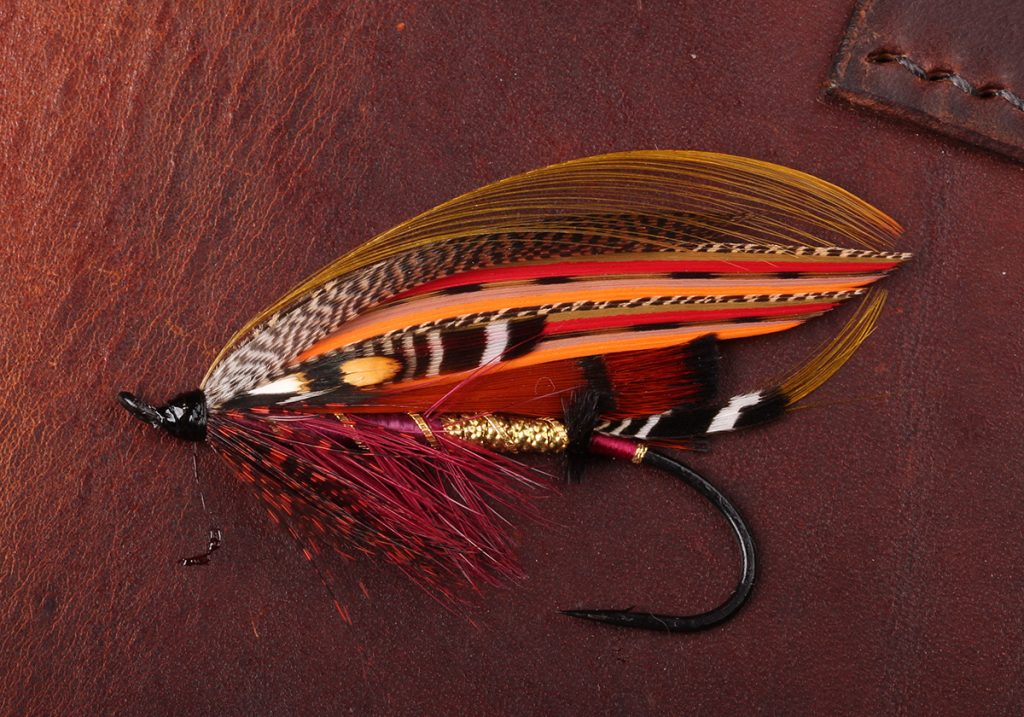 Well, not quite yet. At the time of writing this, it's a good 24 hours away, but it's close enough to send you all a sincere Happy New Year from Ahrex HQ. We deeply appreciate the email, the interactions on social media, the tags, the mentions and so on. In short – thank you!
Our friends from @tieandfly_official sent us the following report and a lot of excellent photos. We thought it was so good that we kept it as a little New Year's treat we hope you'll all enjoy. If you haven't done so already, go check out Tie and Fly – they are Slovenian and they are obviously quite good at catching big fish. Brown trout, rainbows, graylings, carp, hucho, even the marvellous marble trout that I so wish to catch one of myself, some day. And now also taimen.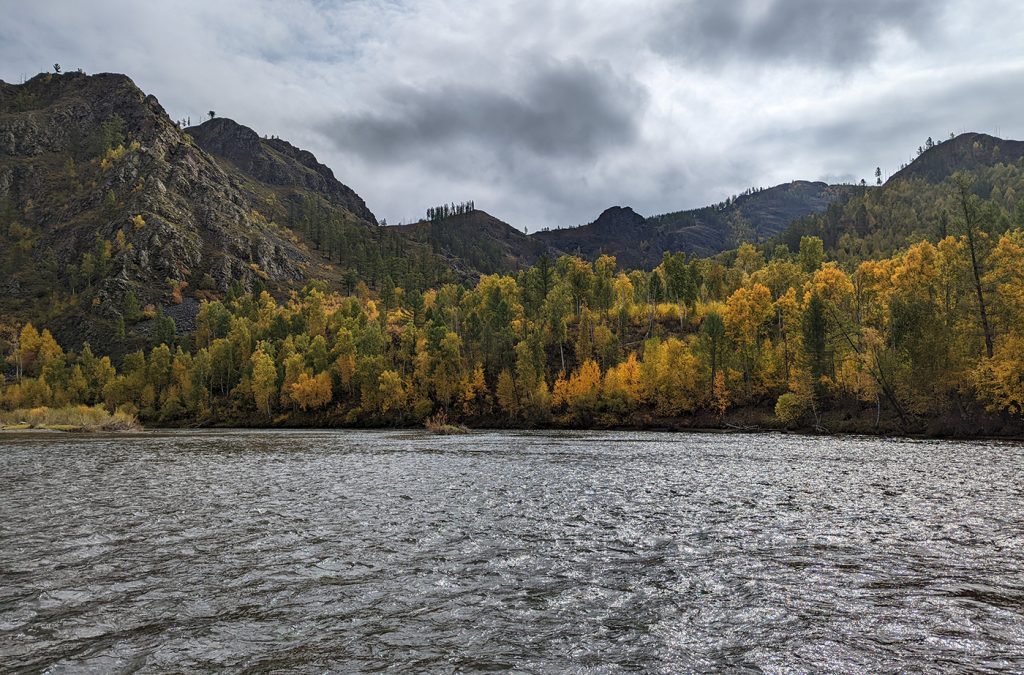 They say salmon live in beautiful places. Enjoy the pictures – the salmon-relative, taimen, also live in beautiful places. Ready for some big fish? Over to the guys from Tie and Fly
---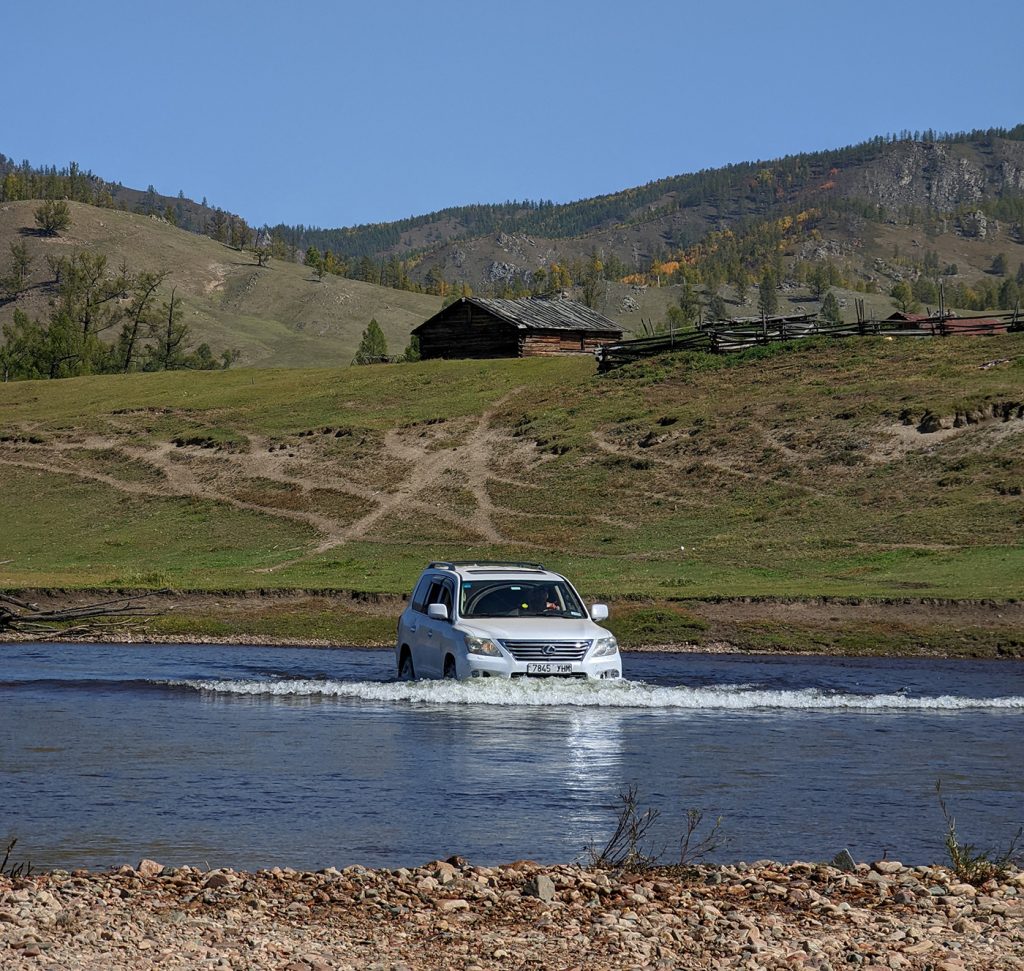 Our goal in 2022 was to catch a taimen – close asian relative to european Hucho hucho. What better destination to think of than Monglia. Me and Luka headed there in early September without any special expectation only to be blown away by the wild beauty of Mongolia. After a long and tough travel which combined 9 hours flight with 12 hours of driving through the wilderness we finally reached the base camp at river Egg.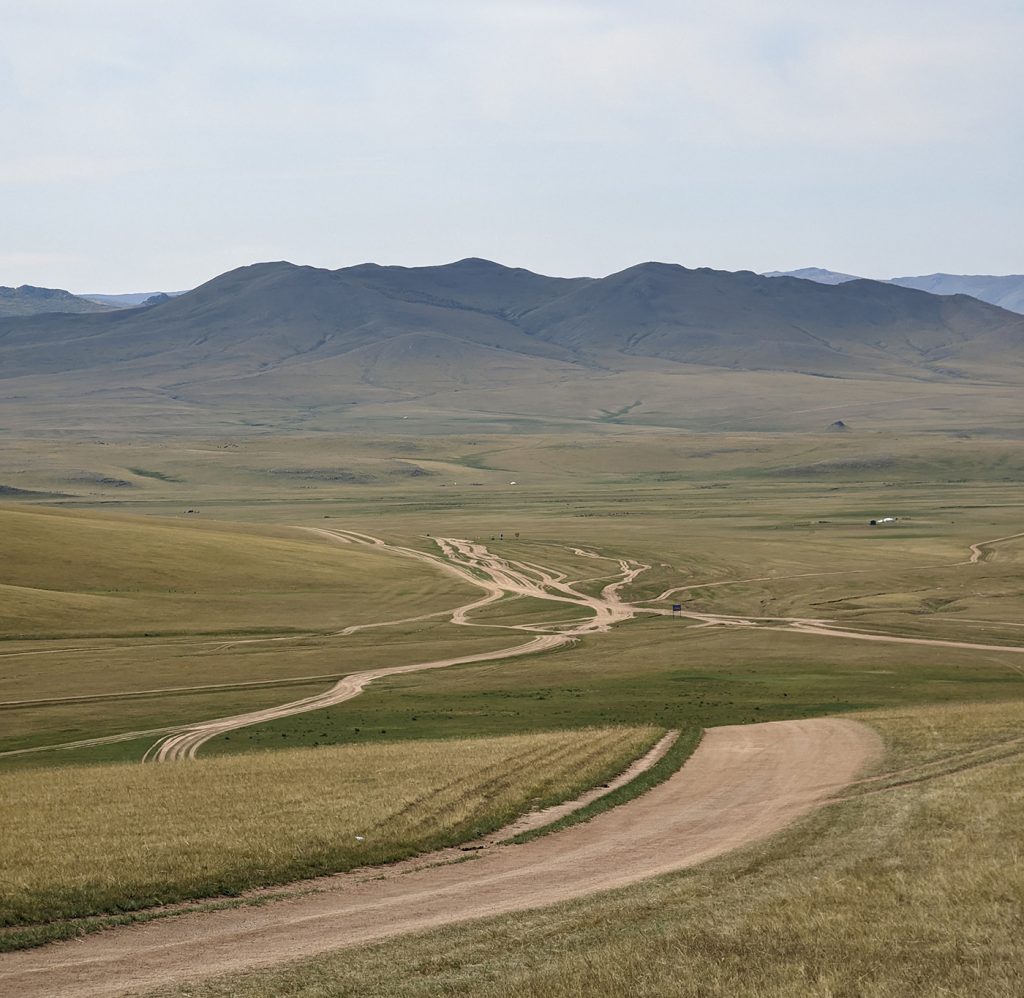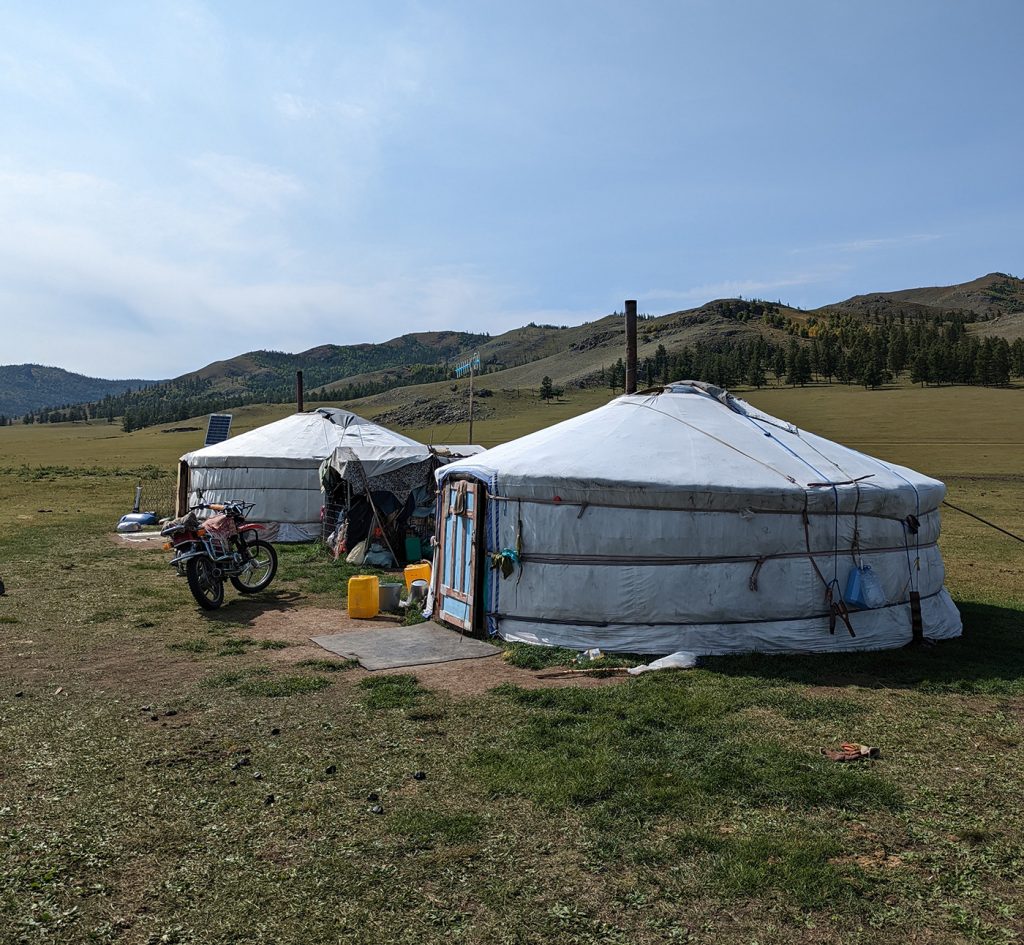 The next day we drifted downstream with 3 boats searching for spots to fish. We were both equipped with CTS rods and boxes filled with big streamers and mouse patterns all tied on Ahrex hooks. We are both used to casting big flies for hucho in winter time in Slovenia, so there was nothing new to that style of fishing. We both knew it was going to be hard to catch one and that proved to be true a few hours into the first day. Plenty of surface takes but extremely difficult to hook a fish – probably due to light mouse patterns that were just blown away by the brute force of the fish hitting the fly. After some adaptations everything turned out great. Once the fish was hooked there was no worries that we could loose it. We were mostly fishing TP610 hooks that have a big gap that allows you to hook the fish more efficiently. We both ended up catching several taimen.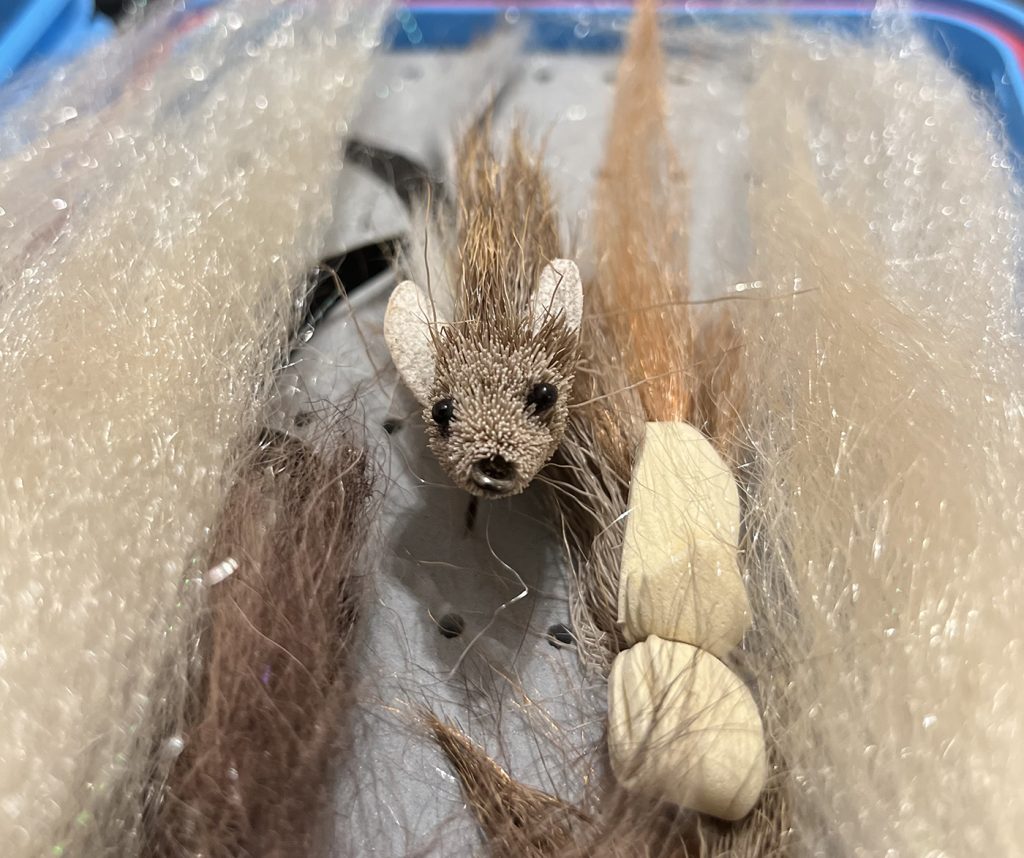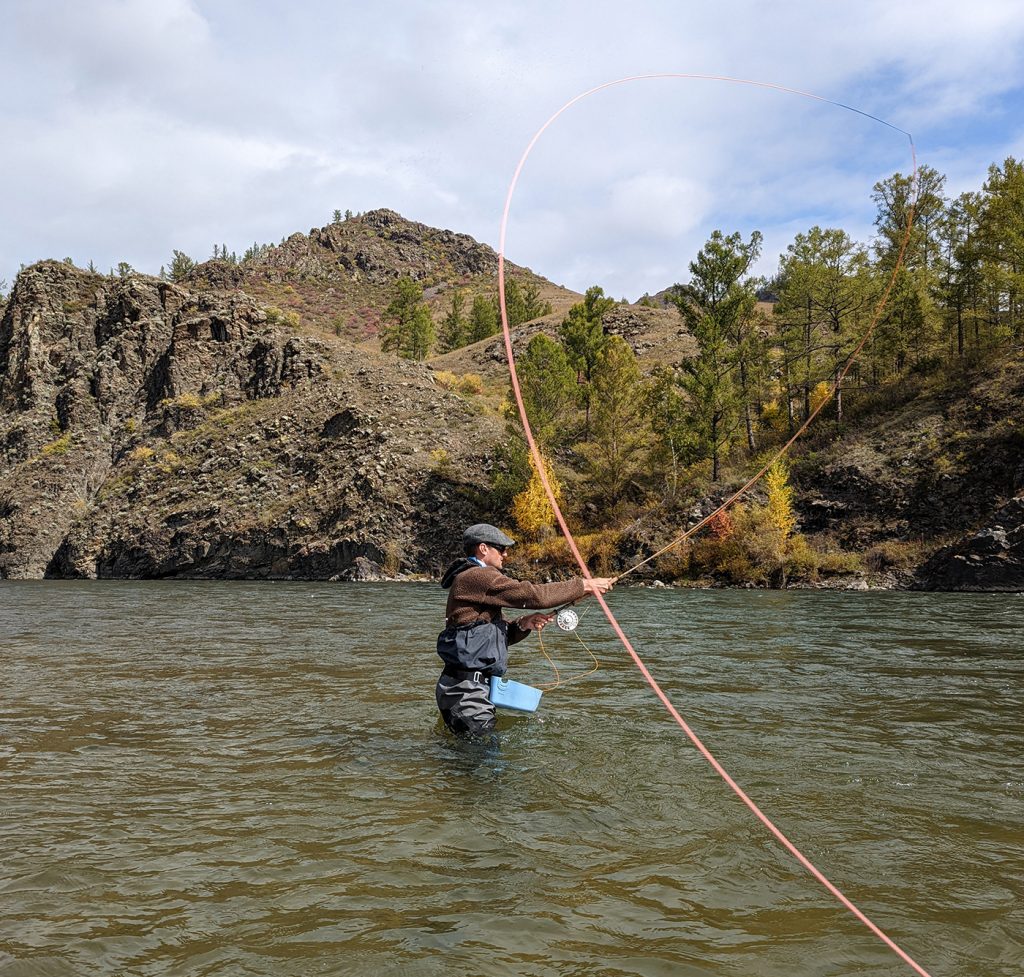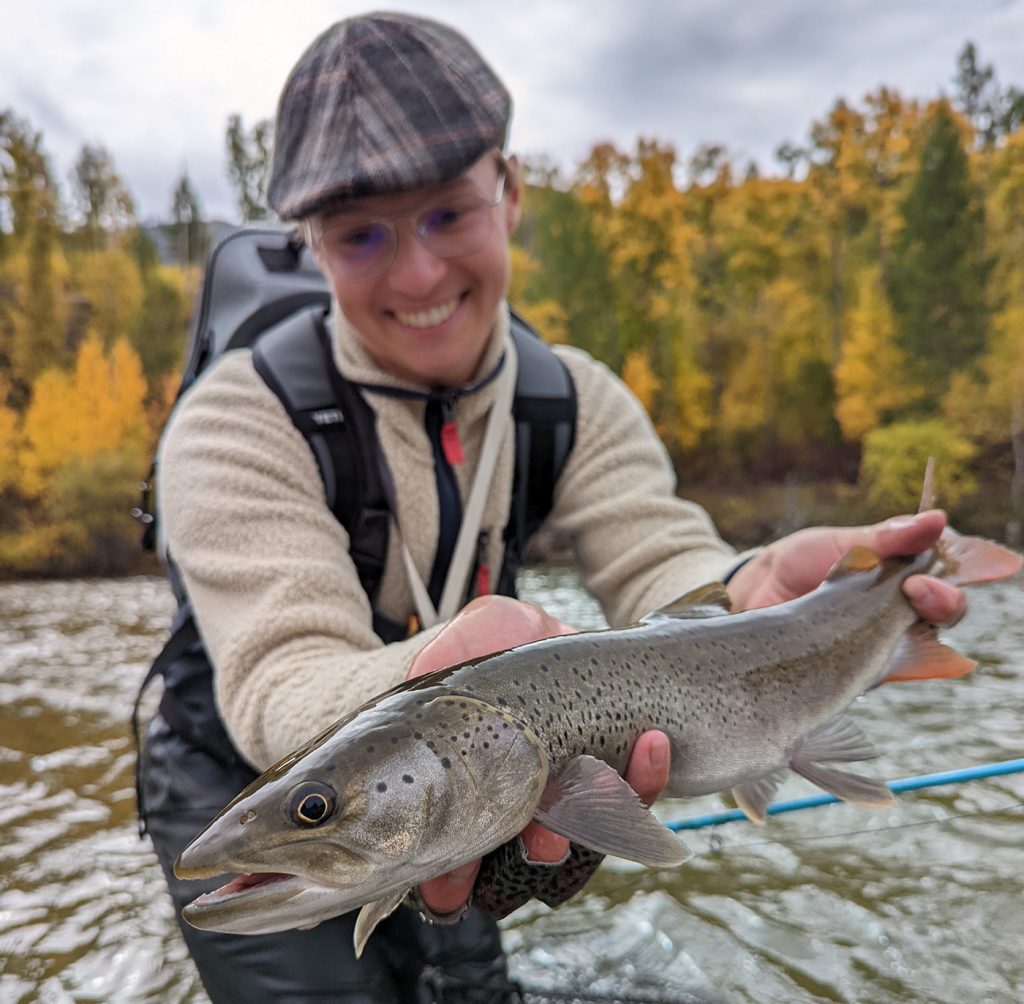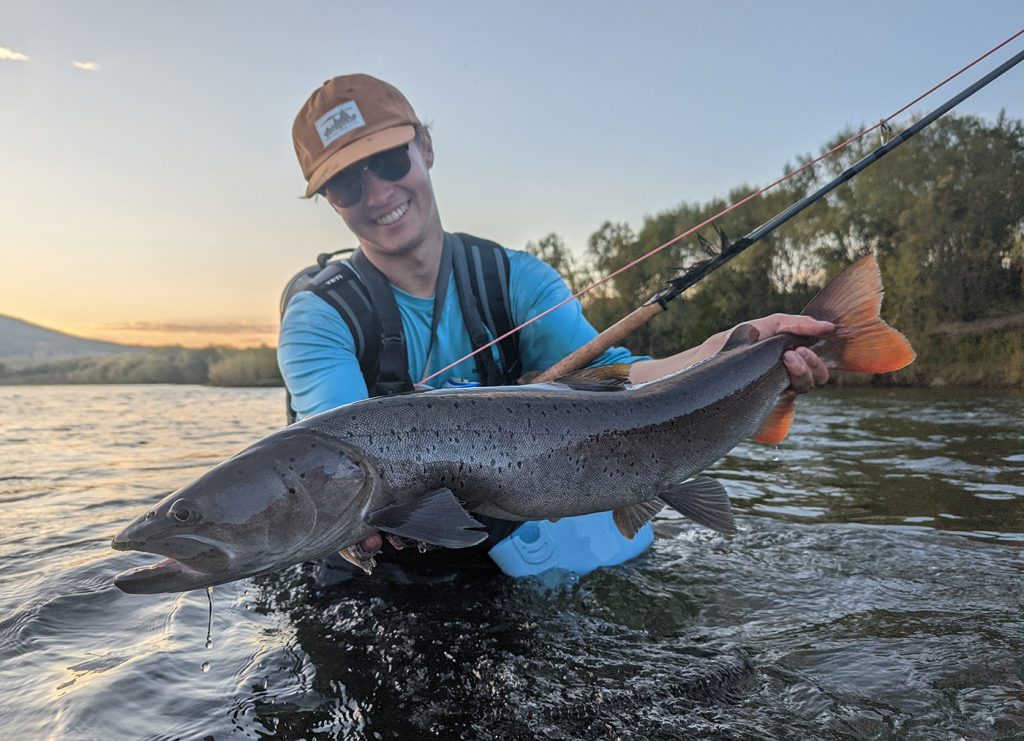 The second day of the trip was one of the most amazing fishing days I´ve ever had. Being guided by a local guide we tried to catch a mongolian pike in a shallow meander cutoff. I was casting a big, redhead streamer tied on the Predator stinger 4/0 with a floating line and on my third cast all the stars aligned. I hooked a monstrous taimen. A huge surprise on a pike spot! Luckily I had a very thick hard mono tippet tied on expecting a pike so I wasn´t worried the leader would snap.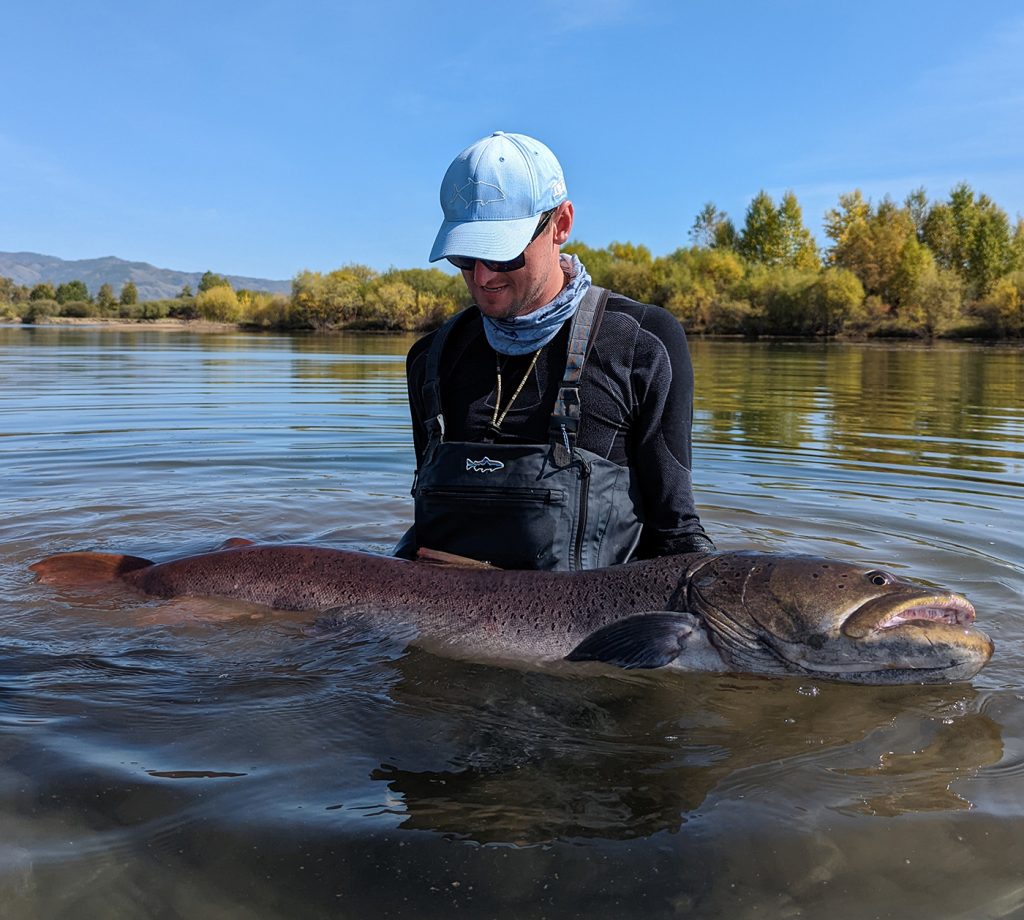 As the days passed by we landed several other fish, but none as big as my trophy taimen. As we got home after an amazing week in one of the most beautiful and wild countries in the world, the hucho season was already closing in. The season opener was amazing as always. The team and myself caught some very nice fish that you can see in our instagram feed at Tie and Fly.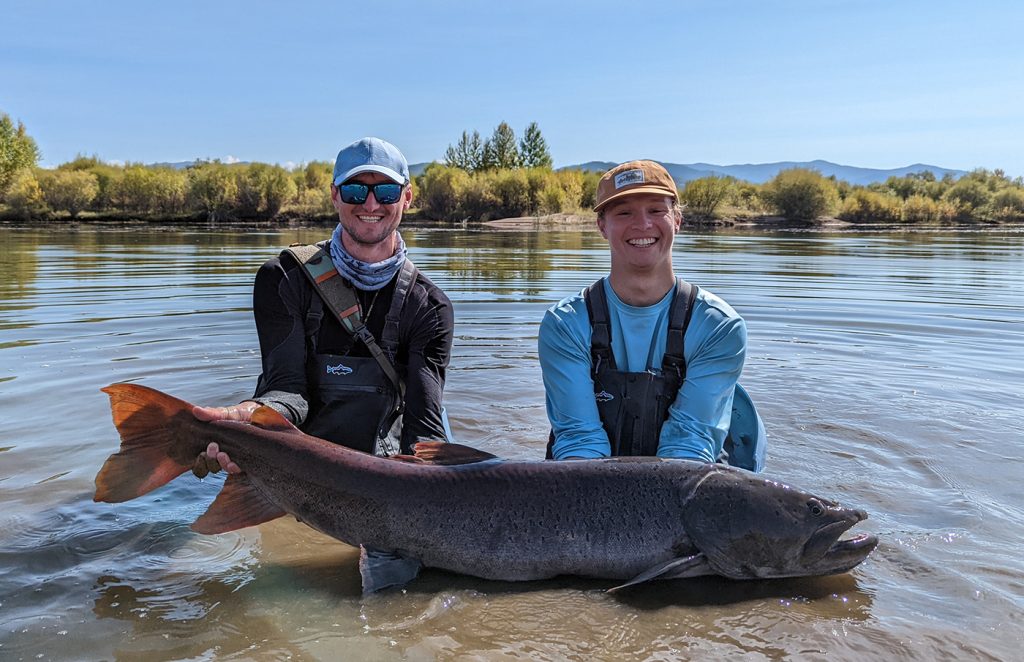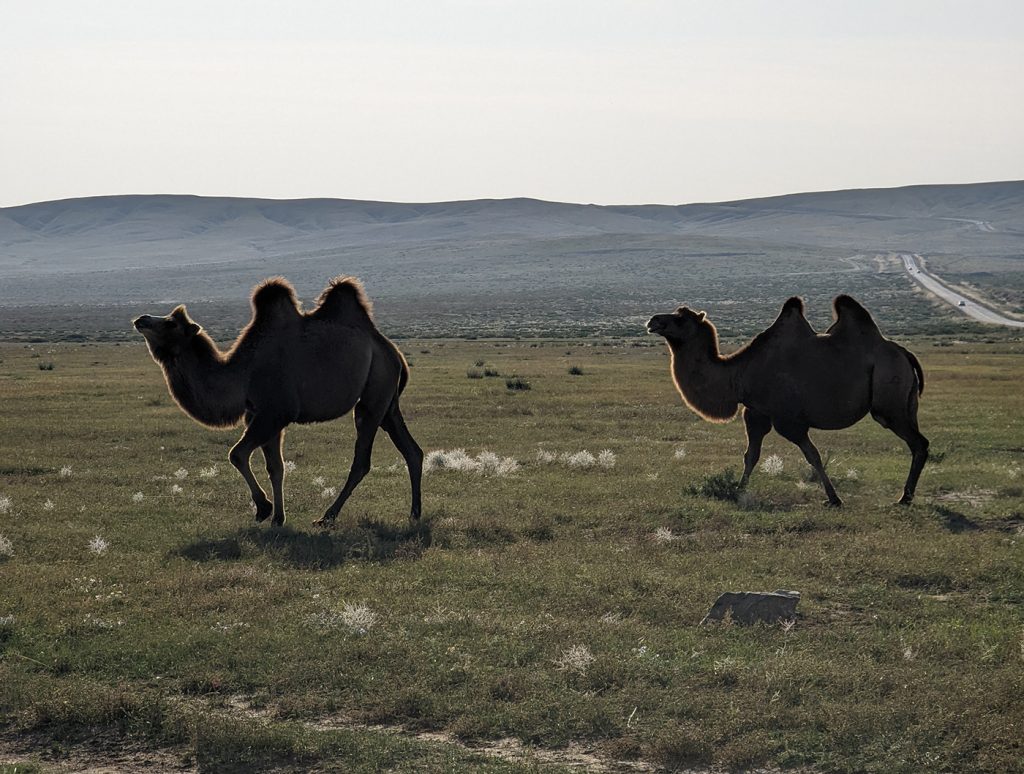 Tight lines!
Rok