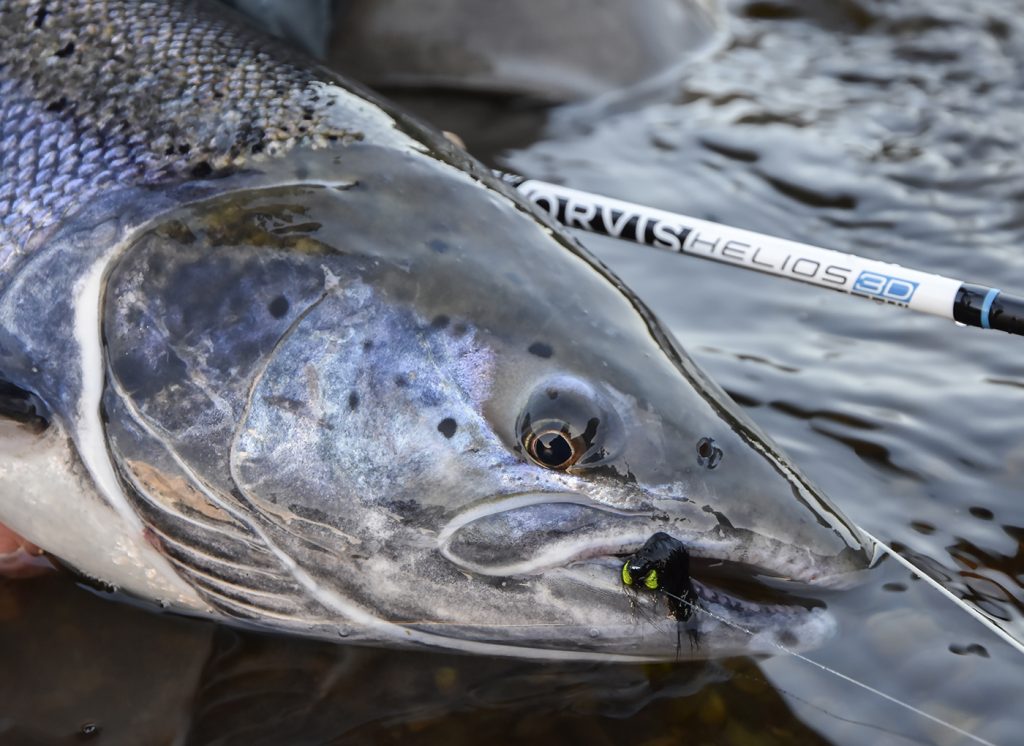 Fishing for migratory fish – anadromous species – such as salmon, sea trout, steelhead or rainbows and trout both from the sea and the great lakes on their way to the spawning banks has been the purpose of this new hook that we have been looking forward to introducing to you.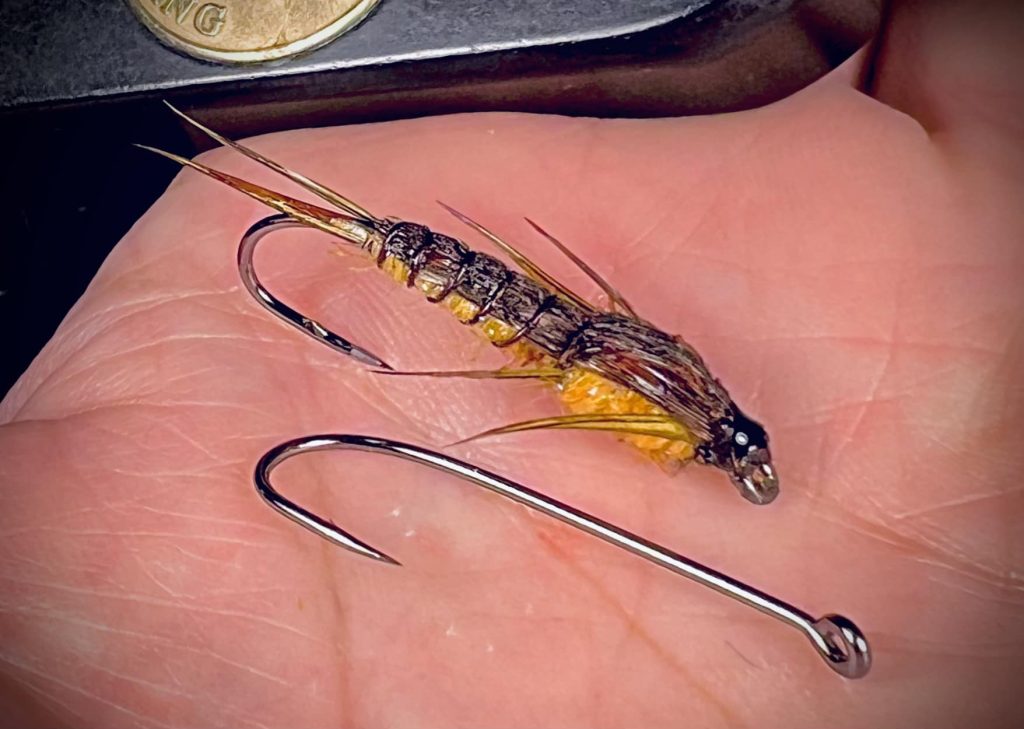 A slightly curved shape and powerful wire combined with Black Nickel finish and a downbent hook eye are key elements of our new nymph hook in size XL for the migratory species.

We have chosen to produce the new HR416 Anadromous Nymph in sizes 2, 4, 6 and 8, and in the same well-known quality as the other hooks in our range, and a micro-barb completes the hook and ensures fish of your dreams.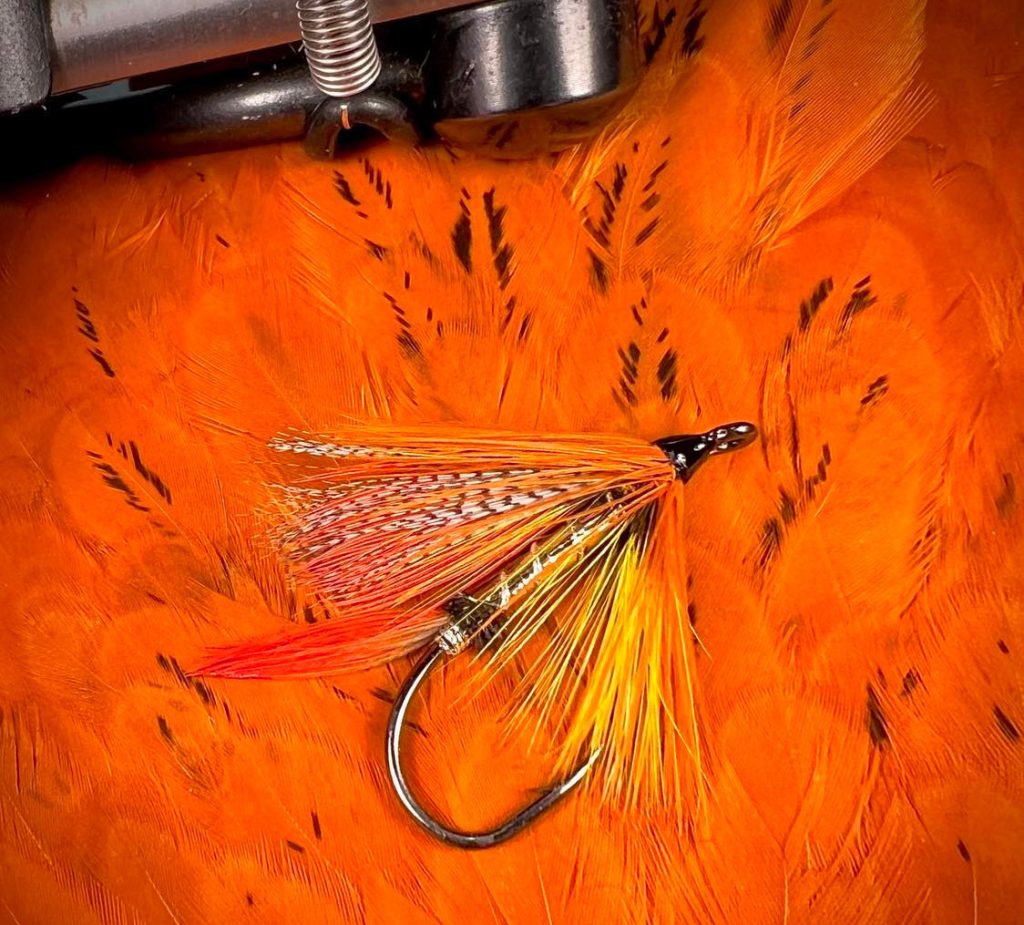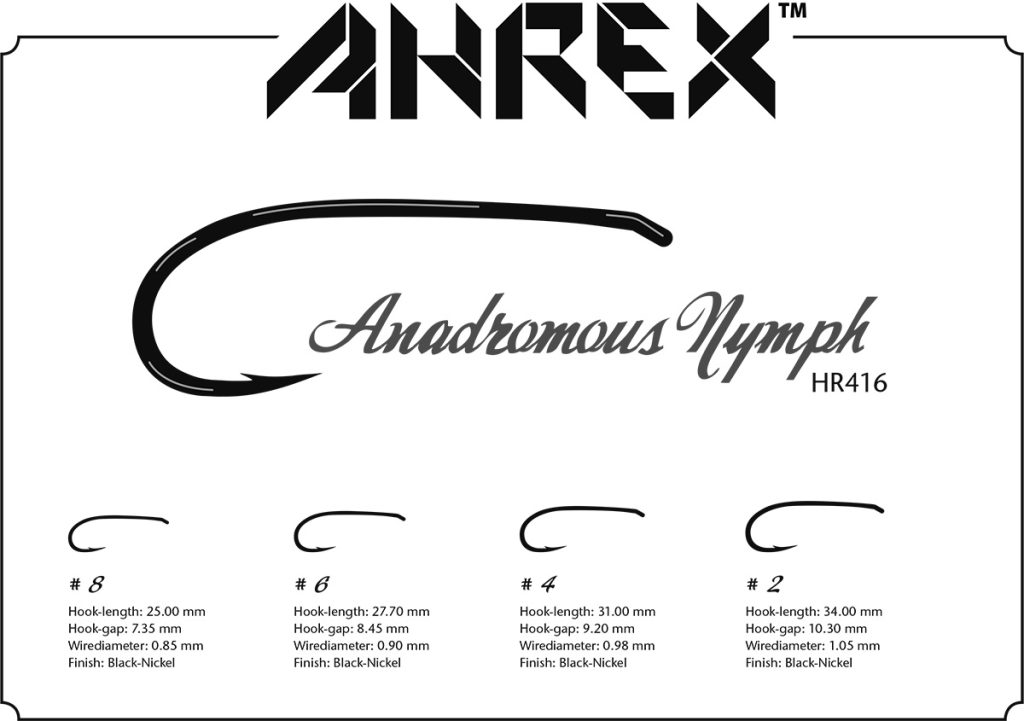 So whether the hunt is for the big sea-run browns in Patagonia, steelheads in British Columbia, rainbow trout from the great American lakes or the big Scandinavian trout in rivers and creeks, Anadromous Nymph is the choise to ensure the catch of your lifetime.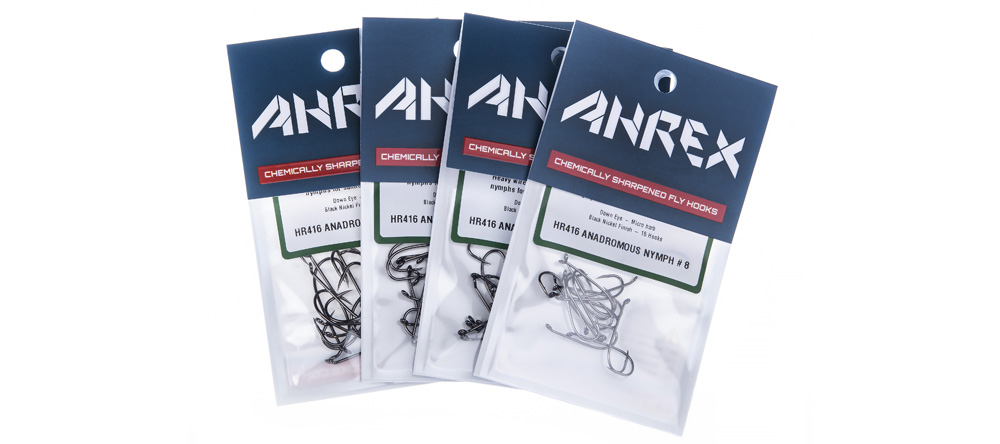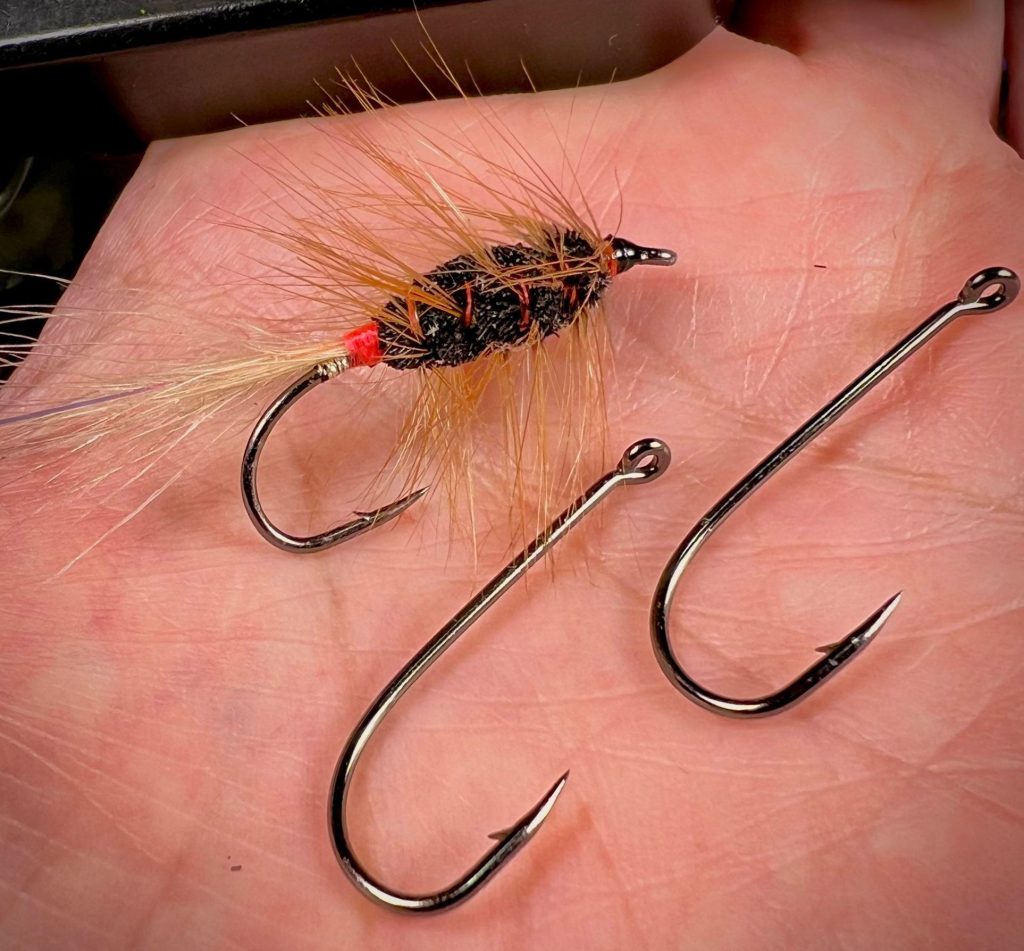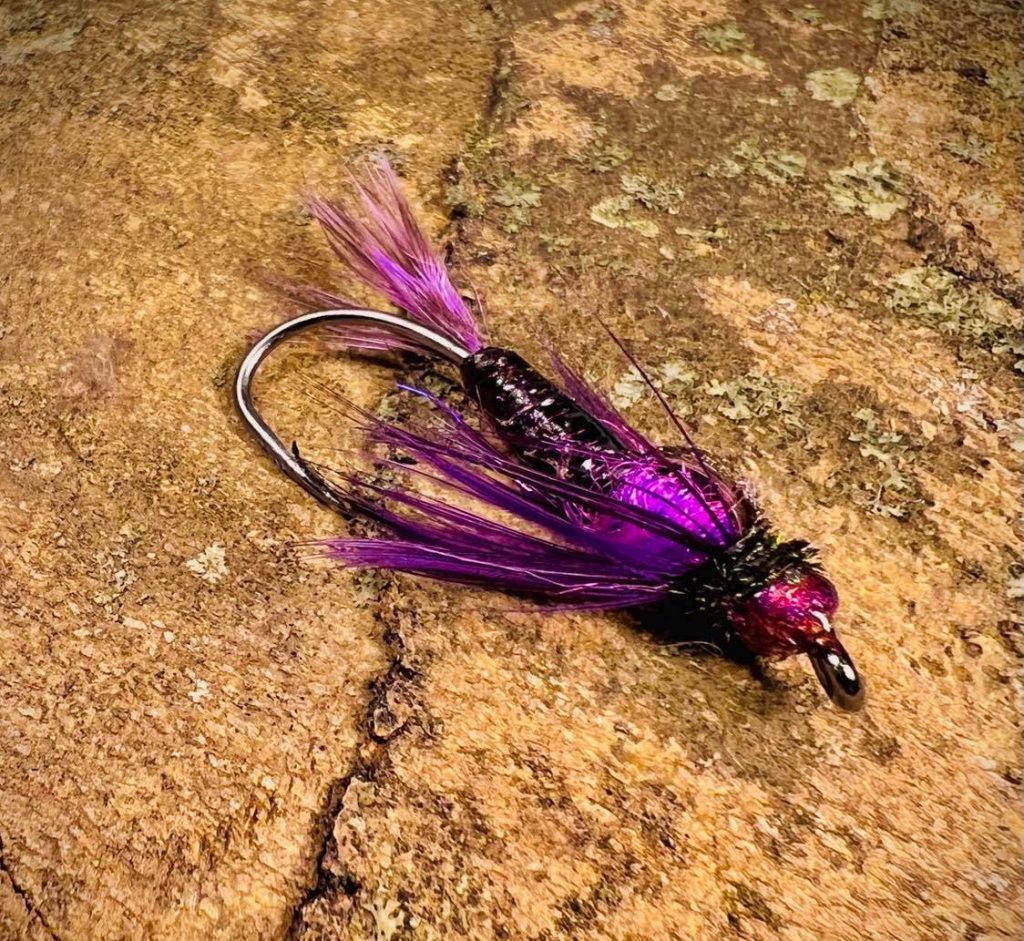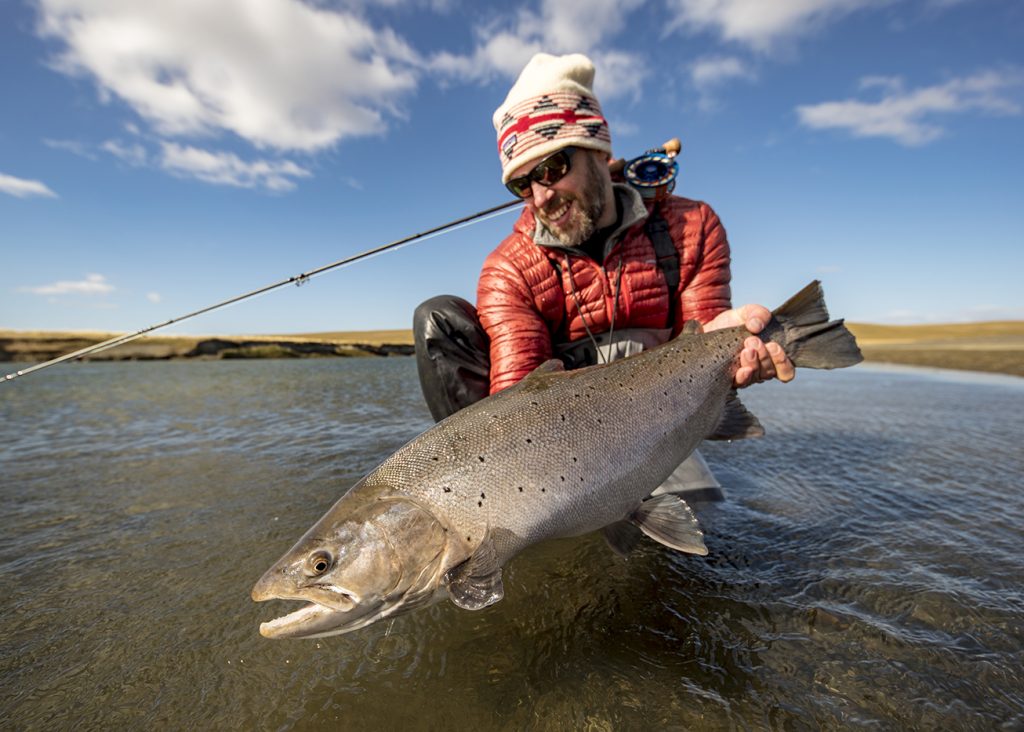 ---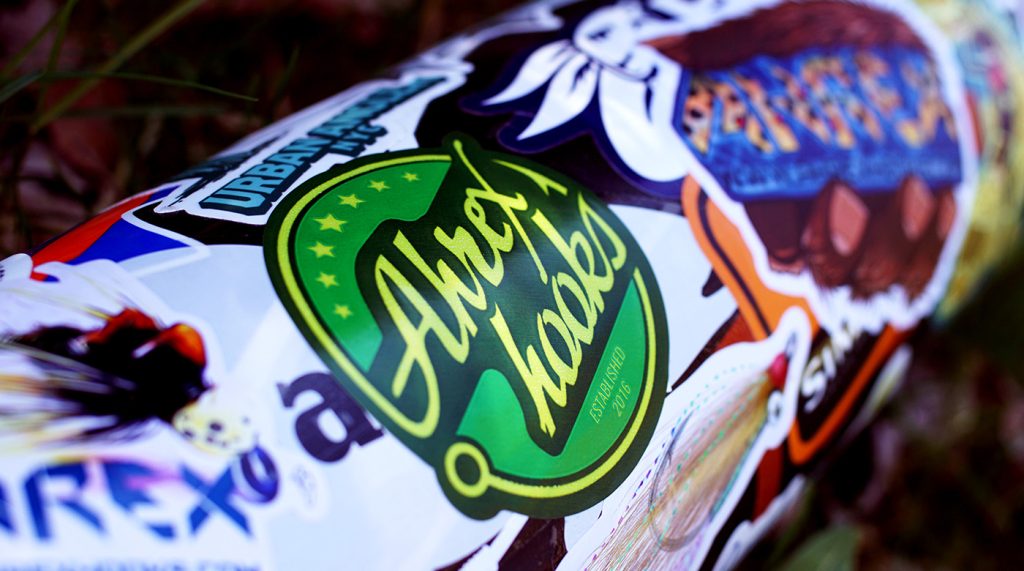 We love stickers – and almost everything just gets better looking with a sticker on… fly boxes, fly-vise bases, coolers, cars, boats, rod tubes you name it… We already have sticker packs that match several of our hook series, you can see them here.

For a long time, especially saltwater fishermen have been asking for stickers and now they are here – collected in our new Salt Sticker pack.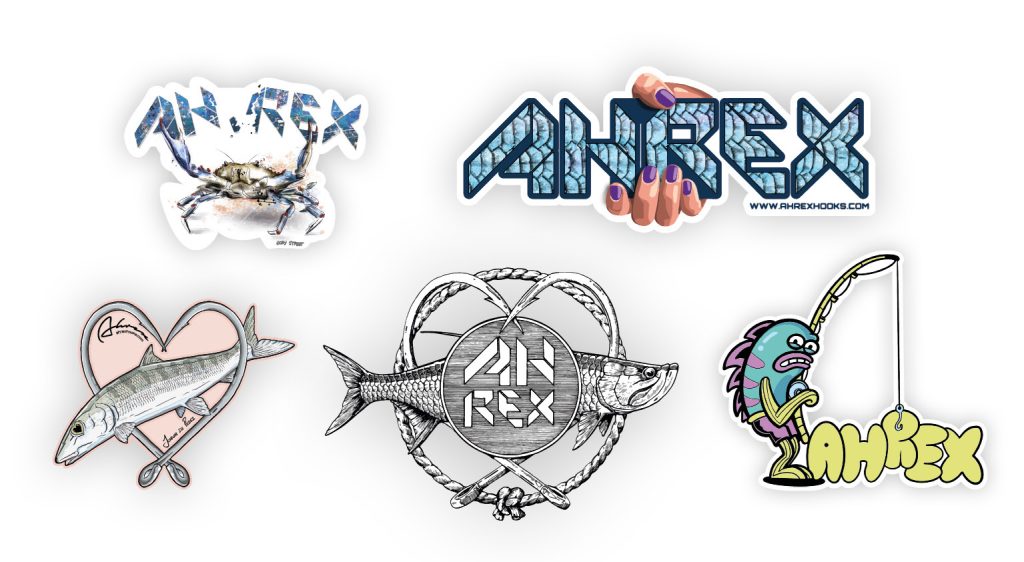 We team up with a number of talented artists for the artwork on stickers, and this time Cory Street (USA), Yuri Reis (Brazil), Karl Schwartz – Bozeman Creative (USA) and Johann du Preez (South Africa) have delivered some awesome artwork for the new Ahrex Salt Stickerpack.