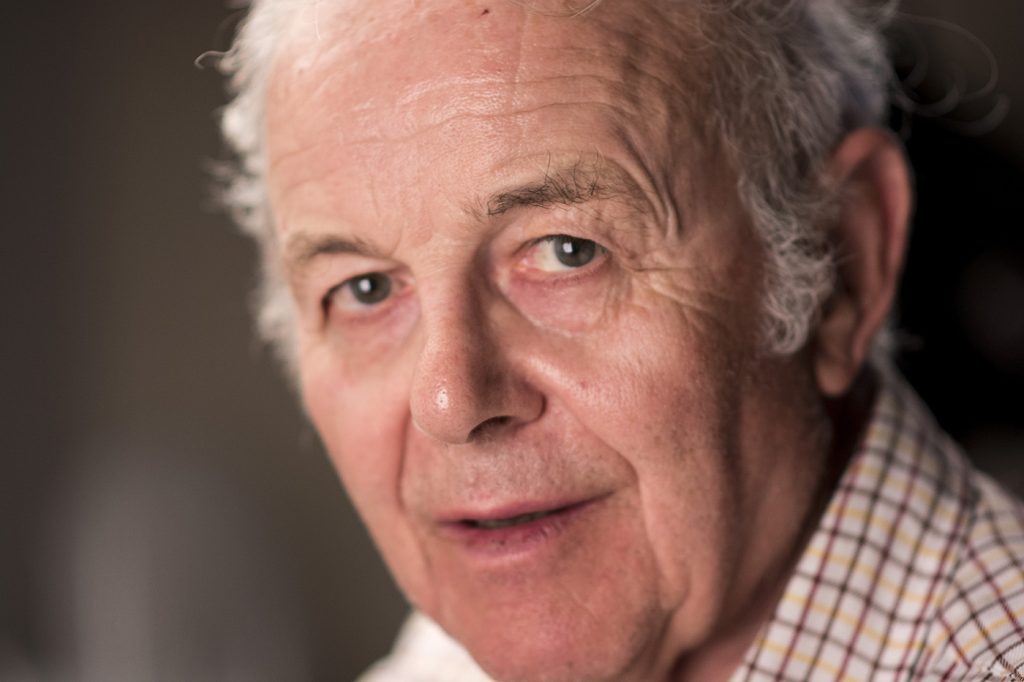 Oliver Edwards photographed in 2016 by Magnus Angus.
Saturday, April 22nd 2023, I received the sad news that Oliver Edwards has passed away. The fly fishing community has lost one of the greats.
Oliver Edwards was a true innovator and created quite a stir when his semi realistic style of fly tying became known around 1990. Many of his patterns are well known and fished throughout the World, undoubtedly in many, many variations, which Oliver would have loved. In his fly tying, Oliver pioneered both the use of modern materials and new, innovative fly tying techniques. Oliver was a keen observer of the insects trout and grayling feed on and was adamant about identifying distinctive traits that he believed were important triggers. These traits he incorporated into his fly patterns. His deep knowledge of insect life gave him an advantage in designing his flies.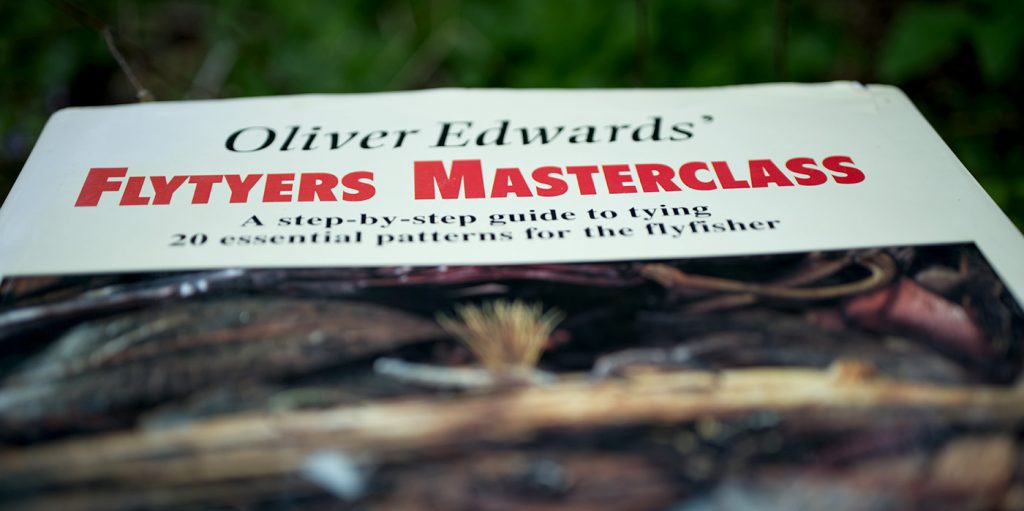 Oliver Edwards' now classic book, "Flytyers Masterclass".
Oliver Edwards was quite a prolific writer, first in magazines all over the World and of course his seminal work, "Flytyers Masterclass" (Merlin Unwin Books, 1994). A publication which not only cemented his position as one of the most innovative fly tyers, but also breaking new ground in conveying fairly complex tying techniques. Oliver Edwards was a technical draughtsman by education and put his skills to excellent use in his illustrations. It was in fact when he lost his job as a draughtsman that he chose to make fly fishing his living – I'm sure to his own joy, but also to great benefit of the fly fishing community. Together with Davy Wotton, Oliver also created a signature series of dubbing – to match his particular wishes. His yarns were also selected by him and dyed to his specifications and patterns. Not to forget, of course, several signature hook series with Partridge, bearing his name.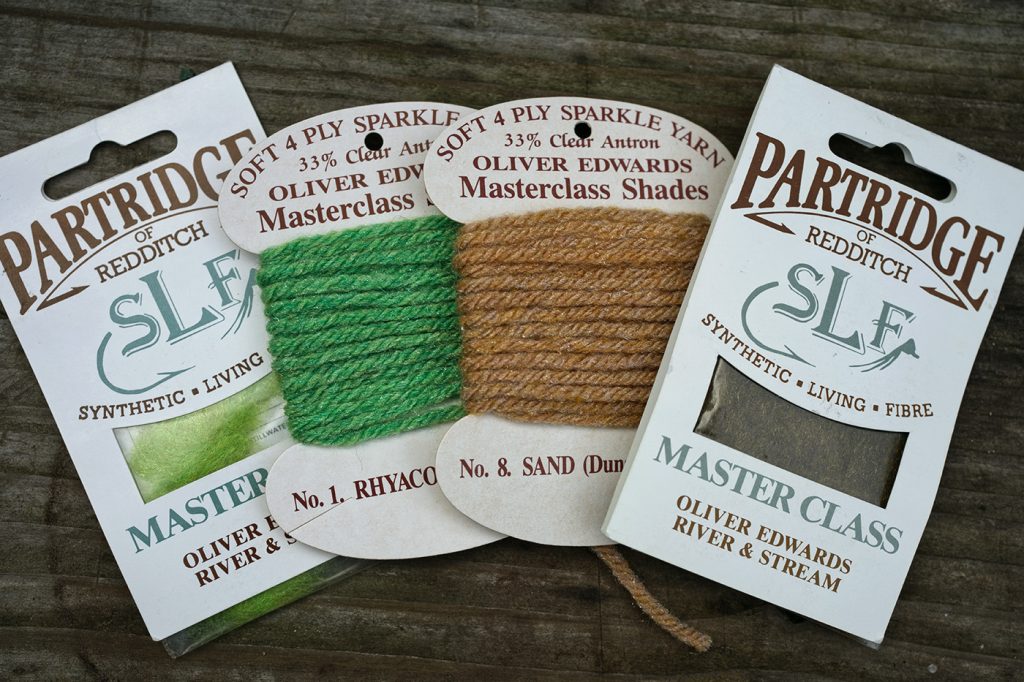 Oliver Edwards' dubbing, "Masterclass – River & Stream" and his "Masterclass Shades" of sparkle yarn.
I contacted Davy Wotton and asked him about the origin of the Masterclass dubbings. "We were on a flight, can't remember to which country. He told me about his idea to write a book. He wanted to know if l could produce an SLF blend to suit the fly patterns he was going to use. I said yes. I also told him this: call the book Masterclass, which would also compliment the dubbing series. Thats how it started. It took me a few months to get the blends and colour codes as he wanted which were 15 shades." Sometimes it's just that simple.
Oliver's success as a professional in fly fishing was due not only to his innovative fly tying, but as much his character. He was a gentleman, witty, always a quick remark on hand, very forthcoming, but first and foremost (without prioritising) an excellent teacher. In public performances even an excellent showman. I've met him several times here in Denmark. Three times attending fly tying classes and Oliver was always the first to greet us in the door at the shop. He even managed to remember names from time to time. I have fond memories from his classes. Oliver often used GSP thread on his flies (Moser Power Silk), which is an expensive thread. Oliver was good at playing on his Yorkshire heritage and was very proud of what he called "Yorkshireman's Thread Catch", which left no waste end of the expensive thread.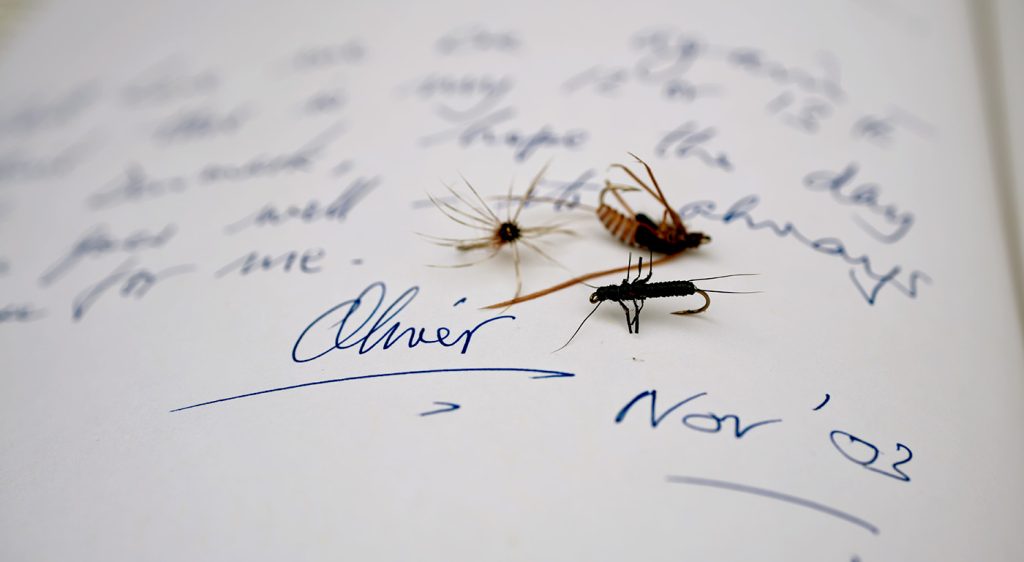 Oliver Edwards' signature in my own copy of "Flytyers Masterclass", together with three of the flies we tied in 2003, in the shop Go Fishing in Denmark.
From 2001-2006 Oliver Edwards together with Little Green Men Ltd./DGP Productions released six DVDs that, as his book, once again set a new standard. The series were called "Essential Skills with Oliver Edwards. The DVDs contained fly tying instructions, accompanied with on stream fishing instructions. On screen, he came across just as in person and the settings of both the fly tying and the fishing were very well produced. Oliver was a natural screen talent. They were followed up with two more DVDs, fly tying only, called "Essential Patterns with Oliver Edwards".

It was in "Essential Skills with Oliver Edwards – Wet Fly Fishing on Rivers" that Oliver presented his deep affection with the traditional flies and methods of the centuries old wet fly tradition of his ancestral Yorkshire. Oliver set right a lot of misconceptions regarding these flies and methods.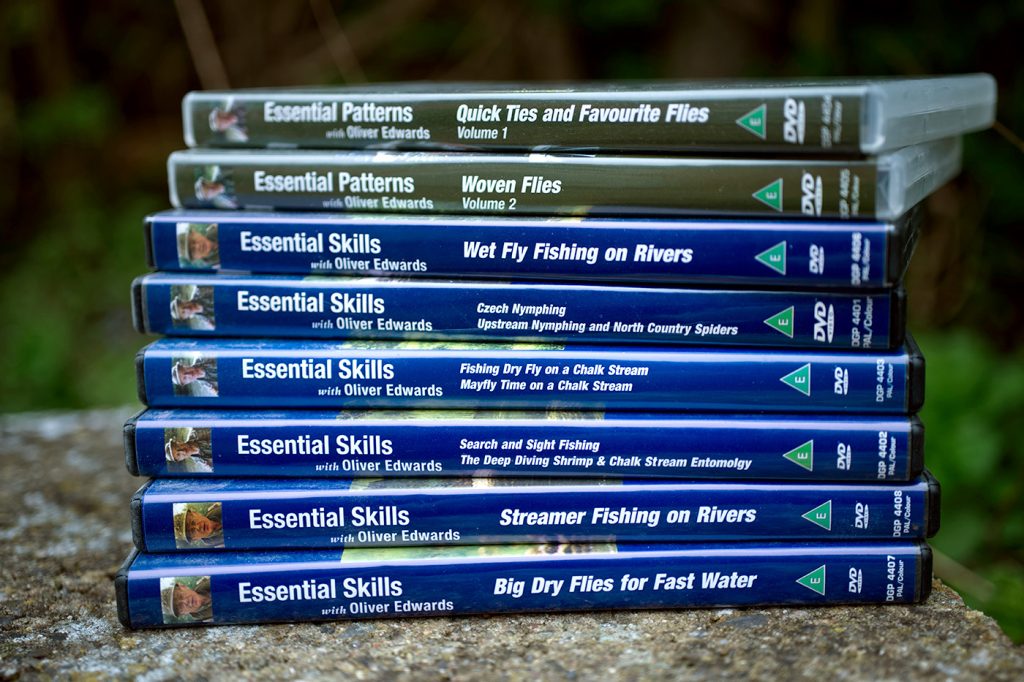 Oliver Edwards' and DGP Production's excellent series of fishing and fly tying videos.
With his affection for the old flies and methods of Yorkshire and his innovative use of cutting edge materials he became an invaluable link between the deep history of fly fishing and the latest developments.
Born John Oliver Edwards, 1938, in Rothwell near Leeds, Oliver died 85 years old.
My condolences go to his family and close friends.
Tight Lines, Oliver Edwards!
Lars