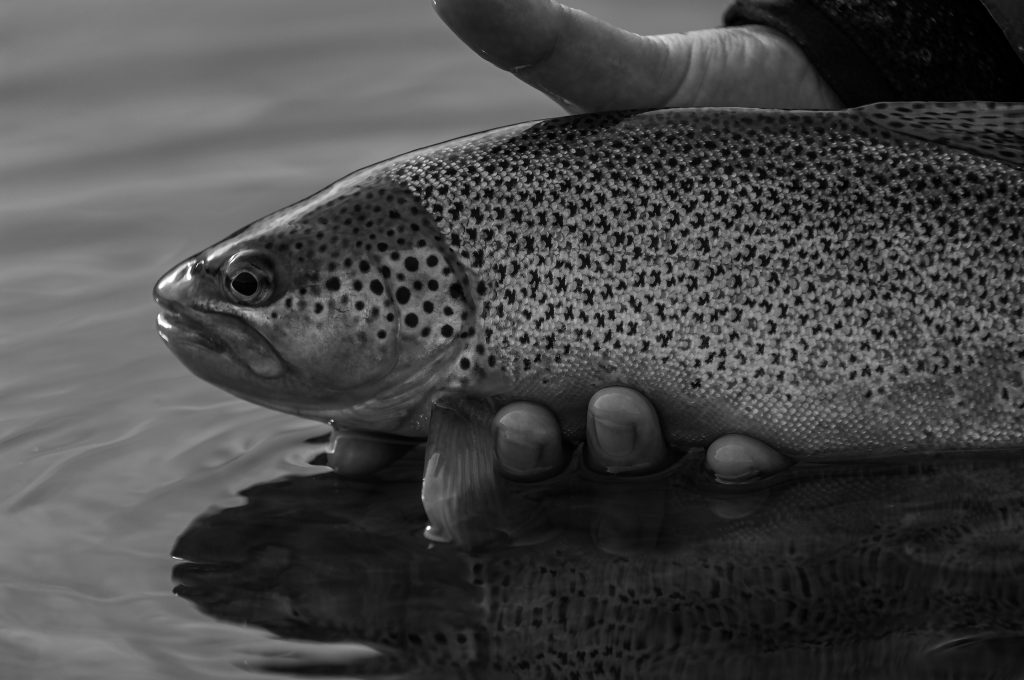 The question is not how to fish, but why you do it. The author and his fishing buddies do it out of necessity. It's more important than life and death to them to escape the human world, step in to water and wave a stick. Left on the shore is their misery and worries. Standing in the water they find freedom, healing and occasionally a fish.
Battles are lost and won with tongue in cheek and always celebrated with mountains of cake and an endless stream of fresh espresso coffee. To the band of brothers it's more important who you fish with than how big the fish is; except for the ones lost.
You may not learn a lot about catching more and bigger fish, but reading these stories is like holding a mirror up in front of yourself getting a little wiser. The small why is a big one.
This artickel is written by Danish photojournalist Søren Skarby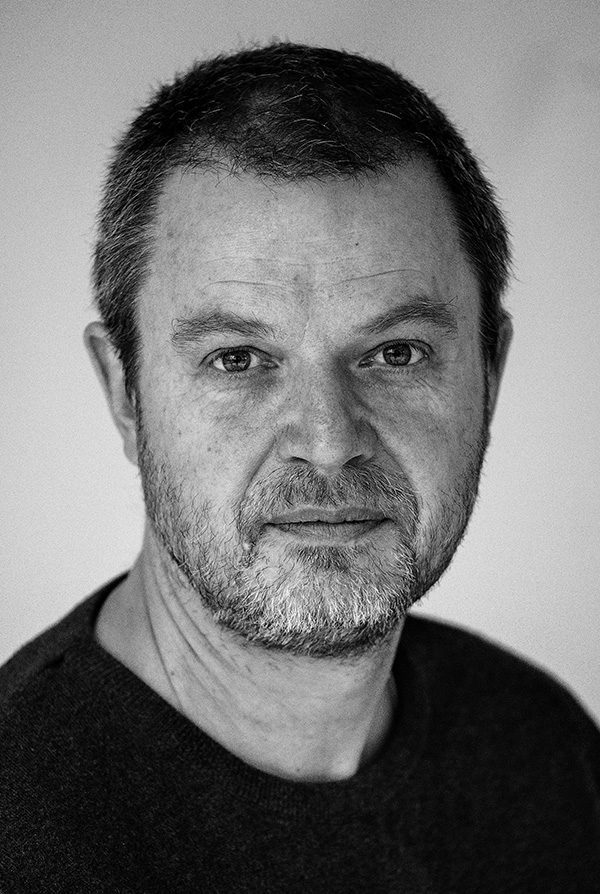 ---
Poisoned passion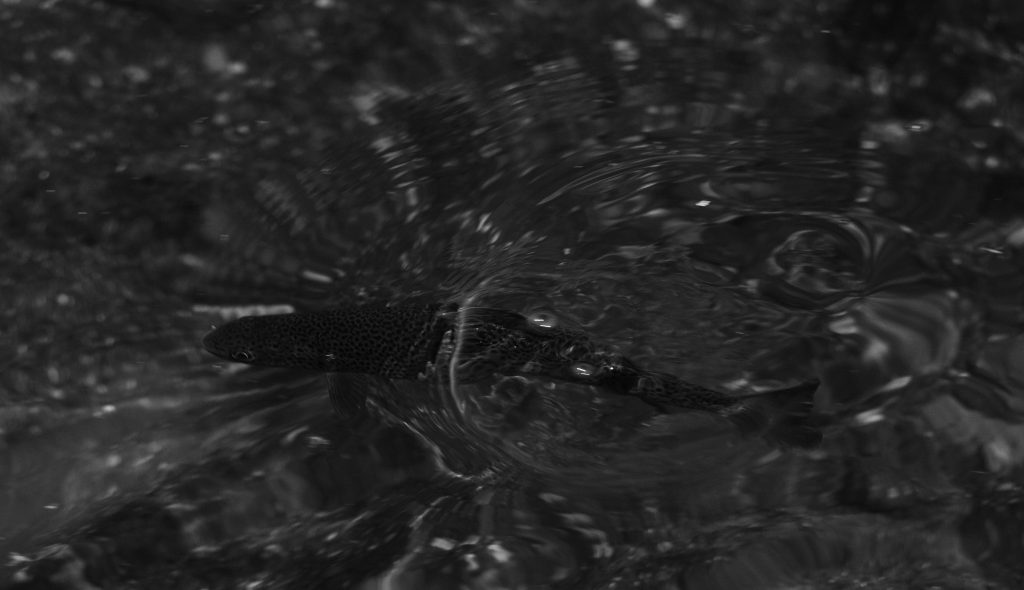 I've got a teenager in the house. When she's not in school she resides on the couch with four screens and her cockatiel, a very big personality in a very small body.                                                                                                        
Like every other teenager, I thought when I was fifteen that I was the centre of the universe, orbited by millions of butlers and it's kind of the same for my daughter too. Well, that's just the way it is with teenagers you have to live with it until they arrive at the other side of being wrapped up in a cocoon.
While it goes on things are happening and you have to observe like a scientist to see it the passion is developing. For my daughter it's drawing I can always hear her nails tapping on her tablet making the most wonderful images.
Her other passion is learning a language. She has developed an almost perfect English that she uses to communicate with people around the world and she's widening her skills every day. Never underestimate a teenager with passion, just ask my parents.
After the first season of fly-fishing I had already developed the passion for dry fly-fishing there is something very special about actually seeing the take.
Later I took it to extremes and started casting in pitch black, still fishing with a dry fly after fish I could not see but only hear breaking the surface and lifting the rod when I heard it again. Talk about triumph the few times I actually succeeded.
My casting skills were still more or less rudimentary and that meant that a lot of flies were lost to fly eating trees and weeds not to mention all the knots I was creating on the tippet. In other words my fly boxes needed to be stocked heavily before the start of the next season and I spend an incredible amount of hours at my vice tying dry flies and a few nymphs.
At the same time the amount of debris was growing on and under my desk but the closest orbiting butlers didn't seam to care about cleaning up the mess.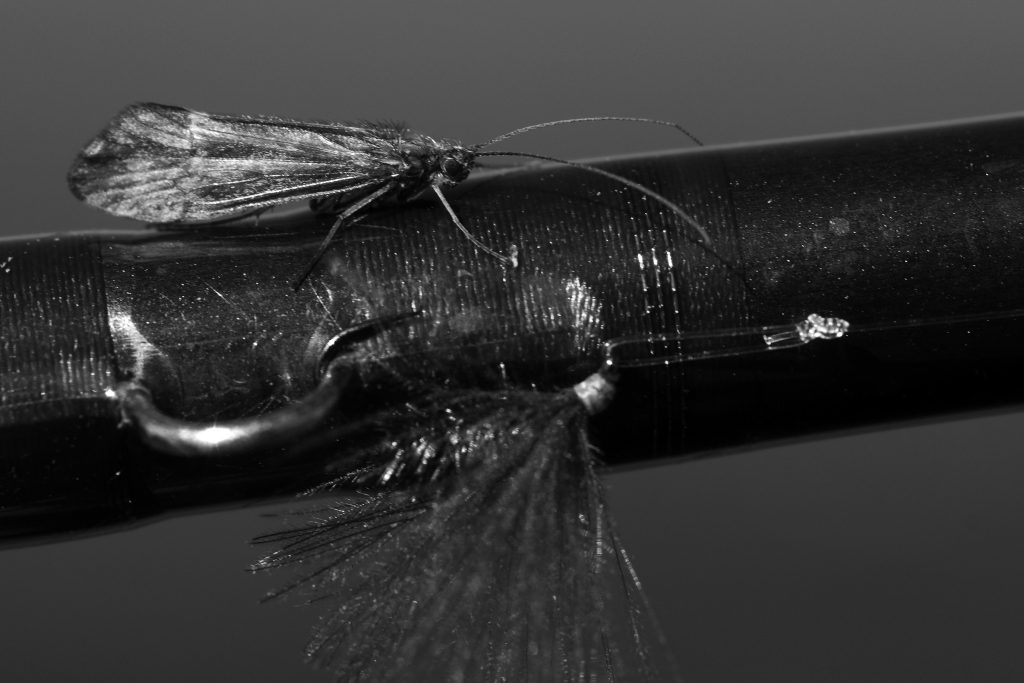 Flies were tied, examined closely and then thrown in the bin because I wanted them to be no less than perfect. Well, perfect in my eyes and there was still a long way to go and my materials weren't in a quality I would accept today. When both aspects are considered it's no surprise that my dry flies could float but not for long, they needed a life jacket.
The answer was found in form of a solution of silicone in a small bottle, where I drowned the dry flies for short while and then hung them up to dry.     
They were, of course tested in the orbiting butlers bathtub where I probably used an insane amount of water to do so. Teenagers and especially those with a developing passion are not exactly very conscious about the environment and natural resources.
One day that winter I came home from school forgot about homework and started tying a new pattern of dry flies. My tying went on a little faster and the flies looked a little better. You always have to tie three or four flies of a new fly pattern before it looks acceptable, kick them away and then start the real production.
The pattern was pretty simple which meant that I was tying flies at a steady pace and every time one was finished I dipped it in the silicone solution and hung it up to dry. It went so fast that there was no reason to put the lid back on the bottle between each drowning ceremony.
When one of the orbiting butlers said dinner was ready I showed up in the kitchen covered in little pieces of feathers and was immediately sent outside to brush off the majority of it butlers can be so sensitive.                
After dinner I jumped on my bicycle and drove off to the youth club to get away from the butlers, play some table tennis and look at girls whilst trying to understand what was going on in their heads. It was not an easy task, so table tennis was much more interesting.
After some time I started itching all over above the waist and felt very warm, almost hot and it wasn't because of the girls.
The drive home in the freezing air eased the itch but as soon I came through the front door it started again and I had to get undressed in a hurry. Naked from the waist up the reason for itchiness was revealed I had oedema all the way from the waist to the neck my skin was nearly glowing in the dark.
It wasn't the first time I've had an allergic reaction. My hay fever had very fittingly kept me from stupid tasks like stacking hay and mucking out in the sheep pen but this time it was a bit over the top.
Feeling very tired and a bit dizzy I went to bed but not for long as the dizziness was rapidly moving down into my tummy. I crawled to the bathroom and got rid of my dinner and a soda pop from the youth club and then stood leaning on the wall feeling more than dizzy.
The next thing I remember is finding myself on the bathroom floor and my mother shouting my name very loud. "You are having spasms we've got to call the doctor," she said and afterwards I thought that she must have spent a lot of effort controlling her voice.
The family doctor arrived in all his might he was known as "The small doctor" who he in no way was. When he asked for a chair you had to find the most solid one in your household to be sure he didn't break it with the weight of his enormous corpus. The Doctor was big but his heart was the same for his patients and he examined me carefully asking what had happened to me.
No one in the room could give a proper explanation and then he asked where the smell came from. "Smell, what smell?" He looked around and his nose looked like the snout of a Doberman following an escaped prisoner.
His eyes zoomed in on the small bottle on my table the lid wasn't even screwed properly on. "What's that?" he said and pointed a voluminous finger at it.
There's a good chance I started an explanation about rising trout and duns on the water but considering the state I was in I'm not sure.
The doctor's hand reached out for the small bottle he lowered his glasses down on his nose and started reading what the liquid inside contained. While reading his big brushy eyebrows slowly went upwards creating several wrinkles on his forehead.
"Trichlorethan" he mumbled and paused "That's not good it's pretty toxic". Trichlorethan is the stuff they use in dry cleaning shops a very potent substance.
He looked at me and said that since I looked like the worst part was over he just recommended that my parents kept a firm eye on me. Then he drove home in his small car sitting on the back seat the front seat had been removed to make room for his huge body.
Ten minutes later the doctor called my parents telling them that he had ordered an ambulance that soon would be arriving. On his way home he remembered a terrible accident in a brewery where eleven men died being poisoned with chloride and he didn't want to take any chances.
I got dressed in a hurry and grabbed a book on my way out to the waiting ambulance. On the way to the hospital one of the two ambulance drivers listened in disbelief to my story shaking his head several times. I don't think he understood the importance of keeping dry flies floating.
The nurses at the hospital kept waking me up every hour and I soon gave up sleeping and reached for the book that I'd been clever enough to bring. The next day I got home again and ever thereafter only screwing the lid of the small bottle outside in a lot of wind after all I was still tying a huge collection of dry flies.
Orbiting my daughter I'm pleased that she hasn't developed a passion for mountain climbing bungee jumping or even worse fly-fishing.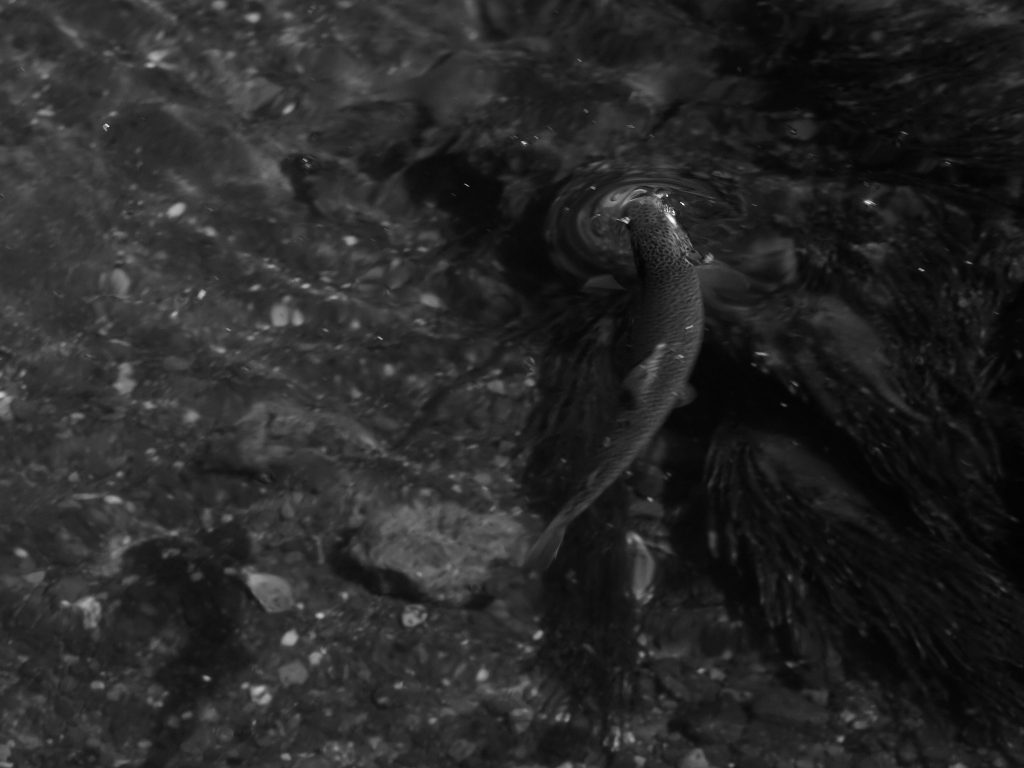 ---
Cumberland Valley Fly Fishing & Outdoor Festival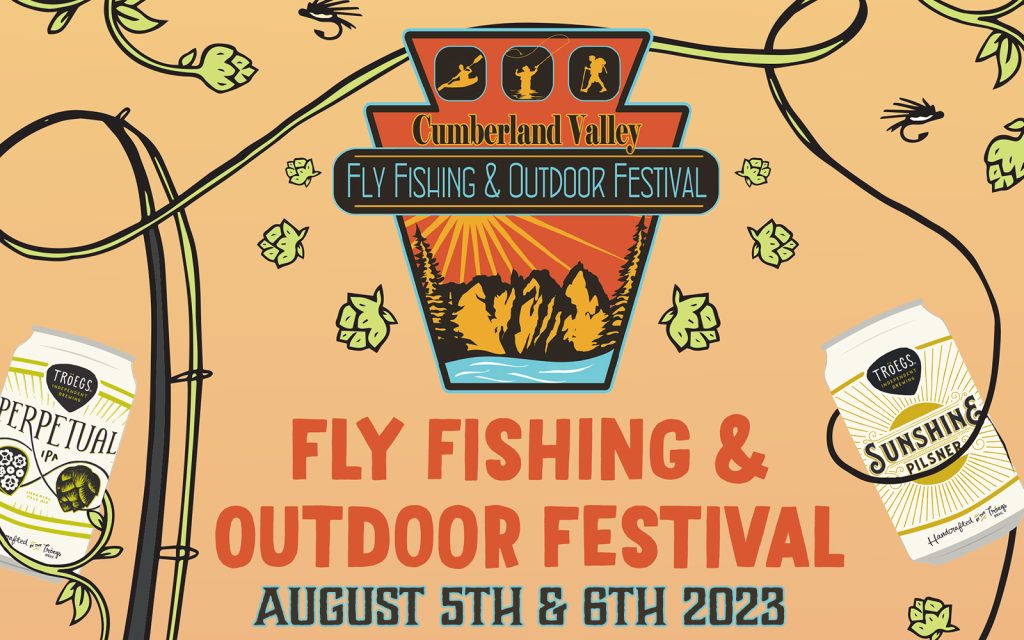 And don't forget – Steve Silverio will this weekend attend the Cumberland Valley Fly Fishing & Outdoor Festival in Boiling Springs, Pennsylvania. If you are near by please come by and say hello and get some tips and tricks from the master Silverio himself – a lot of activities is happening this weekend.
Read more here.