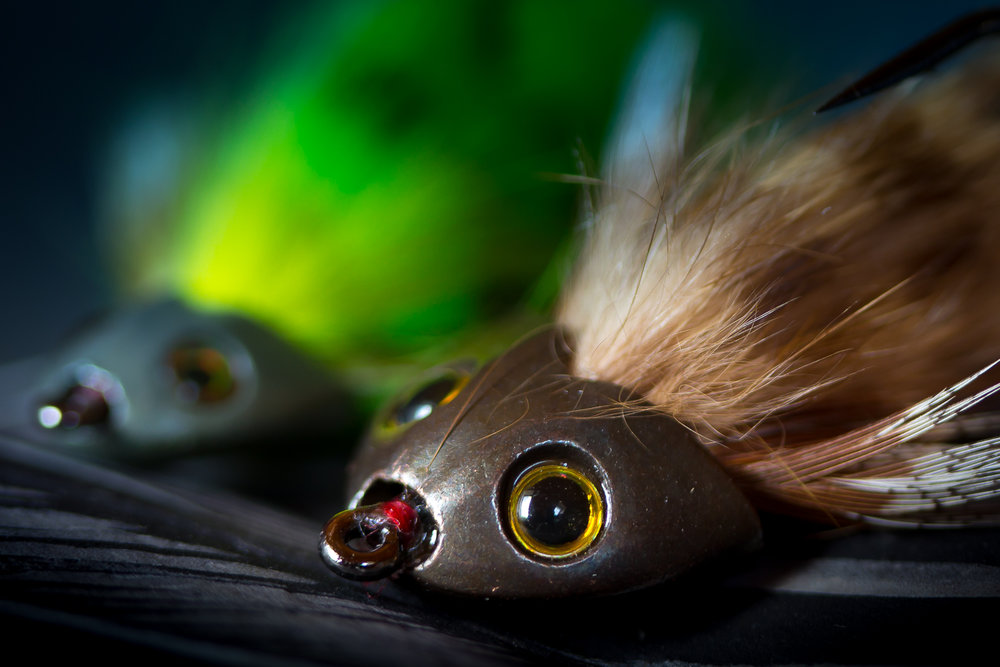 If you intend to knock your head repeatedly into solid rock – wearing a helmet makes sense. That's probably the reason why Flymen Fishing Company made their innovative Sculpin Helmets, Fish Skulls and other cool stuff :0)
I have dressed up a bunch of our streamer hooks (Ahrex NS110 and NS122) with helmets and skulls – and taken them for a test ride. Stripping, sliding, bottom hugging and headbanging into rocks.
If you want to see how they perform under water, check out this little video right here:
Making connections
During a brainstorm way back in the dark history of the Ahrex Hook company (which still isn't a year ago) – I came up with a payline saying something along the line of: Ahrex Hooks – connecting fly fishermen… and fish.
Looking at our daily feed on social media, this sentence has turned out to be a bit of a prophecy. Our product does indeed connect fly fishermen and fish, which wasn't a big surprise. But… they sure do connect fly fishermen all over the globe as well. If you do an Instagram tag-search on #ahrexhooks more than 2000 post will turn up: Beautiful flies, creative tying techniques, film clips, fly patterns and stuff. All of it done by fly tiers worldwide that use our hooks, and want to share their ideas and passion. And then there are tags like #ahrex #ahrexpredator #nordicsalt – and there are lot's of others media platforms.
So I guess… the ability to make strong connections is the reason why our hooks are out there: In Scandinavia, in USA, in Germany and very soon in most of Europe and, in this week actually, in South Africa.
Let's keep it up, guys. Connecting… and sharing ideas and cool flies.
New videos from Ruben Martin
Talking of connections and new friends. If you don't already know our Argentine friend, Ruben Martin – you owe yourself the pleasure of dropping by his website or YouTube channel. Ruben is a fabulous fly tier and a super creative dude – and he is very productive. This week alone he released 2 cool videos using our hooks. Check them out here:
https://www.youtube.com/watch?v=EnVhe3Kyj7c
https://www.youtube.com/watch?v=iHUTW_KUU2A
Have a nice weekend :0)
Michael