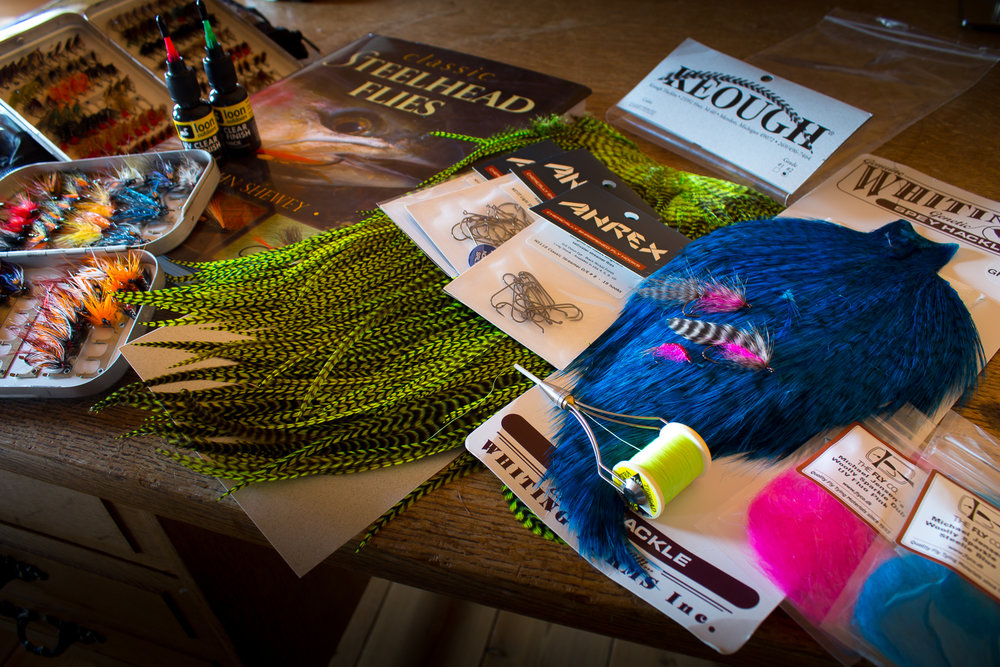 Winter is coming (as the say in Game of Thrones) at least at the northern hemisphere. For some of us that means short days, cold and wet hands… and putting in more hours between hook-ups. That might be different if you live in a winter fishing wonderland :0)
But while I sure do envy our friends down on the southern part of the globe, that is experiencing spring right now, the northern winter has a bonus as well. It's top season for fly tying, and to spice up things… we have new hooks in production as we speak.
The next release will feature two hooks that should be candy for those of you guys who love to swing large streamers for trout – whether the flies are articulated and not. We hooked up with a very competent streamer dude on this series, and spent some time at the drawing board and at the fly tying vise as well as on the water. You are going to hear much more on this in the coming months.
We are pretty excited about the new hooks, and look forward to show them to you. Meanwhile for some further inspiration, you can take a look of the work from a couple of our friends.
Saltflue.no
Saltflue.no is a team of Norwegian fly fishermen and fly tiers that run a website/blog and a YouTube channel. They are very productive and do a lot of fly tying SBS's. Check out their YouTube Channel, where I found this Badger & CDC Shrimp using an Ahrex NS150. There is a lot of good stuff there.
https://www.youtube.com/watch?v=bIPGuI-mW0A
Ruben Martin
Our Argentine friend Ruben Martin ties all kinds of flies, but he is a master of tying super realistic flies, that actually works in a fishing situation. Ruben just released a video where he ties a cool imitation of a large hellgrammite – sporting legs that go on for miles and lots of impressive details. You kind of expect that this bug could crawl across the table and bite your finger. Still – make no mistake – this is a fishing fly, and will lure large trout anywhere in the world. Ruben uses an Ahrex NS118 Classic Streamer hook size 4 – and bends it to achieve the perfect profile of the large larvae of the dobsonfly. Check it out here:
https://www.youtube.com/watch?v=BWBBBhXY3FU
Have a nice weekend :0)
Michael