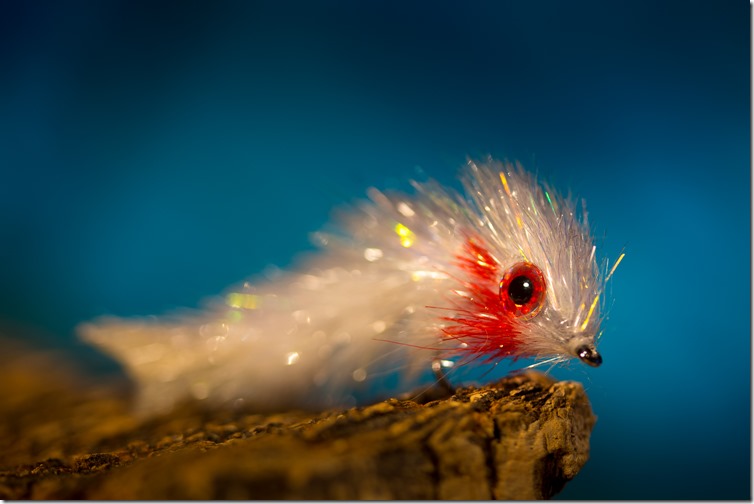 If you want your streamers to swim, undulate and downright act like a tasty and delicious baitfish, you will love today's video from our Nordic Salt Session earlier this year.
This time we present Per Tofting's PT STF Fishspine. Per is a great fan of Blane Chocklett's Game Changers, and as soon as he showed me, and the rest of the team, how these flies swim in the current – we turned into believers as well.
On this fly Per wanted to downscale the Game Changer to a something like 2-3 inches. Finding the first original Chocklett's Body Wrap too bulky on small flies, he came up with a fly using synthetic fibres in a dubbing loop. Per use the Magic Tool for making a composite loop.
The PT STF Fishspine is tied on Flymen Fishing Company's Fish-Spine shanks with an Ahrex NS172 hook up front. A nice little trick in this video is the technique Per use for building a tail fin using STF fibres and Loon Outdoor UV-glue. Cool detail.
The Nordic Salt Session was made in collaboration with Sportsfiskeren (DSF).
Check out the video right here….
More hungry?
If you want more stuff on your plate this weekend, you might want to see what our Argentine friend Ruben Martin is working on at the moment. He has a new video out. This time it's a cool shrimp fly. Check it out here…
Or you could go to my YouTube channel and meet my Boss. He has shiny eyes, a red beard and likes to catch salmon, sea trout and steelhead. Check it out here…
Have a nice weekend :0)
Michael