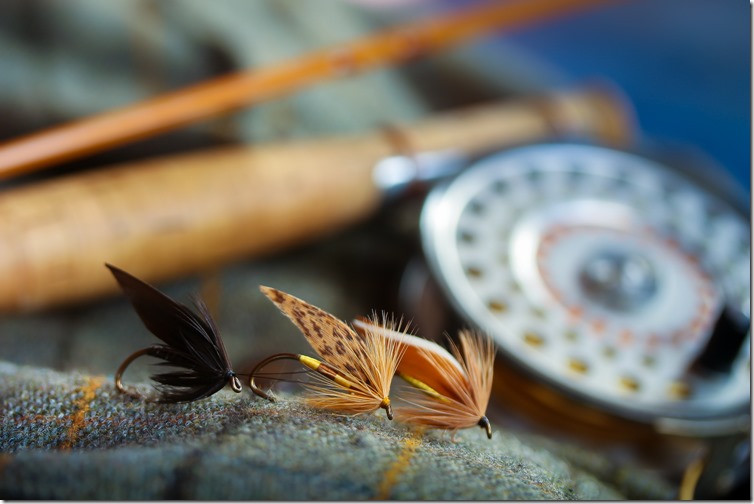 As a company based in Scandinavia we want to take the opportunity to spread the word on some of the milestones in Scandinavian fly tying and fly fishing history.
I think that most of the pioneers around here were inspired initially by the British fly fishing tradition. Most likely the first fly fishers throwing a line over our waters were Englishmen, since those guys always seems to have been travelling the globe with a fly rod (and some trout eggs) in the luggage :0) The eggs weren't needed around here, though. The cool streams of Scandinavia had a healthy population of trout, grayling and salmon.
But the inspiration was needed. I think we got some of the first wet flies, dry flies, sea trout flies and salmon flies from these travellers. Just think of the beautiful loch style wet flies, nymphs from Skues and Kite, dries from Halford – and later on the stillwater revolution from Ivens, Walker, Clarke, Church and others, that had great impact on our saltwater fishing for sea trout.
Later on the American tradition had a large impact as well, and it sure still has. The long shanked streamer flies that were born in Maine travelled across the Atlantic and kick started the interest in specimen hunting for those large trout and other predators. And we were inspired by the Catskill tradition, the whole migration thing from the Great Lakes Area, bass bugs and other cool stuff.
The heritage
All of these inspirations were mixed up in our fly fishing history, and out of all this a Scandinavian fly fishing tradition began to emerge. To remind our self and you guys as well, that we are standing on the shoulders of giants – we want to put focus on tradition and heritage now and then: The Scandinavian as well as the global. Today we travel nearly hundred years back in time and take a look at one of the flies from the Krogsgaard Series.
John Lind Rasmussen ties a Krogsgaard No. 9
John is a fly tier and fisherman that keeps traditions alive and kicking. He is a hook maker, fly fisherman and fly tier – and he can be seen fishing the large Danish salmon rivers with a two handed split cane rod and silk lines wearing tweed clothing. And he hates synthetic fly tying materials… really hates :0)
Recently we had John sit in on a tying session, tying one of the most iconic and classic flies from our Danish fly fishing heritage: the Krogsgaard No. 9. John ties the fly on an Ahrex NS115, which combines the classic semi-limerick bend look, with a sharp point and a small barb.
See the full tying SBS right here…
You can read more on the Krogsgaard series, see more of John's flies and find all the original Krogsgaard patterns on my blog right here…
Have a nice weekend :0)
Michael