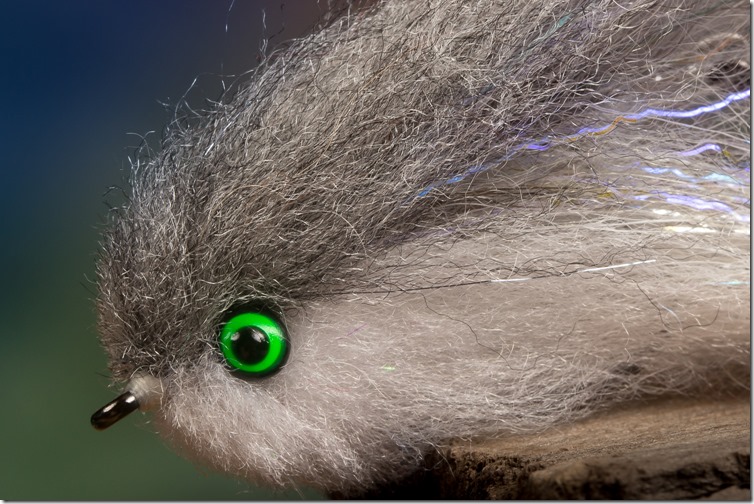 Sea trout, predatory browns, salmon and… sharks. During the last week lot's of exiting news have reached the Ahrex headquarter. The season sure is off to a good start, and our hooks are put to the test every day out there.
A look at the past week on social medias reveals an impressive amount of fish species brought to hand with the help of some of our steel.
Salmon
First of all, salmon season in Denmark has started with some beautiful silver comets entering the rivers. One of our friends Mik Norman hooked up with one of these using our brand new HR450 Tube Treble. Congrats to Mik and thanks for sharing your experience.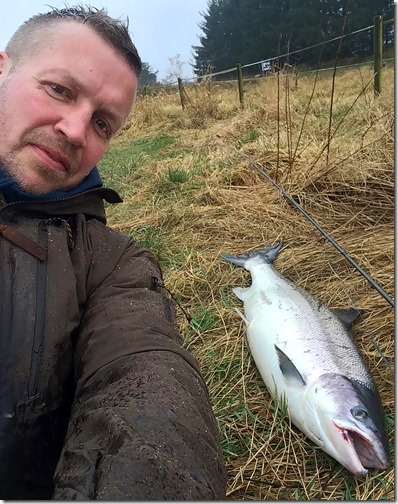 Sea trout
On the Swedish west coast sea trout season has started, and our Swedish friend Agne and a bunch of his friends went fishing. And well… let's just say, they had a fabulous day. Check out this video…
Shark
We primarily had pike, musky and bass in mind, when we designed our Predator Series Hooks. Since then lots of anglers have used these hooks for saltwater species as well. Darryl Holtz stepped up the game, when he challenged a shark with a fly tied on a PR320 #6/0 – and landed the toothy critter. Darryl wrote: To say we worked hard for this fish would be an understatement. My first shark & one I will never forget. Congrats to Darryl.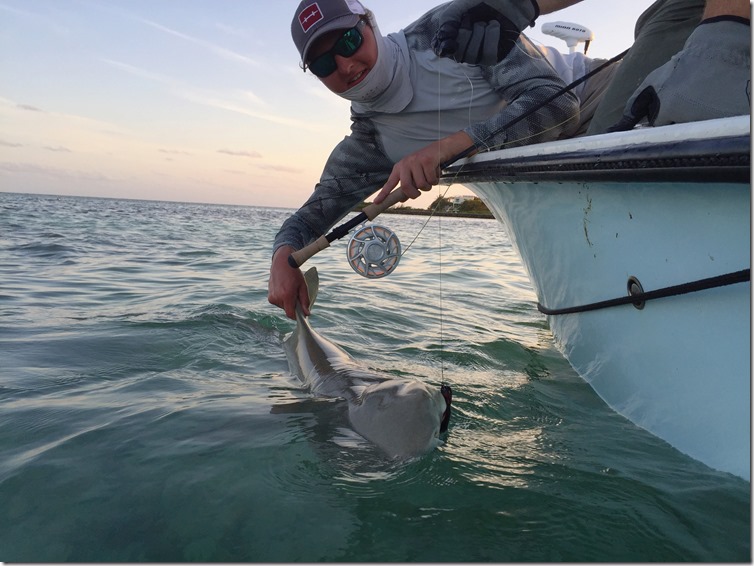 Oskar Hagelin ties a $5Shake
This Friday's fly tying sbs is for those of you that love big hairy streamers and large trout. Swedish Oskar Hagelin ties his $5Shake. The name, five dollar shake, as film connoisseurs probably guessed, draws strings back to an iconic diner scene in the cult movie Pulp Fiction. The fly is tied on two TP610 Trout Predator hooks.
Oskar is a self-confessed streamer addict that lives and breathes streamer fishing and –tying. He is the man behind the blog Time Flies by Oskar, and the Facebook group Alla vi som älskar streamerfiske. Both are definitively worth a visit. And check out Oskar on Instagram and Facebook as well.
Listen to some heavy rock and watch Oskar tie a $5Shake right here…
That's all for today folks. Have a nice weekend :0)
Michael