This Friday the blog is going world travelling. We want to welcome a couple of new distributors, take a look at a remarkable catch – and we have a brand new fly tying video from one of our favourite Swedish streamer dudes, Andreas Andersson for you as well.
Canada
In Canada distribution of Ahrex Hooks will be in the capable hands of Gaspé Fly Co. This company is the result of three men hooked on fishing. From its humble beginnings in the basement of a private home, GFC is now a flourishing Canadian business in the distribution of flies, fly tying material and accessories for fly-fishing. So this is good news for all of our Canadian friends. Check out Gaspé Fly Co on gaspeflyshop.com or on Instagram and Facebook.
Japan
In Japan distribution of our hooks will be handled by Kazuyuki Minagawa and his company Sweetfish. We are looking forward to the collaboration… and the opportunity to put Scandinavian designed steel in the hands of the creative and talented Japanese fly tiers. You can find Sweetfish on Instagram.
Germany
Slinging large streamer flies for predators is fun, challenging and, at times, pretty effective. German Jonas was fishing for pike, when this 1,40 meter (55 inch) monster catfish grabbed his fly. Jonas was using a fly tied on an Ahrex PR351 # 4/0. Big congrats with that catch. You can find Jonas on Instagram.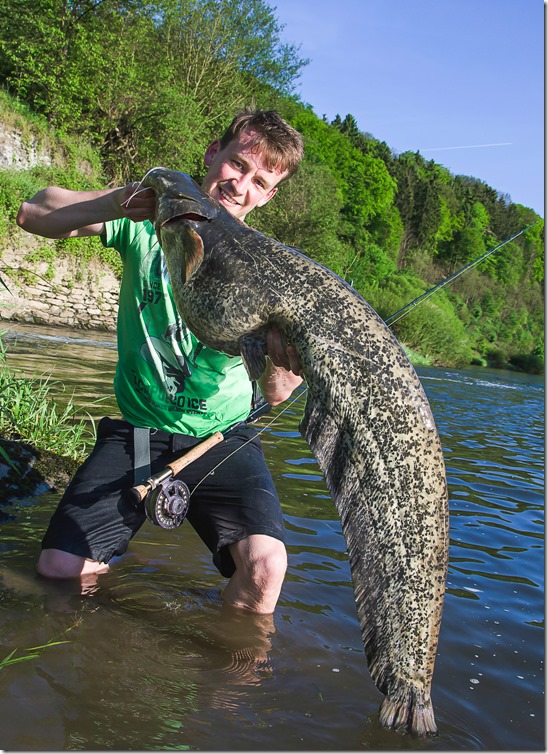 Hawaii
Nervous Water Hawaii seems to be living in a saltwater fly fisherman's paradise – and they crank out some interesting flies as well. Check out this shrimp pattern tied on our NS150 hook. And see more cool pictures from these guys on Instagram.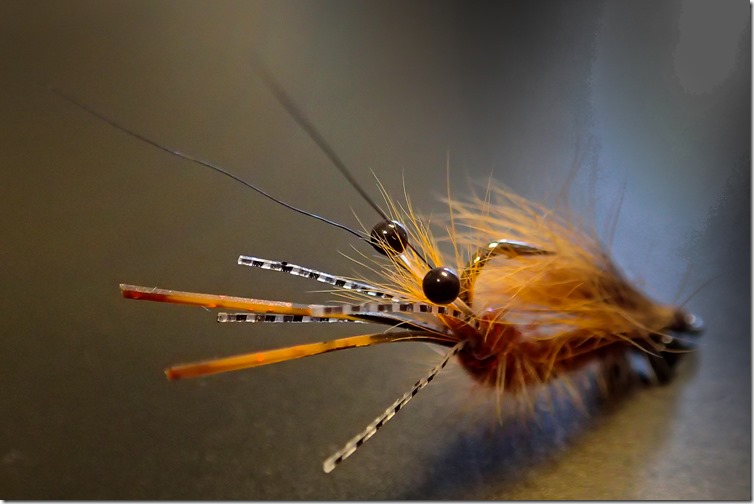 Sweden – Andreas Andersson ties a Ragdolly
Ragdolly is probably one of Andreas' most popular flies, and it is definitively my personal favourite… and… the baby browntrout colour version is just gorgeous. Andreas use the TP610 predator as front hook, and the PR320 as rear hook on this version. See more of Andreas' work on Instagram – and check out the video sbs right here.
That's all for today folks. Have a nice weekend :0)
Michael