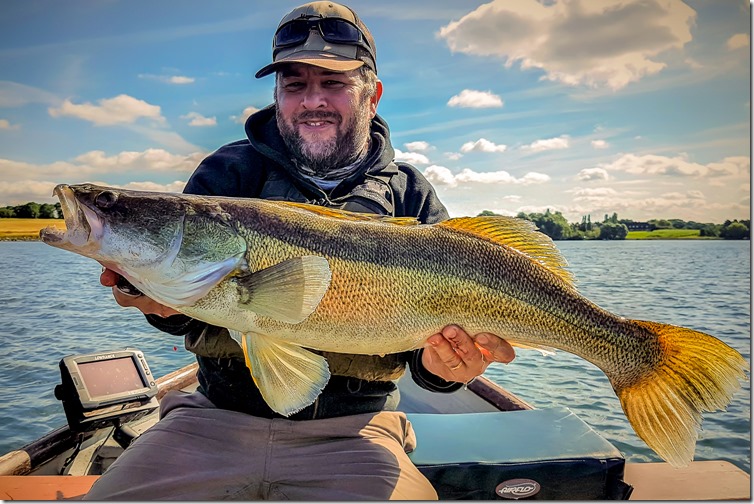 Today you can meet UK based Paul Monaghan on our blog. He is an awesome streamer fly tier, and he makes some cool videos on fly tying and fly fishing. Coincidently today actually is Paul's 45th birthday :0)
Since it is super interesting to get a British view on the streamer- and predator scene – I've asked Paul a bunch of questions. And I have found some cool videos from his YouTube channel as well. Here it goes!
Paul, where do you live? And which are your home waters?
I currently live in a pretty town called Marlow, Buckinghamshire, England, UK – which is thirty miles west of London. My home waters are the mighty River Thames and its many tributaries. None of these waters provide easy fishing, so I prefer fishing from my kayak and paddle to places that are hard to reach for bank fishermen. When work and family life (married, with three children) allow my treat is to go target predators on the Bristol and Midlands big trout waters.
What's your day job?
I wish it was something creative related to fly-fishing, but can't see that paying the bills living down in the South East of England :0) Instead I work as Snr Technology Engineer managing technology projects for a very large Anglo American Investment firm.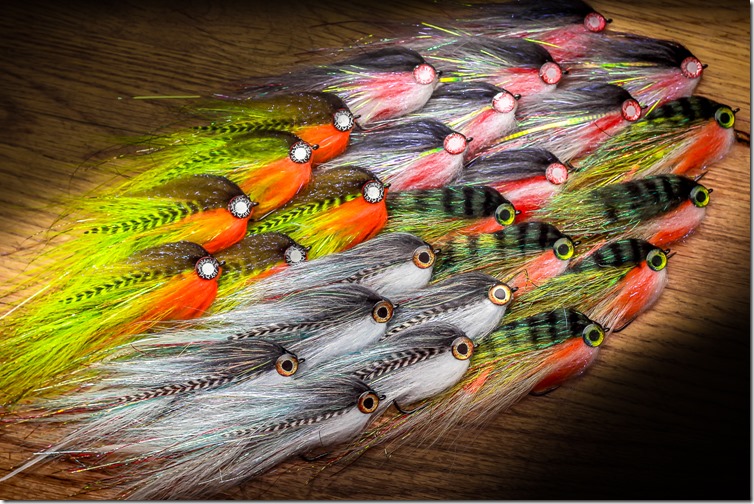 When and why did you take up fly fishing and fly tying?
I actually started tying flies from about nine or ten years old, long before I discovered the joy of casting a fly line. I was born and spent part of my childhood living in South Wales… fishing the River Monnow and Wye. The shad (sometimes known as freshwater tarpon) used to run up the rivers and provided great sport on my ropey looking creations, which I cast out on a spinning rod using mono weighted with shot. I started fly fishing properly a couple of years later targeting lake trout.
Then the tying got serious, tying everything from traditional loch style wets, nymphs and lots and lots lead-head Dog Nobblers. I liked those, but needed to wear a helmet to cast them. Maybe that's where my current obsession came from?! Back then I had dreams of becoming a professional fly-tyer and nothing else.
I guess it's not all wrong to pin point you as a streamer- and predator fly fisherman?
I've been through many phases targeting many species and learning various styles of fishing, from using bait, lure and fly over the years. I'm a bit of an all or nothing kind of guy and tend to relish in the challenge of targeting specific species and making it hard for myself. The net very often remains empty, but when that special fish does come along I feel like I have earned it, which is very satisfying. In recent years nothing has excited me more than the challenge of fly fishing for predatory fish (all sizes) and tying streamers, of course. It's like a drug when you get that first hit. You just wanna do it more and more. Pike figure largely as my target species as they can be found in most waters locally and be caught on fly all year round.
Favouring the big river, I look forward to those early misty, cold Sunday mornings during autumn/winter in my kayak, searching the water… trying to find the pike: Sometimes failing – and sometime being surprised at what I find. There's a short film on my Youtube channel with a cheasy title called Chasing Big Mama's which describes what I'm talking about and paint's a nice picture of a good morning on the river. Go take a look!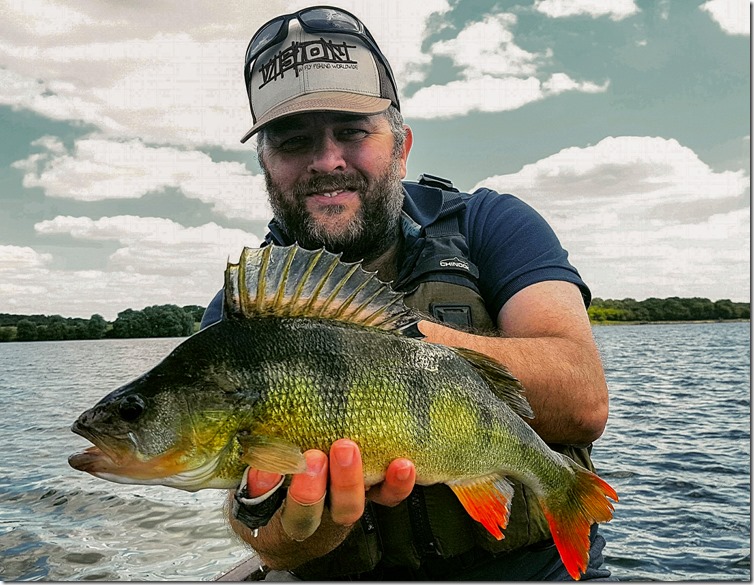 My streamers have evolved within the short time I have been tying predator flies. This is because I have the opportunity to test them most days if I want – as I work very close to the river. So I see how they behave with various retrieves and how the pike react if they are found and are hungry. Quick easy ties using synthetics were featured mostly during the early days. They caught fish, but I'm a fly tyer and keen to learn new techniques through trial and error – and I feel the need to keep changing and improving. Perhaps that's the influence of my day job.
I still occasionally tie with synthetics, but there's something about the movement of bucktail and other natural materials incorporated in it, like nayat, sheep, fox etc., that currently has me spell bound. Imitative articulated Deceiver style flies in particular are probably my speciality and have caught a lot of pike. The 'Frosty Roach', 'Zombie Bleeder' or 'ZB', 'Pink Punk' and 'The Big N' to name a few, which all follow a mix of hollow tie and traditional tying with bucktail, with added materials. These flies are time consuming to tie, but in my honest opinion, the results of how the fly moves and its versatility make it worth it. A recent personal project for me, was taking my tying a step further by producing tutorials for those that want to learn how to tie them. I'm very much an amateur with the DSLR, so I had to figure out lighting, how to edit footage, sound etc. Like in my tying I like to take my time and produce something to the best of my ability and try to make the tutorials interesting. Zombies was the last theme, which I had fun making.
This summer has seen my boat partner and me targeting zander and learning how to fish for them on the fly in deep water. I've experienced some difficult days, but that's half the fun trying work out how to present the fly, find the fish and how to get them to take. Clearly they like light airy flies with plenty of movement, and so do the pike and perch. The Frosty and ZB down-sized and tied on my favourite Ahrex Hook the Trout Predator 610 proved to be decisive and provided some great sport.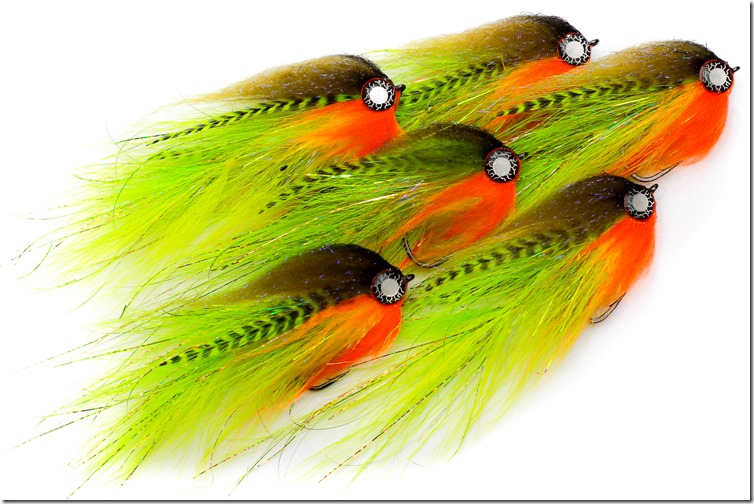 Who inspired or inspire you – past or/and contemporary masters or friends?
I tend to be inspired by elements of a fly I have seen, and then build on that, as there is so much cross over and very little that hasn't already been discovered and documented.
Johan Lindqvist's awesome deceivers led me to Bob Popovics talents and literature. Bob's book 'Fleye Designs' is the Bucktail Bible and a must read for any fresh/salt water flytyer. Andreas Andersson's Delivery Man…what a fly! That inspired me to start articulating! Niklaus Bauer/Ulf Hagstrom, two cool dudes that have shaped some of my designs and entertained me. Gunnar Brammer's skill, creativity and thought process got me thinking. Daniel D. Holm's 100 mph tube tying opened my eyes to reverse ties. Norbert Renaud/Martin Smith's awesome work with synthetics helped me catch a lot of pike. Of course there are more, and far too many to mention, and no doubt more that will emerge… hopefully the next generation/youngsters! I spent some time and tied next to Emma Lindgren at a recent Fly-fishing show in London. Emma ties some beautiful streamer patterns and is a very intelligent and talented lady for someone so young. Exciting times ahead and glad to be part of it!
A word about passion. What makes you tick as a fly tier?
It's been an exciting year in terms of fly-tying – with social media being a big part of that. I have a few big fly-fishing shows coming up over the next 6 months, which no doubt I will enjoy immensely. I'm a shy guy, but I love meeting people that share the same interests, and who want to learn or just want to talk streamer and predator fly fishing. I sell a few flies to help me finance the shows and materials, but tying is very much a hobby for me. Kind of providing a release for when it's not time to go fishing.
I enjoy tying flies that catch fishermen as well as fish as I believe confidence plays a major part upon whether you are successful or not. If I don't like the look of a fly… it won't get air time. Of course helping and inspiring others to get involved with fly-tying and fishing (just like I have been inspired by others) gives me the most satisfaction.
Thanks a lot for your time, Paul. And Happy Birthday :0)
Experience some of Paul Monaghan's videos
In Paul's own words, he ties far too much to find the time to blog. So he prefers to communicate through photography and film. I've handpicked a couple of cool videos for you. Definitively worth checking out over the weekend!
Winter kayak fishing. Freezing cool video :0)
I'm a great fan of bucktail… and so is Paul. Anyone who thinks bucktail is a stiff and lifeless material should watch this video ;0)
If you wanna see more of Paul's work, check out:
Have a nice weekend :0)
Michael