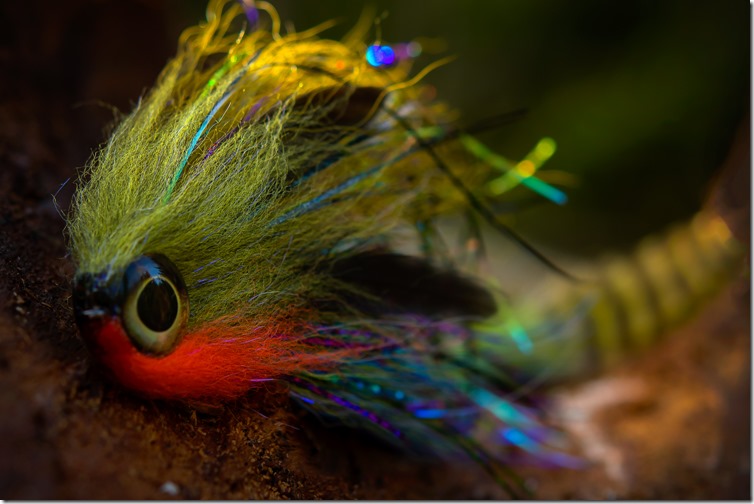 Today we take a look at a bunch of cool flies tied for some of the biggest and most badass predators in freshwater lakes and streams: The northern pike and the musky. While we here in Scandinavia have some fabulous pike fishing, the musky is a species that is native to North America only.
So let's touch down in Wisconsin, USA where Tony Sandrone, owner of Nightmare Musky Flies cranks out some hot flies for the large predators. If you've followed our feed on Facebook and Instagram you've seen quite a lot of Tony's flies already.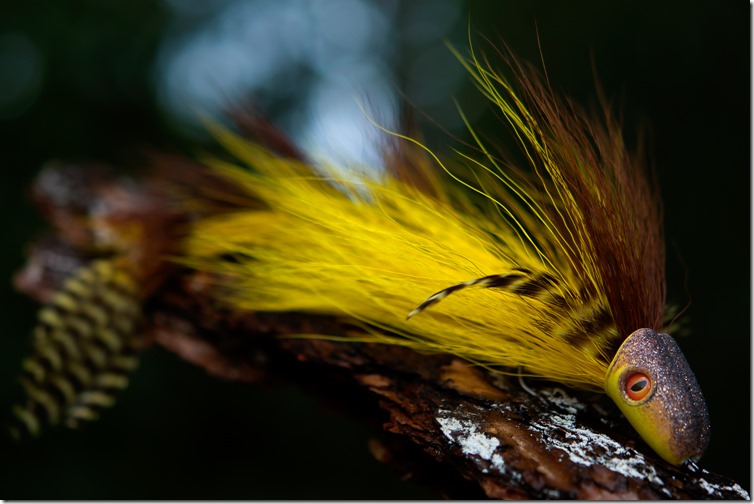 Tony combines plenty of natural materials like saddle hackle and bucktail hair with a sparse but delicate touch of synthetics. His inspiration comes partly from a past fishing conventional jerkbaits and spinning lures such as the Bulldog, Mag 10 Bucktail, and the Bucher Shallow Raider. And on the fly tying side guys like Blane Chocklett, Niklaus Bauer and Brian Wise have inspired to different elements in Tony's style.
Tony was a late bloomer and started fly fishing and fly tying in 2007 – which just makes his flies even more impressive. This guy sure is a fast learner.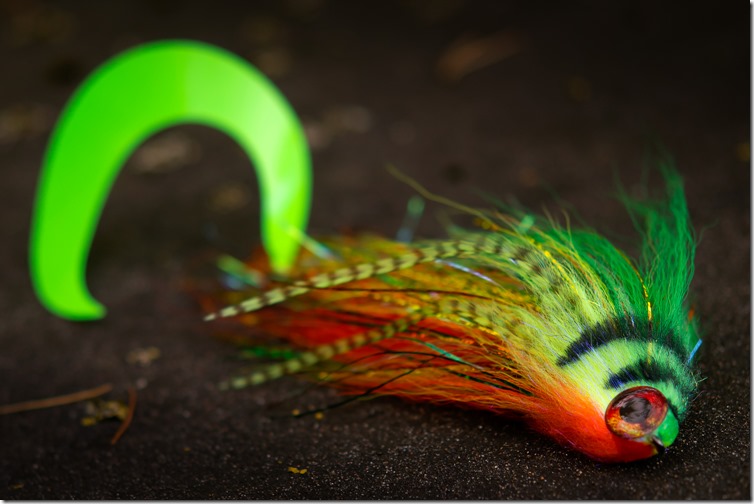 While you can see a lot of Game Changer style in Tony's flies, he definitely gives these killer flies his own very personal touch: Long slender flies with a robust head/shoulder part to create turbulence and movement. They all seem to be dressed up for a hot date with the big predators. In Tony's own words:
"There's nothing quite like seeing a fly the size of a muppet getting inhaled boatside by a crocodile!"
Well we couldn't agree more – and we are proud that Tony, and a lot of other musky fly tyers, has chosen our PR320 # 6/0 as their go-to iron :0)
If you are into pike & musky fishing and tying, check out this slideshow to get a taste of Nightmare Musky Flies.
If you wanna see more of Nightmare Musky Flies and Tony – check out:
Have a nice weekend :0)
Michael