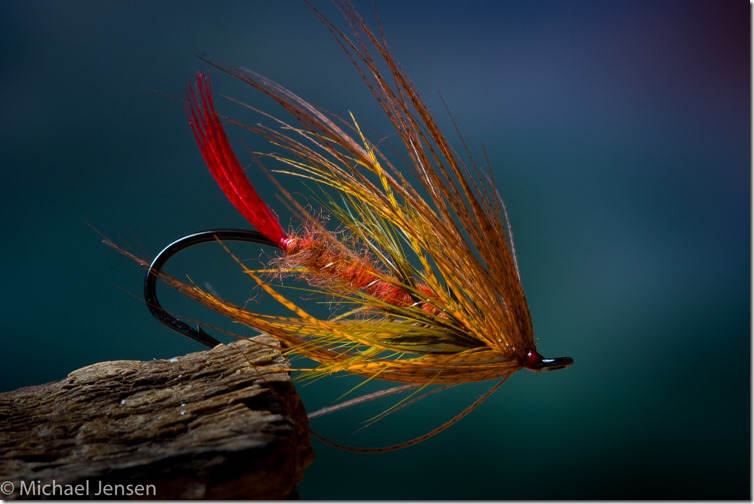 Ok… we share practical tips on fly tying, fishing related stuff and present some of the coolest fly tiers on the planet on our blog. We've even talked about the passion. Today I will talk inspiration. What makes you tick as a fly tier and fly fisherman?
When you sit down at your vice with materials all around you, where do you find your inspiration? Since this is a blog… and the communication mostly is one-way, I don't expect you to answer that question right now :0) Just want you to reflect on the topic.
Meanwhile I will share some of my own thoughts. I often wonder what made Lee Wulff put a hair wing on a dry fly? What inspired the late Paul Jorgensen to tied his Blue Rat and other wonderful flies. What made G.E.M. Skues realize that trout fishing had room for other religions than the one F. M. Halford preached? Why did Morten Oland put spey feathers on a saltwater shrimp? And what made Claus Eriksen think, that pink would be the best colour for his Pattegrisen.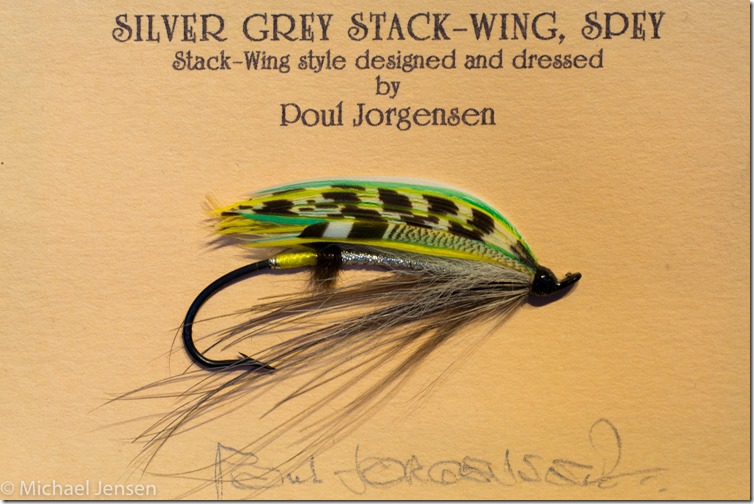 Books and magazines
While I know… I can just ask Morten and Claus, it's more problematic with Lee, Paul, George and Frederick. That's why I often turn to my library for inspiration. Starting out as a fly tier, I guess most of us feels pretty contend with ourselves. But at some time we realize, that we are standing at the shoulders of giants. I did. So often I dive down into books that sends me to Montana in the 1950's, River Test in England in the 1930's or to a UK reservoir in 2012 or somewhere else in another part of the world.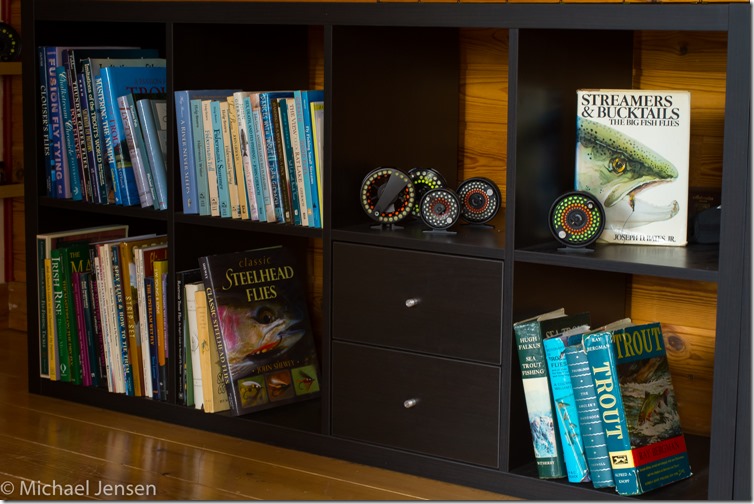 Magazines are a great source for contemporary stuff, news and contrary to some of the web based info – there is often inn-depth articles, that is produced in collaboration by professional writers, photographers and editors.
Social media
Another great source of inspiration is the tons of stuff that pops up every day on Instagram, YouTube, Facebook, Twitter… what ever. It's like a river of inspiration that flows by you every day – and it's all there for the taking. All you got to do is grab the good stuff… and let the rest pass by.
Real live stuff
There's nothing more inspirational than sitting together with experienced and creative tiers, and get the chance to pick their brains. Or just watch them do their magic. So attending fishing club tying classes, master classes with cool tiers, fly tying shows or just hanging with a bunch of fly tying friend can be very inspiring.
Inspired by waters and people
At Ahrex Hooks we get inspired every day. Mostly by social media feed and real flies from you guys. But we get a huge inspiration by just being on the water – alone or with friends. Rivers, creeks, lakes and the coastal shorelines all inspire us.
And though Lee, Paul and a lot of the other great tiers are gone, there's no need to worry about the future fly tying creativity. Just take a look at the work of the guys we have featured in this blog during the last one and a half years. You can meet some of the tiers on our YouTube Channel – and while you are at it, drop by the products site on our website. Our CEO and graphic design wizard Soren Flarup has updated most of the site with some very inspiring photo collages of flies and fish. Enjoy.
Have a nice weekend :0)
Michael