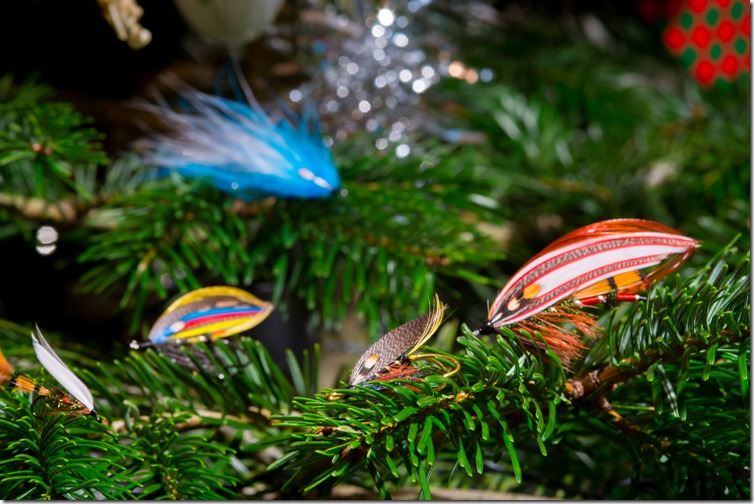 Christmas is here, but the kettles are still boiling at the Ahrex Hooks headquarter. We have one of our favourite Swedish streamer dudes, Andreas Andersson in the house in these days – and we are doing a lot of new films with Andreas, while he is here.
We already have a bunch of videos with Swedish tying wizard Håkan Karsnäser in the making as well, so there's good stuff in the pipeline for 2018. Håkan is also responsible for most of the flies you see on the intro picture.
But today I've taken the opportunity to check out, what a few of our fly tying friends, that also happens to be filmmakers, have been doing this season. Join me for a short trip around the globe.
Ruben Martin
Touchdown in Argentina, and we find the cool Mr Ruben Martin – who always has some new goodies in the bag – also for Christmas. Ruben's latest fly (as of writing ;0) is called the Looplegs Stonefly Nymph. This is a trademark Ruben Martin fly: very realistic… but still extremely fishy. Watch it here…
Holger Lachmann
Our German friend Holger Lachmann ties just about any kind of flies – and they all look fantastic. I am, however a big fan of Holger's streamer flies, so I choose his LaSku Streamer, which isn't new… but just something you would want in your box for spring fishing. Holger has a knack for building up perfect baitfish profiles by combining natural hair and synthetics – often using Senyo's Lazer Dub. Check out the sbs here…
Morten Coastfly Hansen
While we are in Germany, we might as well drop by our Danish friend, Morten Hansen aka Coastfly, who actually now lives just south of the Danish/German border. Mr Coastfly is probably best known for his excellent Glass Shrimp, but he is a very versatile saltwater fly tier. And his films are more and more evolving to a combination of Vlog and tying sbs. To see what I mean, check out Coastfly's latest video – which has Video log character and some cool B-roll clips:
Gunnar Brammer
And then a stop in USA. Gunnar is a guy that put a lot of thought into his streamer design – and he is a talented fly tier as well. Most interesting he is a great teacher. So if you want to get really nerdy about streamer design and construction – you absolutely need to see Gunnar's Tie Like a Pro series.
Here is the latest episode….
If you wanna OD on fly tying videos during the Christmas Holidays, our own Ahrex Hooks channel has content to keep you busy for several days. Check it out right here…
That's all folks. The only thing left to say is:
From: Everyone on the Ahrex Team
To: All of you
We wish you a Merry Christmas and a Happy New Year