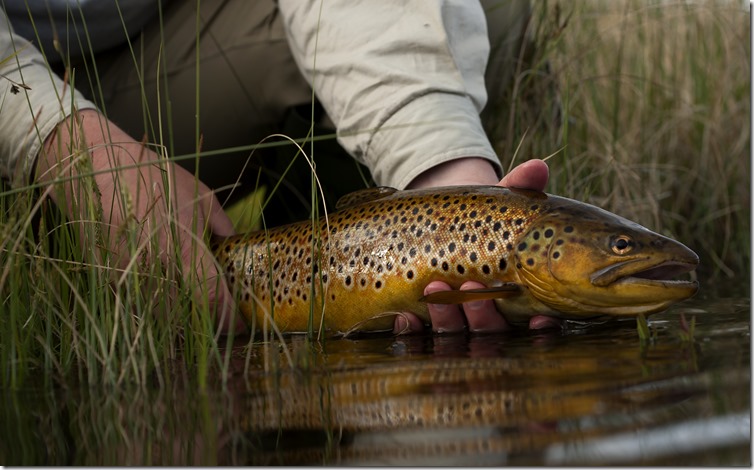 Sun is slowly gaining more power as it rises higher for each day up here in the north. I our neck of the woods, waters are still open. Seatrout fishing is slow on most days, but late in the afternoon on sunny days… the shallows warms up a bit, and trout move in to feed. And… each day brings us closer to spring.
Speaking of which… the new Freshwater hooks has inspired us and a lot of our friends to tie flies, that probably will do most good when spring and summer arrives. Last week we had a look at the Curved Dry Fly hooks. Today I will show you some flies tied on the equally wicked Curved Nymph hook. But first to something different.
Meet us in Stockholm and in London
We look forward to participate in several angling and fly fishing shows in 2018. First up is Sportsfiskemässen in Stockholm – March the 16th to the 18th. And later we will be
At the London Fly Fair on March the 23th to the 24th.
If you are in either Stockholm or London for one of these events, drop by for at chat on hooks and fly fishing. We will be there, ready to show you our full line of fly hooks. We will probably drop a reminder here on the blog, when we get closer.

Back to the vice. Our new Curved Nymph FW540 and FW541 hooks have that slight bend that just makes a lot of bugs look very natural and life like. It is the natural choice for nymphs imitating the water living stages of midges and caddis flies. It works cool on small scuds or gammarus and any kind of water beetles: Corixas, water boatman and chompers for instance. I kind of like this hook style for sparsely dressed wet spiders and flymphs as well. And I'm not the only one who feels inspired. Take a look at this little slideshow featuring flies from Håkan Karsnäser, John Lind Rasmussen, Holger Lachmann, Agne Sjöberg and myself.
Håkan Karsnäser ties an Olive Scud and a Petris Nymph
And to wrap things up nicely, we have had Håkan tie up an Olive Scud and a Petris Nymph for a couple of new sbs videos on this hook as well. See the videos right here…
Gunnar Brammer ties a Mini – Death Grip
For those of you that thinks that nymphs and dry flies aren't solid meat for any decent trout – I throw in a cool streamer as well for good measure. Our friend Gunnar Brammer has just released a video on his own Mini – Death Grip, which is a streamer you can actually cast comfortably on your nymph/dry fly rod. Check it out right here…
Have a nice weekend :0)
Michael