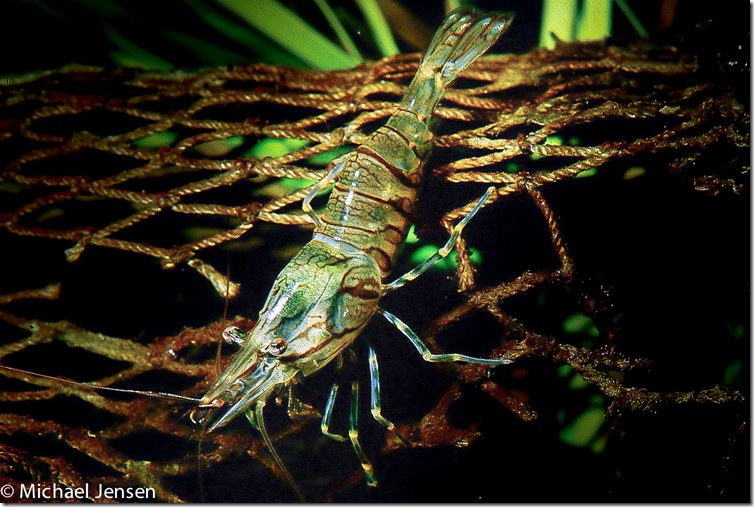 Shrimps are popular among saltwater fish… and fly tiers as well. We have seen a lot of extraordinary elaborate shrimps on this blog over the last couple of years. Some of these are pure art on a hook.
But cutting to the bone – which actually ain't easy on a shrimp, that has the tough parts on the outside – these critters are pretty simple to imitate. Building a cone shape with dubbing or natural/synthetic hair with a pair of eyes and some long feelers will do nicely.
That being said, we love shrimps here at the Ahrex headquarter. We are confident that the world needs Coastfly's Glass Shrimp, Claus Eriksen's Pattegrisen, all the totally awesome shrimps tied by innovative guys like Agne Sjöberg, Jonatan Ternald, Henrik Kure Nielsen and a bunch of others. We sure do. But all that is needed to fool the sea trout and other saltwater shrimp connoisseurs is a fly just like Per Tofting's variation on the classic STF Shrimp (originated in-house by Morten Valeur decades ago actually).
Per makes a tasty blend of colours, adds a Whiting spey feather to the mix – and creates a very tasty looking shrimp. See the full tying SBS right here…
And turning to the dark side
Nearly a year ago we released a video on Allan Overgaard's cool String Leech. Now Allan's fly is featured in an article in Danish magazine Sportsfiskeren. Focus is on night fishing during the summer. If you subscribe to Sportsfiskeren, check it out.
If you don't… here is a link to our previous blog on Bloodsuckers and leeches – also featuring Allan's fly.
Or check out the many shrimp videos on our YouTube Channel.
Have a nice weekend :0)
Michael