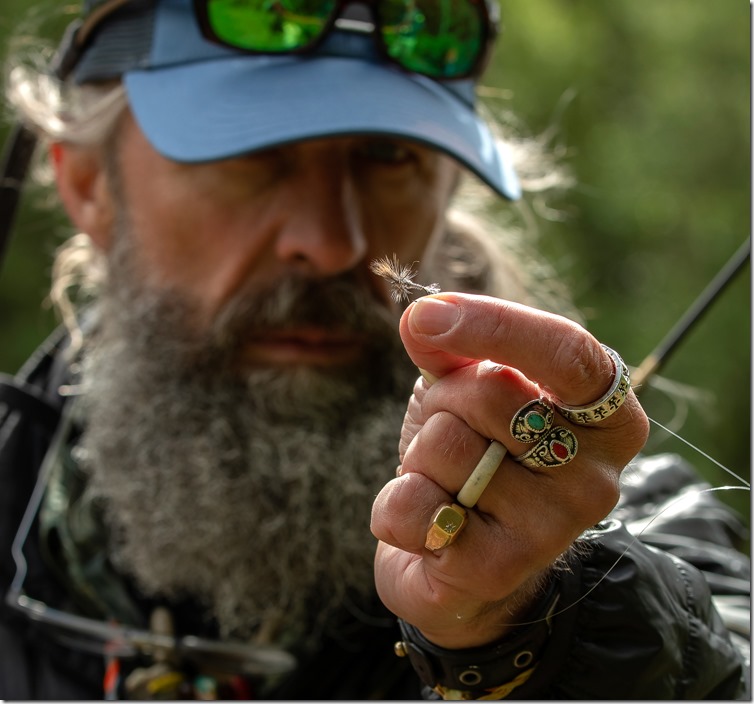 Fishing a dry fly to a steadily rising trout can be a very fulfilling experience. It can be totally uncomplicated as well – if the fish isn't to discriminating when choosing the bugs. But some days are more challenging than others – and to have a success on a regular basis you need to know something about insects, hatches, drifts, drag, casting, tackle and lots of other stuff – and be able to observe the water patiently before whipping the surface with your fly line. All that adds up – and make dry fly fishing a sport for connoisseurs.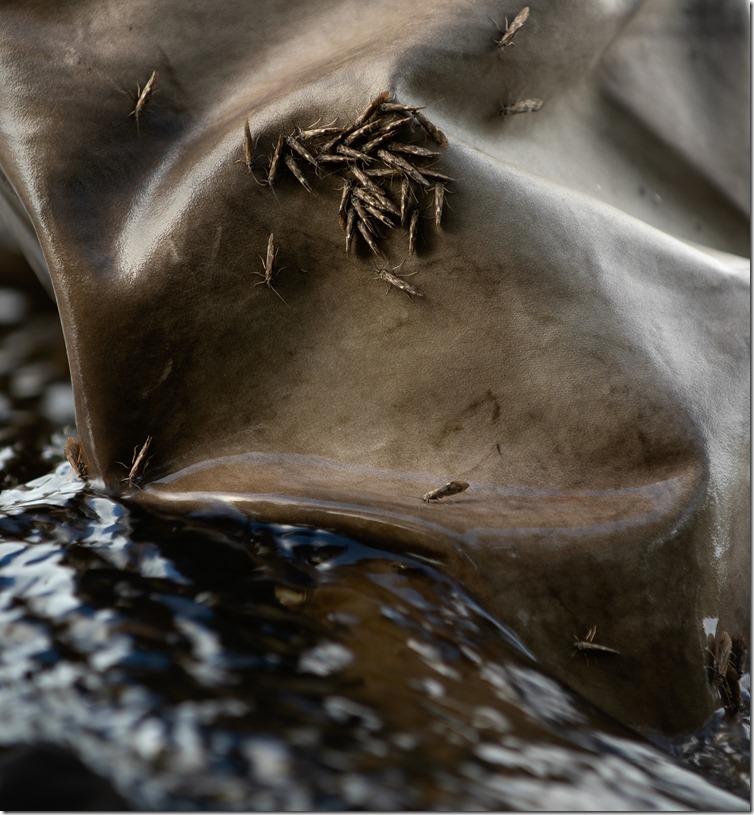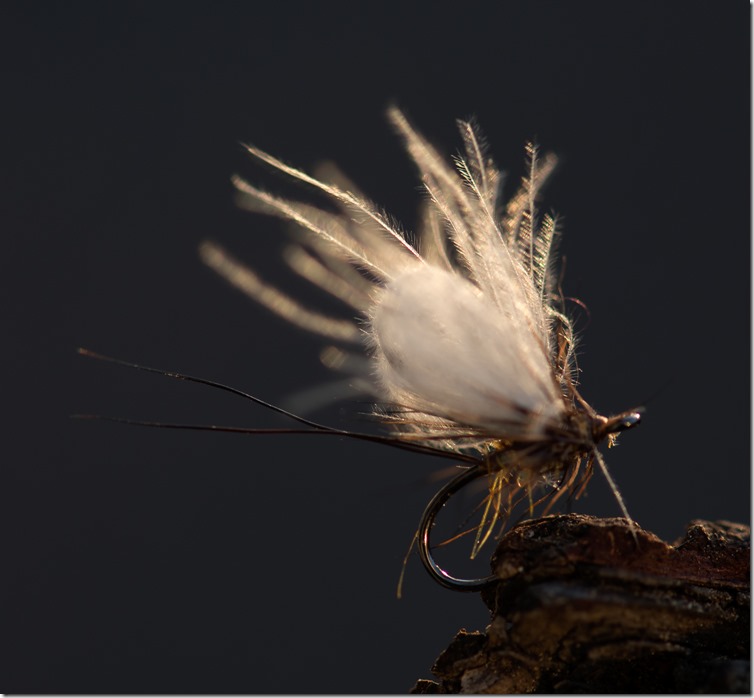 Historical notes
Dry flies were used before Frederic M. Halford entered the British chalk stream scene in the 19th century with his two books: Floating Flies and How to Dress Them and Dry-Fly Fishing in Theory and Practice – but without any doubt Halford's work marked a milestone in fly fishing history. His rather snobby and hostile attitude towards those, who chose other fly fishing methods – has left him with a slightly tarnished reputation, though.
Anyway, Halford marked the beginning… but the dry fly kept evolving. Going through the hands of a lot of innovative fly tiers, the dry fly developed from Halford's classic quill winged flies to a wide variety of tying styles. Just think Dunne, Walker, Swisher/Richards, Wulff, Whitlock, Van Klinken, Jorgensen and other tiers, that has taken the dry fly far out of Halford's comfort zone. And every day you guys push the boundaries as well.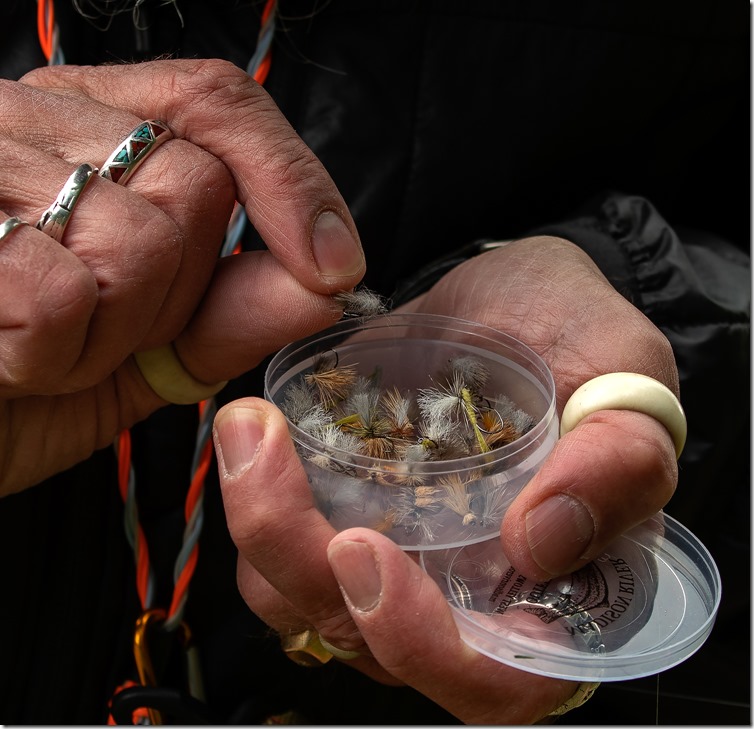 Not just patterns and fishing techniques
Dry fly fishing is much more than just knowledge, techniques and a rich history. It is also a way of meeting your quarry on its own terms. To be trying to fool a creature with a brain the size of a pea – and sometime getting skunked anyway. We have gathered a small selection of images to celebrate the beauty of dry fly fishing – and the passion that drives us.
The fly fishermen are Søren Flarup and Stefan Larsson. Morten Valeur is behind the camera on most of the pictures. The beautiful rainbow trout is credited to Matt Guymon, though. Hope you enjoyed this little photo essay.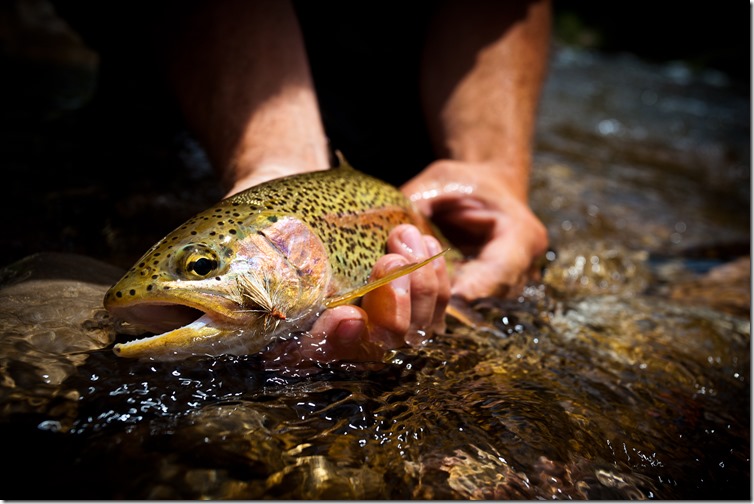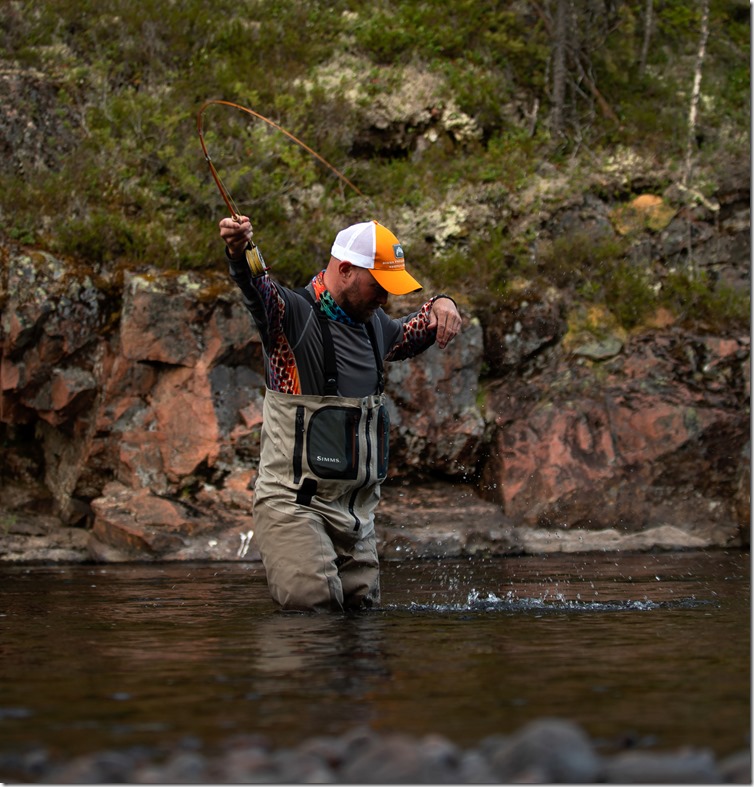 Hanna B. Vestergaard ties a CDC & Elk Caddis
And we have a brand new video SBS for you as well. Today we have a woman in the hot chair for a change. The very experienced and super cool tier and fly fisherman Hanna ties a classic with a twist. The Elk Hair Caddis is one of the world's most popular dry flies – and does a great job of imitating a fluttering or egg laying caddis fly… or sedge fly as they say in UK. And CDC has never done anything bad for a dry fly, so Hanna's combo will do great for trout and grayling anywhere in the world. See the full tying SBS right here…
Check out Hanna on Instagram: https://www.instagram.com/hanna.vestergaard/
And Stefan Larsson Instagram: https://www.instagram.com/wickedtrout/
Stefano Ticchiati tied the cool low floating flies in one of the pictures. Find him on Instagram: https://www.instagram.com/stefanoticchiati/
Find Matt Guymon on Instagram: https://www.instagram.com/freestoneriverphotography/
See our Freshwater Hook Series right here…
Have a nice weekend :0)
Michael