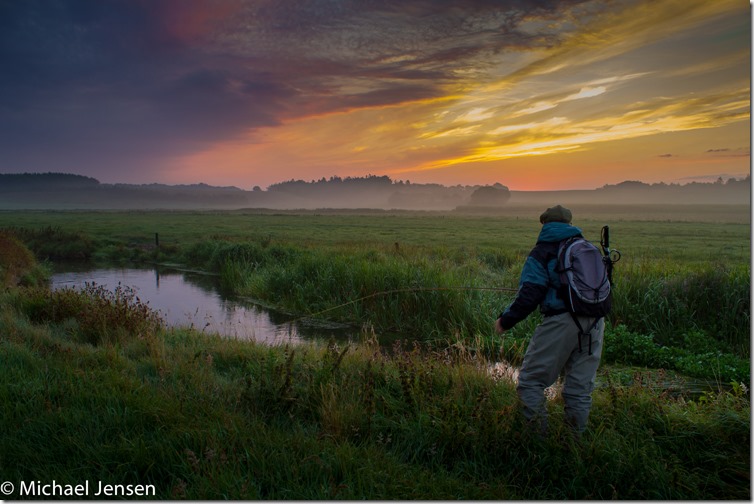 Around here we have a strong tradition for fishing sea-run brown trout. Part of the year we do that in saltwater, but during late summer and autumn more and more large browns enter the streams in preparation for the spawning season during winter.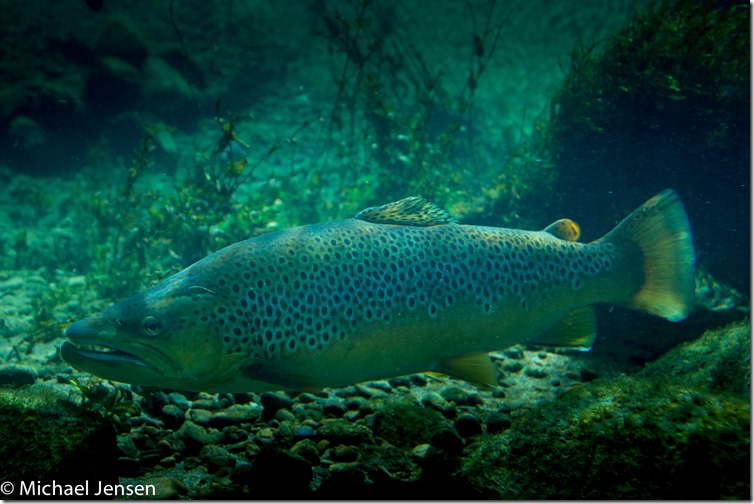 Night fishing, and the hours around dusk or dawn tends to be most productive – at least during summer. That means that we spend a lot of time with dark (mostly black) flies at the business end of our leader. A famous Danish sea trout and salmon fisherman, Jan Grünwald once said this about fly selection: The colour doesn't really matter – as long as its black.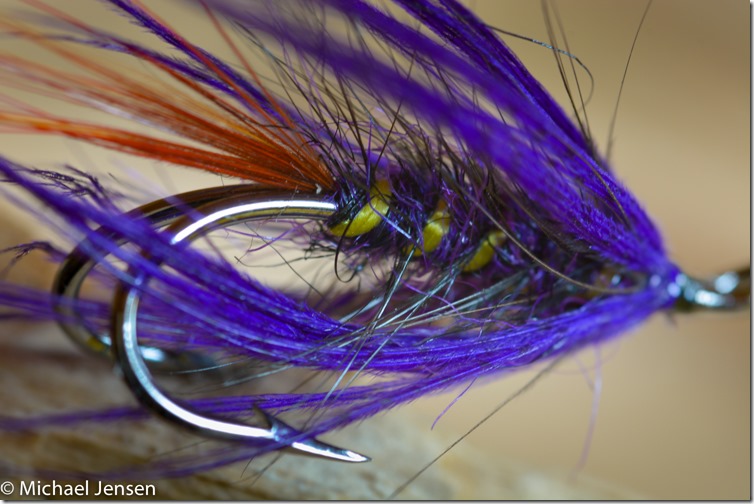 Still we experiment… a lot. An old classic way to go is using the dark/light contrast as in the famous Godnat Fluen (Goodnight Fly) or the equally classic flies combining peacock herl bodies with white wings (Skjern's Fancy, Hedefluen, Coachman etc.)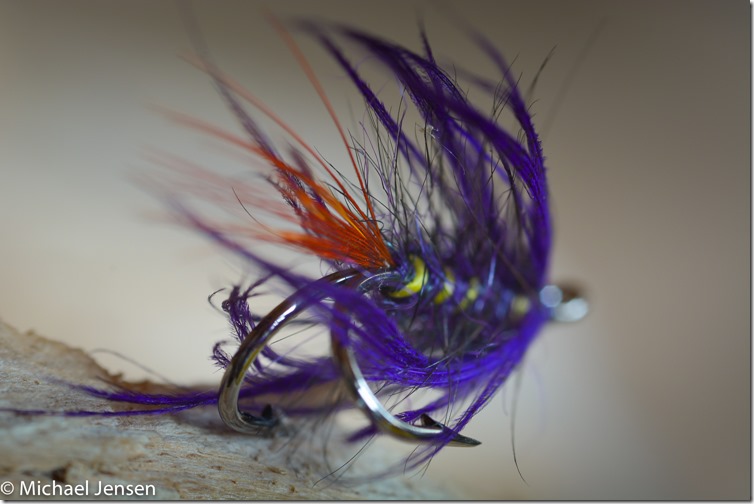 But there are other options. Black and purple are great colours for sea run brown trout fishing from dusk till dawn. Elveren (Eleven… or the Elf in english) was developed by Danish angler Flemming Harrishøj – and in this video tied by his friend John Lind Rasmussen.
The first 3 or 4 sea trout that grabbed this fly all weighted around eleven pounds – hence the name.
See the full tying sbs right here…
Have a nice weekend or Holiday :0)
Michael