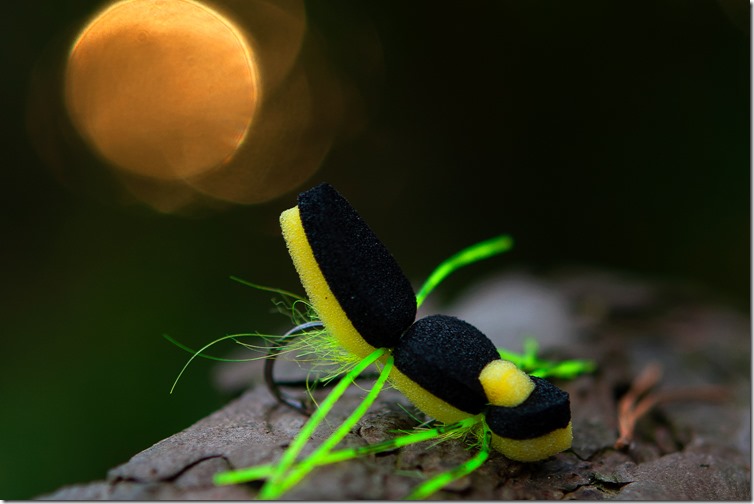 Sea trout (or around here often spelled seatrout) on the dry fly? Well I guess it started by accident. In my case I started catching sea trout, when fishing for brown trout during mayfly season (Ephemera danica) – which happens to collide with the first run of sea trout in my local streams.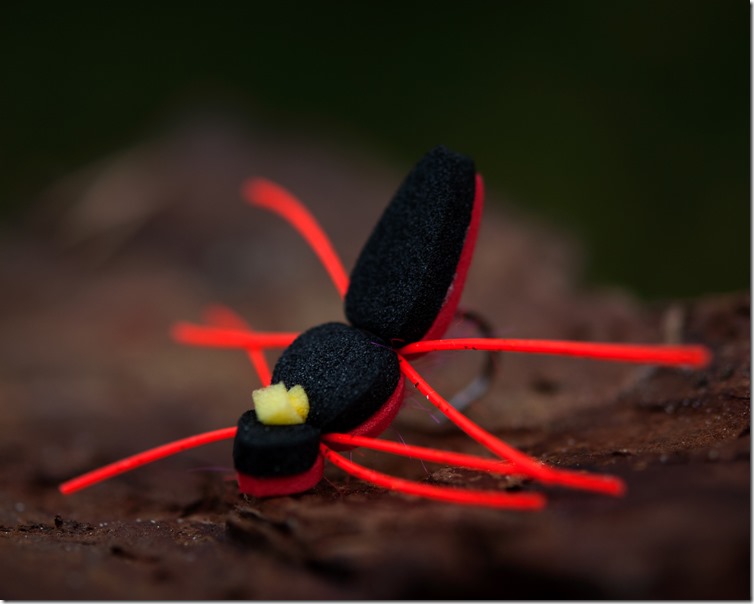 Silver sea trout were actually sipping down large mayflies in the middle of the day. That happened several decades ago – and back then it was kind of weird. Today it's business as usual in our neck of the woods – and since most fly fishermen use the super effective foam beetles style of flies, it is known locally as foam fly fishing.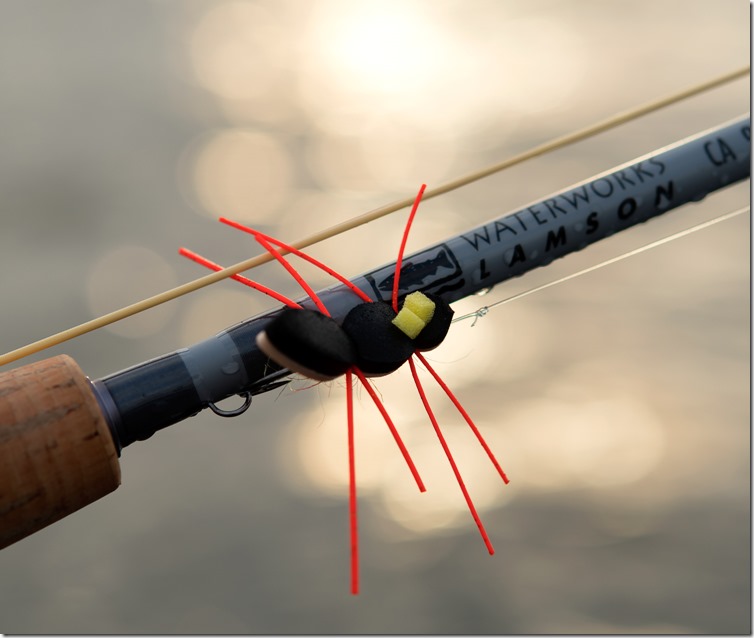 Here is a little gallery of the cool creations made up of foam, glue and rubber legs basically – and one of the fish, that came up to grab these big dries. The flies in the pictures are tied by Mathias Ibsen and Per Tofting (photos by Morten Valeur) – and the impressive dry fly sea trout was caught by Peter Birch Christensen.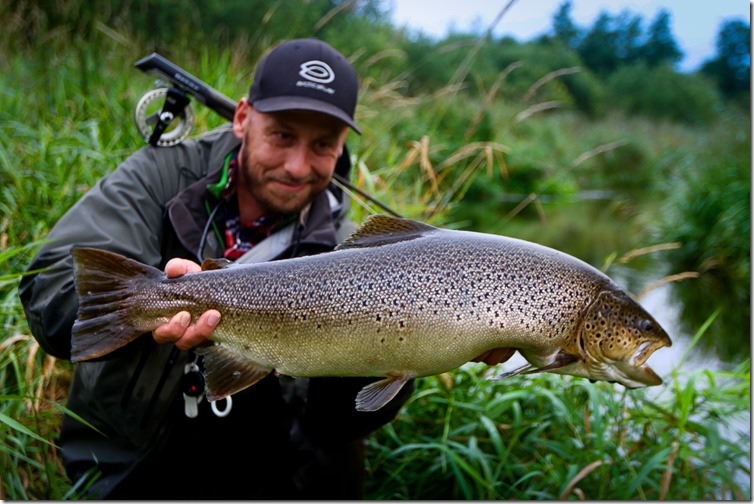 If you want to know more about the fishing technique with these flies, or just like watching large trout take surface bugs, check out this video, where Daniel D. Holm show you the ropes on this exiting fishing.
Have a nice weekend :0)
Michael