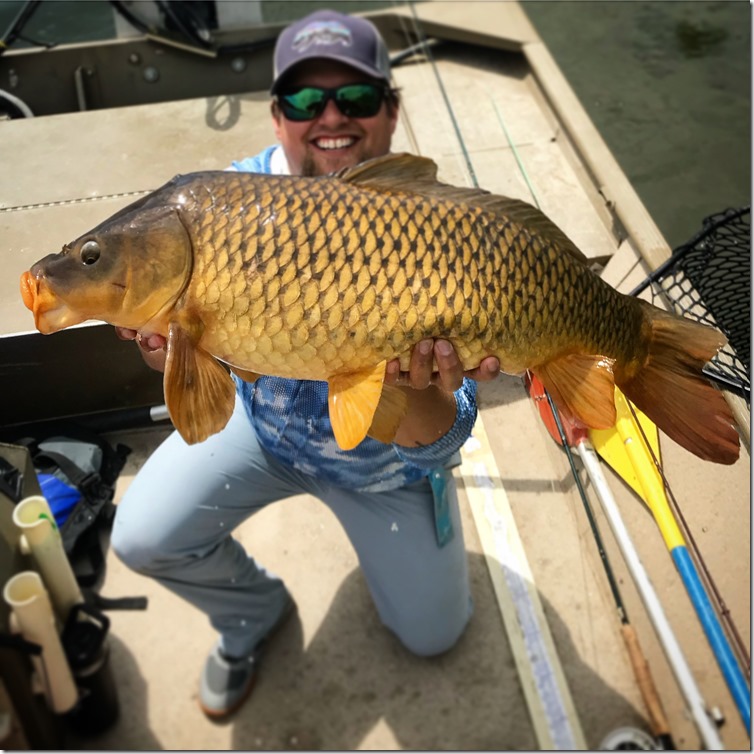 Here at Ahrex Hooks we obviously love hooks and flies, but we have a passion for art as well. When people combine these 3 elements… we pay attention… and we get curious.
You might have noticed that we already have made some collabs and featured some cool fishing and tying artists on this blog. Recently we worked together with the super cool dude known as Bozeman Creative. I've asked Karl Schwartz a bunch of questions – and put it all together for a portrait.
Karl, your online name implies that you live in Montana. Which are your home waters?
I live in Bozeman, Montana and I fish all over the state. My favorite areas are the Missouri River System and Yellowstone River. I fish for trout, but my favorite species is the common carp. Most people view carp as a trash fish, but I consider it to be one of the most challenging targets on a fly. I love to sight fish for the golden giants and spend many days each year targeting them. I also enjoy fishing for trout, pike, walleye and bass.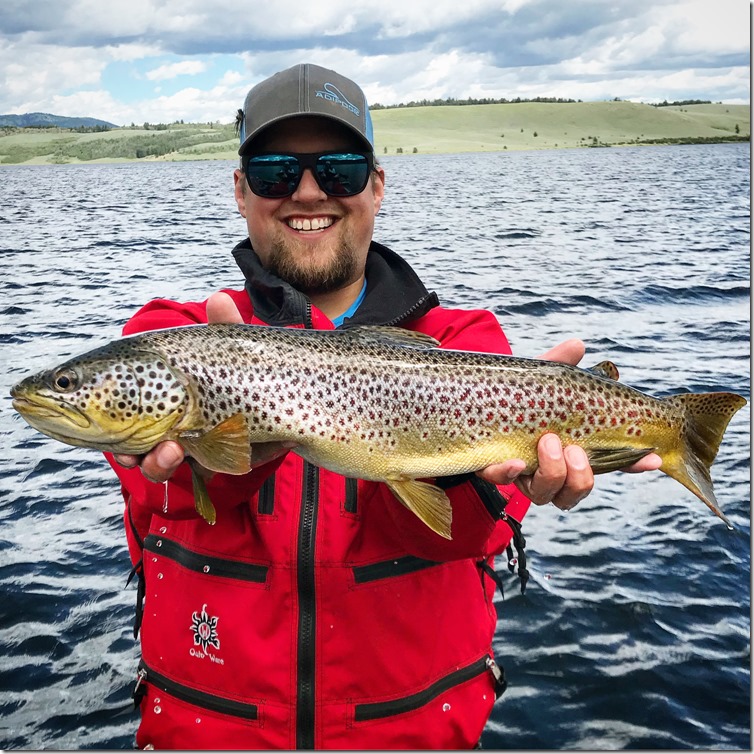 What's your day job?
I am a full time High School photography teacher, I love teaching, it is a great job. I really enjoy getting to know my students – and seeing what they come up with. Typical high school students have a tremendous amount of talent and creativity.
Bozeman Creative is my side business, where I work as an artist and graphic designer for the fishing world.
When and why did you take up fly fishing and fly tying?
I was born and raised in Alaska – and I have been fishing my whole life. My Dad and I fished a lot when I was young, and he is still my best fishing buddy. We fish together almost every day in the summer. I have been tying flies heavily for about 7 years, I played around with it a little when I was younger, but did not get serious until later in life. The things I like most about fly tying are the feeling of understanding of the bugs and food that these fish eat. Accomplished tiers think about what fish eat and how they eat it.
What is your main interest in tying and fishing? What type of flies? Type of fishing?
I am a big fan of tying meat flies, bait fish, crawfish and other big stuff, however, I do not always get to fish with that stuff. I tie everything for all the fish I target.
Who inspired or inspire you – past or/and contemporary masters or friends?
I am inspired by the incredible talent in this world. To name just a few artists: Derek DeYoung, Andria Larko, A.D. Maddox, Ryan Keene, Casey Underwood, Nate Karnes, Mike Williams and a lot of others. Inspiration is everywhere!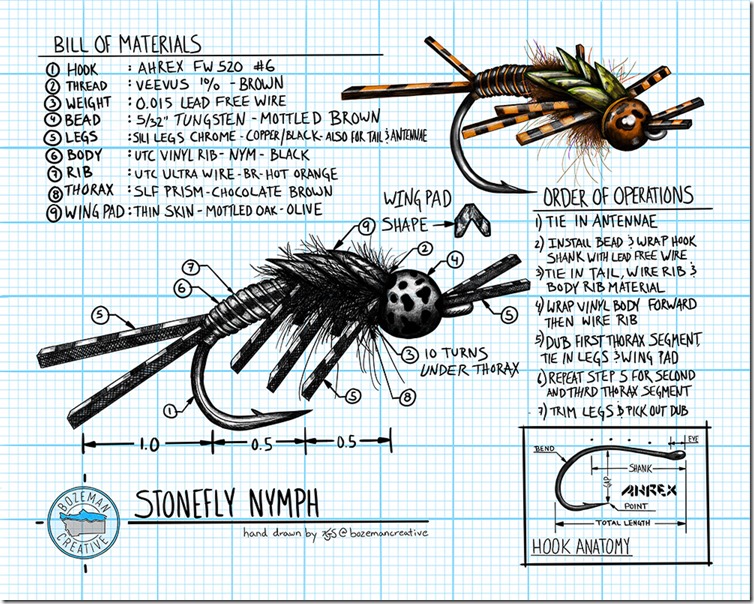 And the art thing?
I have been an artist and have loved art for as long as I can remember, I have been a graphic designer for about 15 years. The idea to get started in fishing art came from doodles and sketchbook art. When I sat down to draw, it was usually flies or fish. It has turned into a business that I truly enjoy!
My favourite things to draw are flies, I draw my flies like I tie them, I start with a hook and add parts just like I would when I tie them. I am a fan of detail and technical elements. My art usually takes on a technical nature, but I also love designing stickers that have unique randomness. I am proud of my mertrout and trout huntin' squatch stickers. They came from fun ideas I had spinning in my head.
Funny thing. We have an inn-house sticker freak as well, Søren, who is in charge of all our design and layout. You've got a thing about stickers?
Yep. I have always been a sticker freak, stickering laptops, water bottles, my refrigerator, my desk, my boats, my rod tubes, my fly boxes and everything around. I get made fun of occasionally, by friends reminding me that I am an "adult" who needs to tone it down. I need to remind them that I can customize all my stuff with stickers, and they can just worry about themselves. Stickers were an obvious media for me to display my art, plus I always have a good inventory for personal use. In addition to stickers, I sell art prints and hope to branch more into clothing soon!
More on Karl Schwartz
All the photos and artwork that illustrates this blog is done by Karl. If you wanna see more of the creative stuff coming out of Bozeman, Montana – check out:
Instagram: @bozemancreative
Facebook: @bozemancreative
Have a nice weekend :0)
Michael