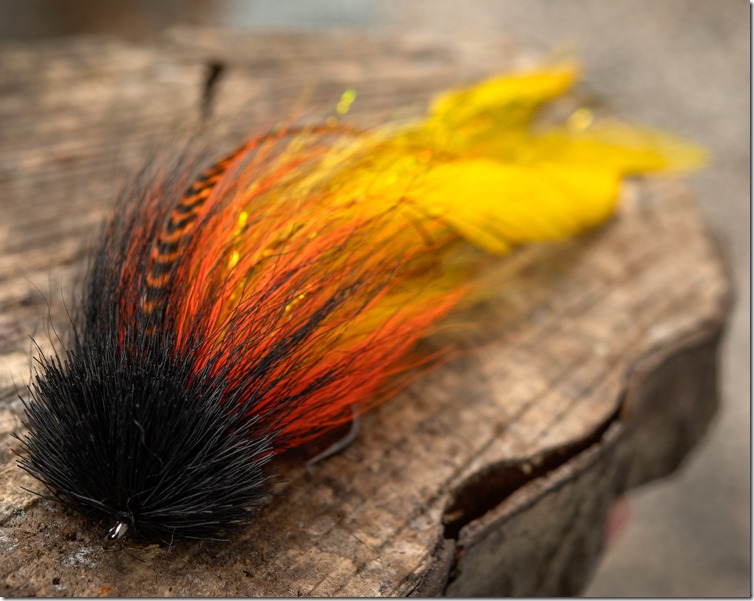 With fall approaching and more moderate temperatures in sight, the hunt for large predators is on again. With those toothy critters in mind, let's take a look at a fly design, that has seen a lot of following in musky- and pike fishing circles: The Buford.
The Buford is the brainchild of musky guide Brad Bohen, and is basically constructed with bucktail, a few saddle feathers and some flash. It has elements from several other fly types, like the Larry Dahlberg's Diver, Bob Popovics' reverse tie and hollow tie and even the good old Muddler Minnow. It is however a slightly different beast, mainly because of the stiff, disc like collar, made out of bucktail… not deer body hair.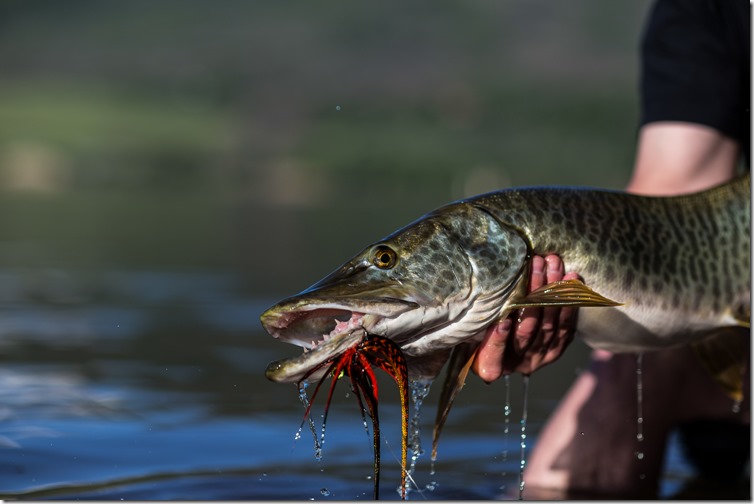 The Buford is a fly that push a lot of water, which makes it ideal for stained water and low light condition – but it works great in clear water as well. It can be fished super slow.
Paul Monaghan's take on the Buford
A lot of cool tiers has adapted Bohen's initial design and put their own twist on the Buford. One of these is our talented British friend Paul Monaghan. Paul and his large streamers have been featured on this blog and on our Instagram profile on several occasions. I asked Paul for a quote on his relationship with the Buford. Here are his own words:
"I discovered Brad Bohen's Buford last year, whilst figuring out how I could tempt those big river pike during high coloured water on my waters. I needed a big profile fly that would push a lot of water and do some crazy things. From my first outing on the kayak casting this fly my catch rate improved, which continued throughout the winter months.
It's a pattern I enjoy tying and adapting. I tend to favour lightweight flies as I cast a 9 weight, so my tying style with these is sparse compared to the musky flies. I use a mixture of reverse tie, hollow tie and tricks I learnt from Bob Popovics' awesome Bulkhead Deceiver. The fly is designed to sink slow, so I don't spin those heads to bulky."
For more info on Paul and his flies. Check out our earlier portrait on him, Instagram @paul.mono.monoghan – or watch this video of him tying a Buford here
Tony Sandrone's personal touch
The equally creative and cool Tony Sandrone of Nightmare Musky Flies, has his totally personal take on most streamer flies, and also on Bufords. He agrees with Paul in tweaking the design towards Popovics' Bulkhead. Tony says: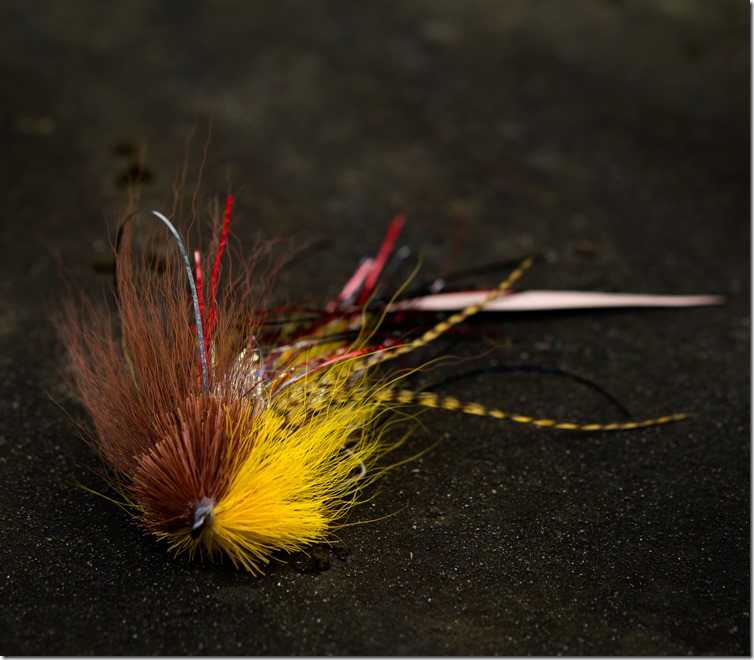 "Bufords… well, I don't fish them very often…but when I do, it's in high or dirty water. I also lean more towards the bulkhead or "Popovics" style. More of a neutrally buoyant head rather than a very buoyant "Bowen" or 747. Either way they produce!"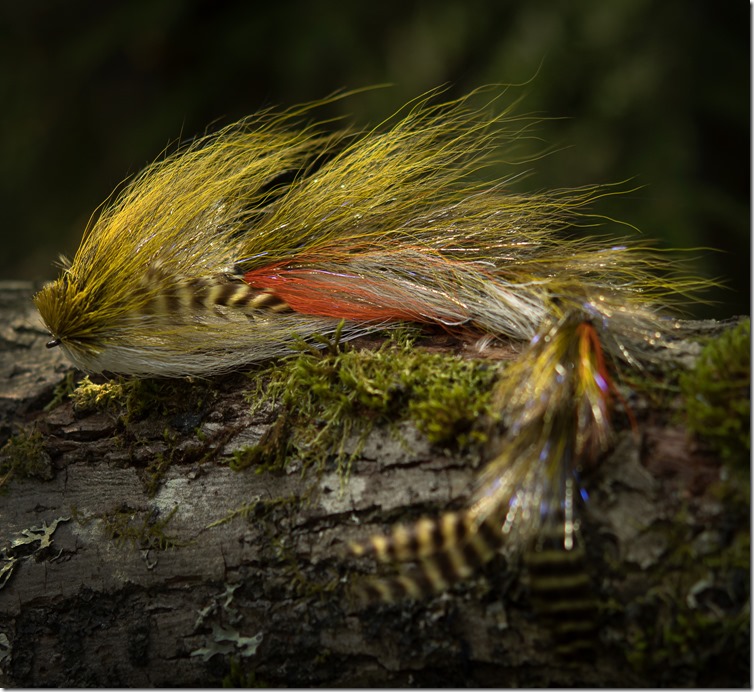 Check out our portrait on Tony and Nightmare Musky Flies, go to www.nightmaremuskyflies.com or Instagram @nightmaremuskyflies
Streamer stuff on SVS fishing podcast
While we are talking streamer addicts, you might want to check out the work of our friend Mark Burns, who also is heavily into pike, musky and… in his own words: "Big ugly flies." You can find Mark on Instagram as @streameraddict. Mark is also part of the team that produce the podcast SVS fishing. It is a weekly show hosted by five friends, who all enjoy the fly fishing lifestyle. Within their show they interview some of the most interesting and insightful personalities associated with the sport. They also have a tendency to go off the rails. So definitively worth a listen.
Find it here: https://svsfishing.podbean.com/
Søren Flarup tie flies in Fly With Us, Zürich tomorrow
If you happen to be near Zürich tomorrow, September the 8th, you can meet Ahrex Hooks cofounder and hook designer Søren Flarup. Søren will tie flies at the shop Fly With Us, Aargauerstrasse 60 8048 Zürich. Drop by and watch Søren wrap up a bunch of seatrout- and pike flies – and get a chance to pick his brain about fly design. More info here:
http://flywithus.ch/fly-with-us-fest-september-2018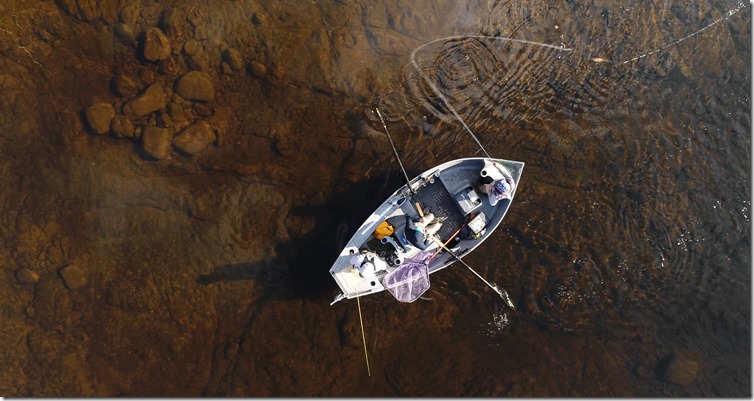 The flies on these pictures are tied by Paul Monaghan and Tony Sandrone. The musky picture is by Matt Guymon and the drone boat picture is by Austin Green.
That's all for today, folks
Have a nice weekend :0)
Michael