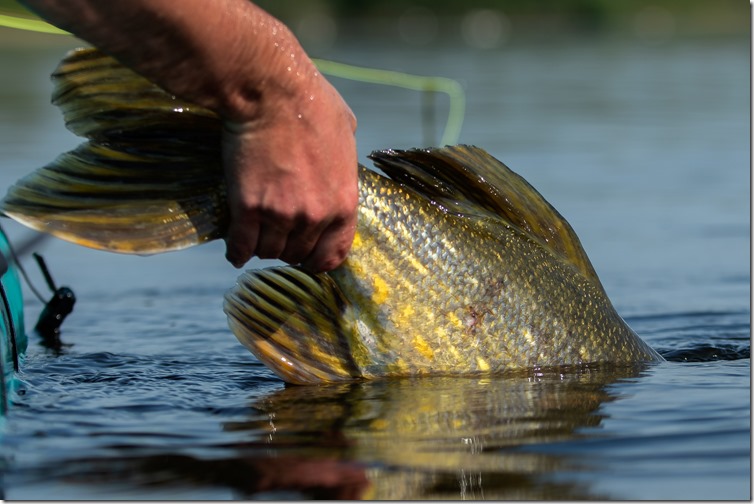 Ahrex Hook is running on the third season now, and new hook designs are always brewing in the lab. I've caught up with our hook designer, Soren Flarup to try to find out what he is up to at the moment. Since there are a lot of new hooks in the making – today we choose to focus on the PR Predator Series and the TP Trout Predator Series. So… basically this is for you guys, that like to tie and throw bad-ass streamers.
Soren, you are our in-house hook designer (and anything else designer) and our very own Dr. Hook. Tell us what's up on the streamer side of things at the moment.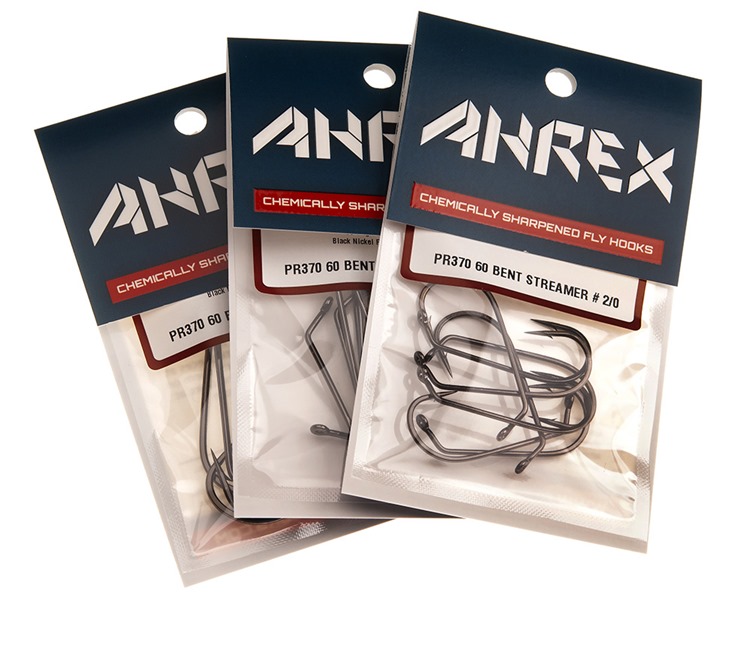 Well first up is a new hook in the Predator Series – which was designed and introduced by public demand. It's called the PR370, and is a jig style hook. Made for weedless performance and bottom bouncing: Heavy wire, large hook gap and has a 60-degree bend in the shank. Made for large predators anywhere.
And it is in stock now?
Yep. In stock and shipping. And some of our friends has already tied some cool ties on this model. These on the picture is tied by Paul Monaghan. PR370 is available in sizes # 2/0, 4/0 and 6/0.
That's it for PR Series, but there are some new sizes in some of the hooks in our Trout Predator Series as well – and a couple of new models in the pipeline?
Yes. The Trout Predator series has been super popular, and we noticed a demand for more sizes. We are adding to the line with larger and smaller hooks in some of the models. Here are the details:
TP610 – Trout Predator Streamer – we are adding # 4/0 & 6/0 to the series – and they are in stock now.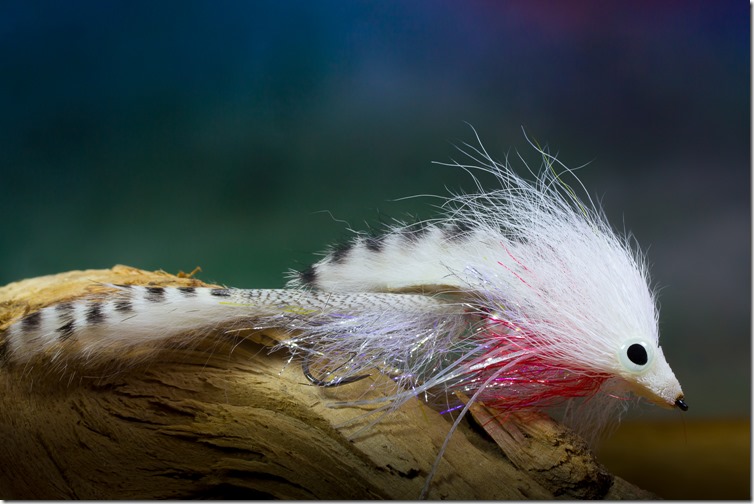 TP650 – 26 degree Bent Streamer – we are adding # 4/0 & 2 to the series – will be in stock 15th of September.
And new models on the way?
There are two models. Once again, we have had input from a lot of tiers, but mostly they started as brainchilds of our Swedish streamer tying friend Andreas Andersson.
TP605 – Trout Predator Light. It is basically the same design as TP610… but lighter. Should be in stock by December.
TP615 – Trout Predator Long. Long shank predator hook – kind of an Aberdeen style… but sexier… in my opinion. Will be in stock by December as well.
A final word from the designer?
Well, everybody here at Ahrex Hooks appreciate the feedback we get from all you guys out there – who keeps coming up with new cool flies – and show us, what can be done on our hooks. Thanks a lot. Keep them coming – and we will do our best to come up with new hook designs for you to play with.
Have a nice weekend :0)
Michael