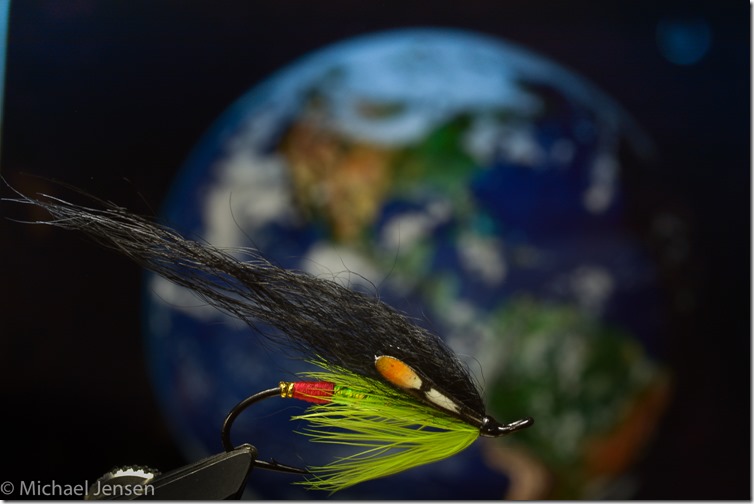 Autumn is here on the Northern Hemisphere, with showers of rain, cold winds and the seasonal runs of migratory trout and salmon. A great time to be out there, enjoying your favourite pastime.
On the other side of the globe, spring is approaching – which isn't bad either.
Up here fly tying season is really kicking into gear again as well. We feel that this will be a very interesting season, since we will have a sprinkle of new products coming out throughout the autumn and winter. And we are excited to see all the new flies, that will be cranked out of fly tying vices and Instagram feeds in the coming months.
To celebrate the new fly tying season, let's take a trip around the world, and see what some of our friends have been up to lately. This week we will revisit some fabulous tiers, that have been featured in this blog many times before.
Next week, we will point the spotlight on new friends of Ahrex Hooks, so stay tuned.
Ruben Martin, Argentina – ties the Morena
Ruben's tie of a baitfish, that is very important to the great Golden Dorado that inhabit the South American waters.
Ruben says: The Morena has an ideal profile to imitate prey fish in any type of water … slow or fast current – and with high or low visibility. This is possible because it combines silhouette, movement, a large production of low frequency sounds, that can be picked up by the predator's sensory system."
I love it. If you like large badass streamers you can see Ruben's video right here:
Gunnar Brammer, USA – ties the Paul Miller Steelhead Fly Variant
Gunnar is a diehard streamer junkie, and has lots of good stuff on his YouTube channel as well. This is a tutorial for a Flashabou/MicroLon variation of Paul Miller's Rhea based Steelhead Fly. As Gunnar puts it: "This Flashabou/MicroLon substitution is a bit easier to source and more forgiving on your wallet, while maintaining the elegant swimming action and silhouette of the original pattern."
A typical Brammer video… with clear instructions and super competent tying. Check it out here:
Paul Monaghan, UK – ties the Moopy Minnow
Paul says: "A daft name for a very easy baitfish pattern using two materials and forming the profile with a dubbing loop. You can tie this quick pattern for any predatory fresh/saltwater fish – it is by no means limited to bass, trout, perch, zander."
I personally love this fly… and the name as well, Paul. Check out the full tying video here:
Holger Lachmann, Germany – CDC Zonker Fish
Holger is a creative an innovative tier, that always seems to be tinkering with new ways to use and combine materials. In this Step-by-step slideshow/video he ties a classic Zonker style fly featuring CDC. The result looks very tasty. See for yourself right here:
Have a nice weekend :0)
Michael