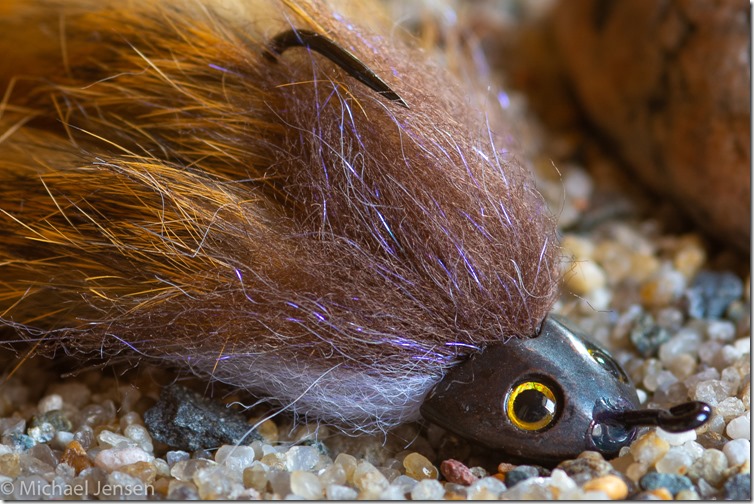 Any angler knows the frustrating truth: The worst predators often choose to hang out in the most dangerous areas. These bad boys, that really want to kill your cute looking streamers, hide in dense weedbeds, sunken timber, under undercut banks, logs or jetties. Places that are notorious fly eaters.
If you want to go into the jungle war business, and penetrate the impenetrably – you need flies with some kind of weed protection. While there are lots of options for making weed guards: piano wire, horseshoe mono loop and several others – the problem with some weed guards are – that while they do a good job of fighting off the weeds – they also reduce the chances of hooking a fish. Some more than other. But in some cases… choosing the right hook for the job, will get you a long way. Let's take a look on a couple of the options.
Texas style
You can convert many streamer fly designs to this hook. Just watch some of the cool flies from Gunnar Brammer, Andreas Andersson, Paul Monaghan and other streamer tiers. The Texas style offset hook was not made for fly-fishing but for Texas rigging worms and softbaits. However, our Texas Predator PR380 works really well for fly-fishing in waters with a lot of weed or if you want to fish close to the bottom without getting too many unintended hook ups. And it is very effective for surface lures as well. Watch this video where my Chartreuse Sneaker, sneaks around structures without hanging up – and attracts a shoal of baitfish along the way.
Mini jig/Dog Nobbler
Adding weight to a hook is a time honoured way of altering the balance to your needs. The jig hook is a classic way to go. Tying flies on small jigheads will make your offering ride point up, and will solve most problems when you want to go down and knock rocks and other structures. An added bonus is the crazy undulating swimming action you get when the weight is concentrated at the front end of your lure or streamer. The easiest way to make these mini jigs or Dog Nobblers is using our FW550/551 Mini Jig hooks, which comes in sizes for anything from small nymphs to Nobblers, buggers, leeches and baitfish. Most of these flies are very easy to tie. See tying SBS and watch the swimming action of a Pink Dog Nobbler in this video.
Sculpin heads and other weighty suggestions
Any hook can be turned upside down, using clever fly design… or a lot of weight. Large dumbbell eyes are one option. Another very practical way to go is using special designed heads – like Flymen Fishing Company's Sculpin Helmets, that adds weight, action and shape to your fly. These cool heads can be used on basically any hooks.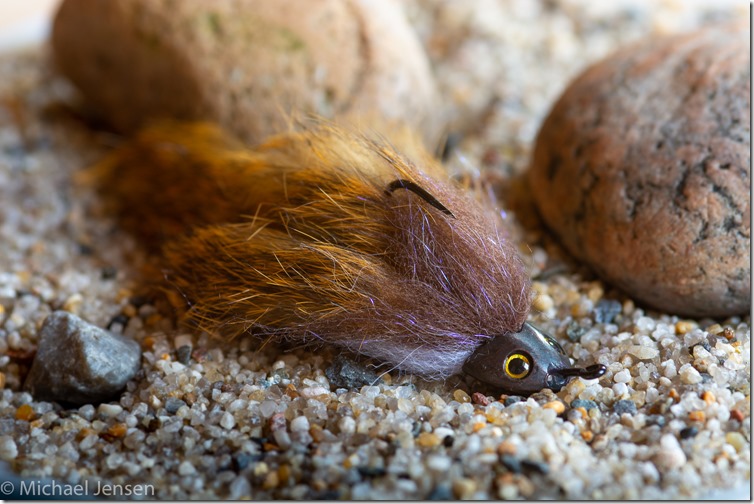 I use several of the hook models from our Nordic Salt, Predator and Trout Predator series for these, but using a bent hook like the TP650 – 26 Degree Bent Streamer adds to the balance and stability of your sculpin fly. Check out Andreas Andersson's Sculpin Fly on the picture (Video of this will be up on YouTube during spring).
And watch a bunch of sculpin flies swimming under water in this video.
Have a nice weekend :0)
Michael