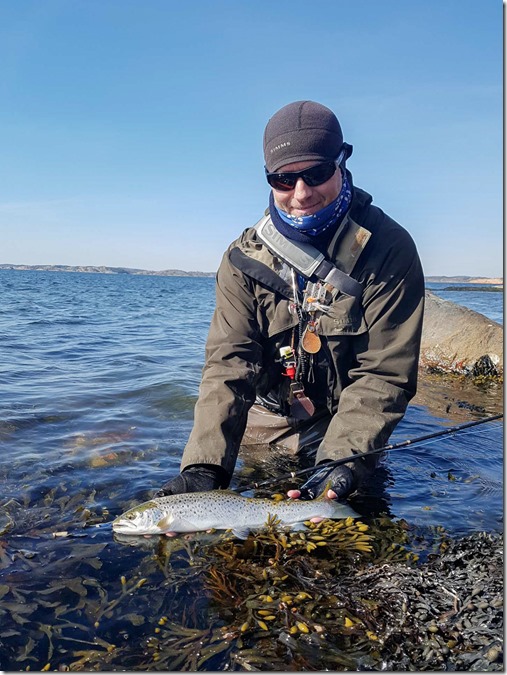 After several blogs mostly about the many international angling shows this spring – it's time to turn to the great outdoors and some real fishing. The start of April marks the opening of seatrout season on the Swedish west coast – a day awaited with a lot of anticipation and hope.
Now 5 days in – we've already received a lot of fresh reports and some cool photos from a bunch of our Swedish friends. Seems that, despite rather difficult conditions, the west coast seatrout fishing is of for a good start.
Report and tips from Peter Alexandersson
First let's hear from west coast veteran Peter Alexandersson. Peter says:
"Opening day offered challenging conditions with low water and sun. My friends and I found the fish on the drop-offs to deeper water. Small flies fished rather fast did the trick. We fished 4 locations around Tjörn/Orust and landed a fair amount of trout, with several fish around the 50 cm mark and a 68 cm fish on top. I used an intermediate line and a long fluorocarbon leader to get results under the sunny conditions. Most flies took my special UV-dropper fly. Man, it's great to be back on the coast again."
If you wanna try Peter's Dropfly and UV-Dropper here are links to a couple of tying SBS's from Peter and EL-GE Sportfiske:
Report and tips from Andreas Larsson
Another hardcore west coast fisherman is Andreas Larsson. Andreas has sent us a report on his experience of the opening day. He agrees with Peter on the conditions and the best type of flies to cope with them. But let's hear Andreas' report and cool tackle and fishing tips in his own words:
"April 1, the most intense day for the Swedish west coast fly fisherman. A six-month wait to start the season is over. This year 2019, the fly fishermen met relatively difficult conditions.
Sun, low tide and mostly eastern winds during the day were difficult opponents.
But once you find a trout, it is usually not alone. The trout usually gather together early in the season in the cold water. I fished with a small lightly dressed pink fly that worked very well in the clear and cold water. The best trout of the day for me was 62 cm.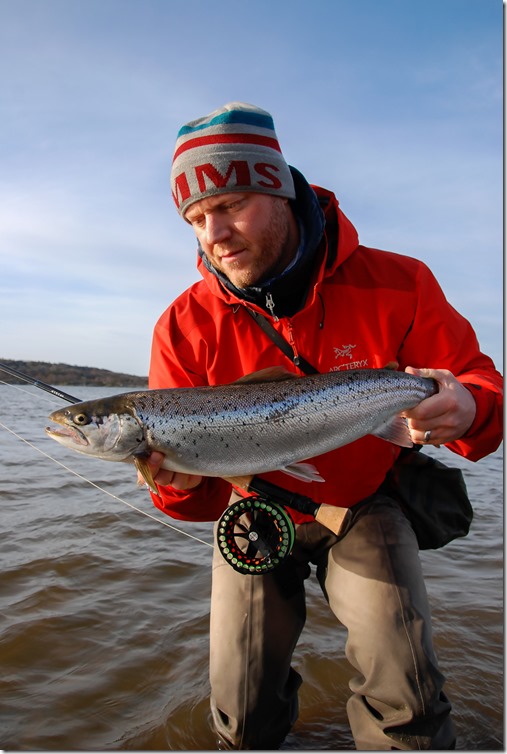 My gear:
Rod: #6 stiffer rod for coast fishing, like Scott Radian or Meridian.
Flyline: Intermediate works very good in the most situations. Sonar GPX Hoover.
Tippet: 15 feet – 0,25 to 0,28
Others: Polarized glasses, a good net and a pair of forceps for quick releases.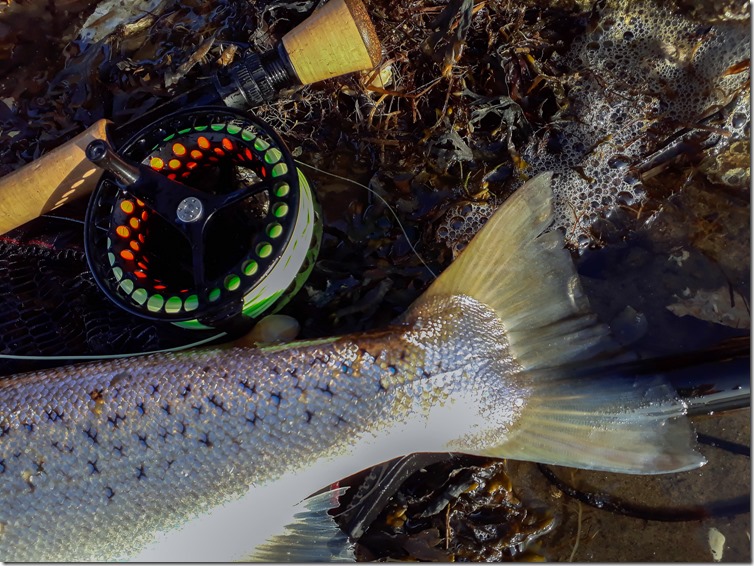 Flies:
I usually fish with some kind of wollybuggers or zonkers.
Light colors for sunny and clear waters. Like light pink, white and natural.
Muddy and darker conditions: fluo pink, orange, black
Basic Fishing Tips:
Change place rather than fly. Active search for the trout.
Search for the wind and/or motions in the water.
A little bit of warmer water can trigger the trout in the early season, like south-facing bays.
Bring the sinking-line if you want to go deep.
Don't start by wading, fish the shallow water first and continue out and deeper."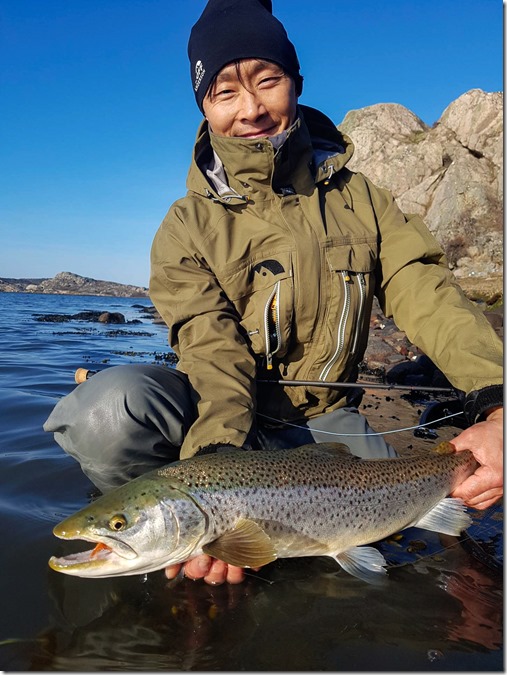 And the photos
Peter and Andreas sent us some great photos and we received some from Agne as well. The fishermen on the pictures are Peter Alexandersson, Andreas Larsson, skateboard ace Joakim Olsson and Agne Sjöberg. Thanks for sharing, guys.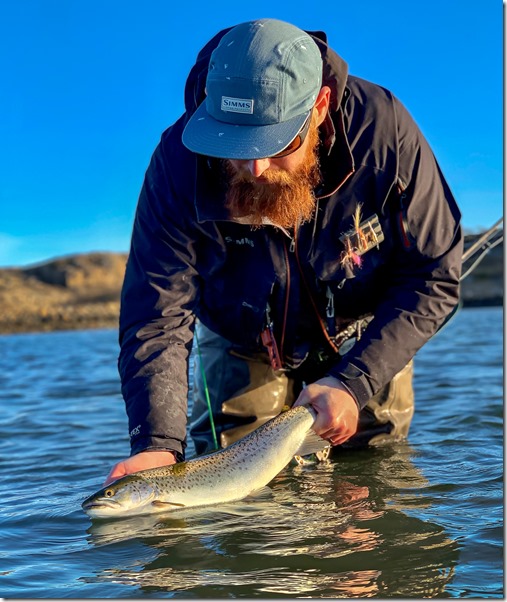 Hot flies for spring fishing
Here are a trio of videos matching the theme. Enjoy!
Have a nice weekend :0)
Michael