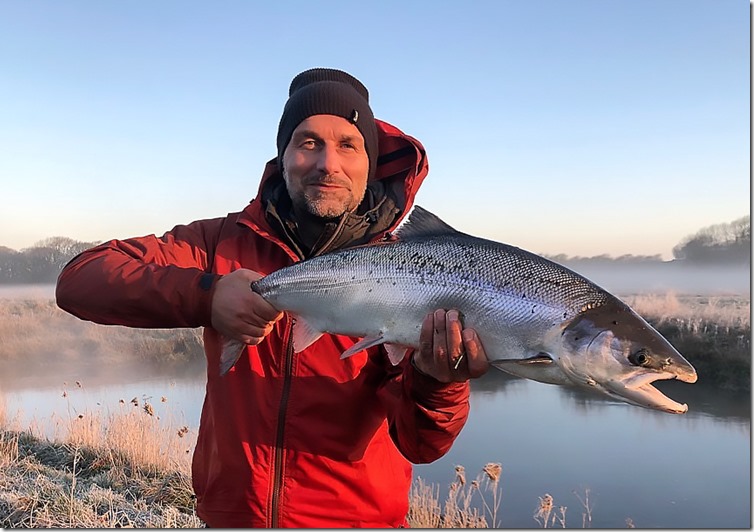 Right now the beautiful Atlantic salmon return from the ocean. Large, silver covered, muscle packed and ready for anything we throw at them. Naturally they don't make their home run to pick a fight – but they don't back off if you serve up an invitation.
April the 16'th was opening day in the salmon rivers in western Jutland here in Denmark – so that is a great excuse for flashing some very cool salmon flies. And the reports have started ticking in, so we have a fresh photo of a salmon on 14 pounds caught by Kevin.
Hot colours for cold water
With a steady cold front keeping the temperatures around freezing at night, and not much higher during the day – the Danish rivers are still icy cold. Some of them are rather coloured as well, so the most popular flies out there right now are rather flashy tubes and intruders – with a few more natural coloured flies thrown in the mix for good measure. Here are a couple of tiers giving their best shots:
Morten Bundgaard's tubes
As the man behind the super smart Pro Sportfisher tube system, it's probably not a secret, that Morten like tube flies. He loves salmon fishing as well. Here are a couple of his favourites for Atlantic salmon: The grizzly Striped Beis and the MB Red Bullet. Check out Morten on Youtube as well: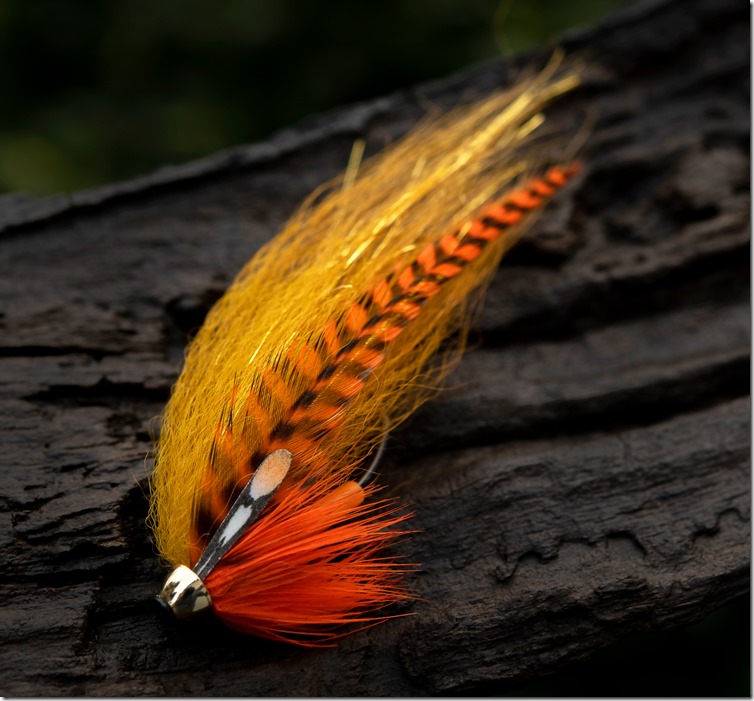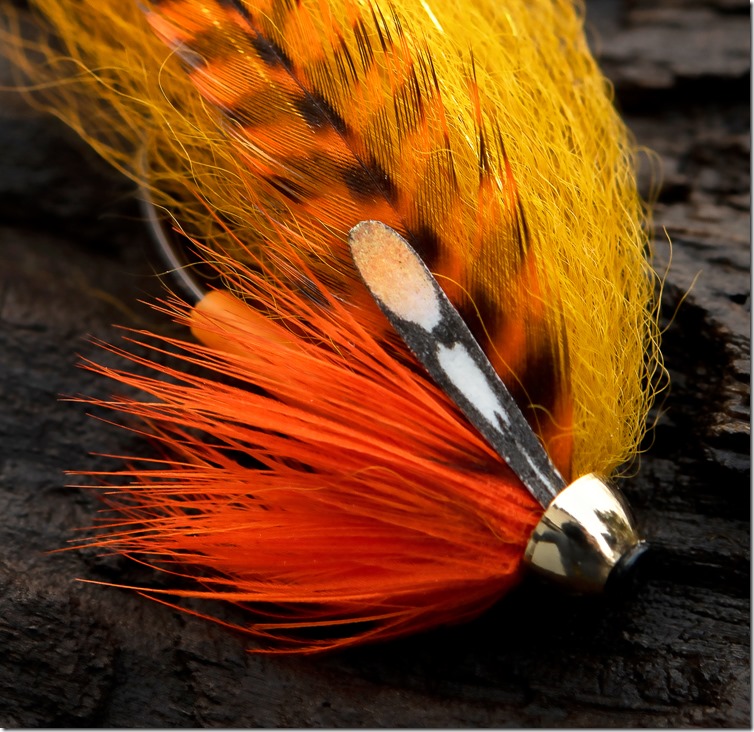 Niels Verner Pedersen's Intruders
Niels Verner is an all round tier, that just cranks out cool flies. Lately he has been really into Intruder style tying. Here is his Intruder au Natural.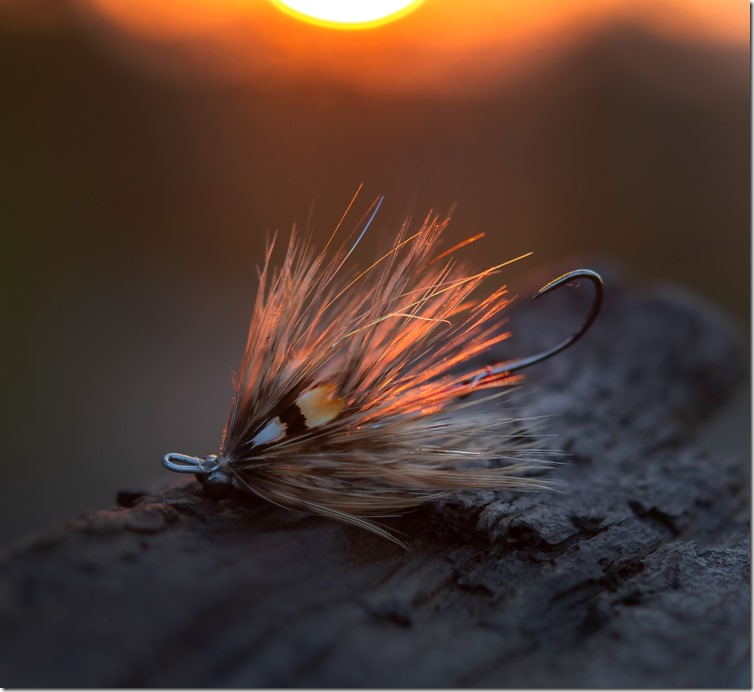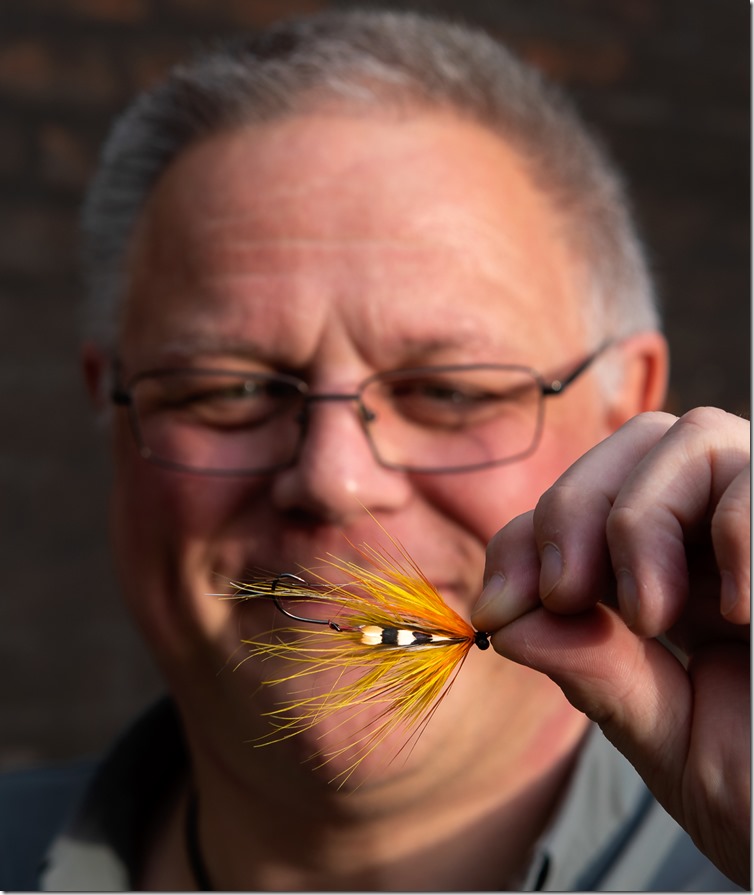 You might also wanna check out this video, where Niels Verner ties a super hot Banana Stinger:
Martin Votborg's Cascade
Martin Votborg is a professional tier from Northern Jutland. He ties any kind of flies, but is really a wizard at seatrout and salmon fly tying. Here is his beautiful Pastel Green Cascade. See more from Martin on his YouTube channel or on his Facebook profile.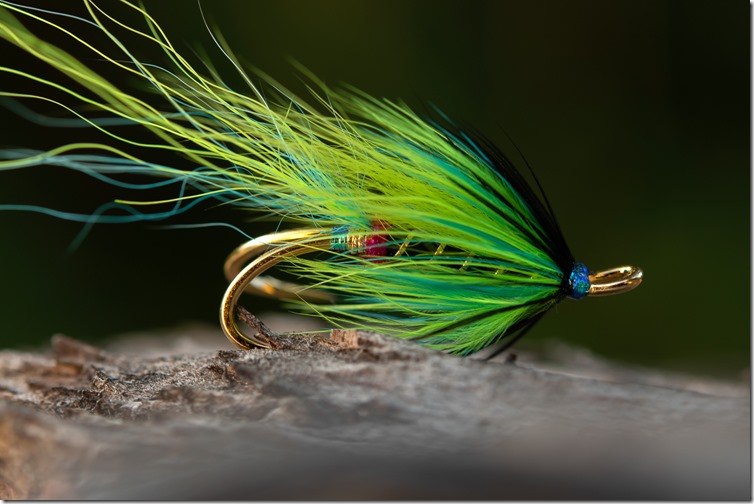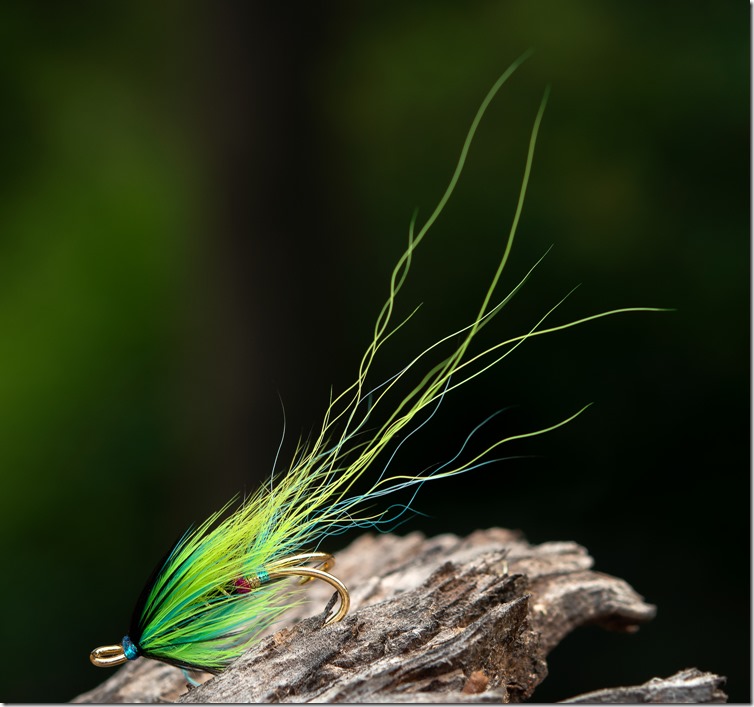 Have a nice weekend :0)
Michael