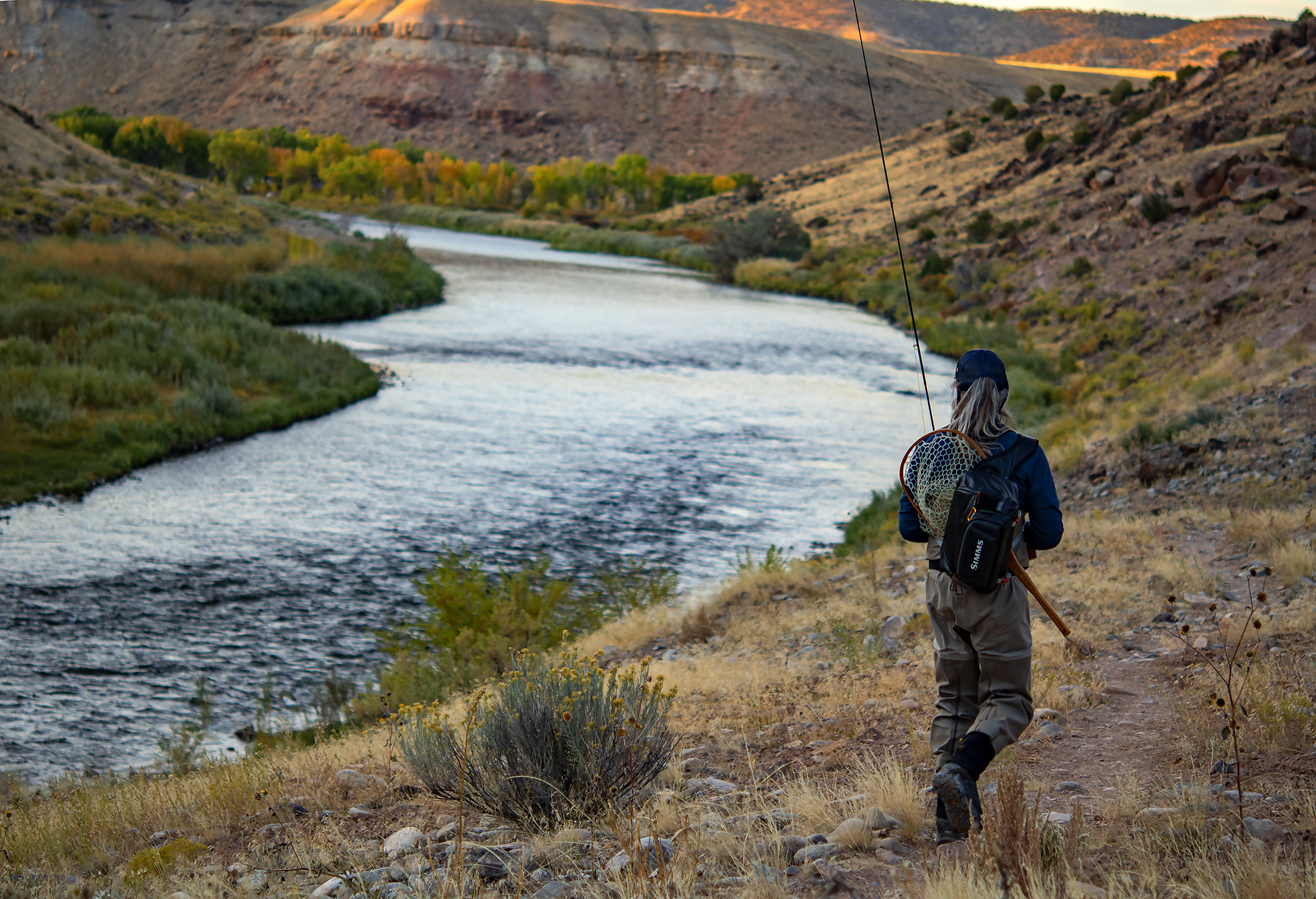 Stefan "WickedTrout" Larson and Andreas Andersson had been fishing Montana for a couple of weeks before they picked up us in the airport, just as the first snow of the winter fell. We took the scenic route over the Rocky Mountains to Delta, where we fished for a few days in the magnificent Gunnison River, before we headed to Denver for the IFTD show.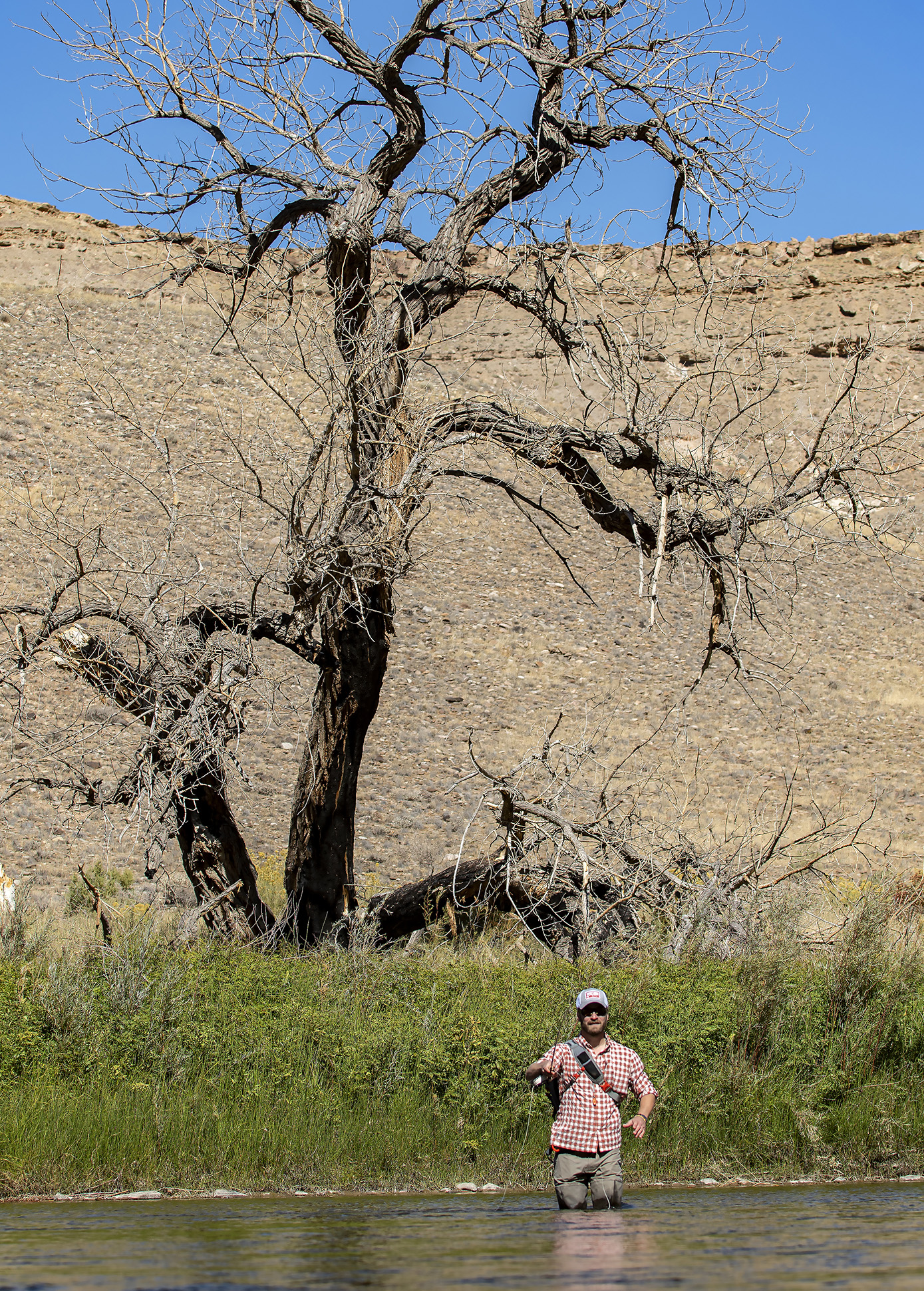 Andreas was chucking his big Sid-streamers and Stefan Larson was on the lookout for trout sipping small stuff on the surface. Both caught their share of Gunnison trout.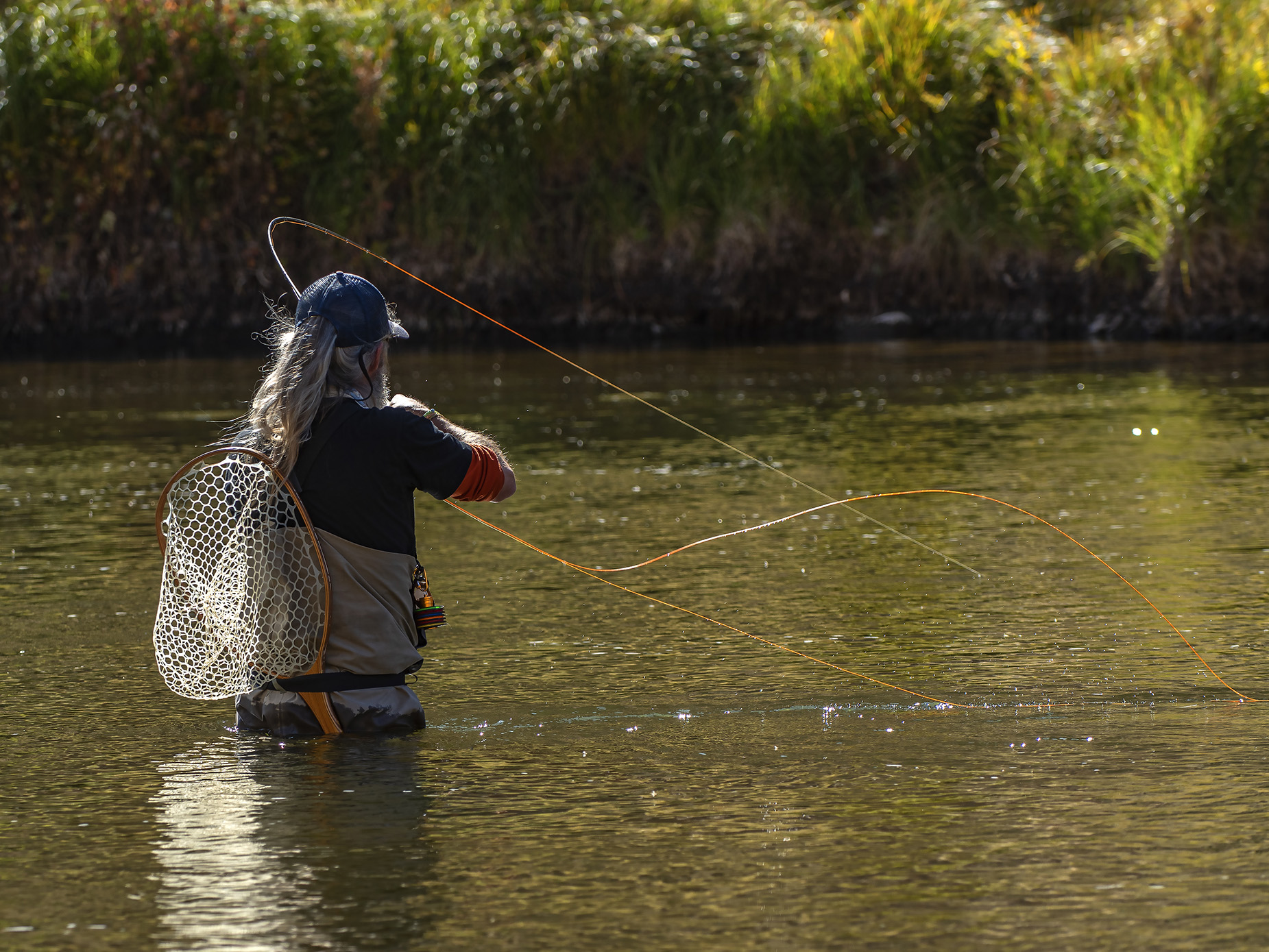 We ventured further upstream to the canyons, where steep cliffs line the river. Stefan and Andreas kept catching trout. The landscape is beautiful and bald headed eagles and the desert animal life provided fantastic experiences every day. Passing the Rocky Mountains is quite an overwhelming experience.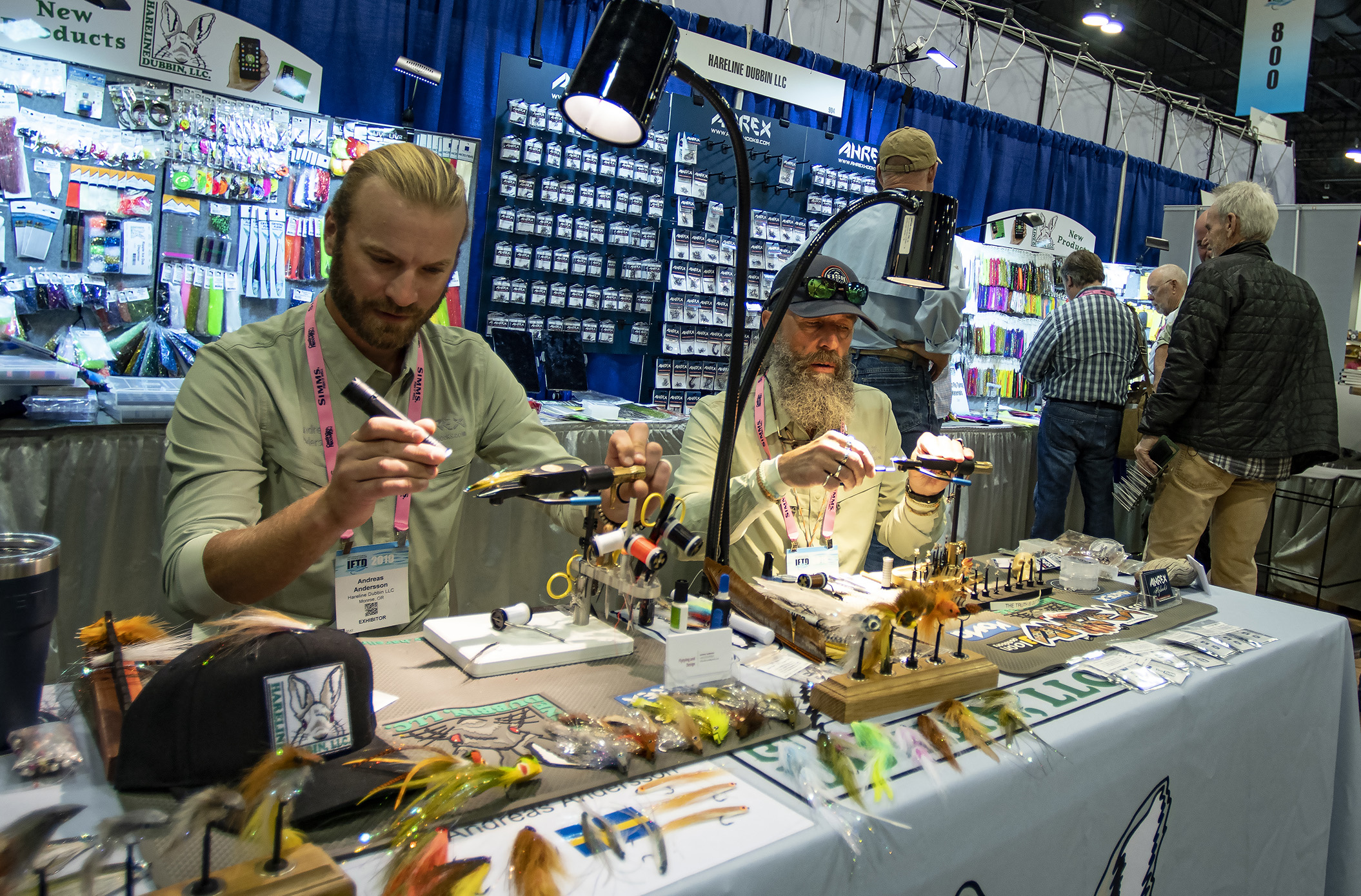 International Fly Tackle Dealer Show 2019
We were at the IFTD, courtesy of our American distributor, Hareline. We are grateful for the opportunity to show our products, and extend our heartfelt thanks to everyone who came by. Putting a face to many of the names we've been emailing with for the past three years was a pleasure. The show was fantastic and Andreas was tying his immaculate, big streamers while Stefan was tying his small, perfect dries. It's a privilige to have such skilled fly tiers with us.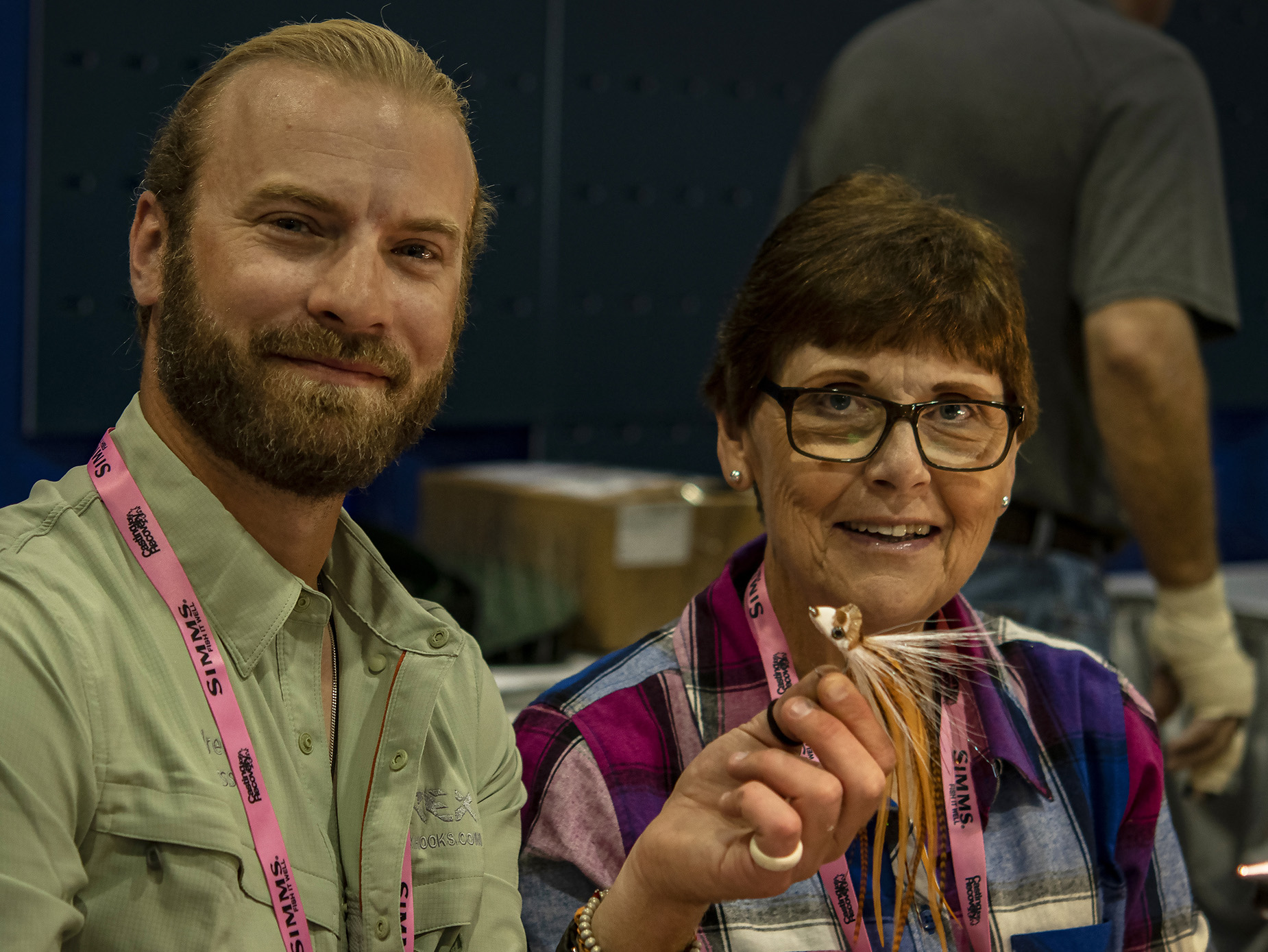 We had a bit of a "moment", when Rainy Riding, the now 80-year old founder of Rainy's Flies, came by the stand to chat with Andreas. The interest in fly tying and the urge to learn is still intact, and she had no trouble in talking Andreas into giving a one-on-one demonstration of his deer hair techniques. Andreas tied a Dahlberg Diver while Rainy was picking up tips. We did sense that Andreas was a bit starstruck.
We want to extend our gratitude to Hareline for having us, and to people behind the show for a solid piece of work – everything went perfectly.

The next show is closing – come and say hello at The Irish Fly Fair and International Angling Show in Galway on November 9th and 10th. Søren and Håkan are ready for some hook-talk, and Owen Trill and Jackie Mahon will be working their voodoo behind the vises.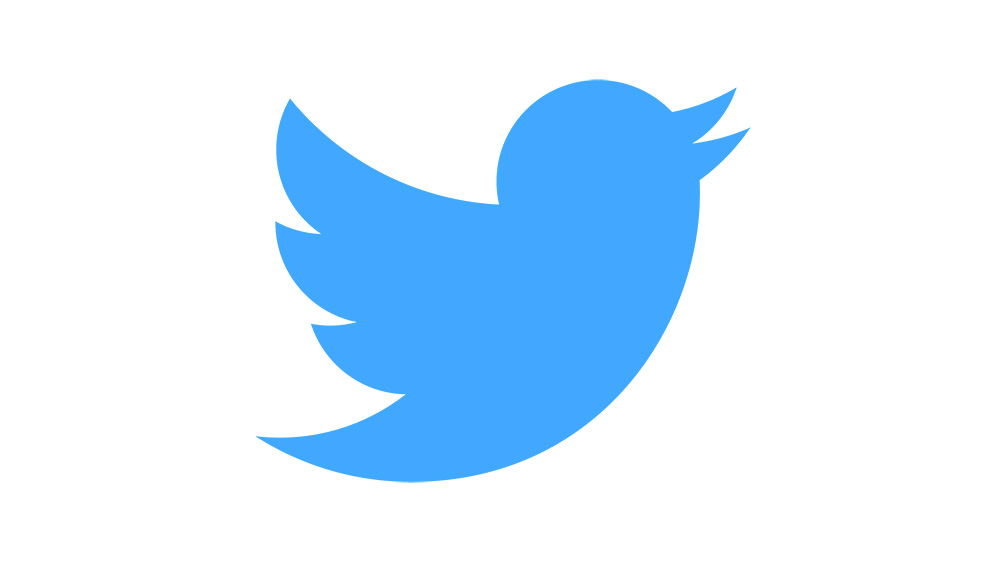 And finally – the last leg of our social-media presence has now been completed and we can now be found on Facebook, Instagram, YouTube and now also on Twitter. Please consider following us there as well.