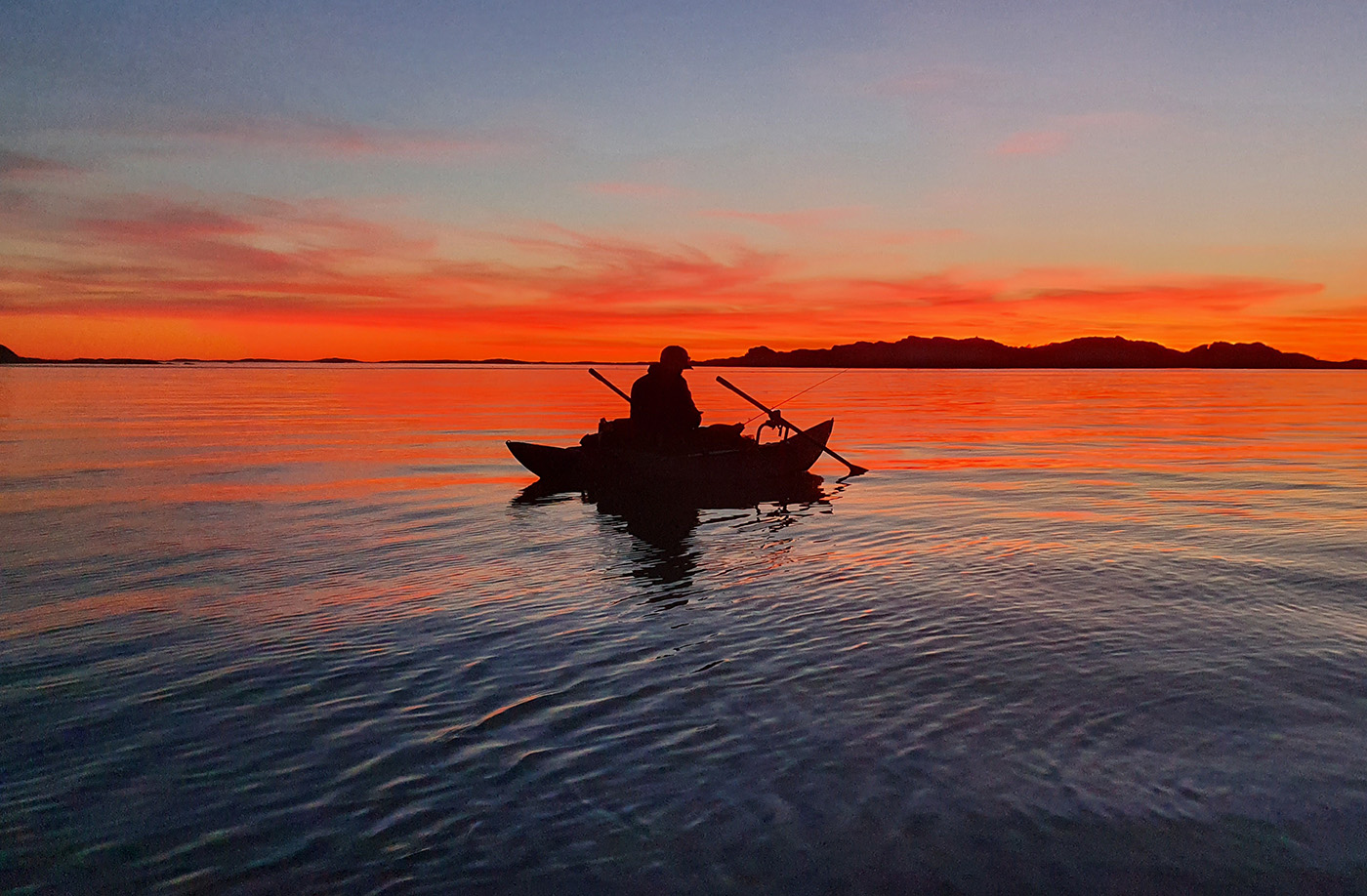 Fishing for sea trout during the warmest summer months most often means fishing through the night. Sea trout don't like luke warm water, and if you don't have deep water with lots of tidal current close by, fishing through the night is a great option. Not least because night fishing is a special experience. You can go about it in several different ways, and here's how our Swedish friend, Andreas Larsson prefers to do it.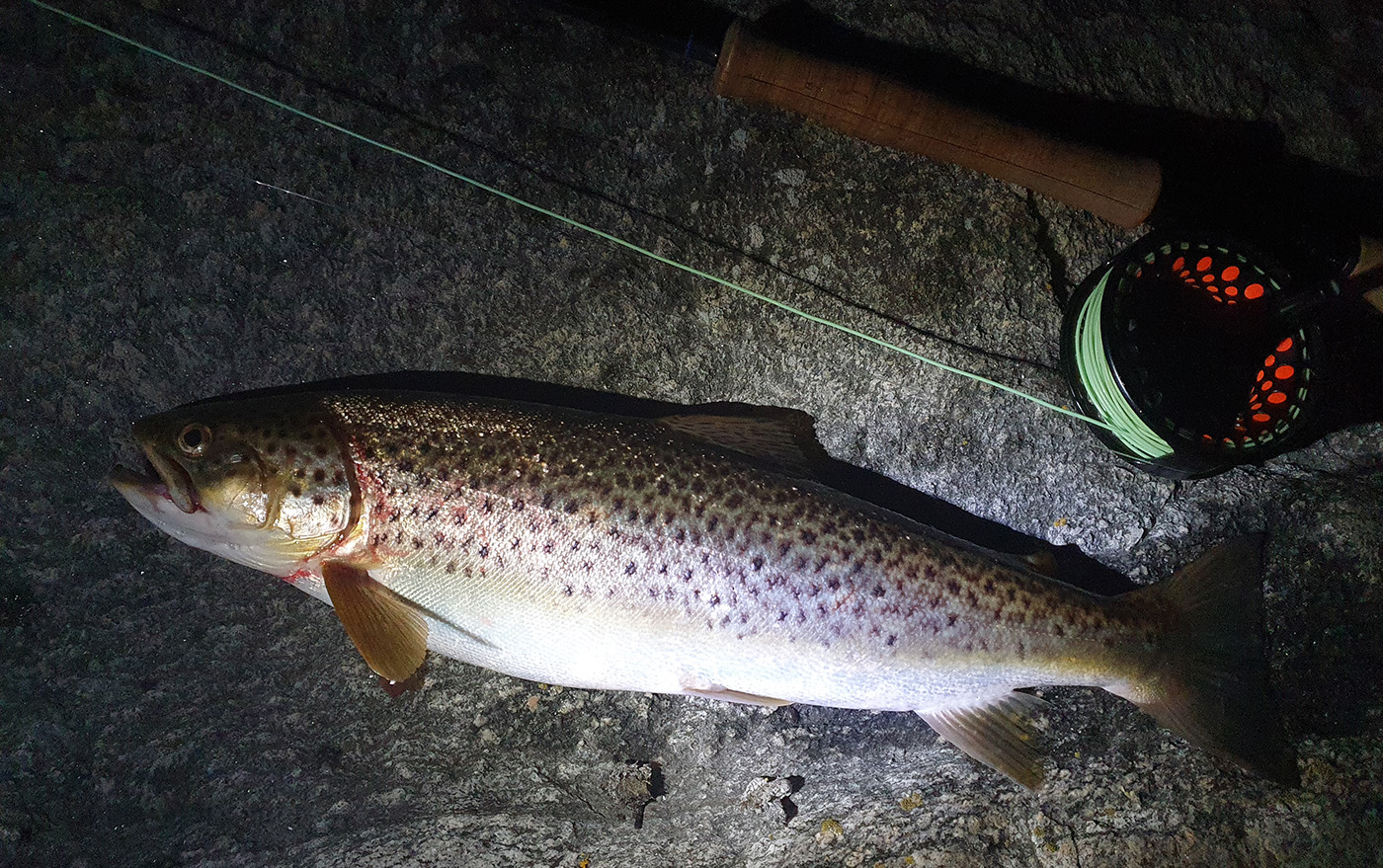 Night fishing during the summer on the Swedish west coast is exciting, but the right circumstances are important. I prefer it when the fish are active in the surface. So for me the right circumstances are calm and warm summer nights.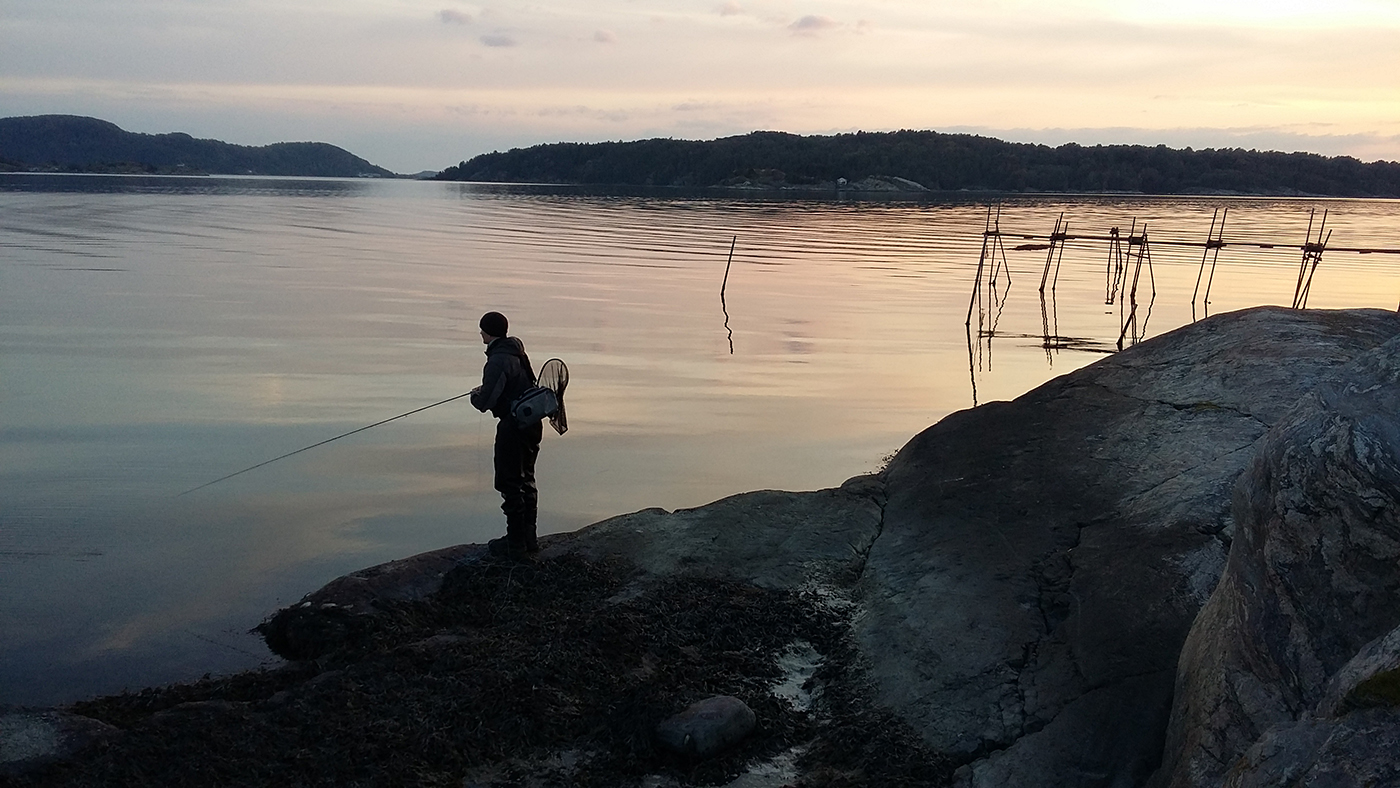 I usually wait until I spot or hear fish on the surface as I have often found that fishing blind is useless. The darkest hours are usually the best. This is when the trout are most active and venture from deeper, colder water into the shallower, warmer water near the coast.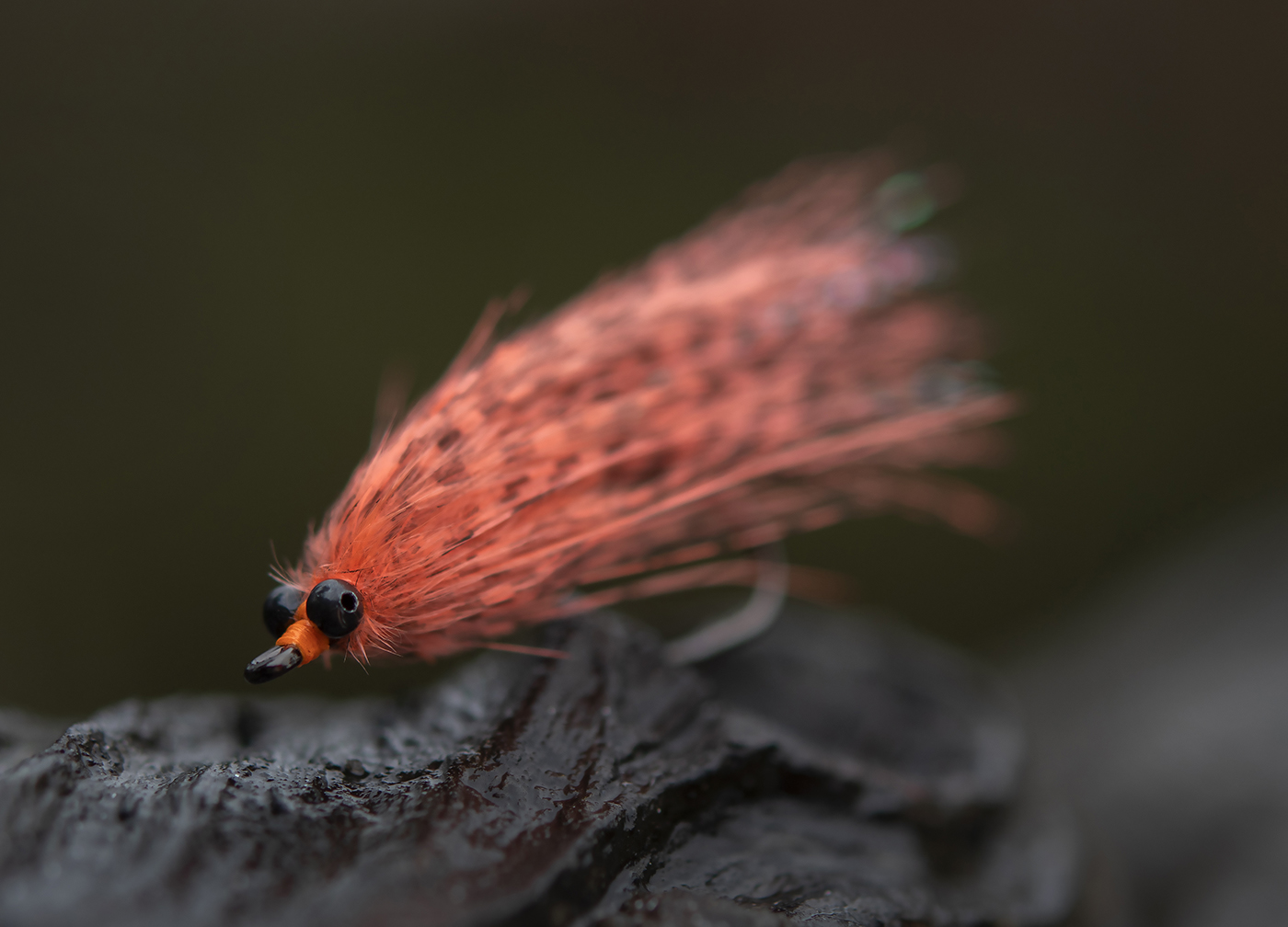 A common occurrence is the hatch of small, red clam worms, which hatch in June until the beginning of July, and a hatch of these will often bring to sea trout in on the shallows.
My best tips:
Get to know the location before you venture out in the dark. It's imperative to know the water depth, the bottom structure and even the land topography to be safe and be able to fish effectively.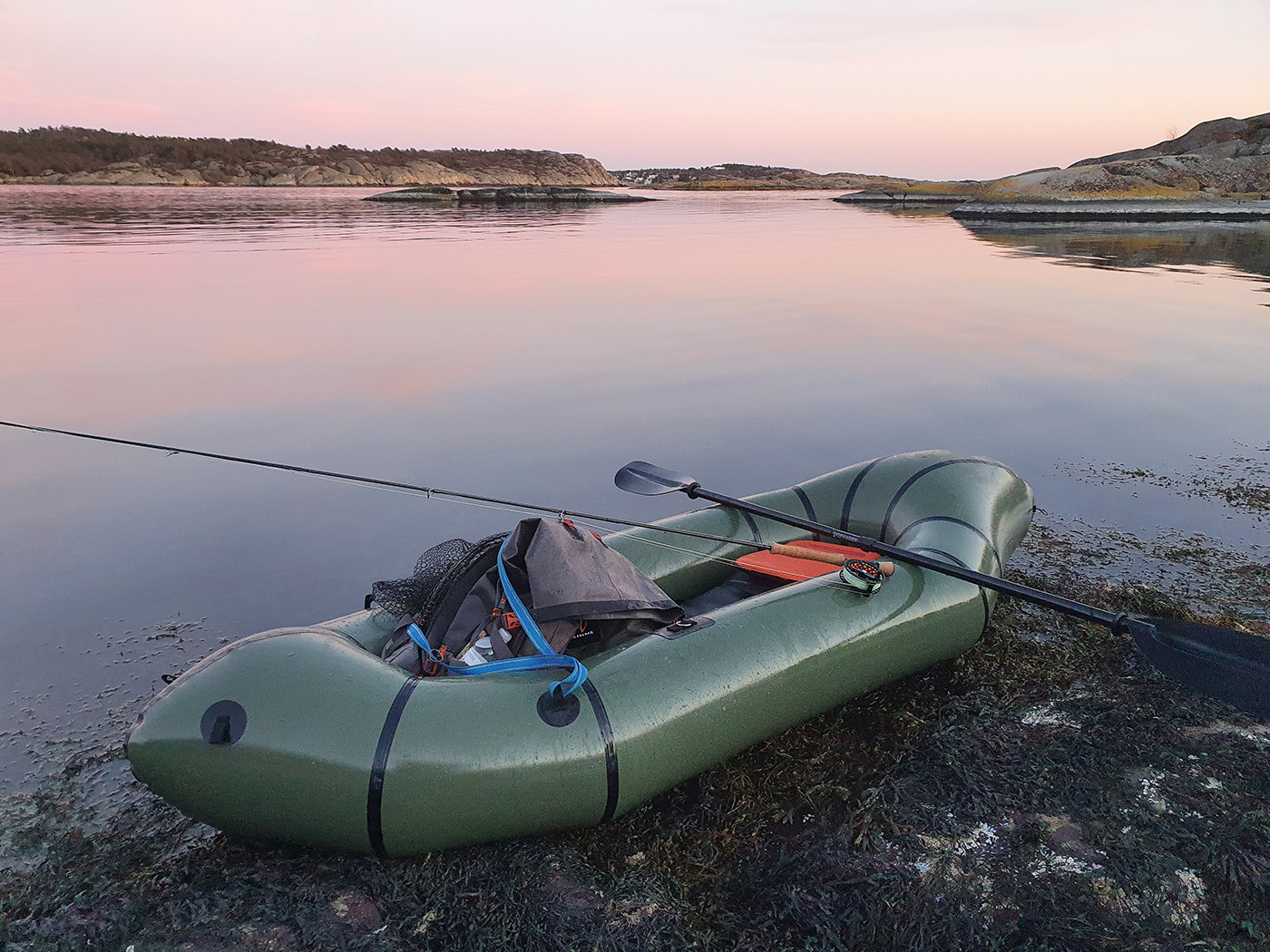 Shorten your leader. A shorter, slightly thicker leader tangles less in the dark and since it's dark, it really doesn't matter. And the shorter leader allows you to put more pressure on the fish.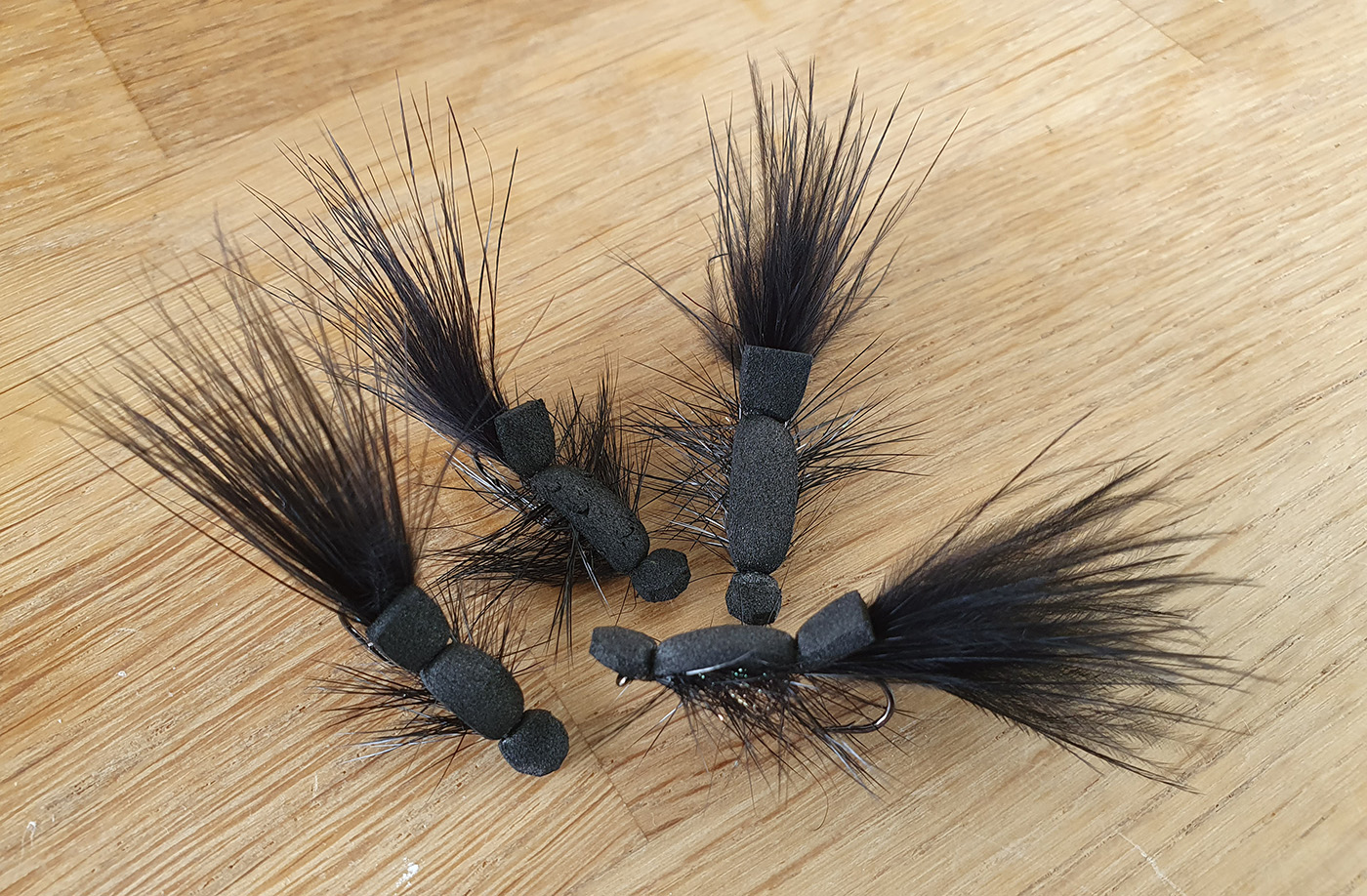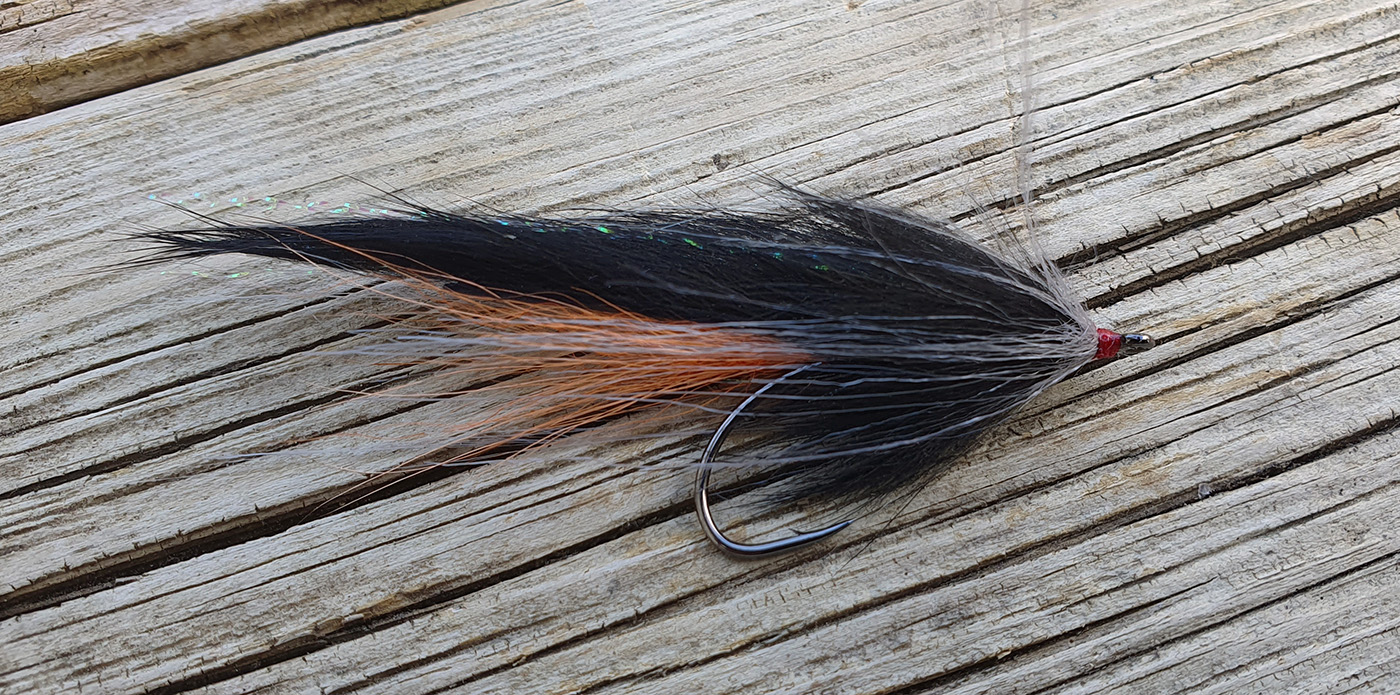 Black flies. A handful or two of black flies goes a long way for your summer night fishing. They create a strong silhouette against the brighter sky. My favourites are the Black Surface Scraper, Black Zonker and a black Woolly Bugger.
Dress warm. Don't underestimate the summer nights. Even if the days can be scorching hot, it can get cold during the night. I always bring a beanie and make sure I don't get cold.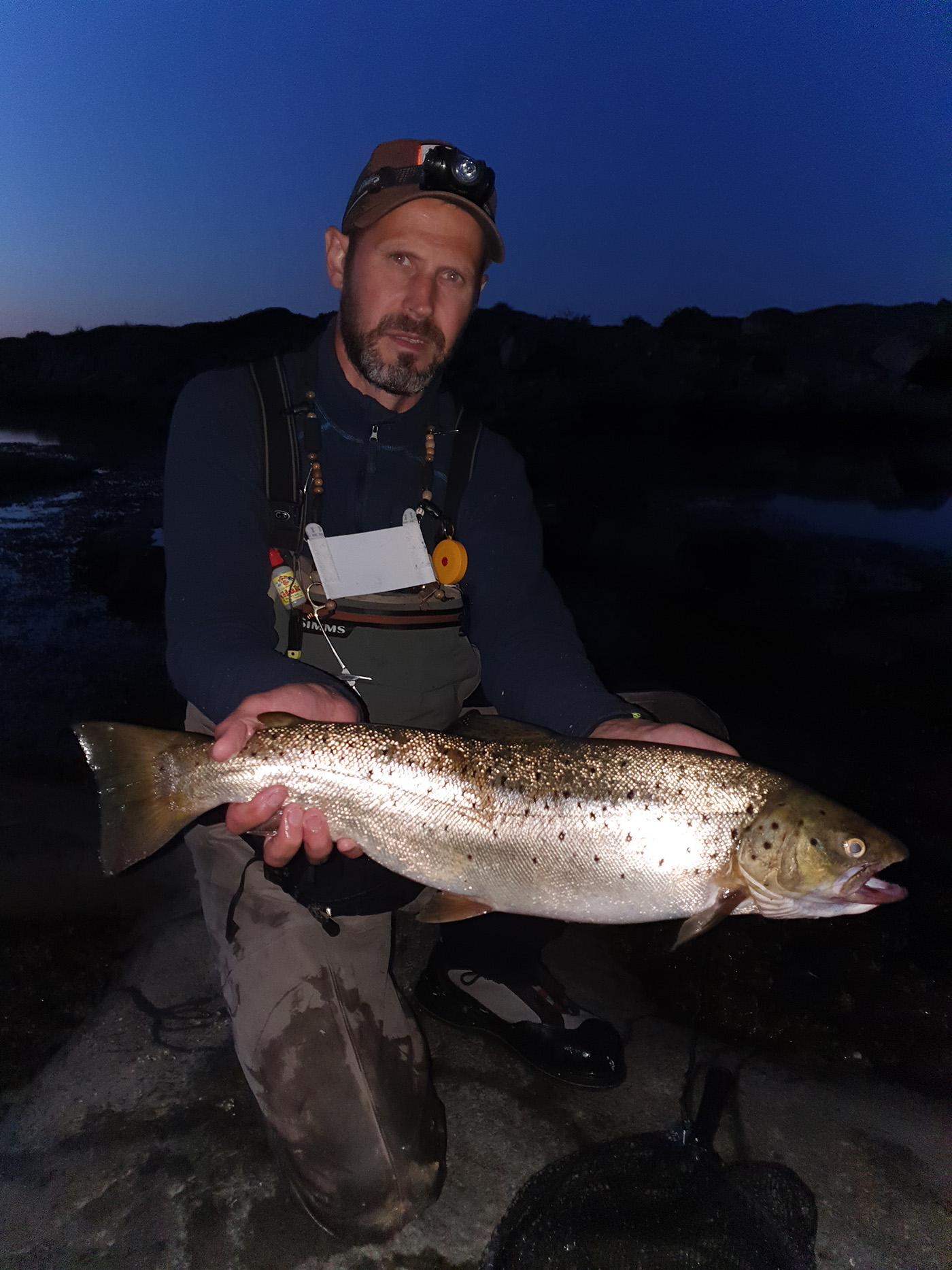 A head lamp is important to bring. Can be used when changing spots or even when landing a bigger fish.
Plan ahead. Going to work after night of fishing can be tough, but if the weather forecast and other circumstances are right, then it's about getting out there. You can't always expect the weather forecast to be perfect during the weekend.
Thanks for sharing these tips and your beautiful flies, Andreas!
Follow Andreas on Facebook & Instagram.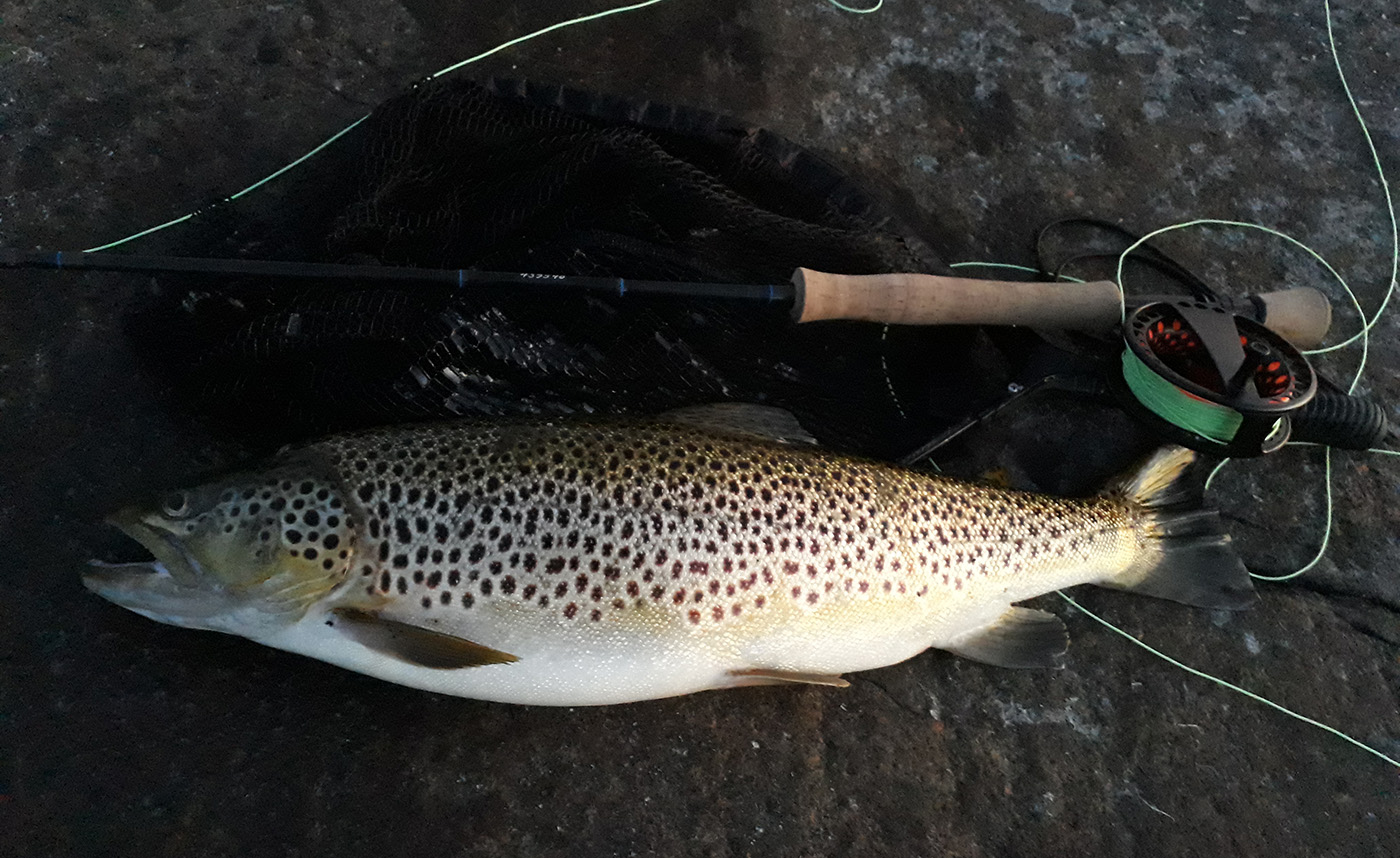 ---
"Let me sign off by adding a tip of my own, adding to the planning part. If you know you're going – sleep in advance. I used to fish quite a lot of night fishing and if I had to work the day after, I'd often prepare by getting up quite early the morning, where I would go out in the evening. That means I'm tired enough in the afternoon for a good, long nap – maybe 3-4 hours. And then get up, have dinner with the family and then go out. I always felt that helped me get through the day after on a little less coffee.
Tight lines / Lars"