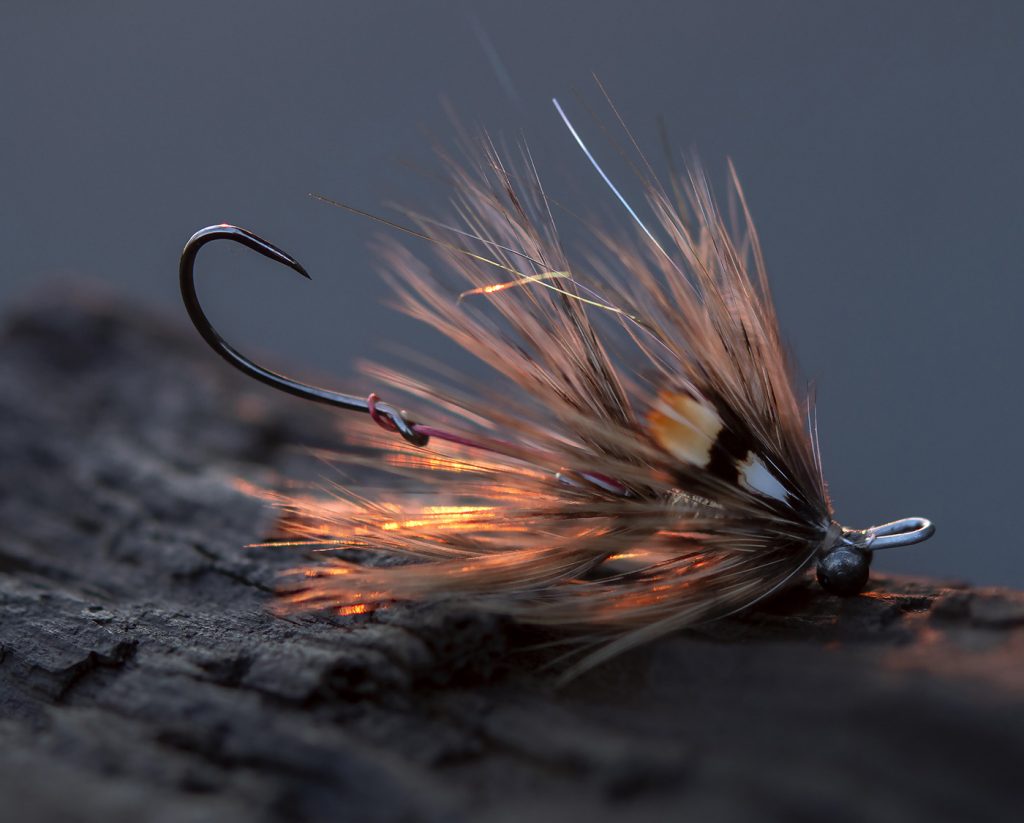 It's not as serious as it seems, but it was the general thinking behind the first Intruder-flies Ed Ward, Jerry French and Scott Howell tied, sometime in the early 90ies. They discovered that big flies would illicit aggressive strikes – because the "intruded the personal space" of big fish, without spooking them. To begin with they used them for king salmon and then slowly transferred the style of fly to steelhead fishing.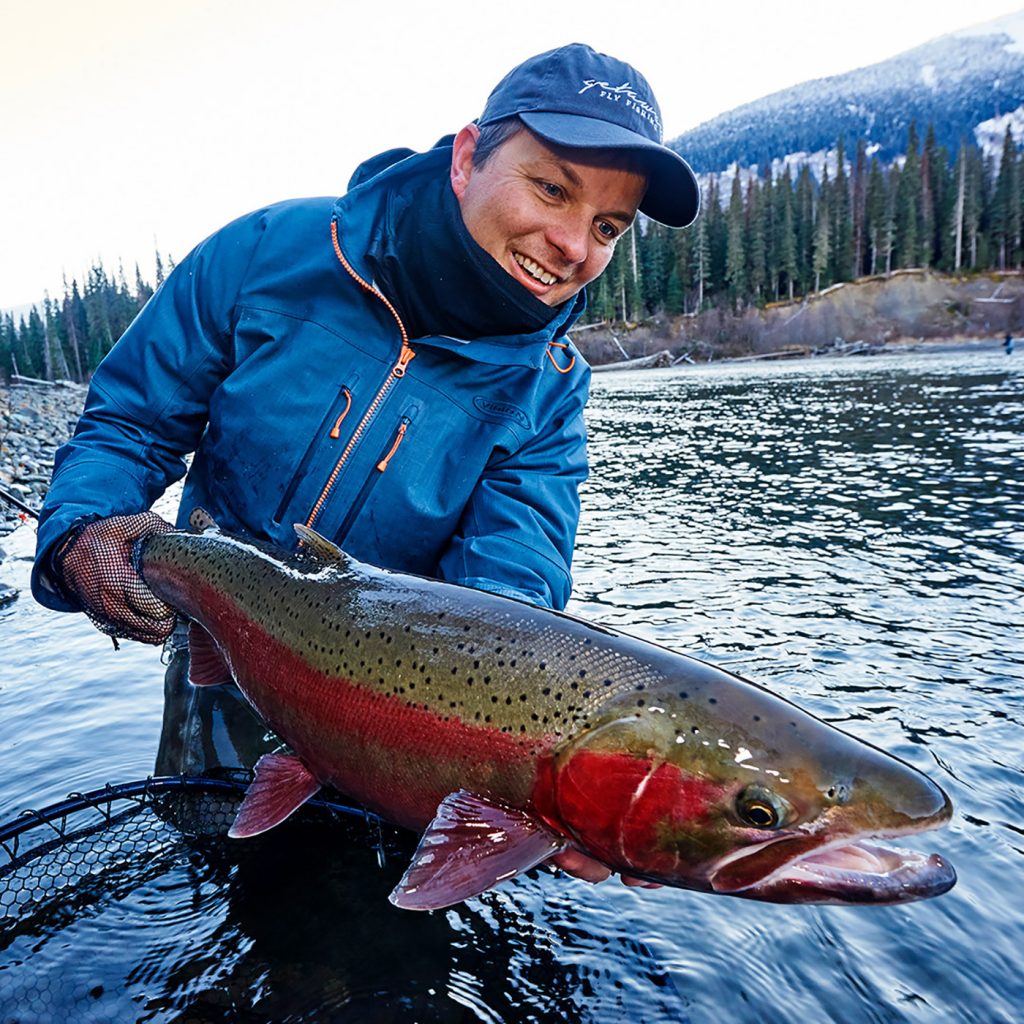 It's important to note "style of fly", because an Intruder is not a specific pattern. It's a tying style, today closely associated with flies tied on shanks with trailing hooks secured on wire loops.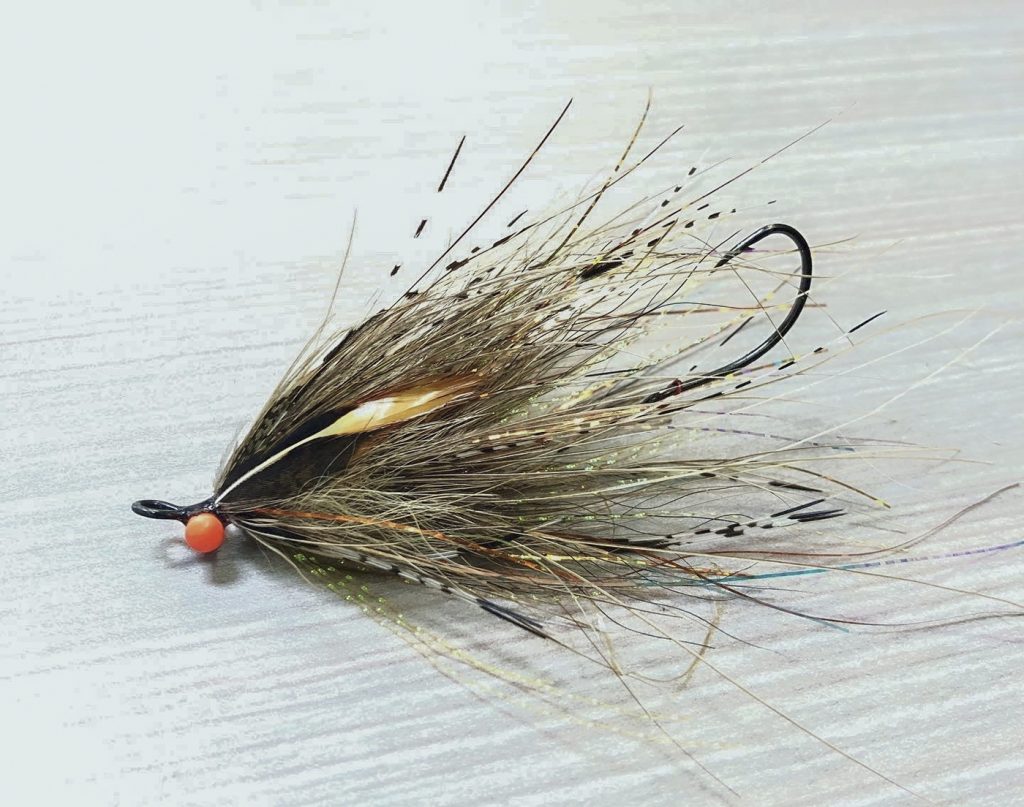 To begin with, Ward, French and Howell tied the flies on big (as in really big) streamer hooks and slowly, over a longer period, arrived at the shank-system we know today. The shank-system has some distinct features. The flies are relatively time consuming, so being able to change the hook is good. You get a big, long fly with the hook sitting at the back of the fly, which gives a much better chance of hooking "tail-biters". The leverage effect is nearly non-present and finally, you can fish smaller hooks, causing less damage to the fish.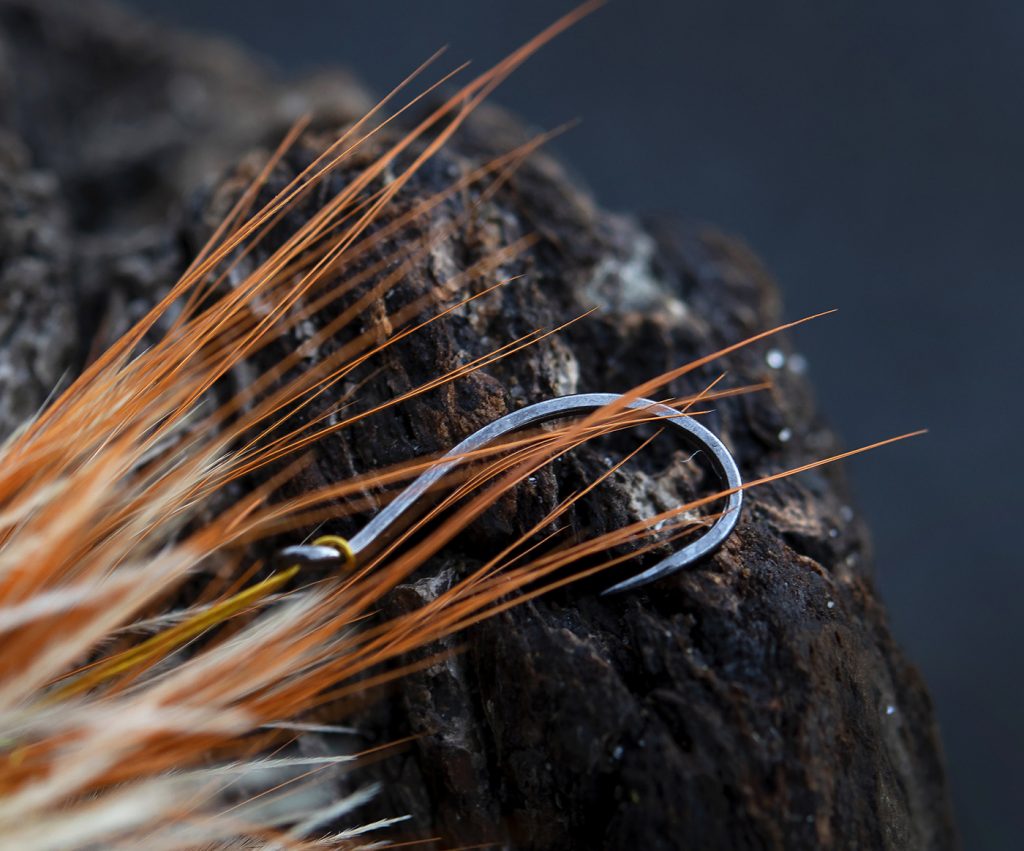 If you want a quick look, we have two series of trailer-hooks, both suited for Intruder-style flies. We have the NS 182 Trailer Hook, which is available in size 1-12 and is relatively light wire. Perfect for when you're not targeting 30lb-steelhead freight trains. For those we offer the HR 482 Trailer Hook, which has all the hook strength you'll need. And if you prefer a barbless version – check out the HR 483 Trailer Hook Barbless.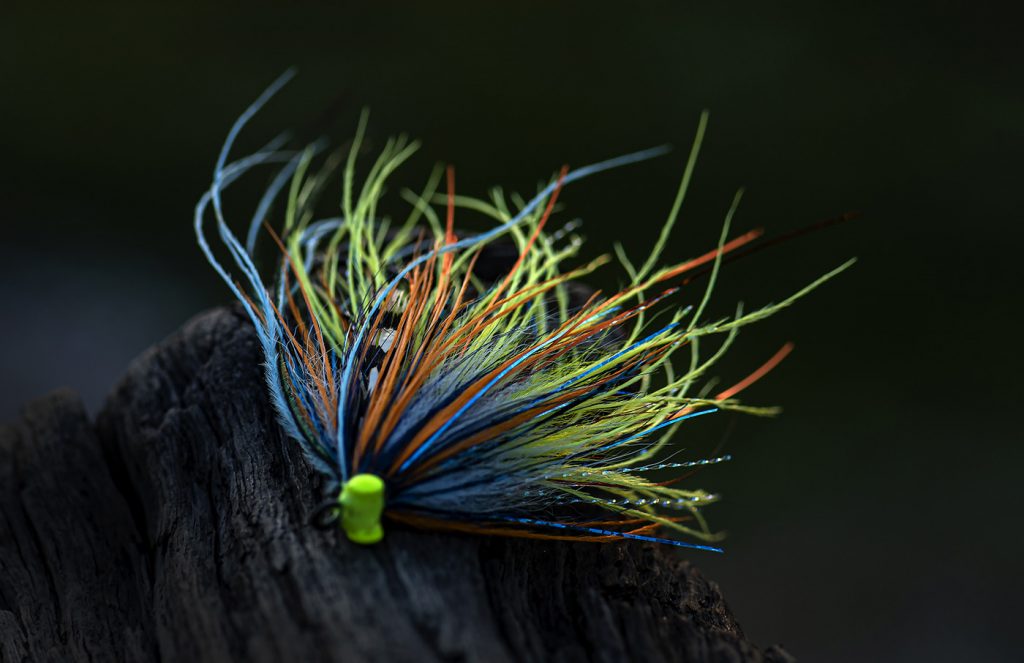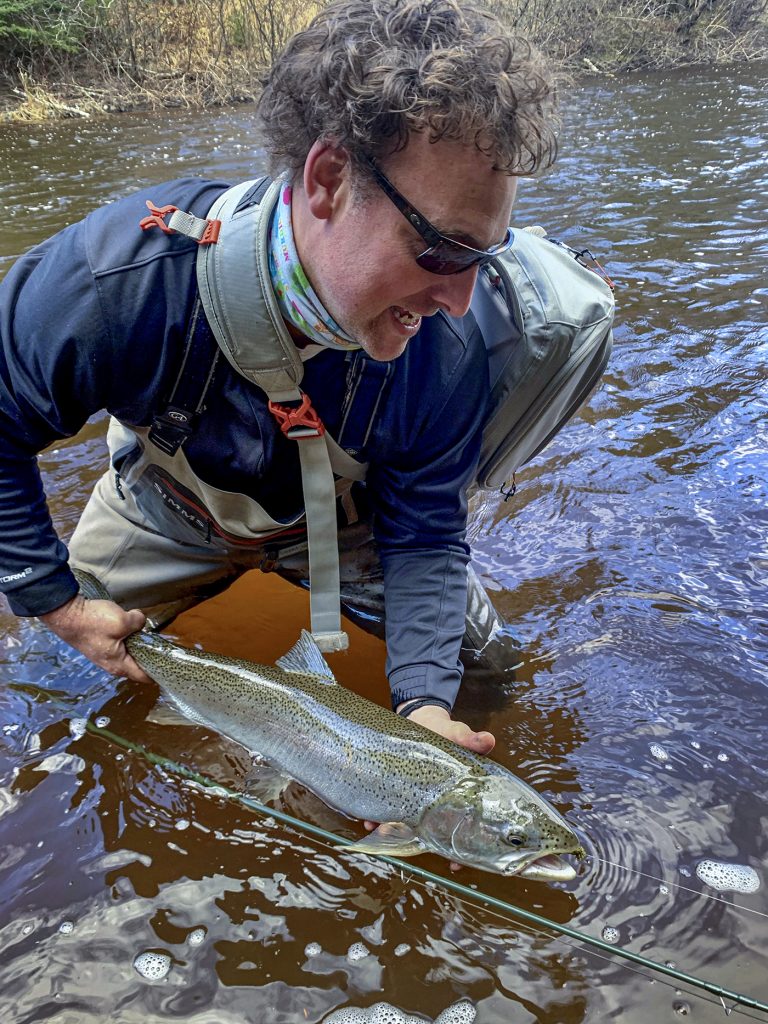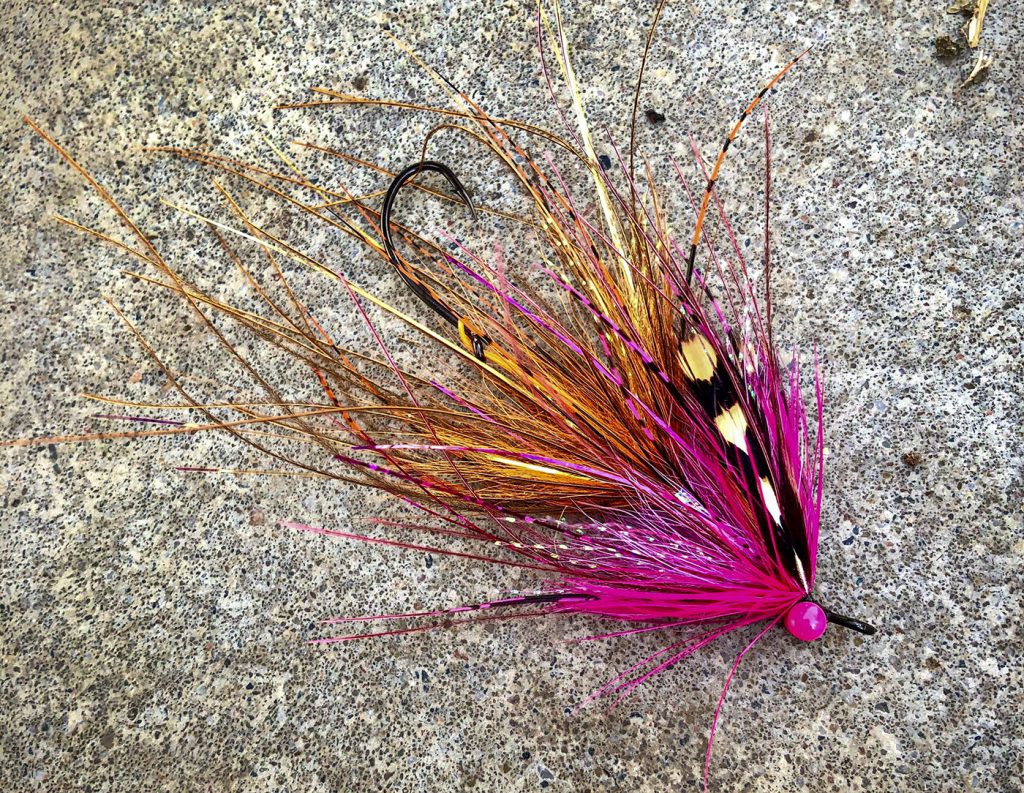 Although Intruders were originally big flies, designed in the Pacific North West for king salmon, big steelhead etc., it didn't take long for the tying style to migrate into other types of fishing. And in Scandinavia they have gained some popularity for salmon and sea trout. Often scaled dow considerably from the typical steelhead- or king salmon Intruder, but none less effective.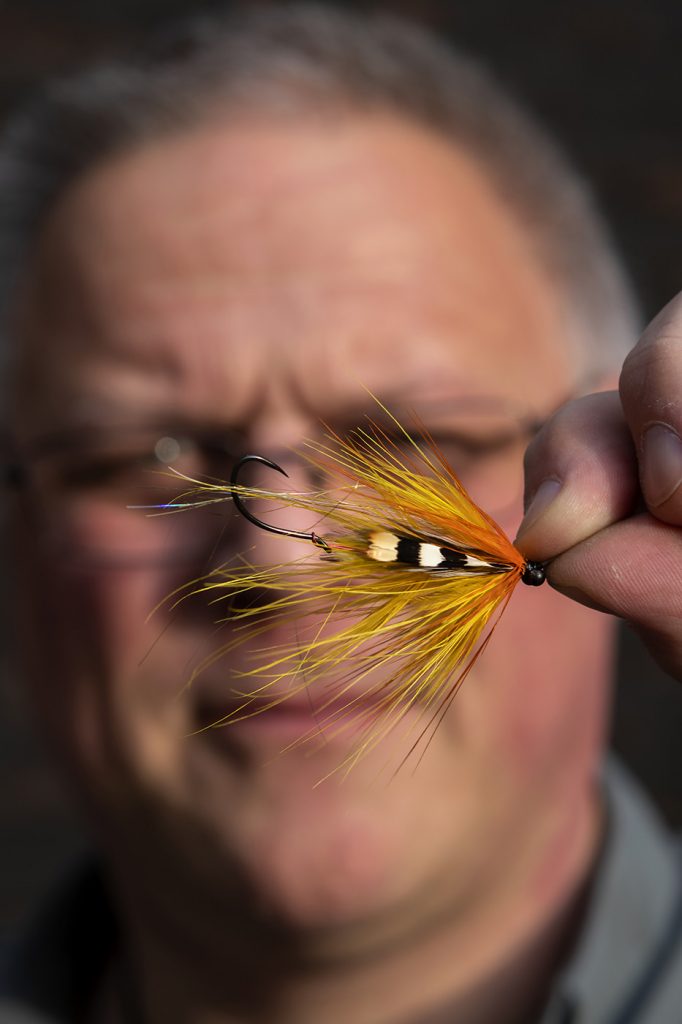 An integral part of tying all types and sizes of Intruder-flies is learning and using "composite loop". Check out our friend, Niels Verner Pedersen, tying a small Intruder with a composite loop on our YouTube-channel here:
Note the ear plug on the trailing hook – this will save you much agony!
Today Instruders are tied and fished for nearly all species. The latest trend of light weight double hand rods (so-called trout spey rods) have prompted many to tie and fish Intruders for trout.