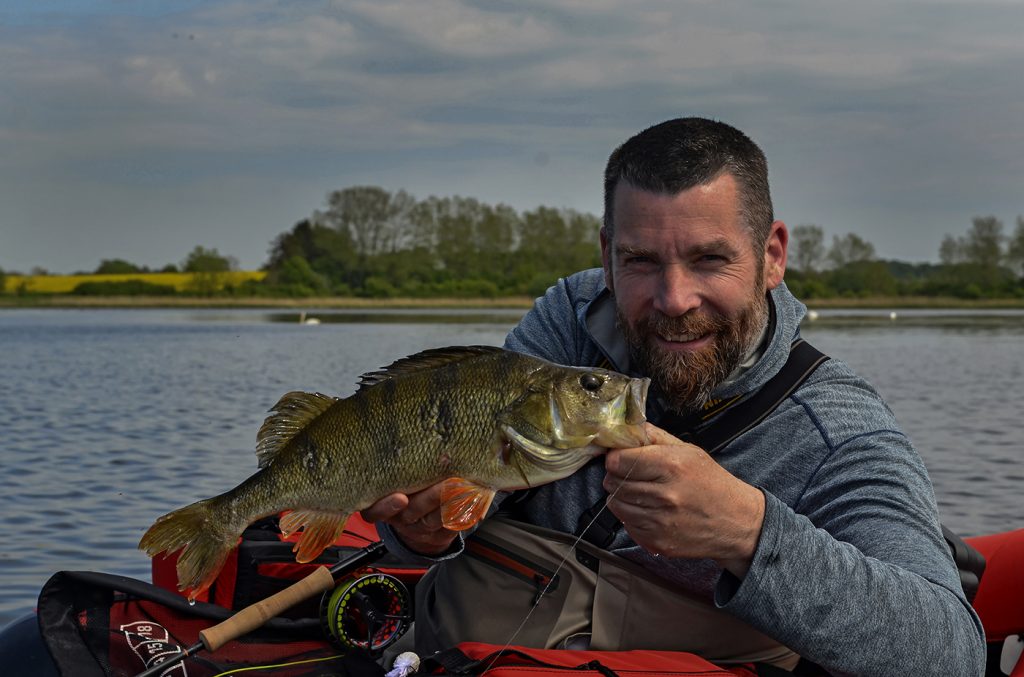 It's summer and we all sincerely hope that the COVID-pandemic is loosening its grip where ever you are, so many of you again are out fishing, enjoying the season. The last year or so there has been some changes in Ahrex – primarily with new personnel and such, so we will run a series of presentations over the summer weeks. Don't worry, Mr. Ahrex and Dr. Hook are still here.
Let's begin where it all began – with Mo (formerly known as Morten Valeur). Ahrex was Morten's brainchild and he founded the company together with his brother, Henrik, and Dr. Hook, formerly known as Søren Flarup (more about him next week). You may remember that Henrik and Morten also founded The Fly Co. together and ran it for 24 years before selling it to focus solely on Ahrex Hooks. Henrik is no longer involved in Ahrex Hooks, but now works for The Fly Co.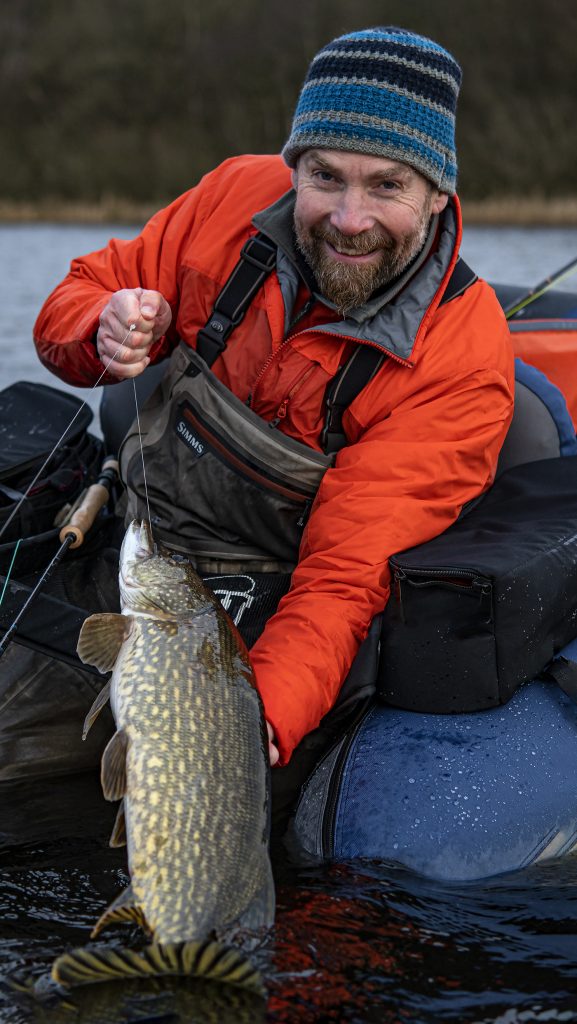 Morten love pike-fishing, and has been fishing for pike most of his life.
Mo has been involved in fly tying and fly fishing for most of his life. Mo is probably best known as one of the few who at a very early stage took fly fishing for pike seriously and to another level. He's published books, written dozens and dozens of articles and he's a great photographer. Most of what you see on our Instagram is his work (and so is most of the stills used in our videos and thumbnails on YouTube). He may be age president in the company, but he was once a young man (and he still very much is). There's precious little evidence of that, though. Mo was always the man behind the camera and I'm quite certain that one of the reasons he's become such a good photographer is that he prefers to be behind the camera, not in front of it.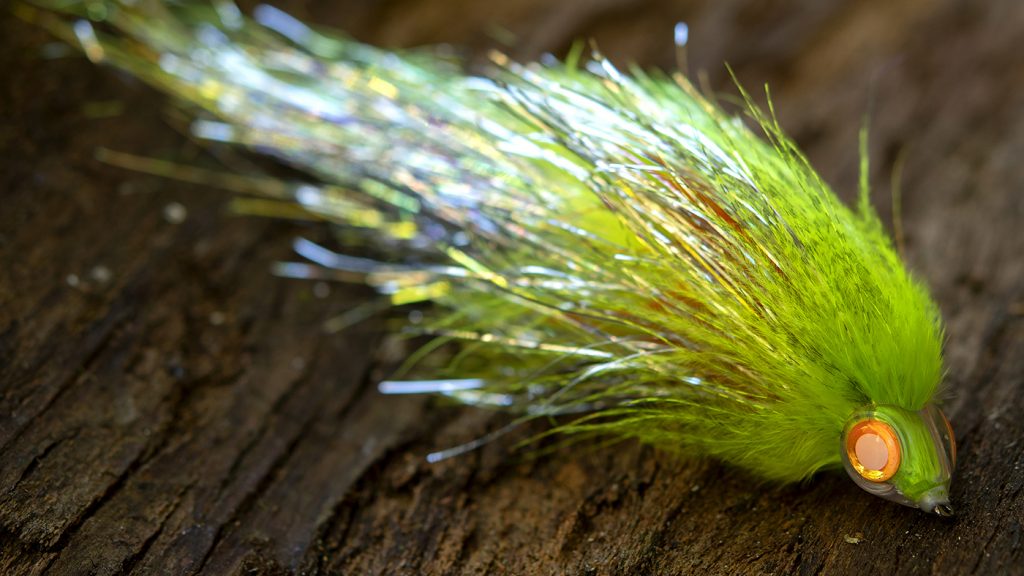 One of Mortens favorite pike flies – The Chartreuse & Silver Flashtail Beast
However – evidence has emerged. When I was a very young man, I consumed everything I could get my hands on related to fly fishing and fly tying. Books, magazines and movies. I'm old enough to remember VHS-tapes. There weren't many available on fishing in Denmark, but there are a couple I remember. Ones that are also proof of Mo's almost life-long involvement in the business. Of course Mo had to also try his hand at making movies!
From my good friend, Per Jacomo, I was lucky enough to borrow two of Mo's old fly tying movies that were released on VHS. I've had them digitised, so here you have 45 minutes of a young Mo (back when he was still Morten Valeur) showing his high skill-level, even 30 years ago. Please forgive me, Mo (he had no idea this was coming).
I hope you enjoy the movie – the quality is as it is, not up to today's standard, but you can still learn from them.
Next week – Dr. Hook!