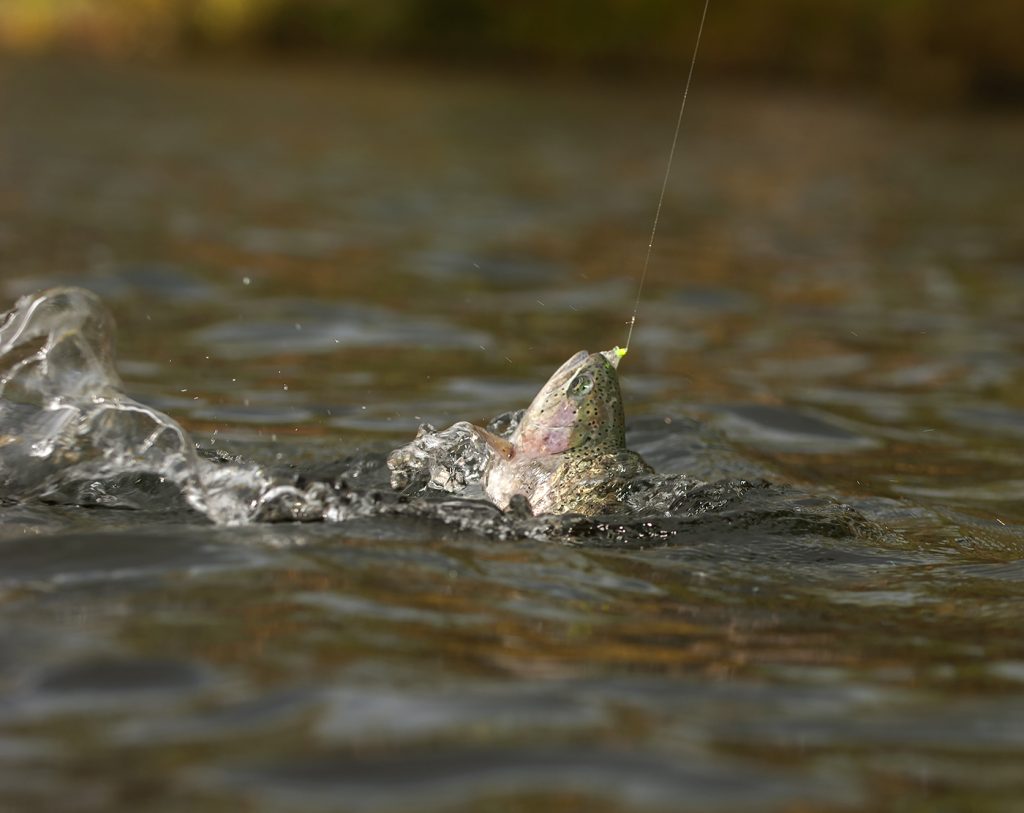 About a month ago we posted a blog about this years Trout Safari at the Hökensås fishery I Sweden. You have seen dozens of pictures from the place. It's Håkan's home water and a place where Morten likes to bring his camera. Small forest lakes with rainbows and a varied fishery. A great place for beginners as well as the experienced. Here you can gain your first experiences casting and fishing a fly as well as hone your skills on specific techniques.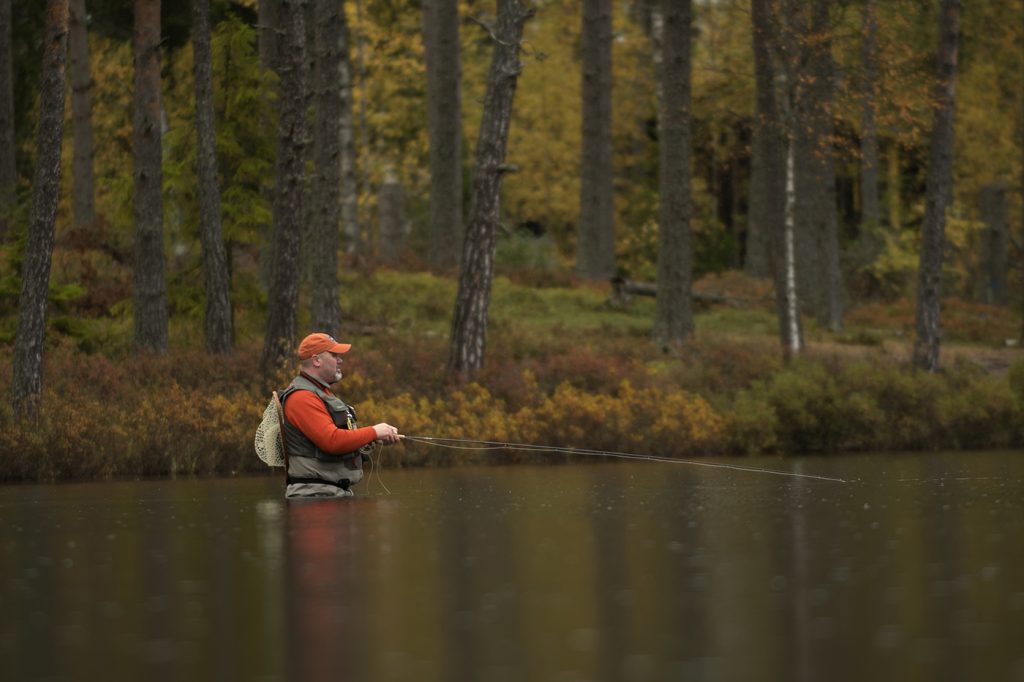 We're all going this year – Søren, Håkan, Martin and I and we're really looking forward to it. There's a more detailed description of the event here. As far as I know, there is still a seat or two available, reach out if you are interested in joining.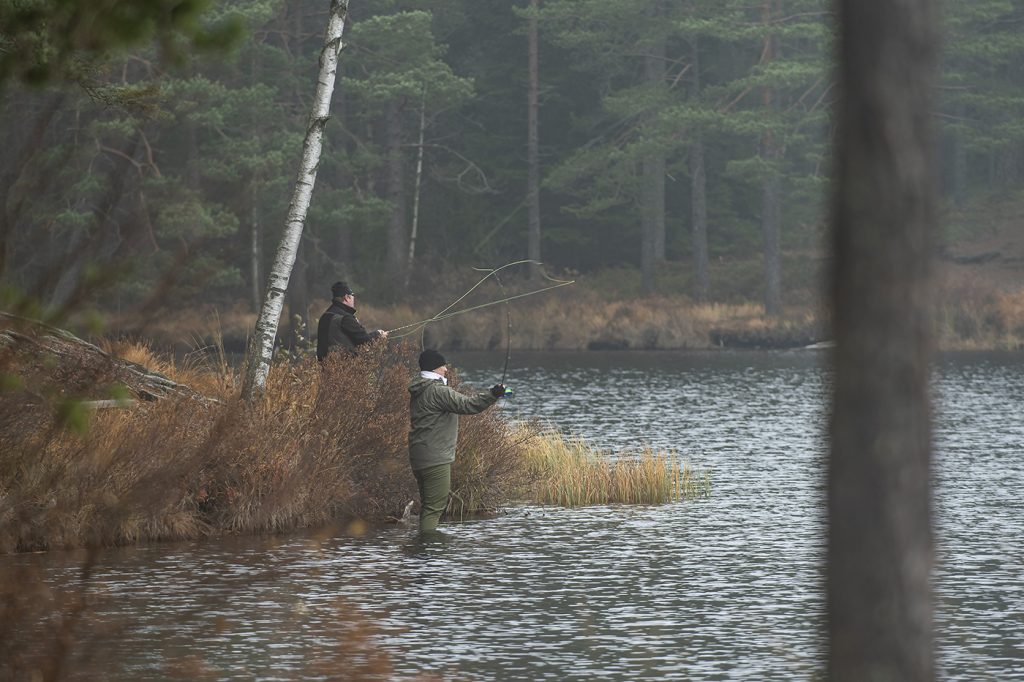 So we're all getting ready, preparing, tying the flies, cleaning the lines, lubricating the reels, checking the rods and fine tuning the leaders. And of course a quick check to see if the waders are still water tight. In fact, I just managed to get a new pair of wading boots after the old pair died in Noray, earlier this year.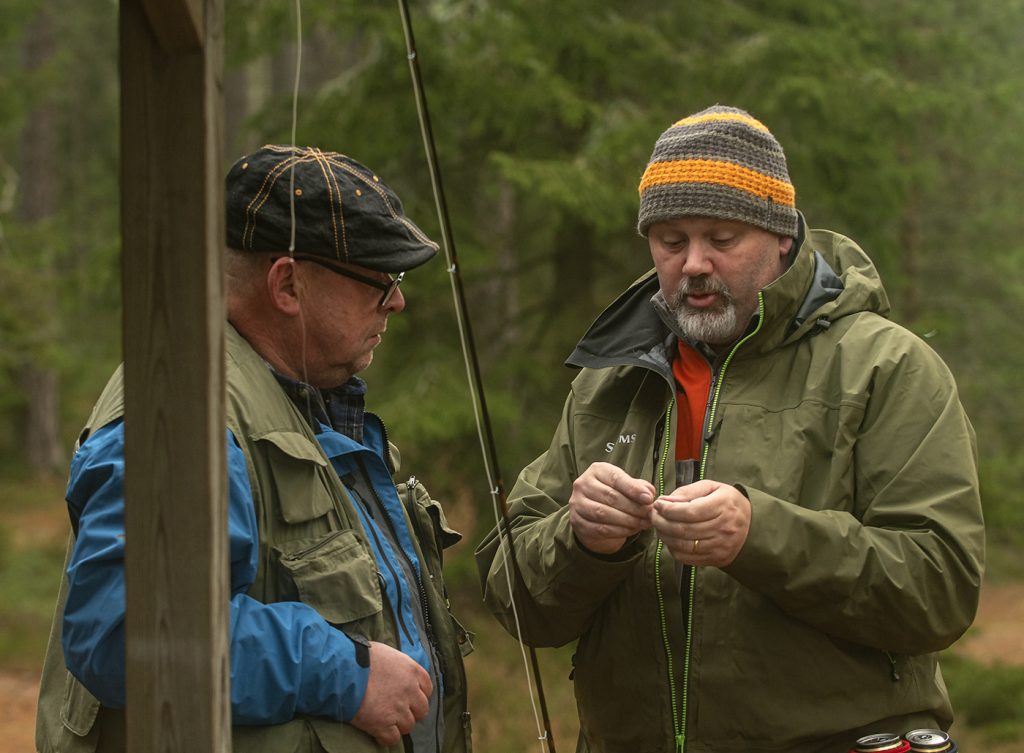 What will we be bringing then? Since Hökensås is Håkan's home water, we just ask him which flies we'll need and then get tying. If you're curious, maybe even consider coming, take a look at our playlist with Hökensås-flies here: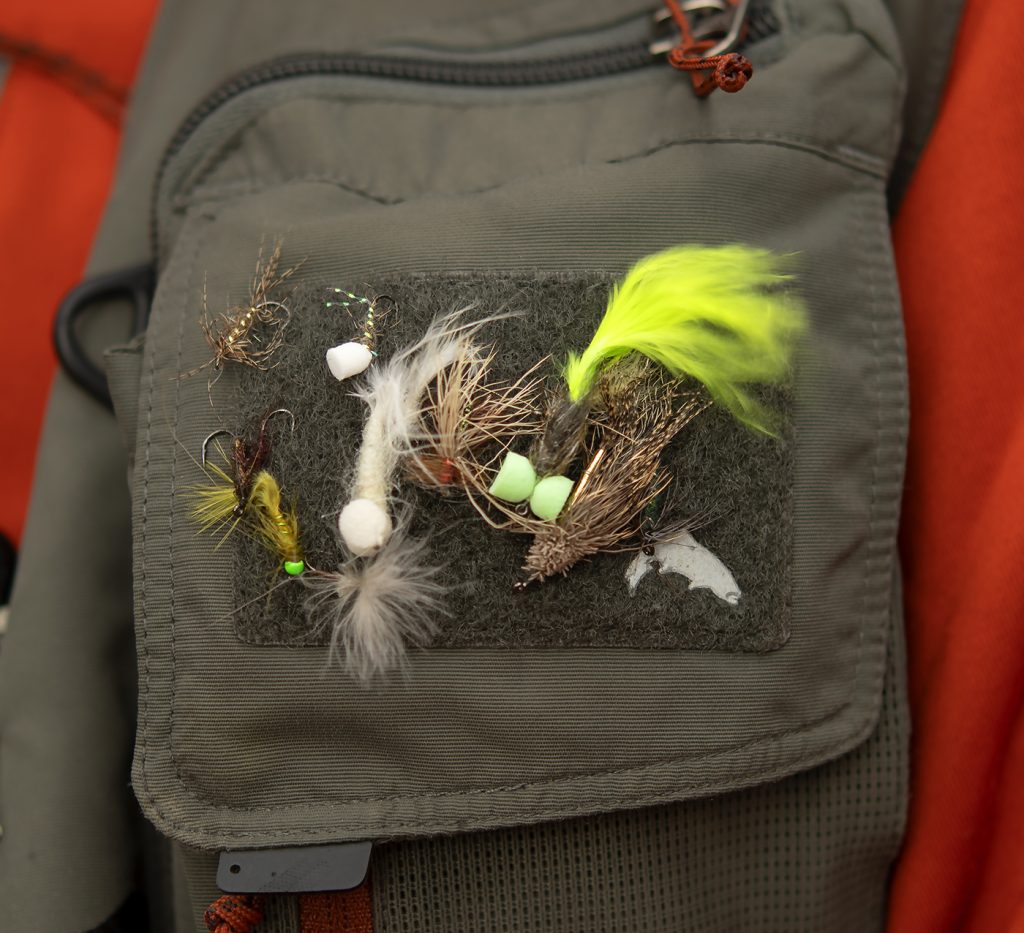 There are plenty of other relevant flies on our channel, which can be good to have in the box. The one fly I suspect most people will rarely fish still water with out having in the box is of course the Woolly Bugger. Never leave home without it! We have a handful of tutorials on different variations on the YouTube-channel – check them out here.
I have Woolly Buggers in sizes from 4 to 10 and in blacks olive and brown colours. They can be effective in all sizes, not least the small ones. Which is why I'm particularly happy that we've just expanded the NS 118 Classic Streamer-range with a size 12. I'll be putting some Woolly Buggers on some of those before departure! Get them at your nearest dealer – and before your neighbour.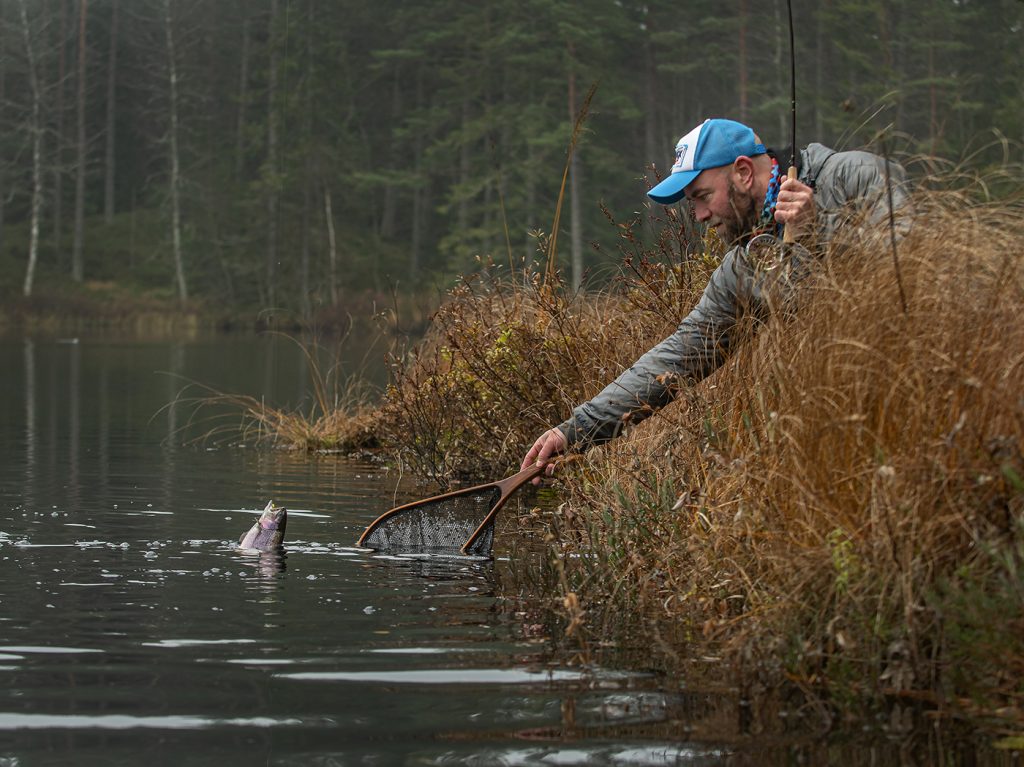 I personally look forward to fish Booby-flies on sinking lines again – I haven't done that in a few years. An interesting and simple technique: Fish a sinking line near the bottom and keep the fly clear of snags by fishing a floating one.That's what Booby-flies are made for and they're simple to tie (which they should bem because you will stick the odd one in the bottom every now and then).
Another thing I'm really looking forward to is the "trout safari trip" itself, where we have to walk with flashlights in the dark along the Hjo river and see the big trout from the great lake Vättern migrating up the stream on their way to the spawning grounds. Then get the story about the major restoration work to recreate spawning grounds and end the evening with a true feast served and consumed in a historic building directly down to the stream.