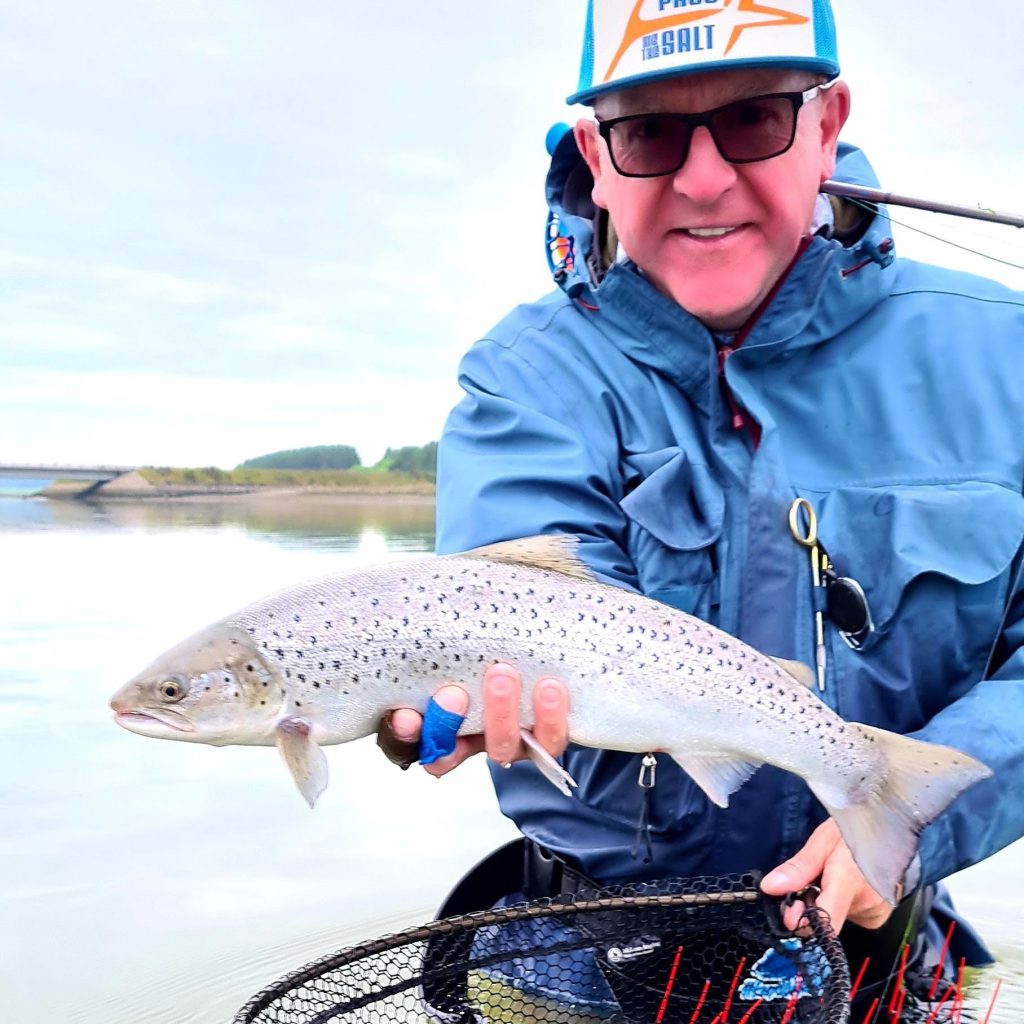 Hi everyone,

I was kindly asked by Mo & Søren at Ahrex HQ if I would like to do a blog on how I fish for sea trout here in Scotland's saltwater. The answer was simple yes. The team at Ahrex are out of this world and have looked after me so much since I became part of their overseas Pro Team, so it was a no brainer for me!

---
My name is Billy Scott, I fell in love with these fish many years ago when I caught my first sea trout as a wee boy. I never thought way back then that it would take me on this journey today. I've fished many places in Scotland for over 35 years in the saltwater and have had an absolute amazing time, even the ones I've hooked and lost, I remember as if it was yesterday.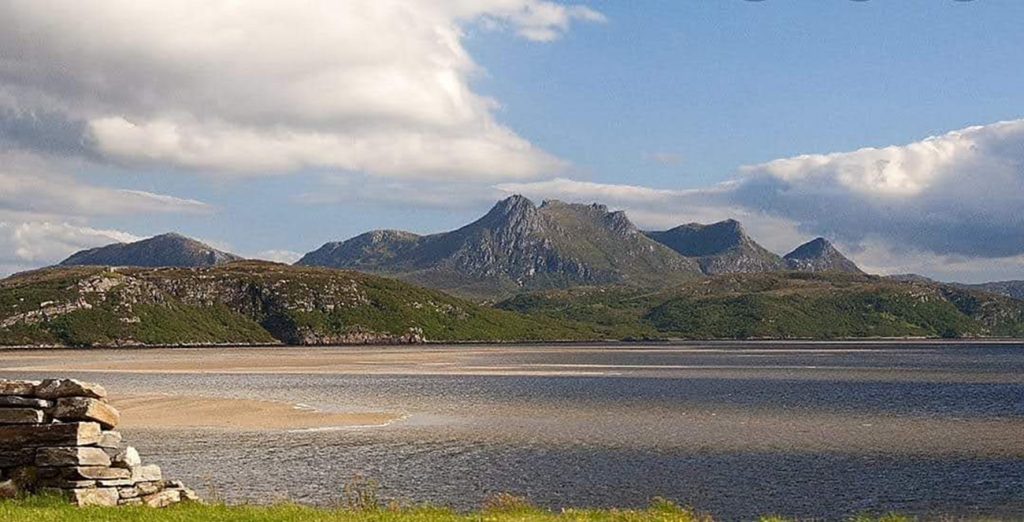 Location
Scotland's coastline and estuaries are some of the most beautiful places I've seen in my life with crystal clear water, white sandy beaches, the scenery is like heaven on earth, just what the good Lord made it for. He gave us a gift and we need to use it wisely and look after it. It can be stunningly beautiful, then within a short space of time the weather changes and it's like fly fishing in a force ten gale, but that's what makes it so challenging. For me personally I just can't get enough of it. It's an adrenaline buzz like nothing else I've ever experienced in fly fishing and the reason I keep going back time and time again for more.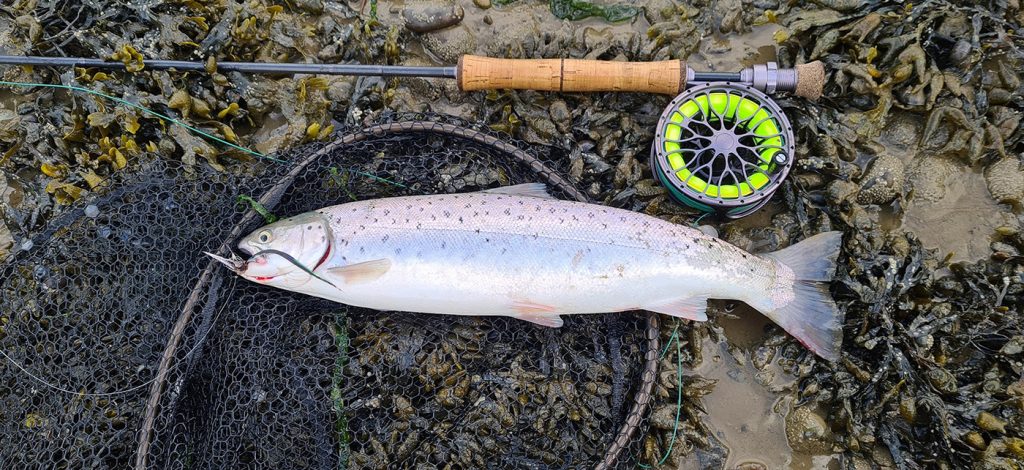 Safety
This is huge for me at this game because no fish, how much you love it, is worth your life or those around you. Please look after yourself and those around you, no matter the experience they have because danger is danger. I always make sure I'm with someone else and make sure people know where we are fishing, just in case you get into some trouble. Always check the weather forecst, tide times, the height of tide, ask for local advice, be vigilant, never take any chances, because that's exactly the moment something could happen when you least expect it. "Caught in the Zone mode", I like to call it. When you're catching fish and enjoying yourself, it's easy to overlook the rising tide and it'll fast be hard to get ashore again. It has happened to me a few times over the years and it's scary, to say the least.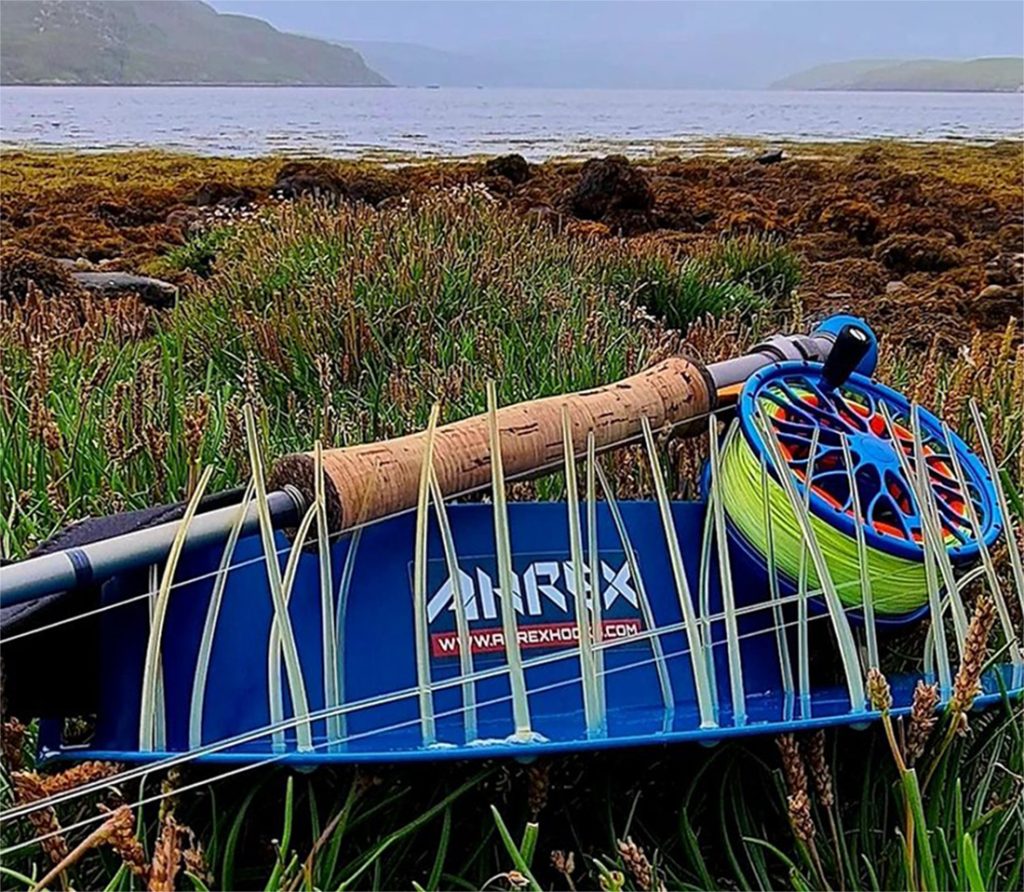 Gear set up
I've gone through plenty different set ups. I fish a medium or fast action rod, 9ft or 10ft, something with guts about it, especially more so on windy days when you want to pump streamer flies out into the horizon. But you need to have a balance. If its too stiff an action you can bounce fish off with them being soft in the mouth or on occasions, when they hit your fly hard, they actually rip the fly out their mouths themselves. Reels are really just a line holder, but me being me, I like good gear. My go to gear is the Vision Merisuola saltwater fly rod teamed up with the Vision Merisuola reel. I'm sponsored by Guide UK, who carry Vision here in the United Kingdom. I highly recommend the Merisuola setup.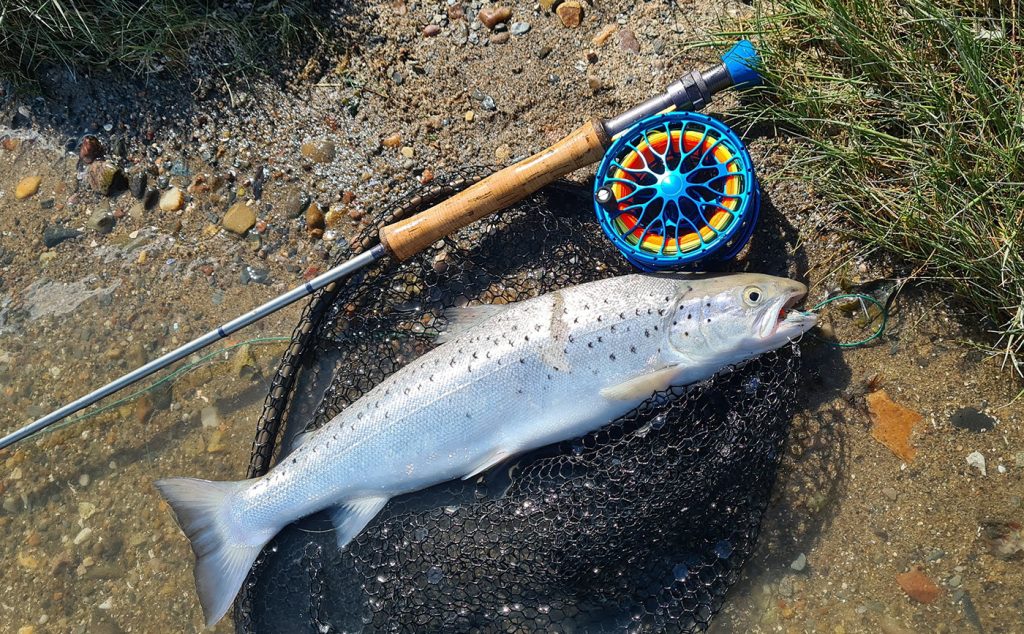 Tactics and flies
I use lines from a floater right down to a straight di5 full sinker,  depending on the place I'm fishing, tide heights etc, as every place is different. Experimenting and trying different things is always a great thing as this helps educate yourself, there is no right or wrong, so my advice will always be "give it a go", because you will never know unless you try. You will work out what's best for you on different occasions/conditions. That in itself is worth its weight in gold and can be the difference between a hard day and an explosive day saltwater fly fishing.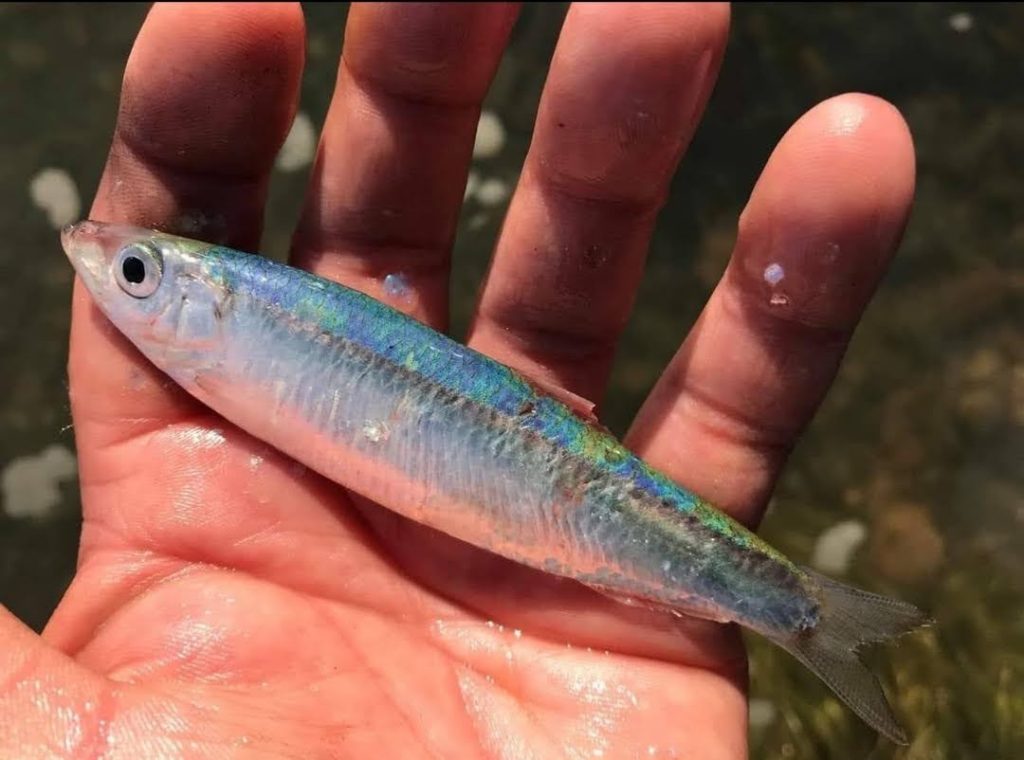 Matching the hatch...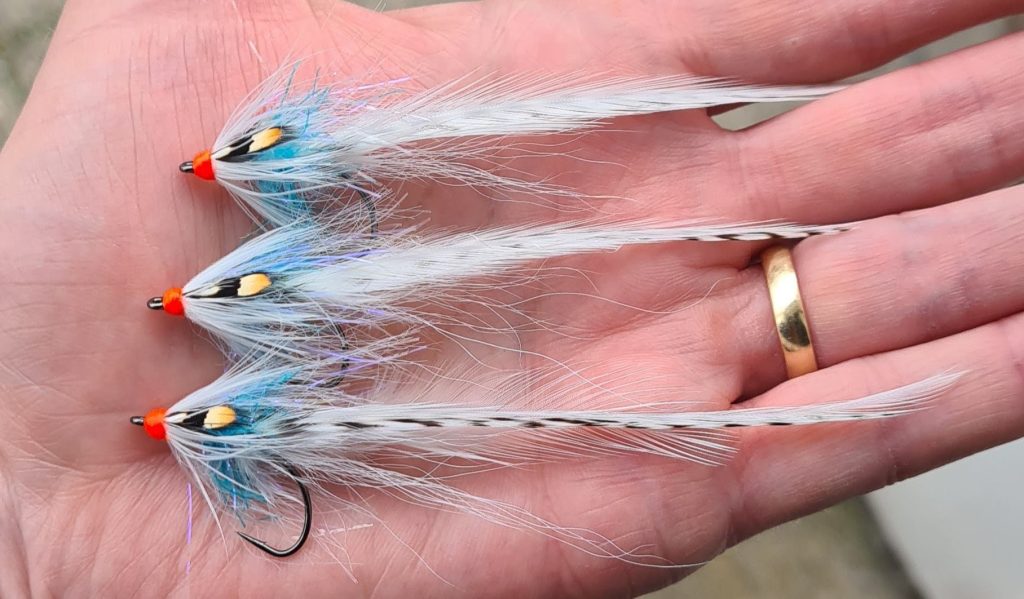 … with a Shannons Terror Seatrout Fly -tied by Billy Scott.
"What about the flies?", I hear you ask. Match the hatch – if there are sandeels around, fish sandeels, if its baitfish, fish baitfish imitations. If its cold fish deeper and slower, if they want to chase then rip the baitfish back. If they are coughing up shrimps then fish shrimps. Try to keep it as simple as you can. I have two real go to patterns that I tied myself many years ago that I named after my daughter and grandson. They are Shannon's Terror and Robbie's Terror. The wonderful fly dresser, Davie McPhail, from Scotland kindly tied both on his YouTube channel, so if you pop over there you will see both them tied. Both are absolutely deadly. I fish both on a cast of two on a 6 foot leader, spaced 3ft apart with Shannon's Terror on the dropper, Robbie's Terror on the point. On a sink 3 or a sink 5 they will come to one of them.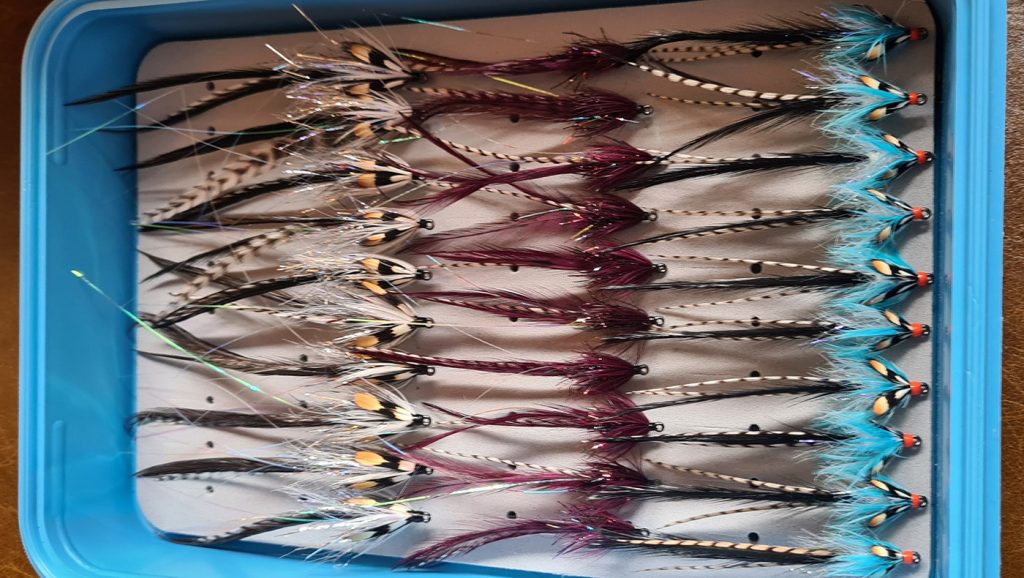 Tying a Robbies Terror Seatrout Fly with Davie McPhail.
Tying a Shannons Terror Seatrout Fly with Davie McPhail.
Reward
The real rewards are always safety first and forsemost in the beautiful surroundings of Scotland brackish saltwater. The fish are a bonus, so on that note I'll leave you with this Scottish poem a fine gentleman and friend Thomas Lamont wrote for me, it's called 
"A HAPPY MAN"

LIKE THE DUNES ACROSS ARABIA
THE MARKS UPON THE SHORE
INHABITED BY LONELY CRIES
MADE RARER EVERMORE
I WALK ACROSS THE HISTORY
LAID BARE BY TIDAL SEA
I'M OFF TO HUNT THE SILVER TROUT
A HAPPY MAN IS ME
All the very best 
Billy Scott