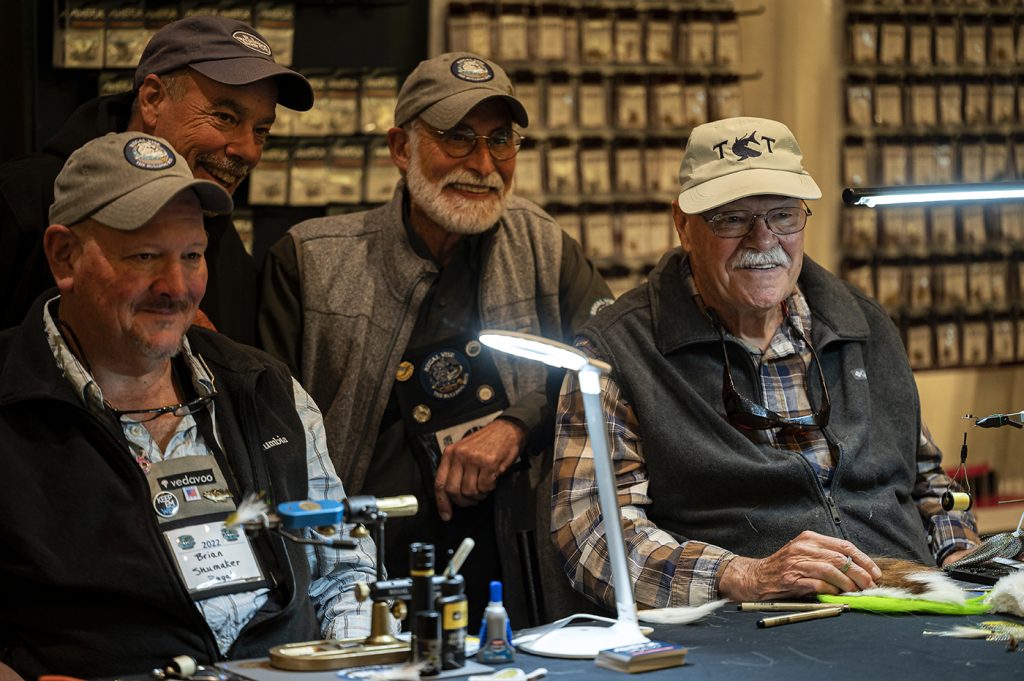 From last years International Flytying Symposium; Brian Shumaker, Steve Silverio and Bob Clouser.
Before we get to that, let me remind you that we are attending the International Fly Tying Symposium in New Jersey tis weekend. We'll be there so if you're there, please come by and say hello.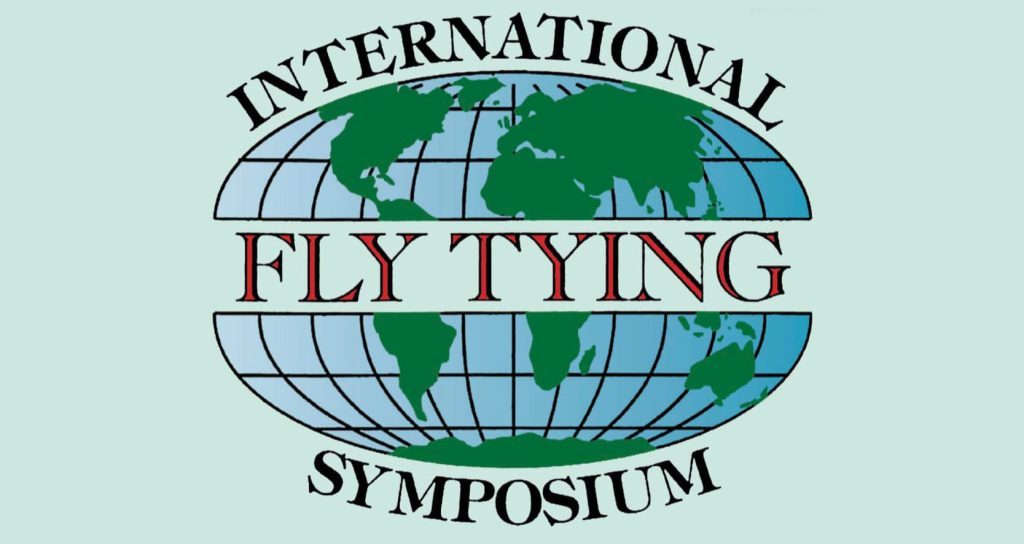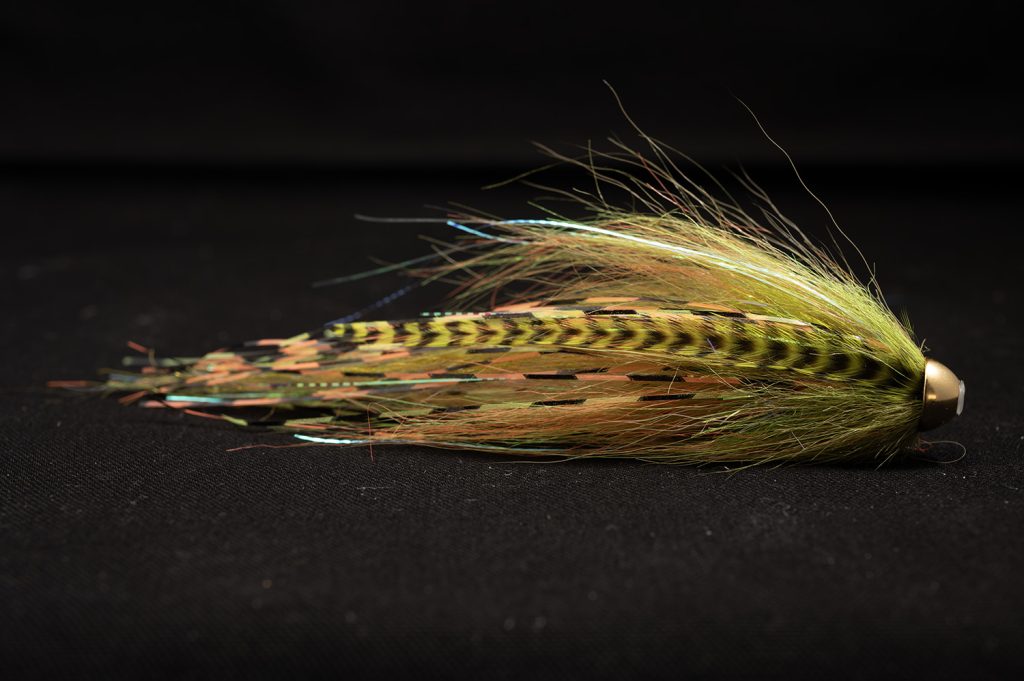 Pike like big flies, not all the time, but often. They also sometimes live in murky waters, where a big fly simply makes it easier for the pike to see it. That's one reason big flies work well. And there's really no way about it – big flies require more materials and they do take a little longer time to tie. Which is fine – it's just part of the game. When it comes down to it, if you rig a proper leader, you rally won't lose more flies than you usually do.
But some flies are of course faster and easier to tie than others. As with most flies, it primarily comes down to size and mobility as deciding factors. I have really come to like tying with dubbing brushes and my pike flies nowadays are all built on the style shown here. I tie them in white/chartreuse, orange/olive and black. That's it.

The principles are simple and here shown on a tube fly, but the exact same techniques and sequence can be transferred to one of our many hooks in the Predator series.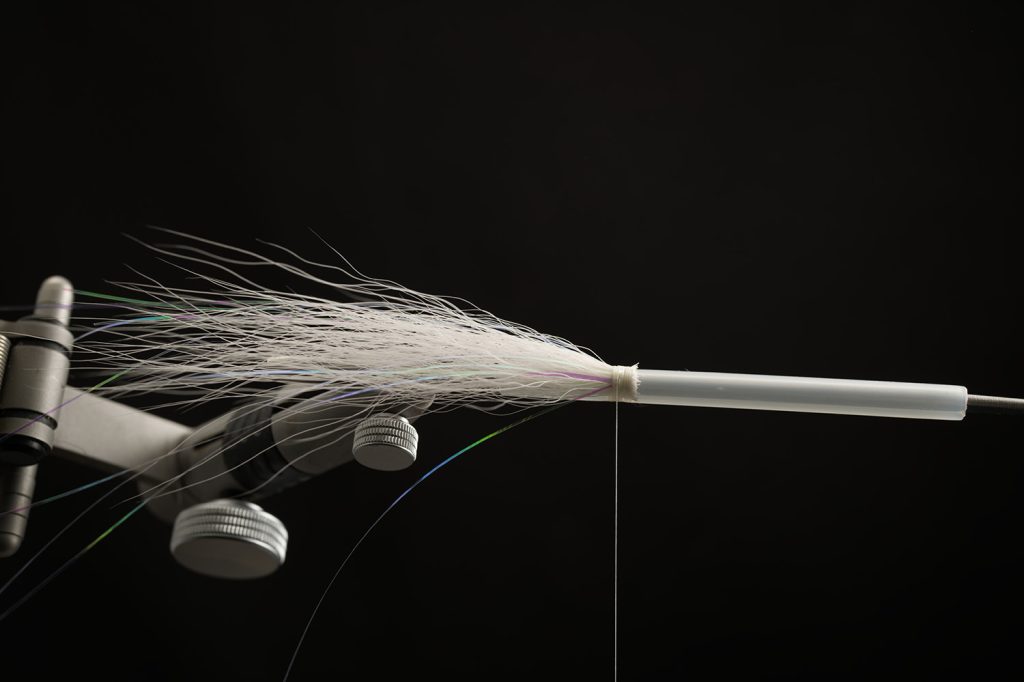 Cut off a piece of tube and fix it to your dubbing needle. Attach the thread and tie in a tail of white buck tail and some flash. The buck tail is mainly for support and to help prevent fouling. There's room enough, so make sure that the materials are attached well.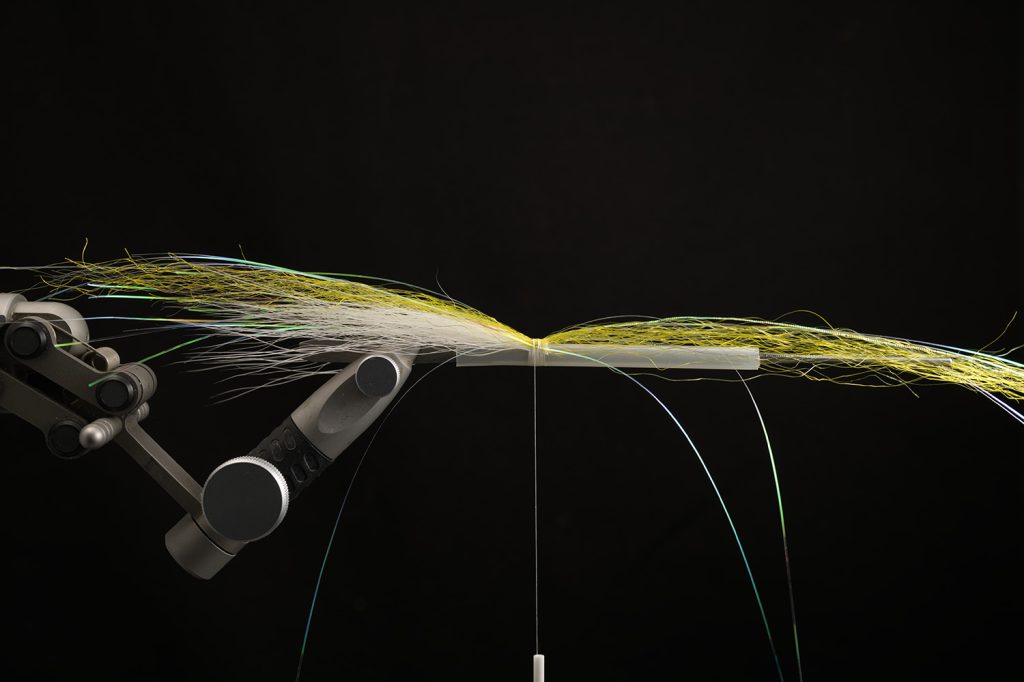 Add a length of Wild Olive Slinky Fiber. Tie it in so that about 60% of the bunch is pointing forwards. Add more flash if you needed it (you know you do!).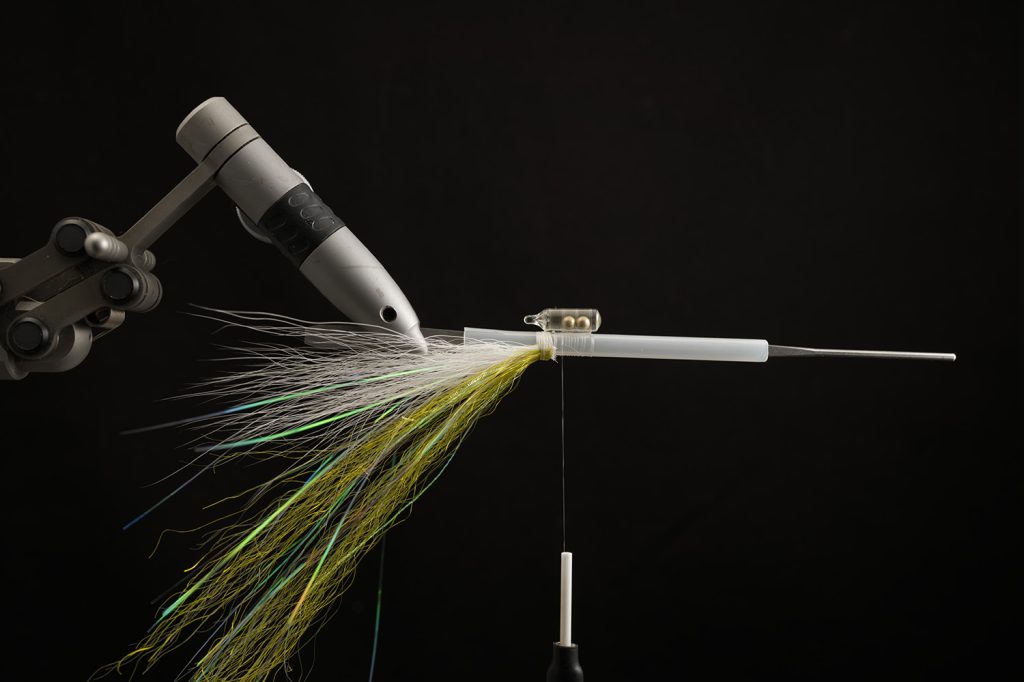 Double back back the Slinky Fiber and secure well. At this point I choose to add a small rattle, but that's optional. I first add a small dab of Pro Sportfisher UV Resin to hold the rattle.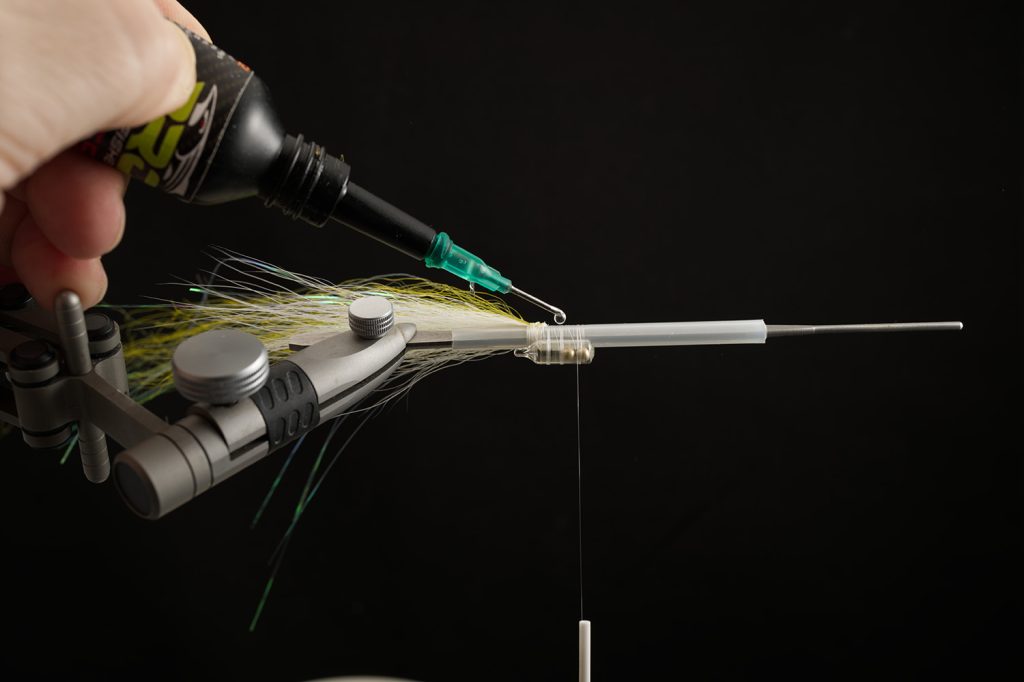 Now tie down the rattle in two or three places. Don't cover it completely in thread. A few more dabs of UV resin secures it firmly in place. If you leave a little room between the thread wraps, the resin will penetrate to the tube and hold everything better together.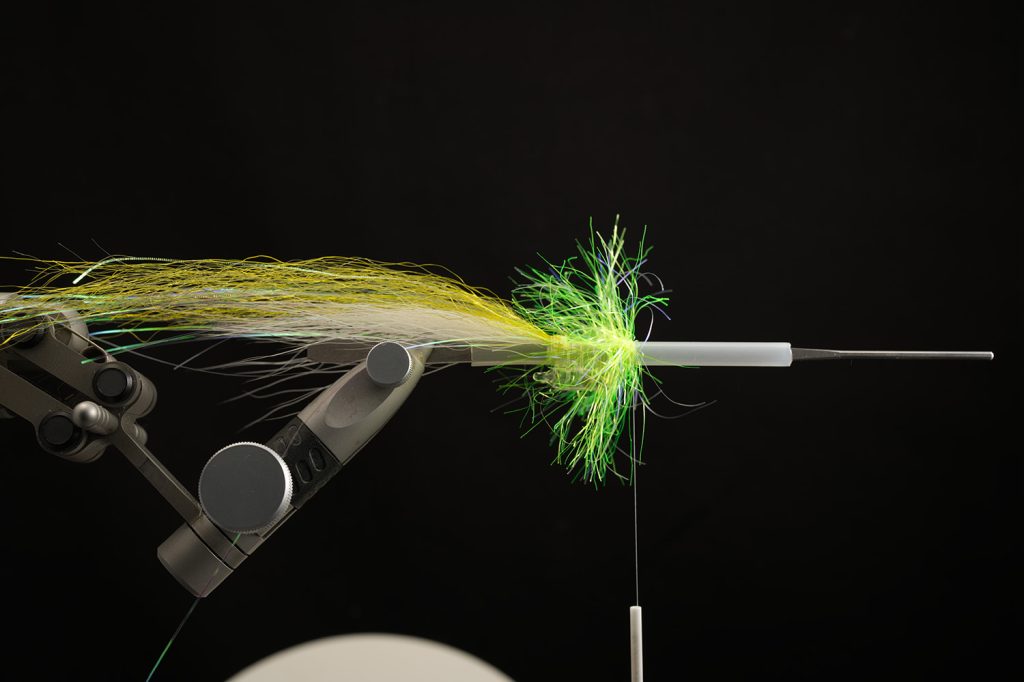 In front of the rattle, tie in and wrap a hackle, using a piece of long fibered flash chenille.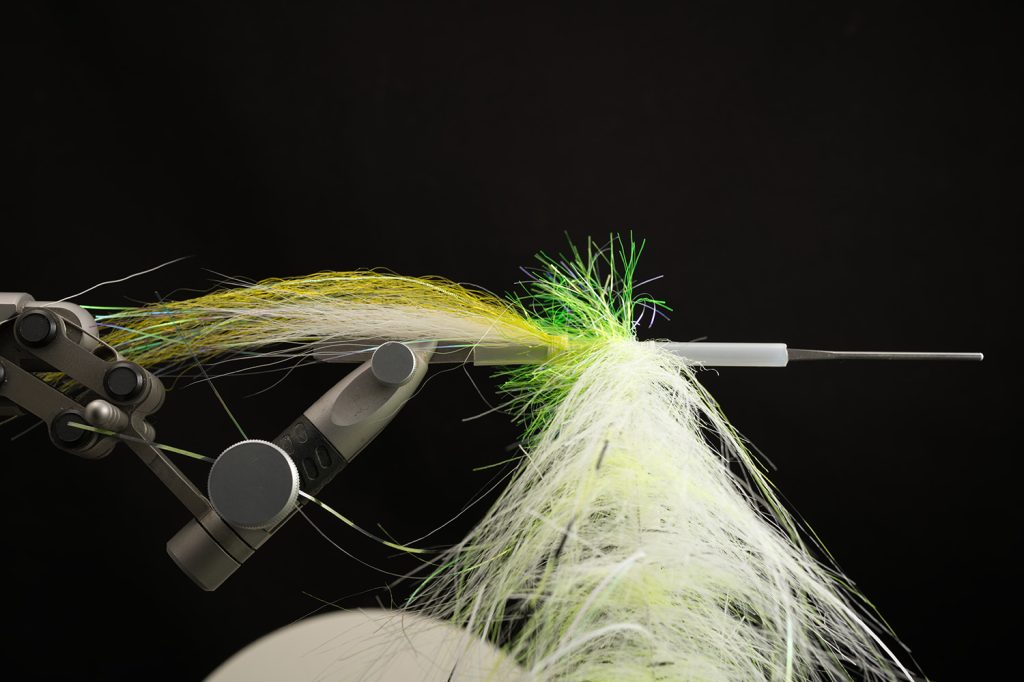 Now tie in a dubbing brush in the colours of your choice. This one is packed with white and chartreuse Craft Fur, flash and some other bits, but there are so many options available. And those you can take advantage of by making your own brushes.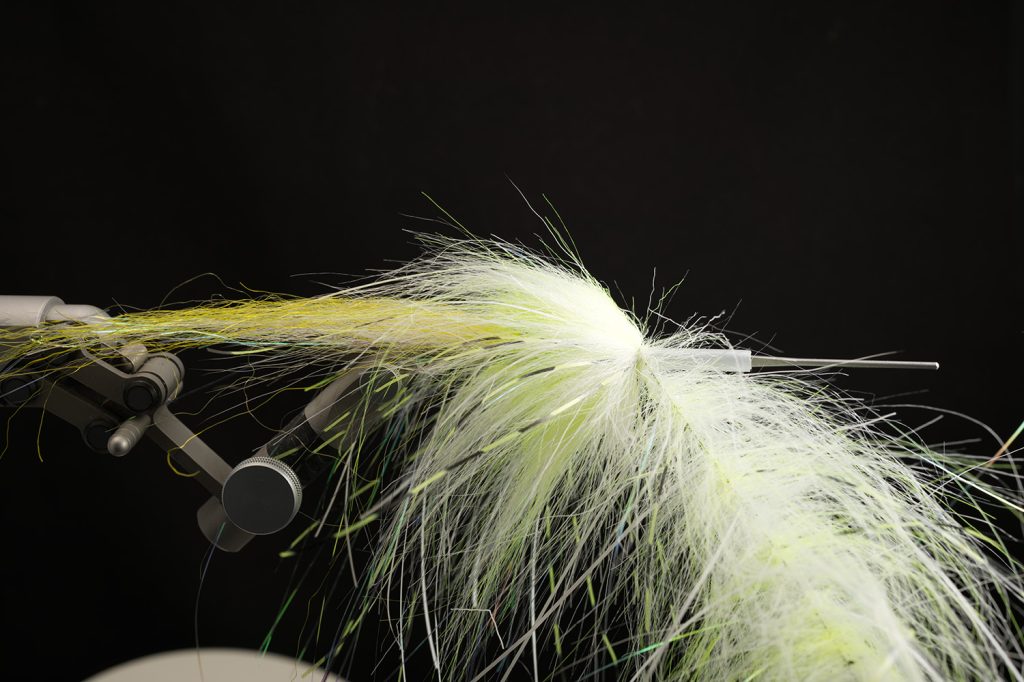 Take a suitable number of wraps with the dubbing brush, depending on how heavily you want the fly to be dressed. I think I used three turns here.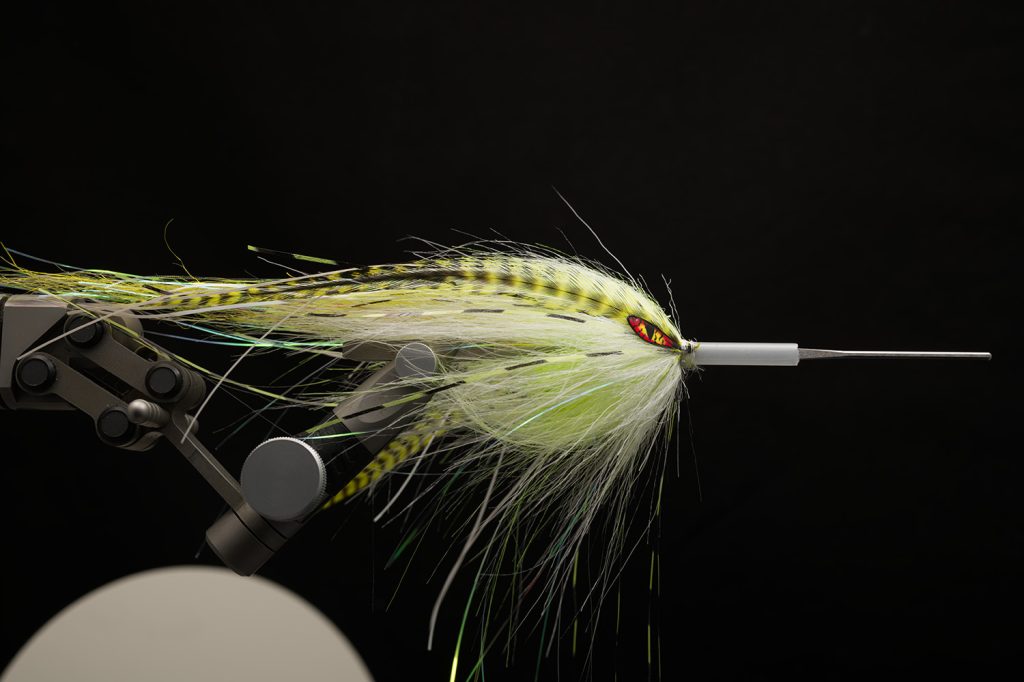 As optional garnish, I tie in a long, chartreuse grizzle saddle feather on both sides. But that's for me, not the pike. One thing I firmly believe makes the fly better is a pair of eyes, I've used Pro Sportfisher Predator Eyes, because I think they look cool, but others will do. Don't make them too small. Secure the eyes with UV resin.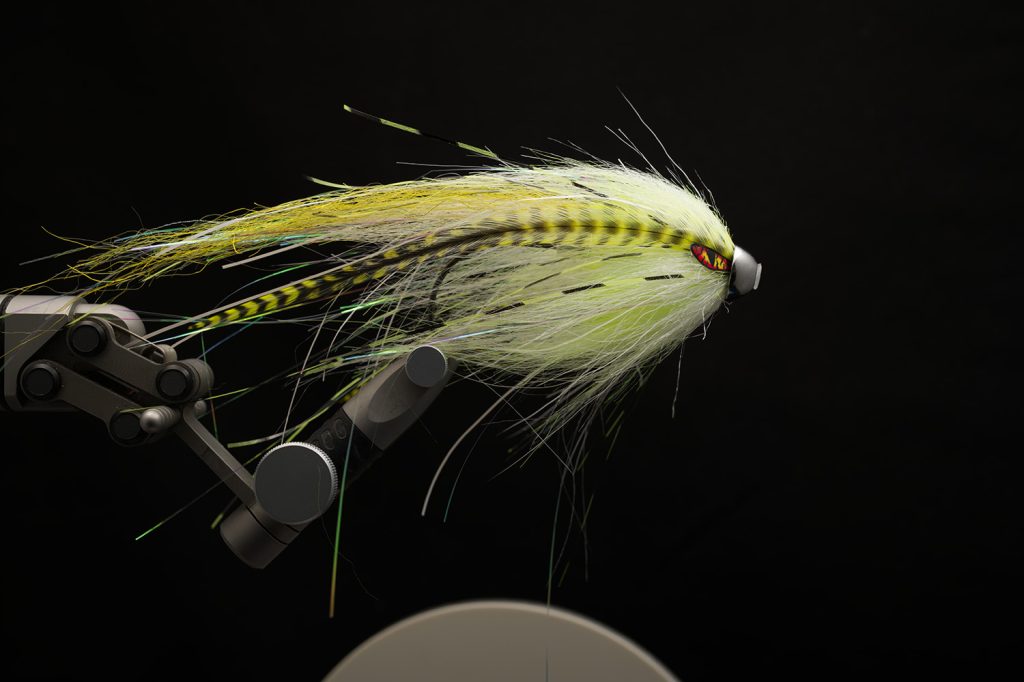 I finish with a Pro Sportfisher Predator Cone, but I do tie them without as well.

Fly done. Extremely mobile, fairly easy to cast, reasonably fast and easy to tie and very effective. I might add.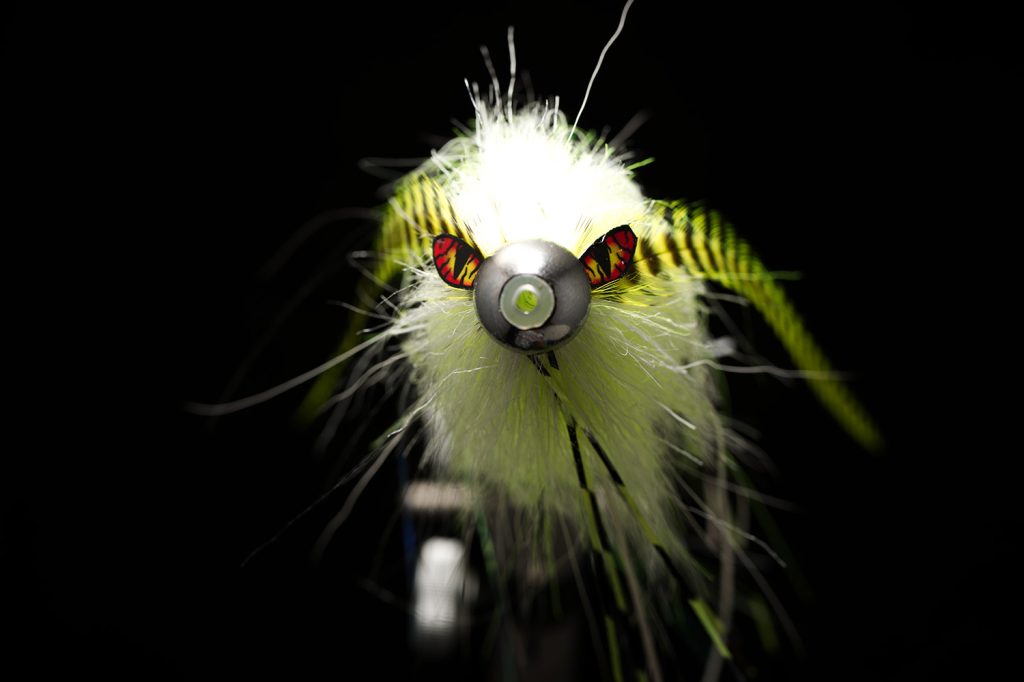 Mean looking and ready to battle
I like the XO 774 for the hook – size depending on the size of fly, of course.
The pattern:
Thread: UNI 6/0, white.
Tube: Pro Sportfisher Predator Tube.
Tail: Bucktail with flash.
Wing: Wild Olive Slinky Fiber, tie 60/40, with flash.
Hackle: Chartreuse poly chenille, long fibered.
Body: Dubbing brush.
Eyes: Pro Sportfisher Predator Eyes.
Head: Pro Sportfisher Predator Cone (optional).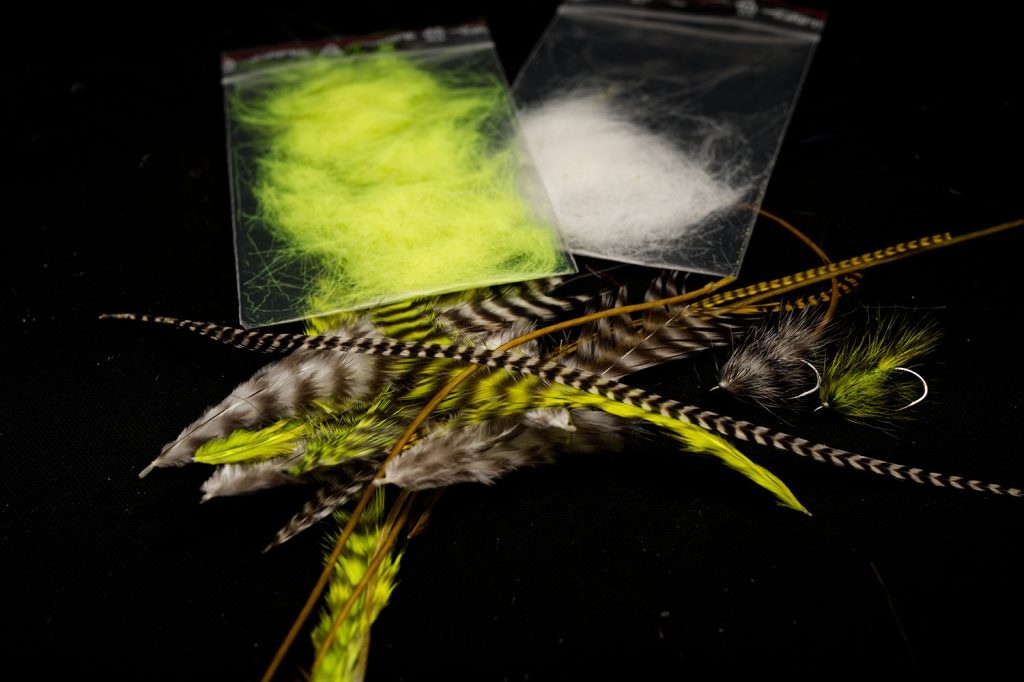 Tying big flies does produces waste, but some of it can be put to good use.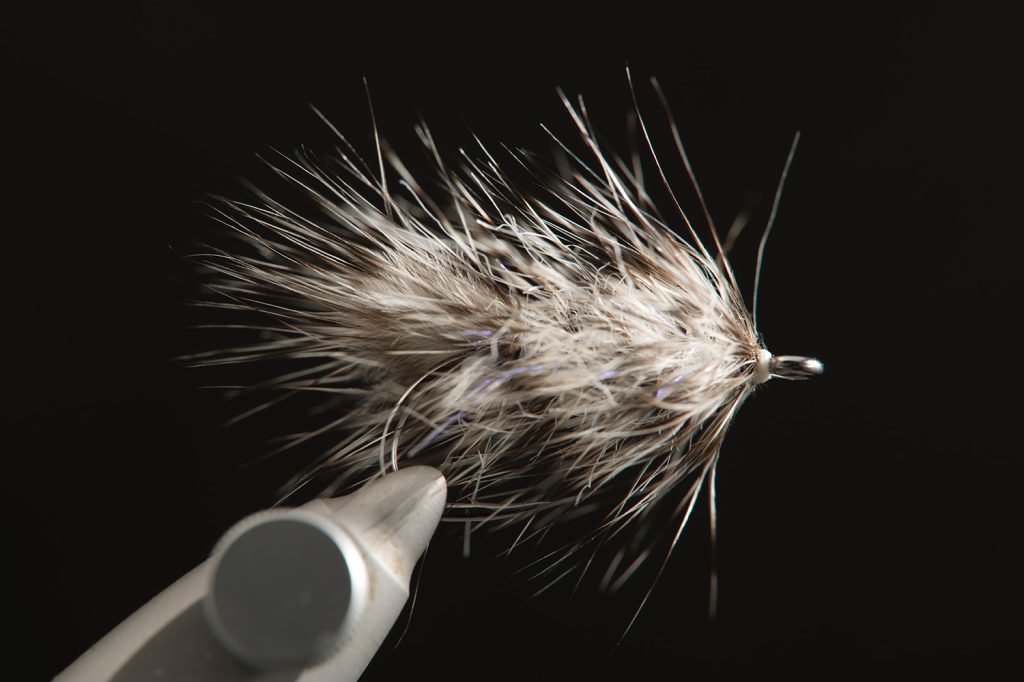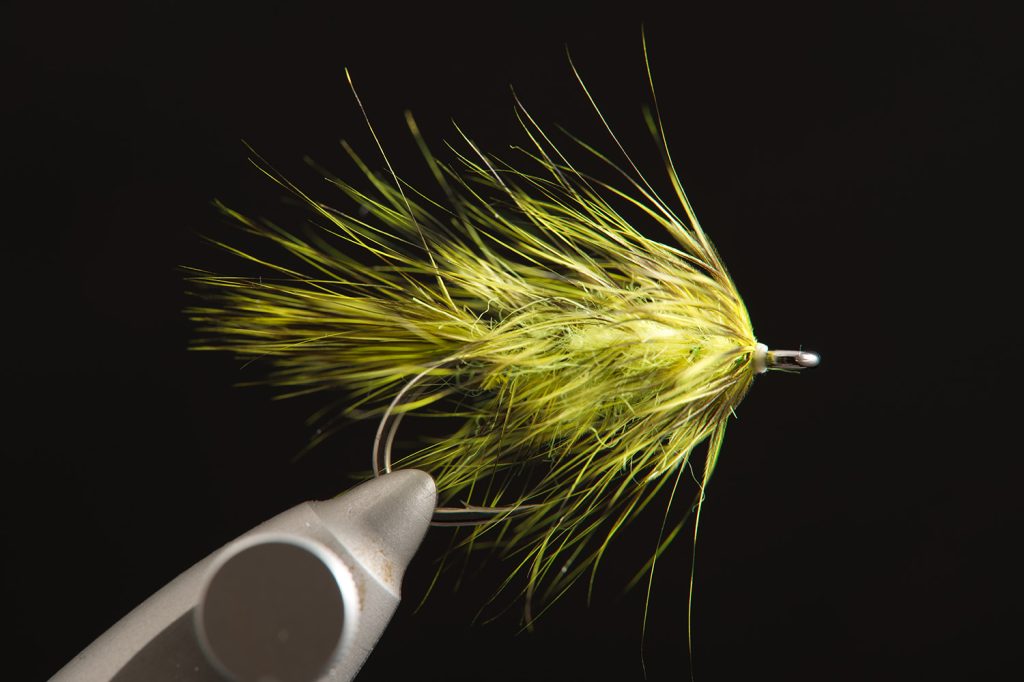 These flies are tied entirely with left overs from making the dubbing brush and the lower part of the grizzle saddle feathers. Think a little about the "waste", much of it can in fact be put to good use.
Before I let you go, let me remind you that we also have everything you need to make your own pike leaders – check it out here: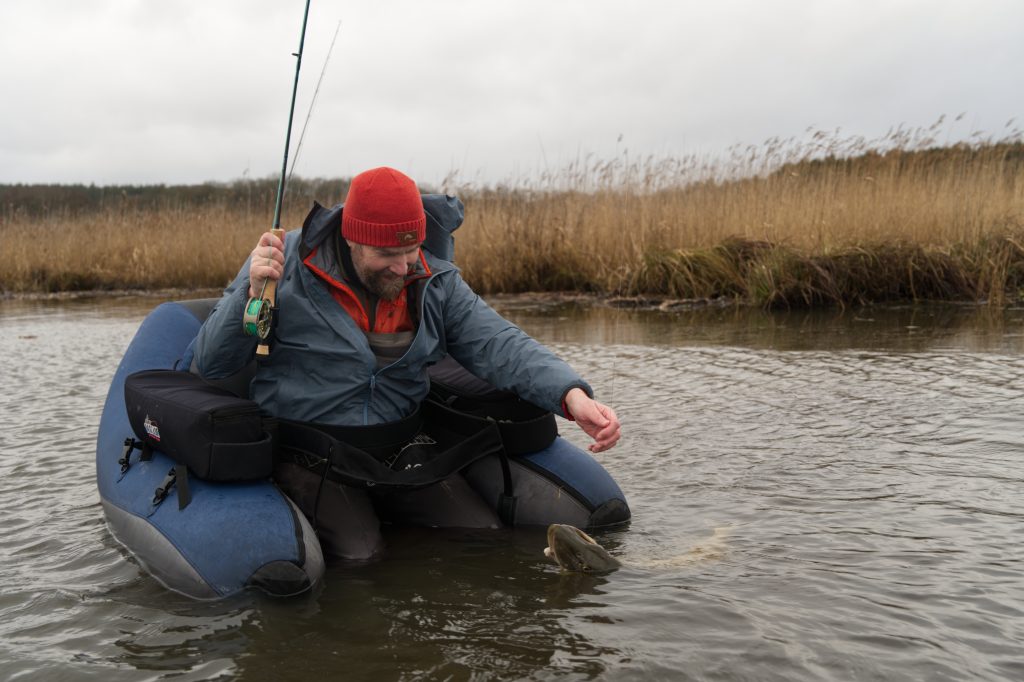 Morten landing a nice pike on a cold winter's day. Note the iced over shallow part behind.