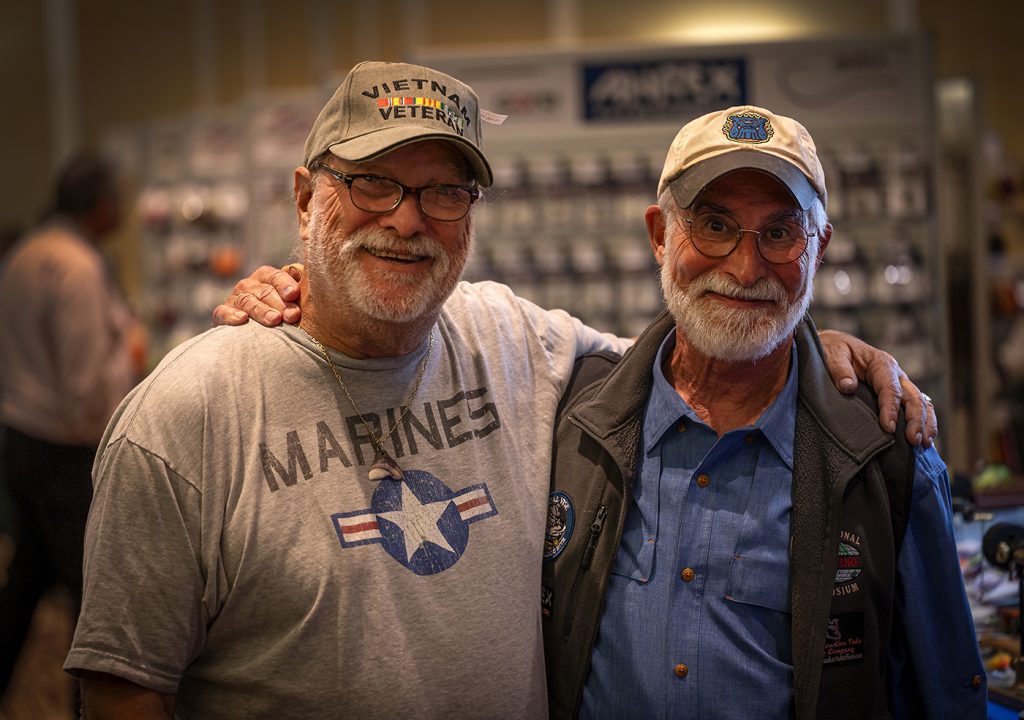 Bob Popovics and Steve Silverio at the IFTS 2023.

Last weekend, Morten and Steve Silverio were at the International Fly Tying Symposium in Somerset, NJ. We were in place on Hareline's stand and we want to say thank you to everyone who came by and said hi.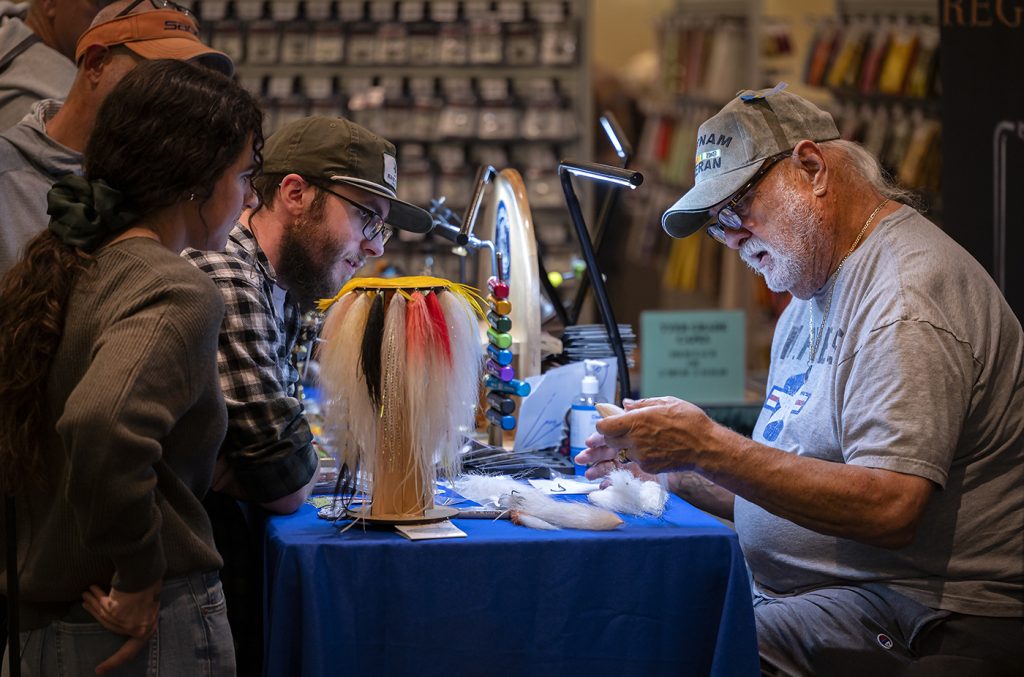 The International Fly Tying Symposium is an important event for us and one we're always happy to attend. This year was a little more special for us, though. We had the privilege of releasing a new hook, the SA290 Beast Fleye and the SA292 Beast Fleye Long. And what's so special about that, you might ask. The Devil's in the detail. Or at least, in the eye, so to speak. That is, in the "fleye" instead of "fly". A beast and a fleye – that's another way of saying Bob Popovics. We are very privileged to have worked together with Bob Popovics, producing the exact hook he always wanted for his Beast Fleyes.

The SA290 Beast Fleye and the SA292 Beast Fleye Long.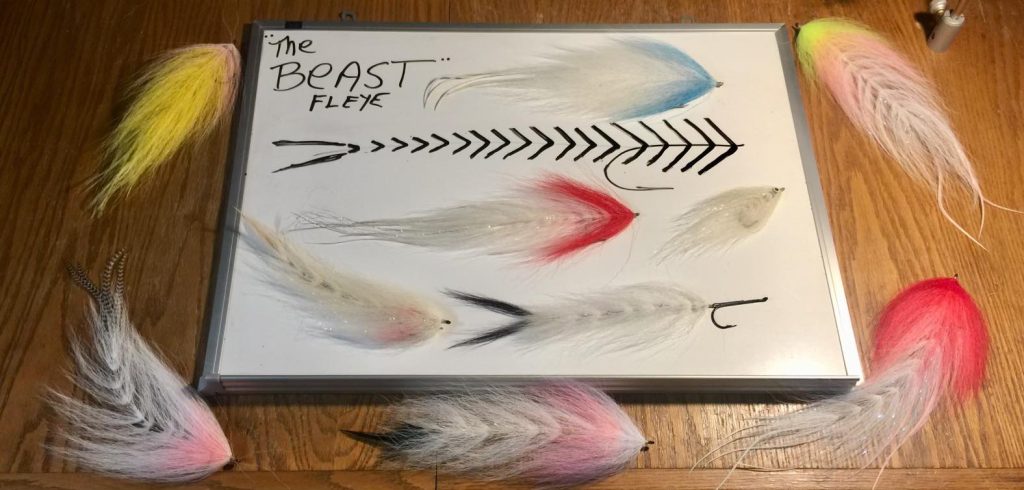 Bob wanted first and foremost a strong hook, that goes without saying. Bob's Beast Fleyes are designed to catch big fish. Striped bass, mainly. Another design element Bob asked for was a big eye, extra big in fact. Bob wanted to maximise shank length, so we did that by making the transition from shank to bend quite sharp and finally, a Bob also asked for a long version, because he liked the option to place the hook just a little further back in the fly.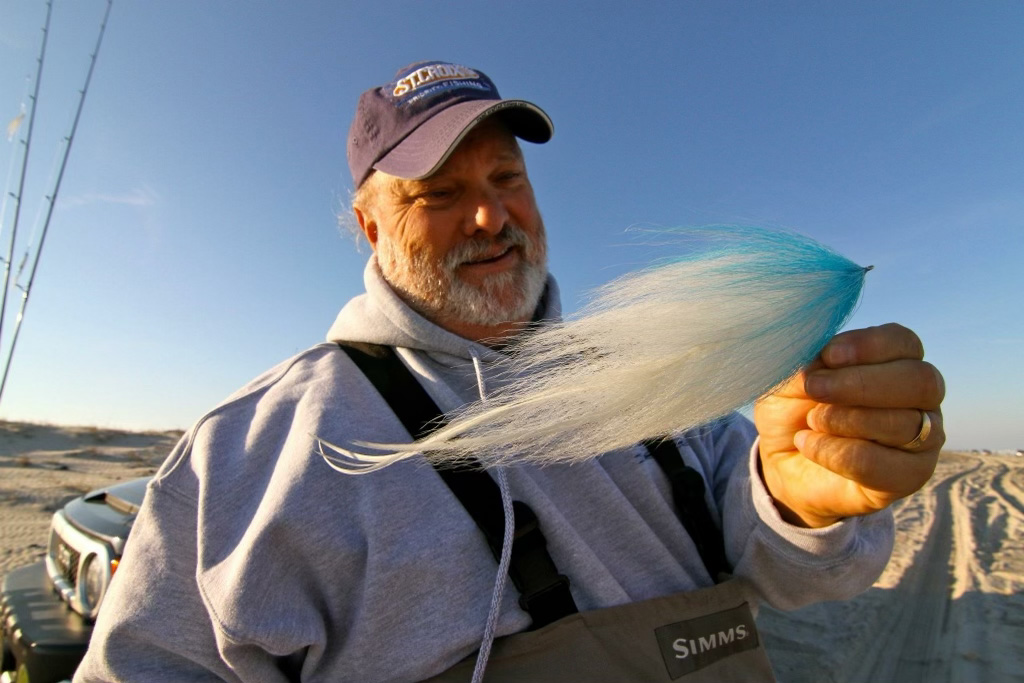 "This fly's popularity has taken me abit by surprise, but now, the Beast, and other large patterns tied with the Hollowstyle, have become important not only forsaltwater anglers but also for muskie and northern pike fishermen, for whom large, easy-to-cast flies are sort of Holy Grail" – Bob Popocics.

Bob Popovics is a salt water legend, so we are, in fact, quite proud to have worked with him on this project. Bob pioneered the use of epoxy in flies, most famously in his Surf Candy.

The Surf Candy tied by Lars Chr. Bentsen.
Beast Fleyes are big – really big, which is reflected in the size range of the hook. 8/0 (yes, eight-odd!), 6/0 and 4/0. The 8/0 might be the heaviest we've made so far.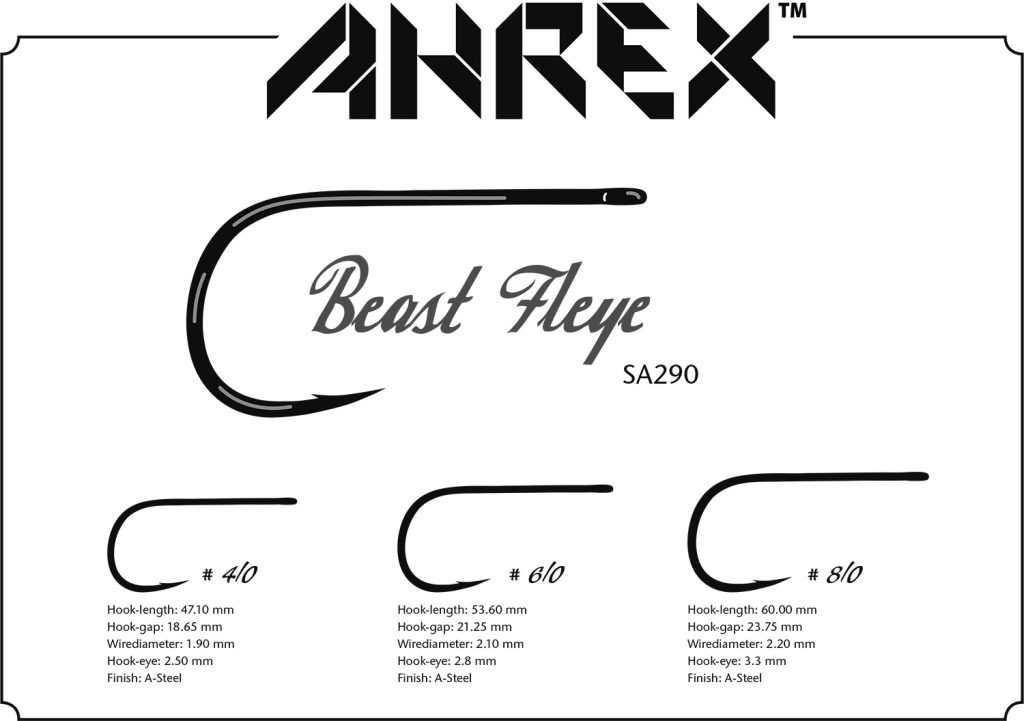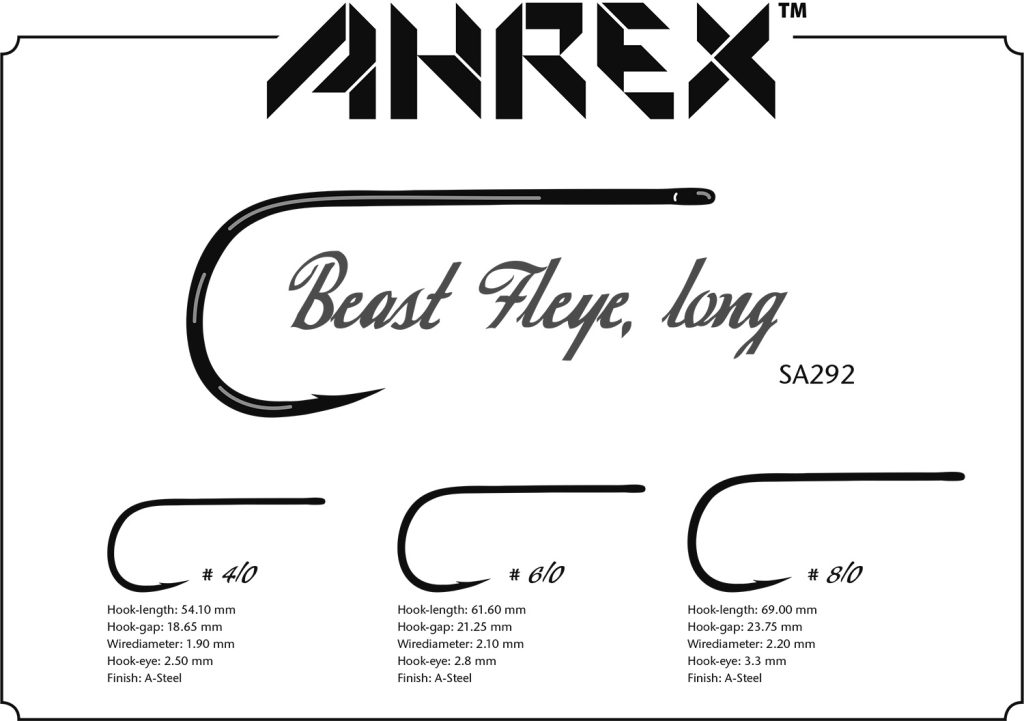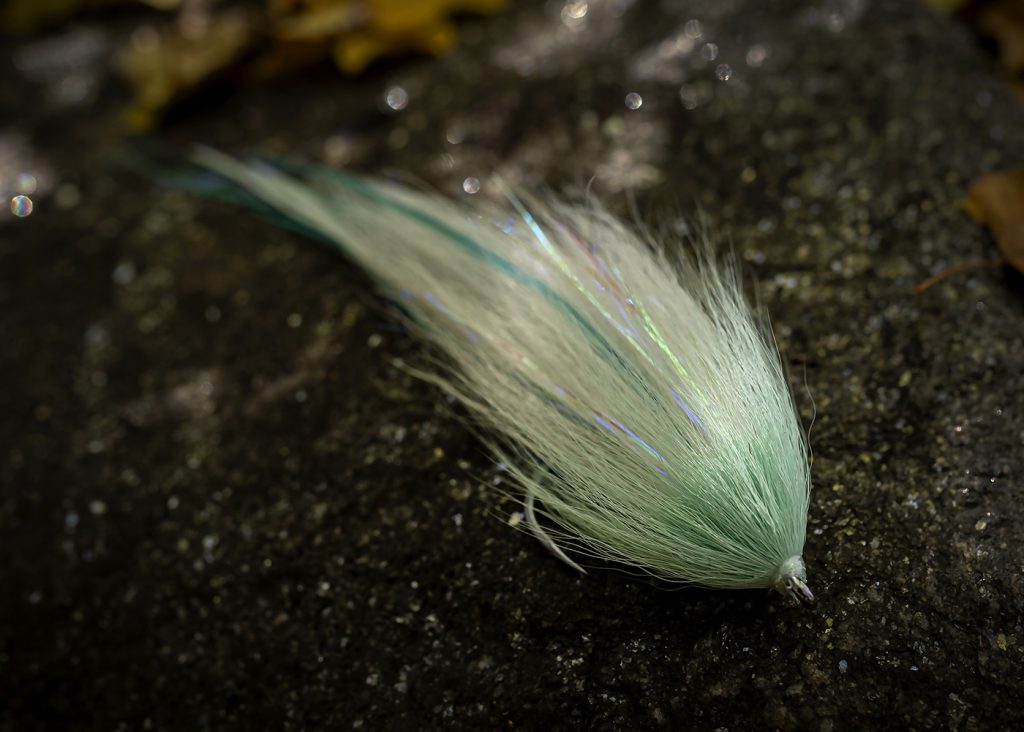 Pale Blue BTD on a SA290 Beast Fleye tied by Bob Popovics.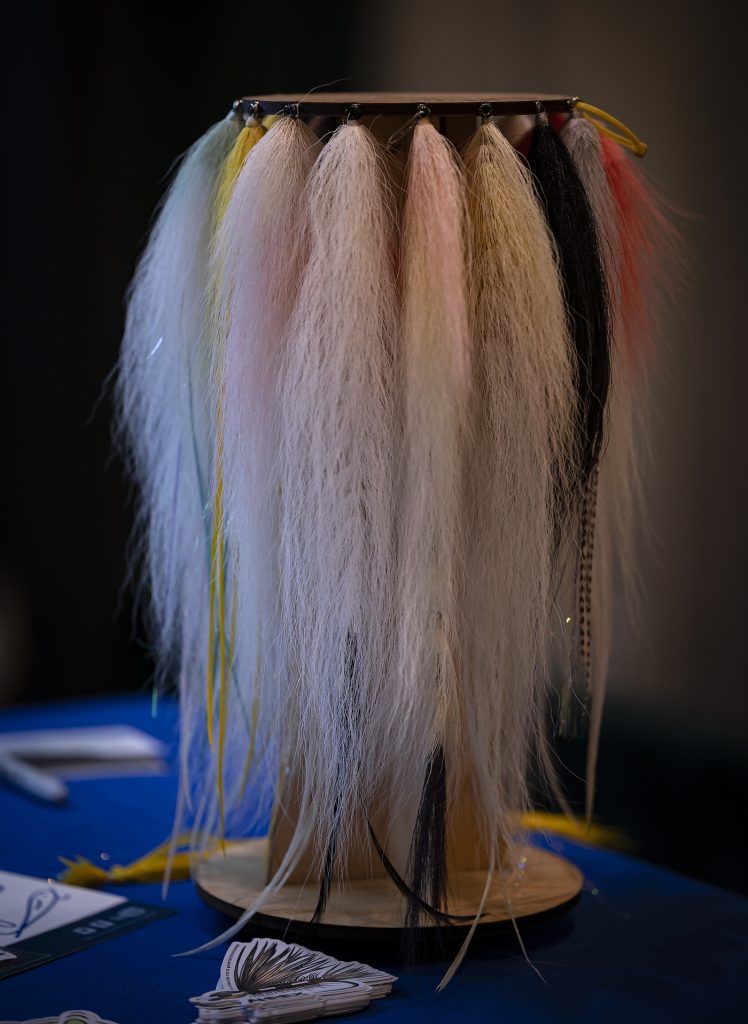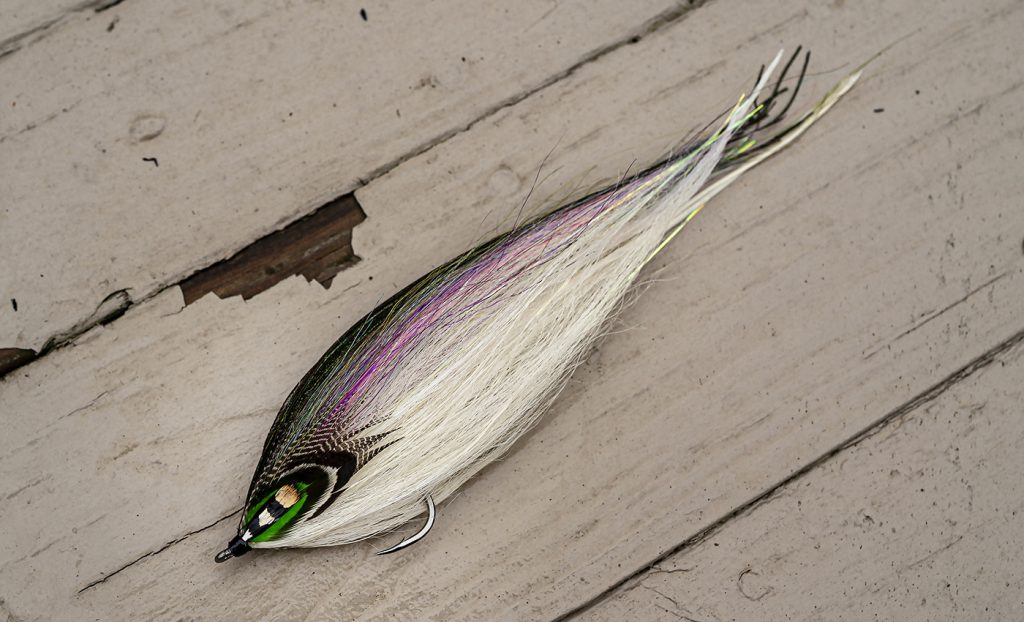 Bucktail Menhaden on SA292 Beast Fleye Long tied by Steve Silverio.
---
This weekend we're at the Irish Fly Fair in Enniskillen. This blog is coming from our hotel, close to Enniskillen and we've just finished setting up our stand. We hope you'll come and say hi and take a look.