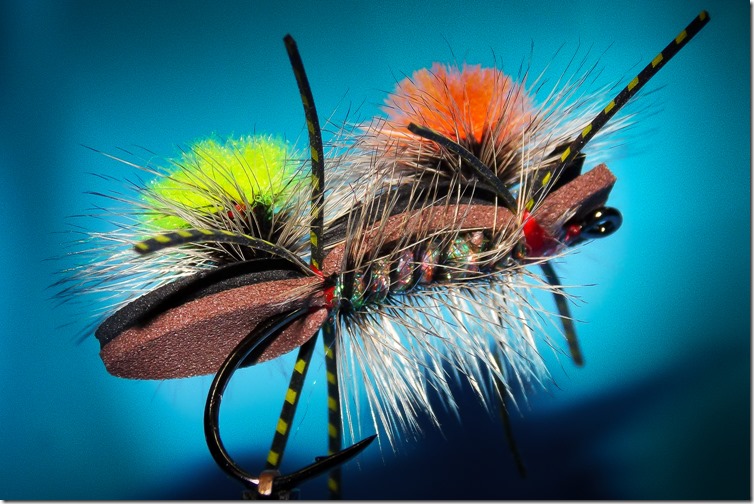 This week we have chosen to put the spotlight on our Argentine friend, Ruben Martin. We have showcased some of his flies before, but Ruben just keeps cranking out good stuff, so revisiting his YouTube channel is always worth doing. First though, here's a short presentation of the man.
Ruben started fishing with his father at the age of 4. When he was 8 years old he started fly tying – even though he didn't fly fish at that time. A few years later Ruben meet a great Argentine master of fly fishing, Carlos Govino, who taught him the gentle art.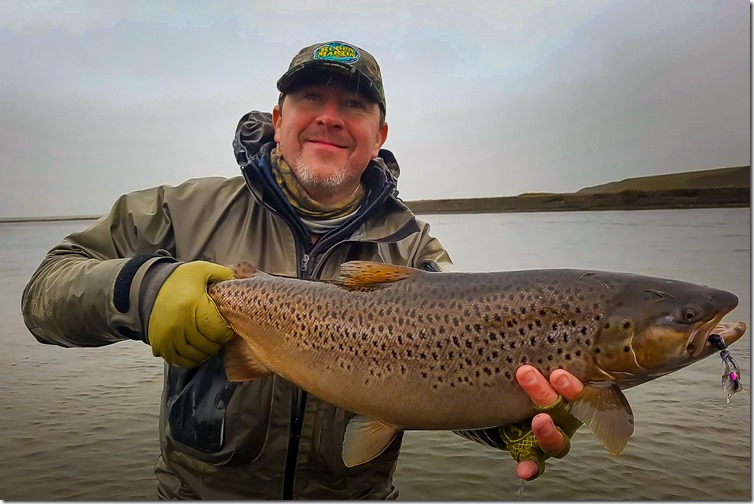 Ruben's home water is the Limay River, a river near his hometown Cipolletti in the province of Rio Negro, Argentina. The fishing for rainbow trout, brown trout and large migrating browns is outstanding.
Today Ruben is a professional fly tier and has clients all over the world. He also conducts fly tying classes – and his YouTube channel has nearly 14.000 followers. He ties all kinds of flies, and they always looks great. But most remarkable is his ability to design some pretty realistic looking flies, that still is made for fishing and not only for display. His beautiful stone fly nymphs are good examples of his style.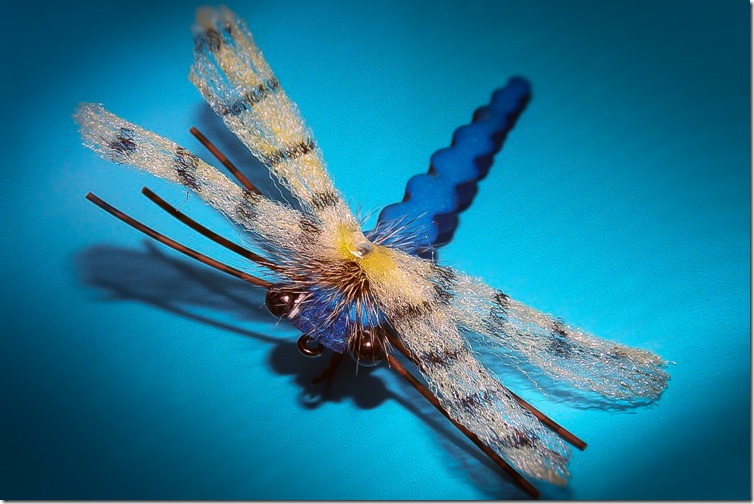 But with late summer across the Northern Hemisphere I've picked a couple of big nasty attractor dry flies that should be able to draw the attention of large trout as well as most warm water species. And both of these show a new (to me at least:) and pretty easy way to make parachute hackles.
Chernobyl Ant
All kinds of variations of this bug, that might resemble anything from a genetic mutated monster ant to a large beetle, are super hot tickets for large trout. Right now they are responsible for luring lot's of sea run brown trout to the surface in Danish streams… and in saltwater as well. Rubens version is pretty cool. Watch the full tying sbs right here…
Adult Dragonfly
Dragonflies are strong flyers so they seldom drop to the water unintentionally. But they seek down to the surface for egg laying and sometimes a couple of mating dragonflies drops to the water as well. When they do, they represent a substantial meal for any hungry predator. Check out Ruben's full tying sbs here…
If you want to see more from Ruben or buy some of his flies go to his website: http://rubenmartin.com.ar/en/home/
Have a nice weekend :0)
Michael