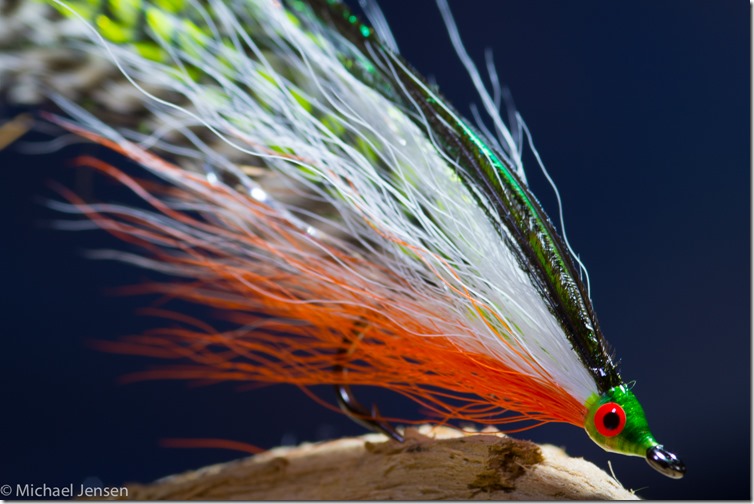 A great way to build up anticipation, cure the cabin fever (or boost it) and meet friends that are just as crazy about angling as yourself, is to go to some of the angling shows, that seems to be everywhere in the late winter and spring.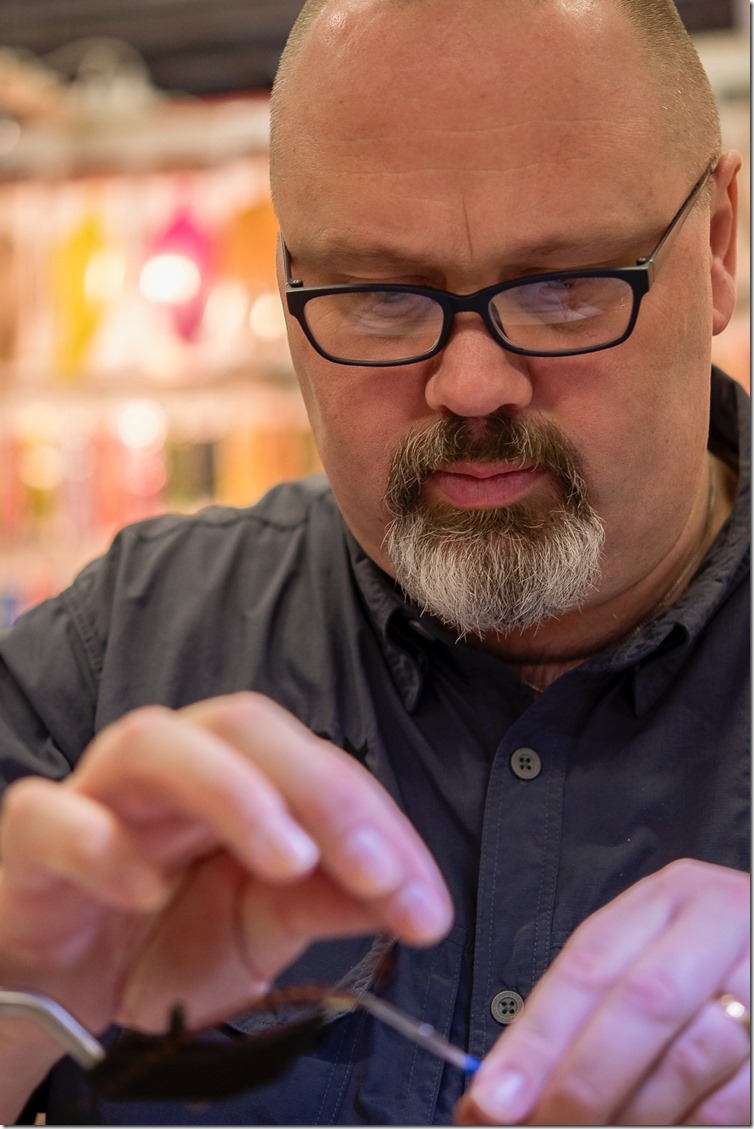 This weekend, March the 16th to the 18th, one of the really large events happens in Stockholm. Sportsfiskemässen is the largest show in Sweden – and it is for all aspects of angling. And there are several good reasons to drop by. First up… Ahrex Hooks will be there. You will find us in the booth with sporting.se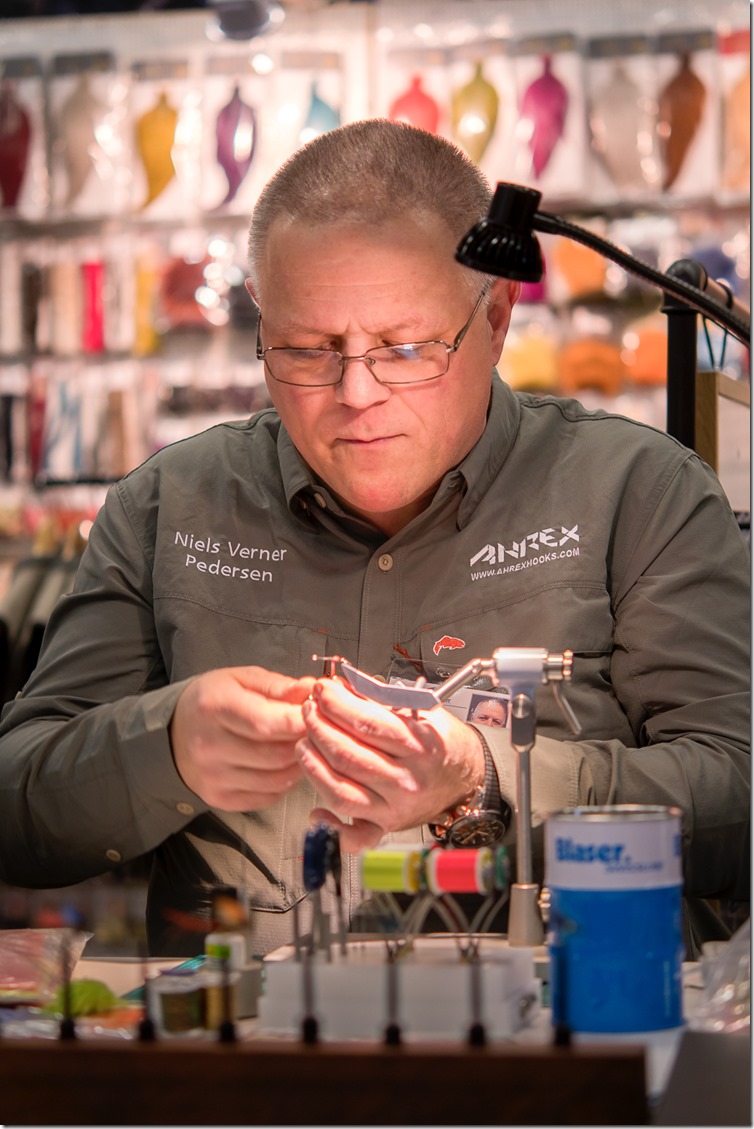 Morten and Søren from Ahrex Hooks will be there all weekend, as will a couple of our very talented friends. Andreas Andersson will be tying some badass streamerflies, and Håkan Karsnäser and Niels Verner Pedersen will tie just about anything you can imagine – and maybe even something you can't. If you want to get a reminder of what these three wizards can do behind the vice, you can just go to our YouTube channel and spend hours in their good company. If you are in Sweden though, drop by Sporting's booth for at chat on hooks and fly fishing. We will be there, ready to show you our full line of fly hooks. And we have a Giveaway on some cool stuff as well ;0)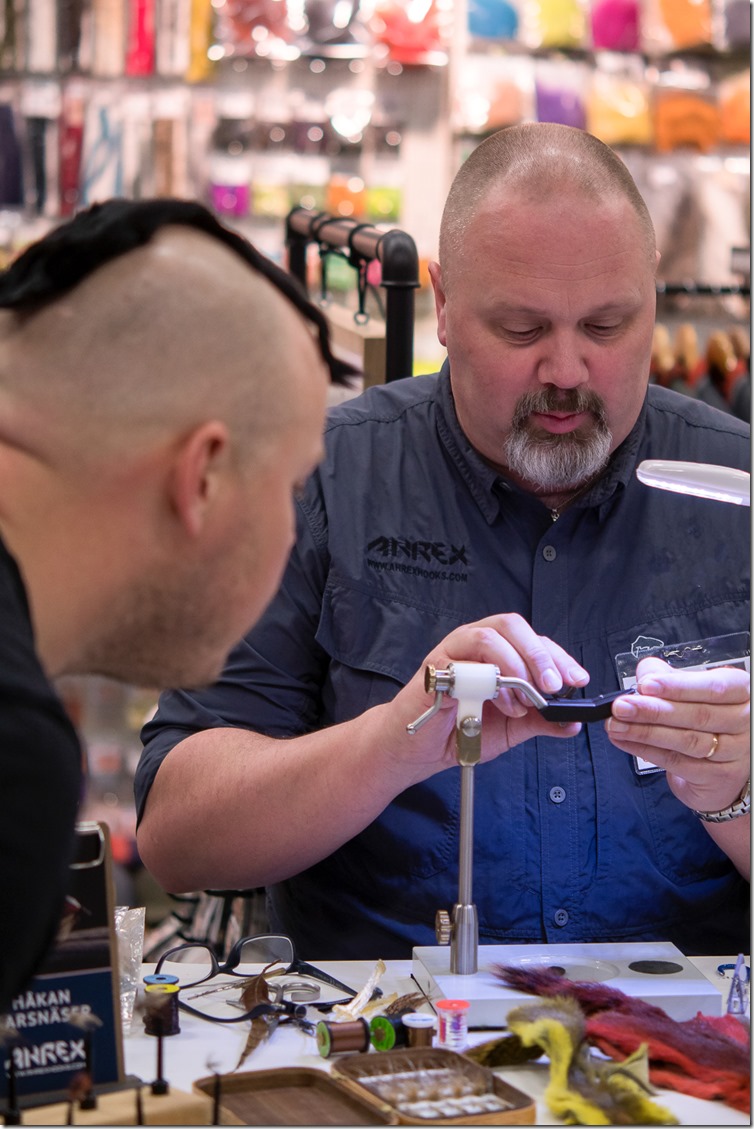 And there are lots of other things going on: Fly tying, demos of any kind of tackle, casting lanes, boats, lure building, rods, reels and all kinds of important stuff.
We hope to see you!
R.I.P. Lefty Kreh – gone, but remembered
This week the fly fishing community worldwide lost a great man, who has inspired and motivated thousands of anglers. Lefty Kreh passed away March 14th, 2018. Our thoughts go to Lefty's family and close friends – and to everyone that was influenced by this immensely talented and always cheerful guy.
I never meet Lefty, but I've read just about every book and many articles he wrote through his long and productive life. The way I see things: Lefty was the whole package: WW2 veteran, a fabulous fly caster, innovative fly tier, a competent writer and photographer and a very sympathetic man.
Mostly… I guess… he enjoyed teaching and instructing fly casting. So here's a picture of Lefty, doing what he loved to do. The moment is captured by Austin Green and the girl in the picture with Lefty is Katie Blizzard.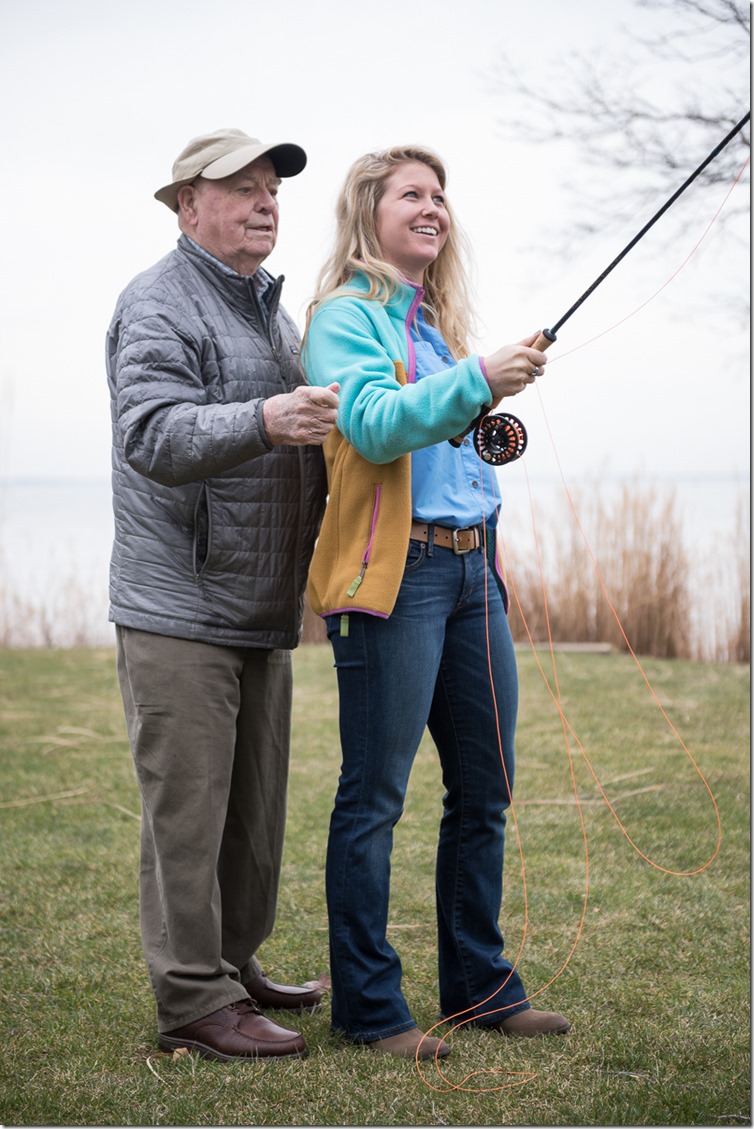 The intro picture for the blog is my take on Lefty's Deceiver, a fly that has been in my fly box ever since I started fly fishing and tying.
I can't find a more suitable way to finish this blog, than with these strong words of Flip Pallot, one of Lefty's longtime friends and fishing partners:
We all need a "Lefty" . . . even if he spends his adult life doing things right-handed. We need a Lefty for myriad, personal reasons. He's needed to set the bar, to show us the way, to point out what's possible, to mentor us, and to make us laugh. He's there to teach us how to make the tough decisions, to be humble, gracious, get rid of our coats and ties, to eat right (just kidding), and to form tight loops!
Have a nice weekend :0)
Michael