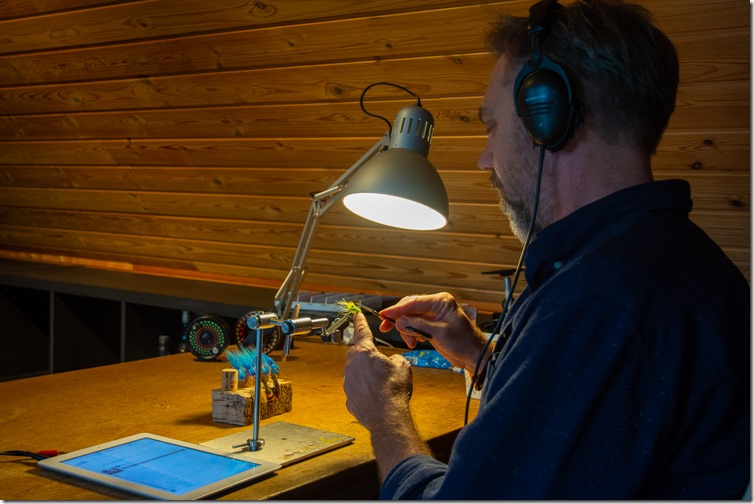 Today it is not about pictures or films as it usually is on this blog. It's is about fly fishing and fly tying, though. We bring you good stuff for… your ears. Podcasts are a weird kind of media, and I think around here… they are kind of underestimated.
Fly fishing podcasts can be super cool, and they can make a long car trip, a tying session, a work out, an hour of jogging or just a day at work more interesting. It's like listening to your favourite radio program – only difference is, that you can listen to what you want… when you want. Radio on demand kind of – and you choose the topic.
There is a lot of interesting podcasts out there. Here are a couple of options:
SVS Fishing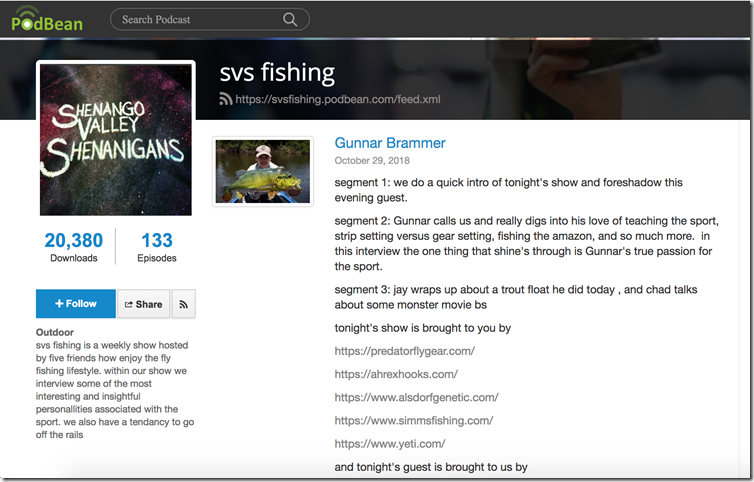 Some weeks ago we featured SVS fishing. It is a weekly show hosted by five friends, who all enjoy the fly fishing lifestyle. Within their show they interview some of the most interesting and insightful personalities associated with the sport.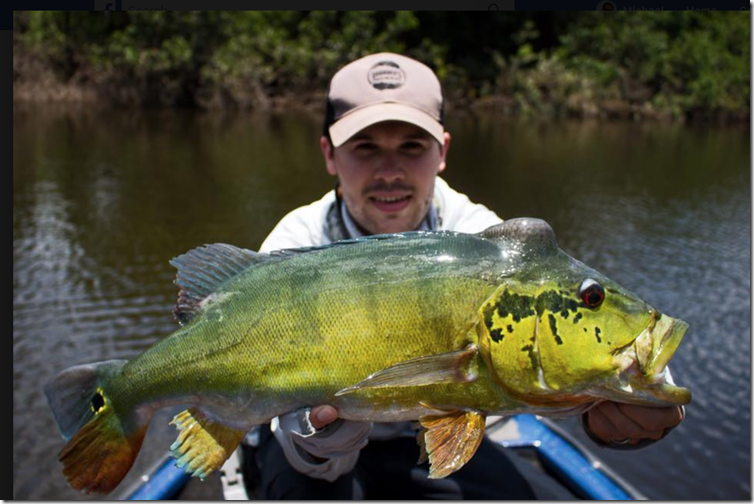 Recently (on October 29´th) they featured Gunnar Brammer. Gunnar talked about his love of teaching the sport, strip setting versus gear setting, fishing the Amazon and lot of other stuff. Definitively worth your time, so check it out on https://svsfishing.podbean.com
There are tons of other cool stuff if you scroll down in the menu. On September 9'th Russ Maddin called in and talked about the Michigan lifestyle – and stripping large streamer flies for migratory fish. Russ is a great ambassador of the sport, and his passion really shines through in this interview. Give it a spin.
So Fly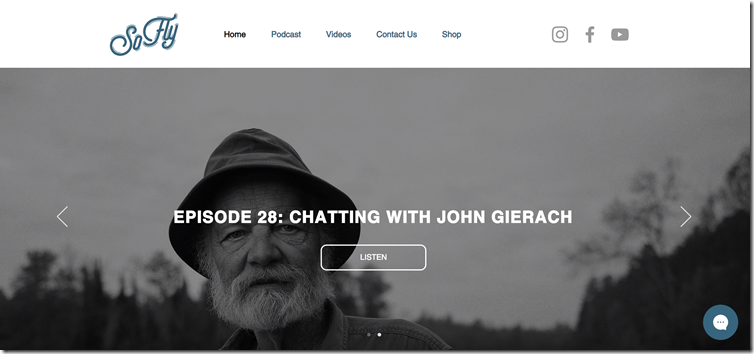 Based in Ontario, Canada, the guys from So Fly chimes in with some really cool podcasts. Being a huge fan of John Gierach I personally really enjoyed the talk with the one and only Trout bum. That episode alone makes it worthwhile dialling in the the So Fly podcast – and there are podcasts on musky fishing, New Zealand, bass, trout, road trips…. Basically the stuff that makes a fly fisherman's heart tick.
And (slightly off topic today) there are some cool videos on their website as well.
You find the goodies on: https://www.sofly.ca/podcast
Meet Ahrex Hooks in Bristol this weekend

Slightly off topic as well – but very important. If you are in Bristol, UK this weekend you can meet Ahrex Hook designer, Soeren Flarup on the European Sport Fishing Show in Bristol UWE Exhibition & Conference Centre, November the 3'th and 4'th. More info on this link: https://europeansportfishingshow.com
Have a nice weekend :0)
Michael