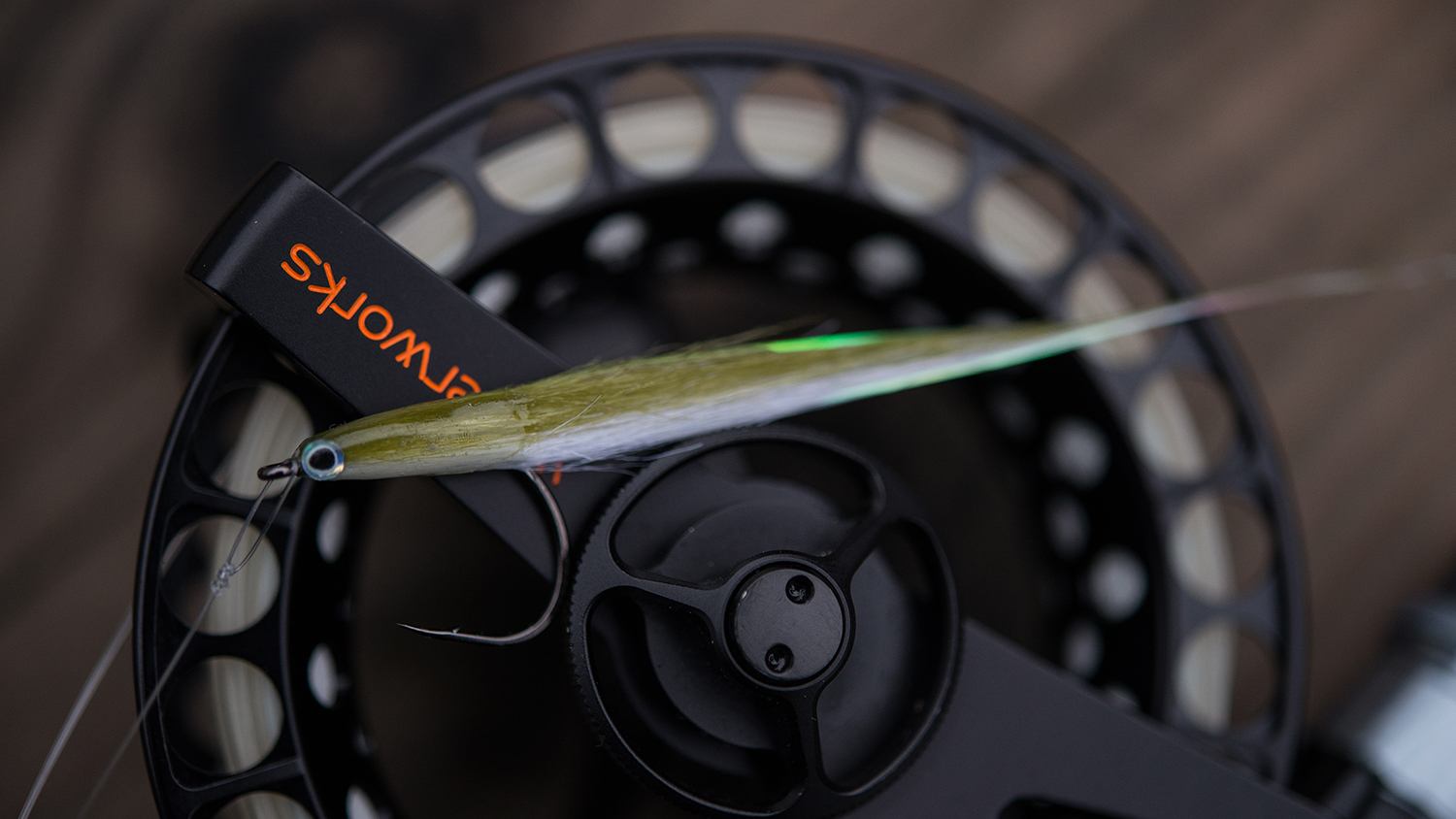 April 1st is just around the corner, and that means spring. After a winter with more rain than ever recorded before in Denmark, it's been really strange that within a few days, we went from rain-rain-rain-endless-rain to clear skies (and frosty nights). None the less, even though fishing has been good all winter (pike and sea trout in the salt) because of the mild winter, the salt is certainly waking up and beautiful sea trout are being caught all over.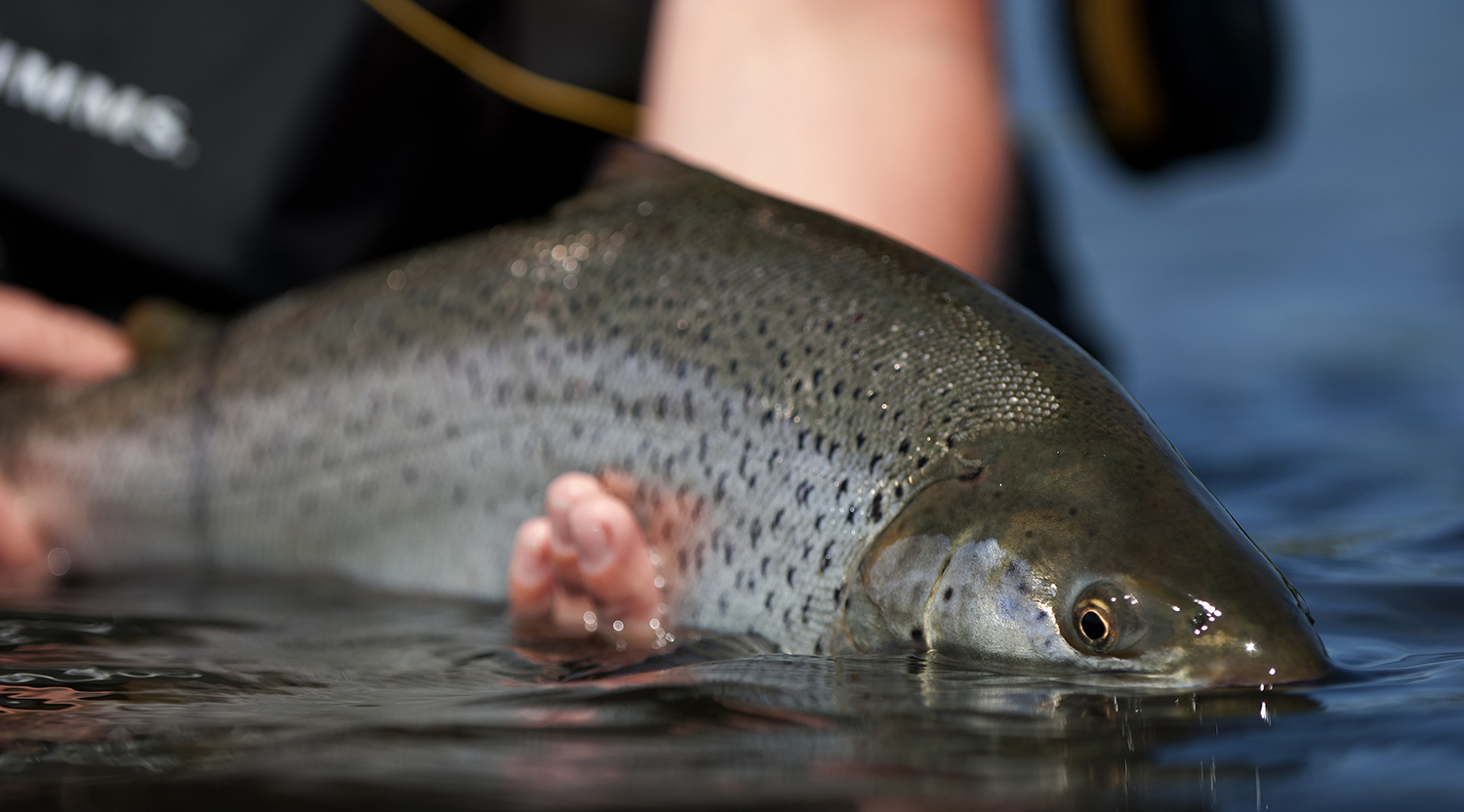 As the water warms up, so do the sea trout. Their spend more energy and eat more and many are still recovering from the spawn and eat even more (take care of the post spawners – they might be long, but they're thin and need another month to recover completely, so let them go and handle them with care). With the warming water comes more prey and in a month's time, the salt will be a veritable smorgasbord for the sea trout. The rag worm hatch is probably still on, even if it might have peaked, and the sea trout certainly won't refuse a good imitation, but from now on, the main items of prey are probably shrimp and sand eel.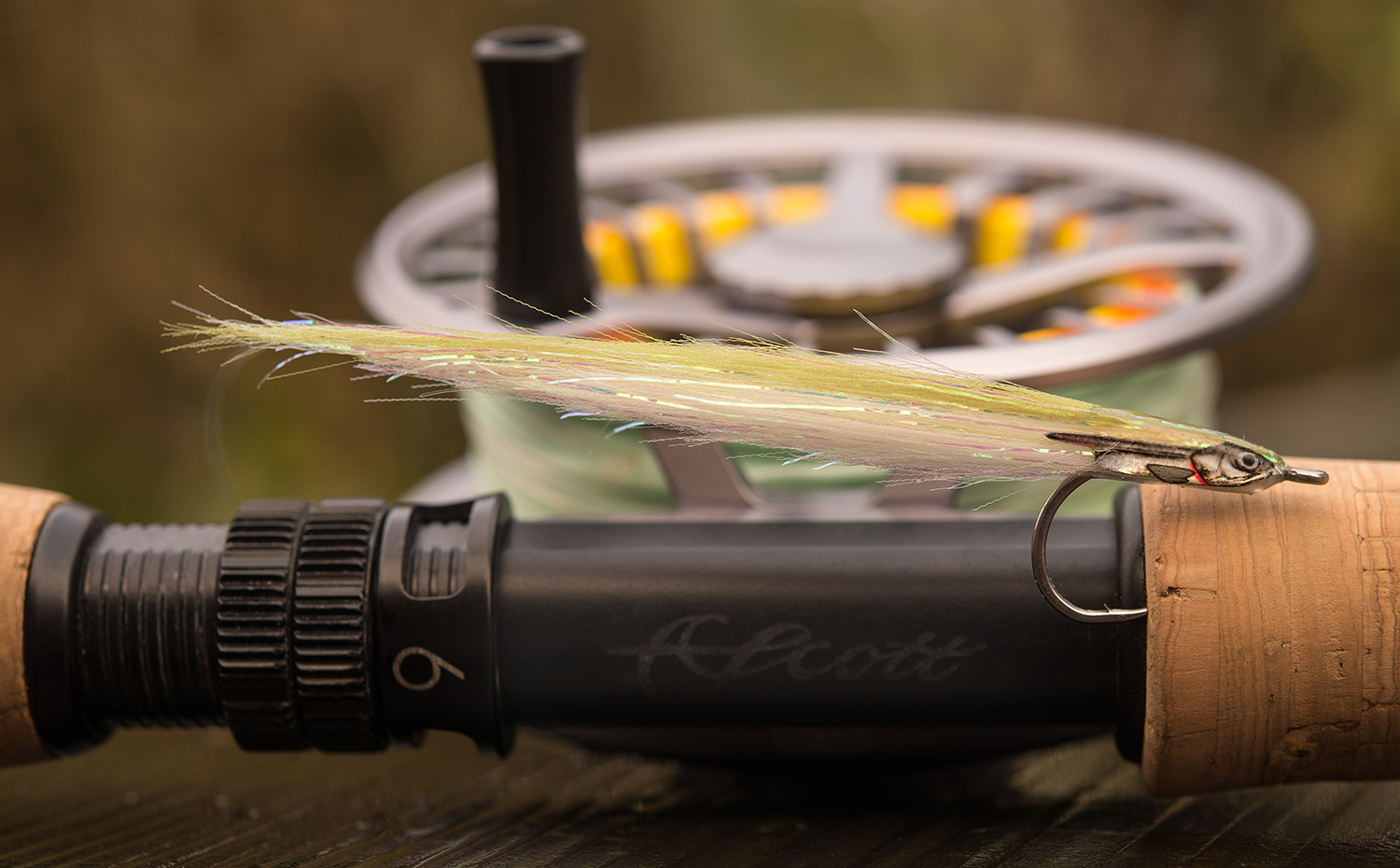 One thing is certain – if you fish one of these (or both if you're so inclined), you can't go completely wrong in the weeks to come. And something also certain is that our salty, Danish DNA is also evident on our YouTube-channel. Shrimps are represented by nine videos (I might have missed on or two in my count) and sand eel by seven videos. Let's focus on the sand eel for now, because they are fun to fish. When the water warms up a little more, a sand eel and a really fast retrieve is often the trick to elicit a strike from a big sea trout. And strikes on big, fast retrieved flies are often hard and spectacular and fun.
Morten "Coastfly" Hansens "Glass Sandeel" is a modern, near-threadless UV-resin sand eel on the flatwing-tradition. Easy to make, very durable and very effective. Take a look here:
---
Next up – a fly of mine is the "Iceabou Tobis". Well, not mine – it's a full blown Bob Popovics Surf Candy, I just used Ice A Bou instead of super hair/ultra hair, which Bob Popovics used originally. Ice A Bou is a nice, softer material that gives a more mobile fly, especially in the smaller sizes. In the end of this movie, I catch a mackerel on one:
In all modesty, the next video is also one of mine, where I combine a flatwing style fly with craft fur for a little added mobility and profile. The "CF FW Sandeel" one's a current favourite of mine:
---
In the "Janus Tobis", Janus Johansen has managed to combine the flatwing style into a beautiful, light dressing and Daniel D. Holm does a great job tying it here:
---
Here is Henrik Kure Nielsen's bid on another craft fur-flatwing-style combination – "The Olive Craft Fur Sandeel":
Henrik Kure Nielsen is also the man behind the "Ice Breaker Sandeel", which is a more "true" flatwing style and in a colour scheme bound to get attention:
---
And to end this list of videos, check out Allan Overgaard's "Helgarderingen" – The Full Hedge, so named because Allan uses it in southern Sweden, where big sea trout and brackish water pike hunt side by side. That's why the profile is a little more "full" than a normal sand eel – to imitate many different bait fish that are interesting to both sea trout and pike – including sand eel.
I can guarantee that the above mentioned sand eel imitations won't be the only ones on our YouTube channel. More are sure to come and for many good reasons. The are excellent flies for sea trout, they're easy to cast due to the slim profile – even against the wind. Many of the imitations are also Surf Candy-style, and the epoxy/resin heads add a little weight that also aids in casting in the wind.
And finally, they're not only good for sea trout – they're good for any predatory fish around the World, which of course is why they're hugely popular everywhere. You definitely need them in your boxes.